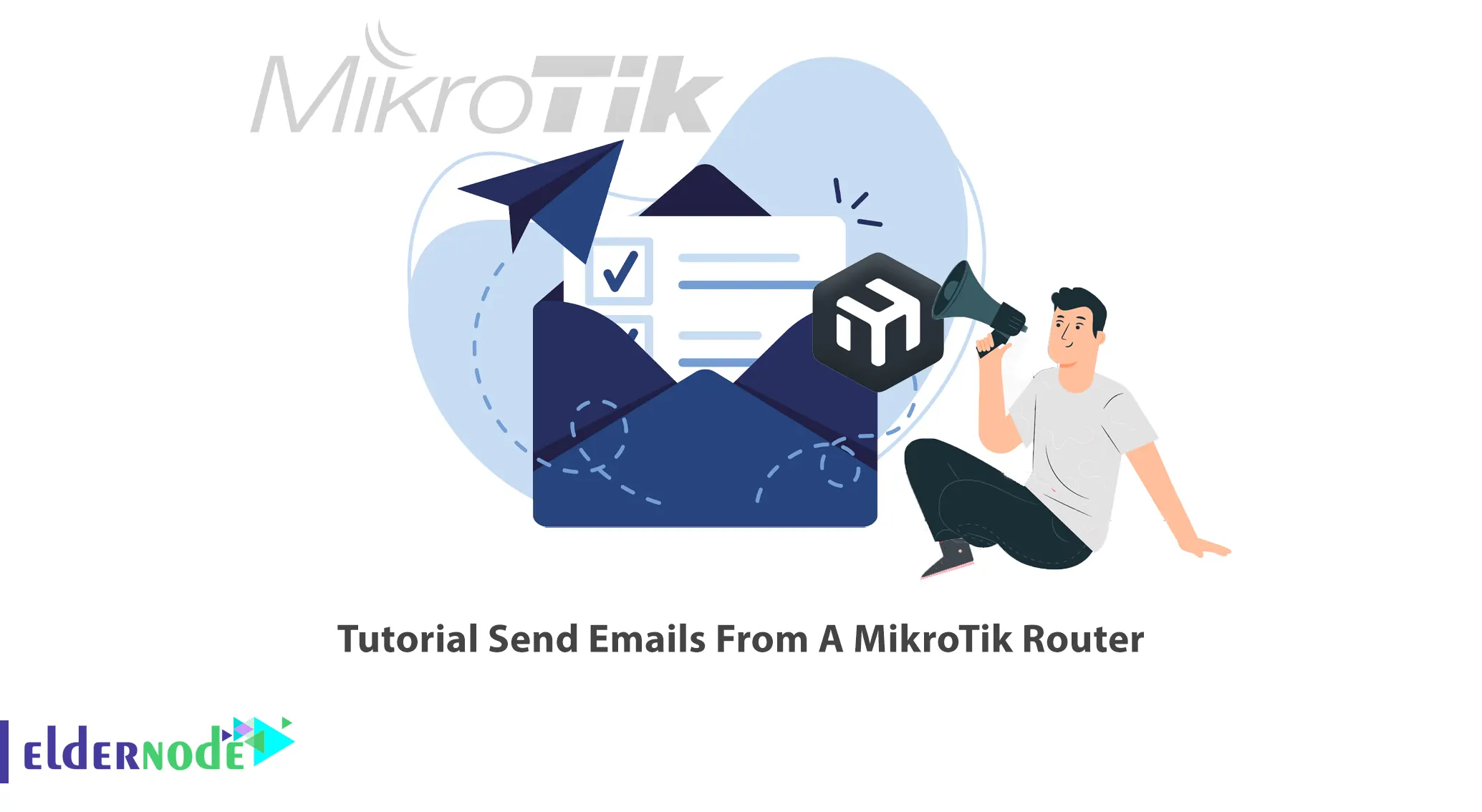 MikroTik RouterOS operating system has very interesting features, and sending emails is one of them. Sending emails by the router can have wide and useful usages. Sending emails from the router is very easy and has simple settings. This article will teach you How to Send Emails From A MikroTik Router. If you want to purchase a Mikrotik VPS server, you can check out the packages offered on the Eldernode website.
How to Send Emails From A MikroTik Router
Mikrotik is a Latvian company that develops routers and wireless ISP systems. It makes networking hardware and software, which is used in all countries of the world. Mikrotik RouterOS has a variety of additional features including email. Mikrotik has the ability to send emails with its attachments. You can use it to periodically send backups of Mikrotik settings, and monitor and monitor network conditions up or down.
In this tutorial from the Mikrotik training series, we will teach you how to send emails from a Mikrotik Router.
Sending Emails From A MikroTik Router
In this section, you will learn how to send Emails from a MikroTik Router. To do this, just follow the steps below and perform the functions mentioned.
First, navigate to Winbox and go to Tools >> Email path: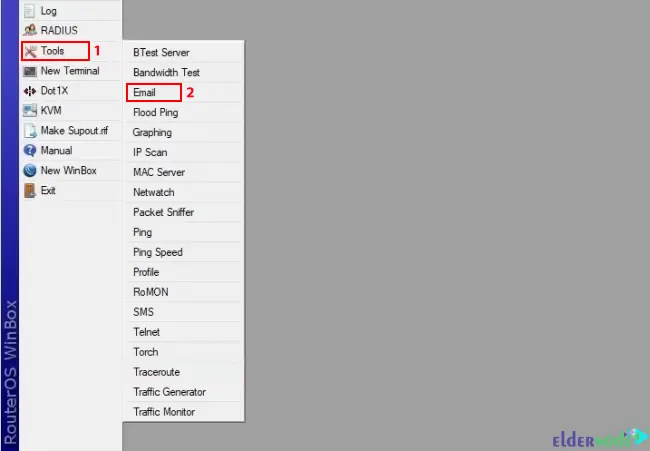 Now you will see the following screen. Fill in your email settings, click on Apply, and then OK: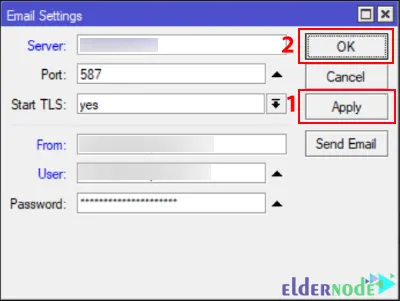 You should go back to the Tools menu and click on Email again. After the Email Settings page opens, select Send Email: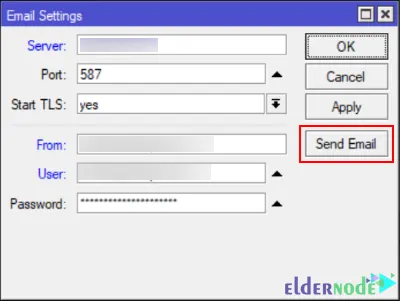 And in the page that opens, enter your Address, Port, User, and Password, then remember to check TLS. Also, remember to enter From, Subject, and body sections: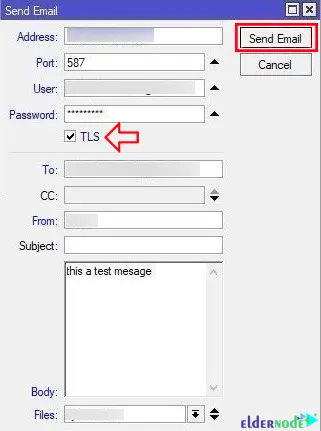 You should enter the email address you want to send the email to in the To field. In the File option, you can attach a file. Lastly, click on Send Email. Email sent in the email inbox sent by Mikrotik email can be checked.
That's all!
Conclusion
Sending emails from a Mikrotik router can be used to monitor network conditions, backup Mikrotik configuration periodically via Email and etc. In this article, we taught you how to send emails from a Mikrotik Router. I hope this tutorial was useful for you and helped you. You can contact us in the Comments section if you have any questions or suggestions.