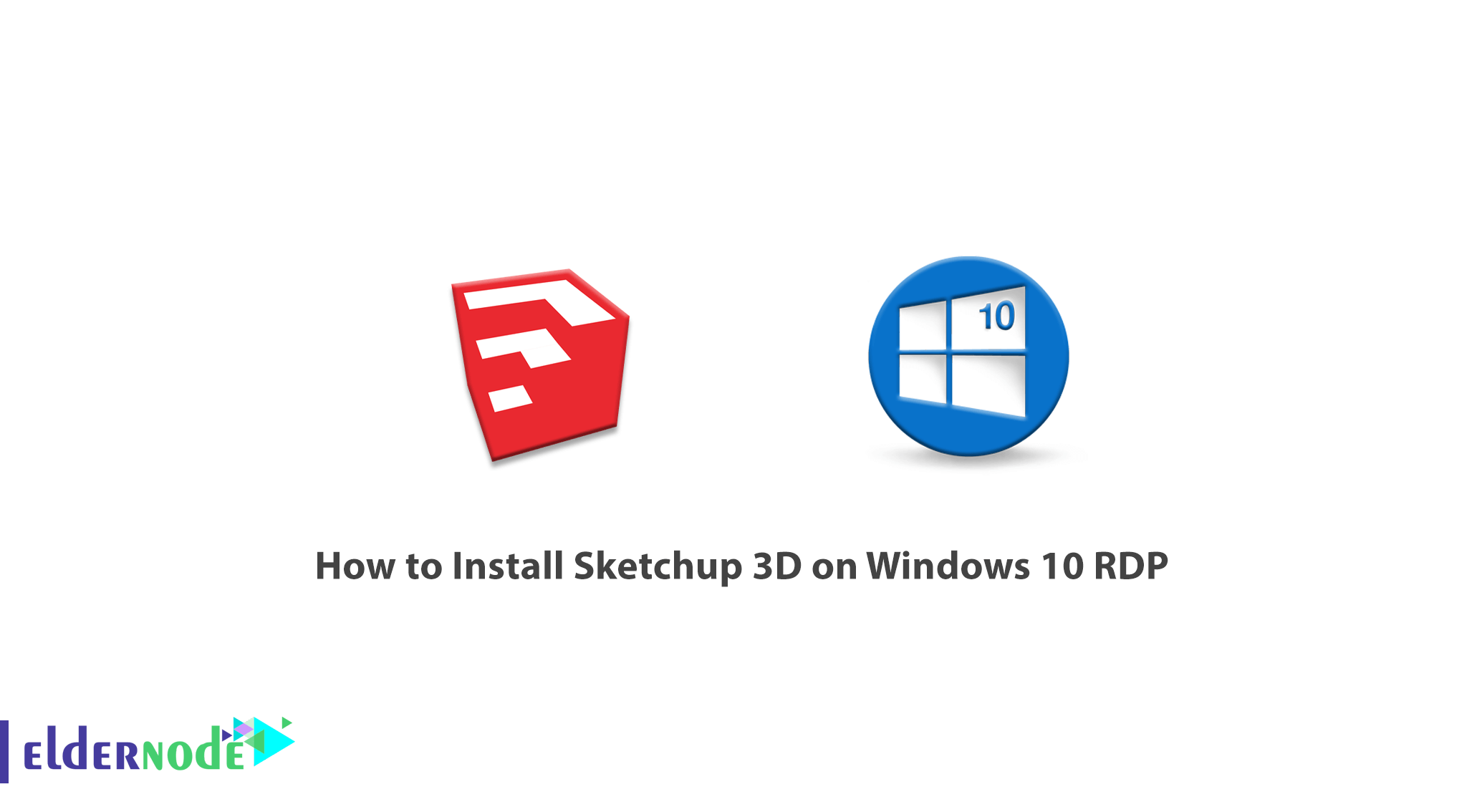 SketchUp is a powerful 3D architectural modeling software. These days, there are many 3D software, each with different features and capabilities, and are competing with each other for the title of the most complete software. In the meantime, SketchUp software has established itself as one of the easiest architectural simulation software, in which 3D modeling is done quickly. In this article, we try to learn How to Install Sketchup 3D on Windows 10 RDP. You can visit the packages available in Eldernode to purchase a Windows 10 RDP server.
Tutorial Install Sketchup 3D on Windows 10 RDP
SketchUp software is one of the simplest and fastest 3D architectural modeling software, which is mostly using for ideation and modeling of initial design volumes. Of course, with the help of many plugins, the most accurate volumes can be modeled quickly.
ketchUp software has many applications for architecture, road construction and urban planning, interior decoration design, pavilion design as well as mechanical engineering (industrial design), installations, game development, civil engineering and wood industry, MDF, and carpentry.
Other uses for SketchUp in architecture include:
– 3D modeling of towers, buildings, facades, grounds, etc.
– Interior design, decoration, exhibition booths, and so on
– 3D modeling and printing
– Making and producing architectural animations
– Creating 2D maps of 3D models
– VR or 360-degree renders of architectural projects with the help of SketchUp plugins
– Modeling 3D objects from products of different companies and catalog design
SketchUp software capabilities
1. Accurate and principled modeling
Unlike most people, modeling and design in SketchUp can be done based on the most accurate dimensions and measurements. Its scope is not limited to schematic and approximate modeling. After modeling in SketchUp you will be able to get detailed maps of it.
2. Fast and easy modeling
SketchUp has revolutionized the 3D modeling process by introducing a tool called the Push/Pull Tool, which is actually the SketchUp identifier. Because only by dragging or pressing the levels with the mouse, you can raise the levels or create volumes.
3. Specialized plugins
Although modeling with SketchUp itself is very quick and easy, it has plugins and extensions that can perform the most complex modeling. This is why many professional designers are also fans of this powerful software.
4. Relatively quality outputs
With the help of Inscape or V-Ray plugins that are specially produced for SketchUp, you can create renderings or quality in the form of photos or animations.
5. Easy access to ready-made 3D objects
When using SketchUp, you will not feel limited or lacking in ready-made objects. Because one of the most complete databases of ready-made models is available to you for free.
Follow us to learn how to install Sketchup 3D on Windows 10 RDP.
Install Sketchup 3D on Windows 10 RDP
To easily install Sketchup 3D on Windows 10 RDP, you must follow the steps below. In the first step, you must enter the Sketchup download page and click on Try SketchUp at the top of the page.

On the page that opens, select the Higher Education tab. Then click on Start Free Trial at the bottom of the tab.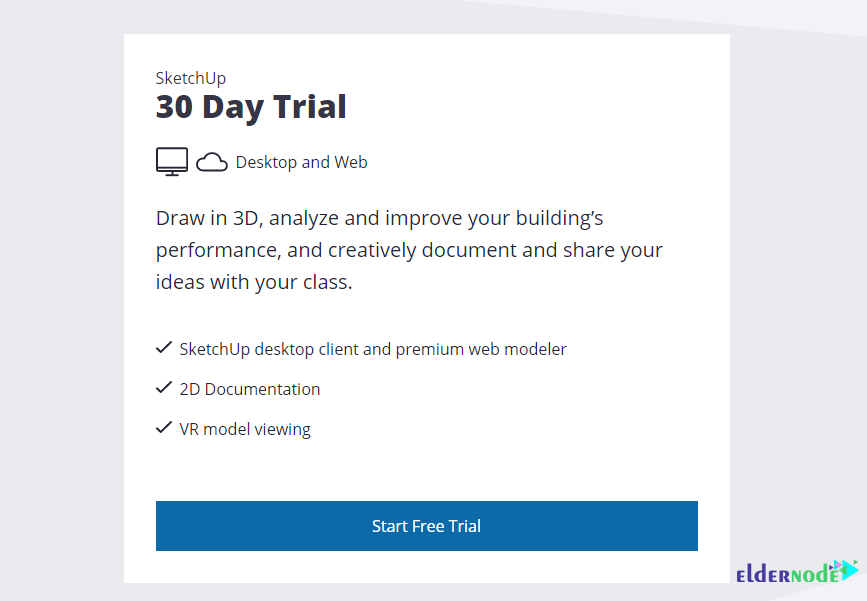 In the next step, click Sign in with Google.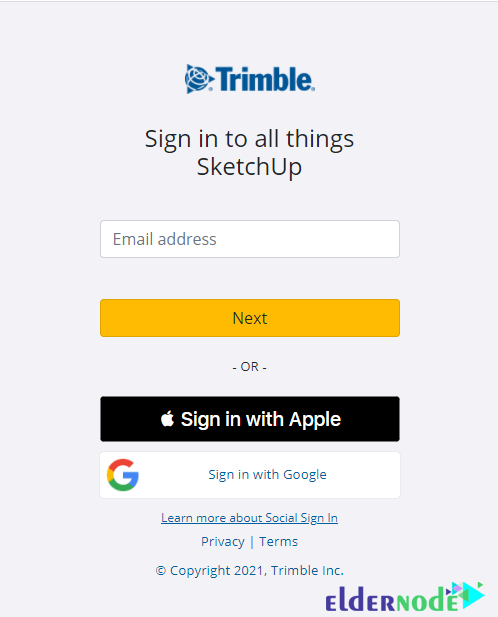 As you can see in the image below, there are 3 options. Choose Administrator from these options and click Continue.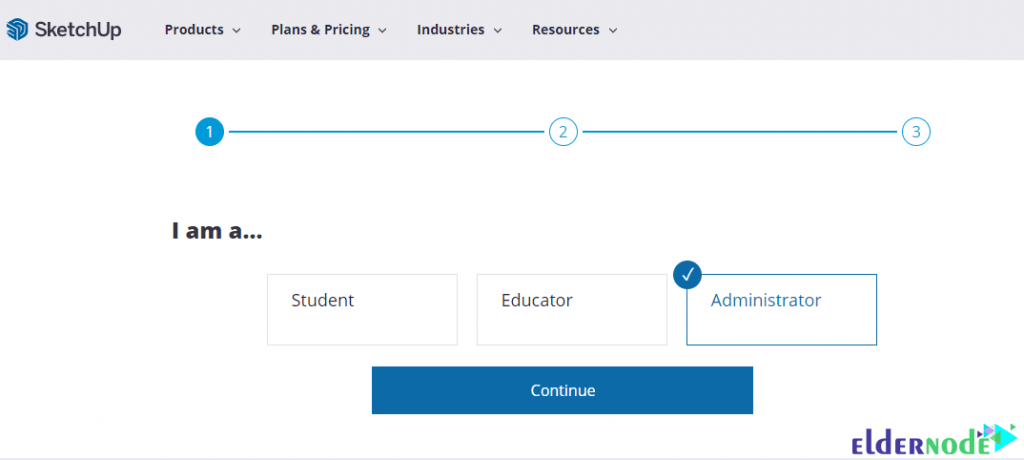 Now you have to select the 3D modeling option from the options in the image below in the next step. Then you have to click on Continue.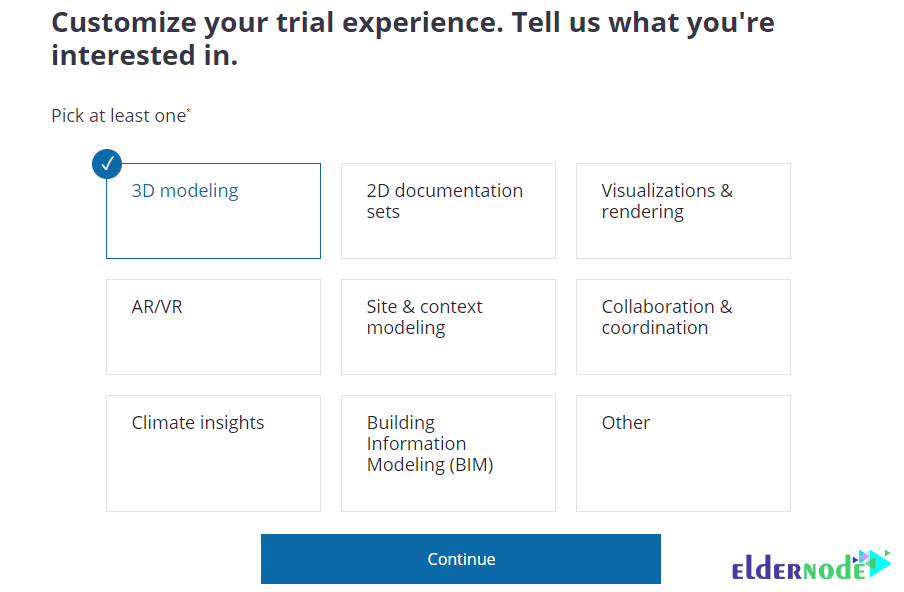 In this step, after filling in the required fields, check the "I agree" option and then click on Start My Trial.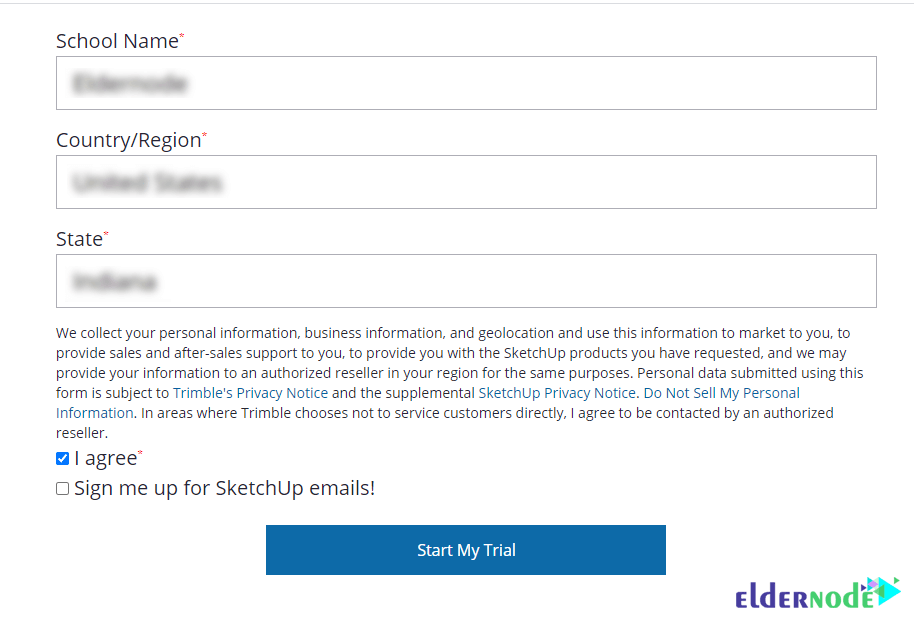 As you can see in the image below, the download of SketchUp will start.

Navigate to the downloaded file. Then double click on it and then click Run.
Click on install.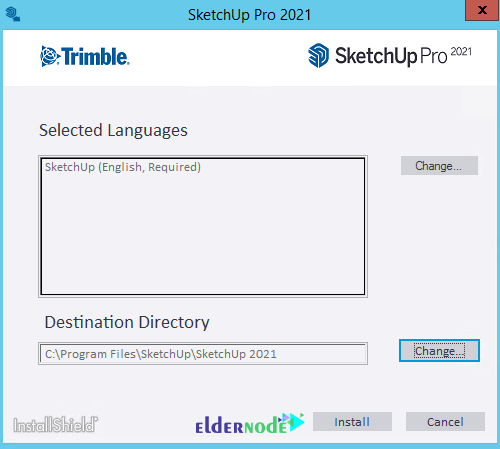 *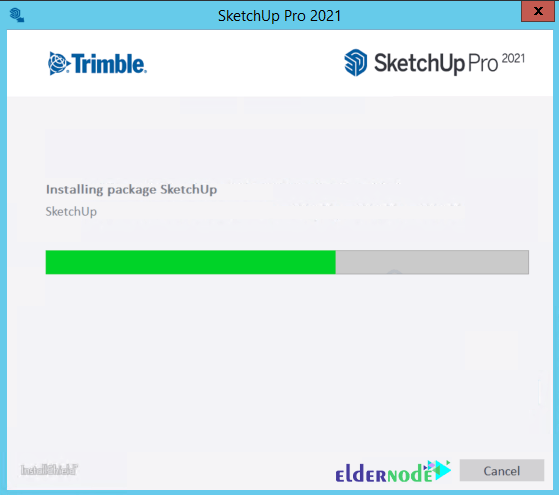 Finally, click on Finish to complete the installation process successfully.
Conclusion
Nowadays, learning architectural software is one of the necessary pillars for success in the field of architecture. There are many architectural simulation software, each of which gives you different capabilities. Sketchup, meanwhile, is a simple, fast, yet complete 3D software. In this article, we tried to learn how to install Sketchup 3D on Windows 10 RDP. You can also refer to the Tutorial Install Sketchup 3D on Ubuntu 20.04 if you are interested in distributing Ubuntu.