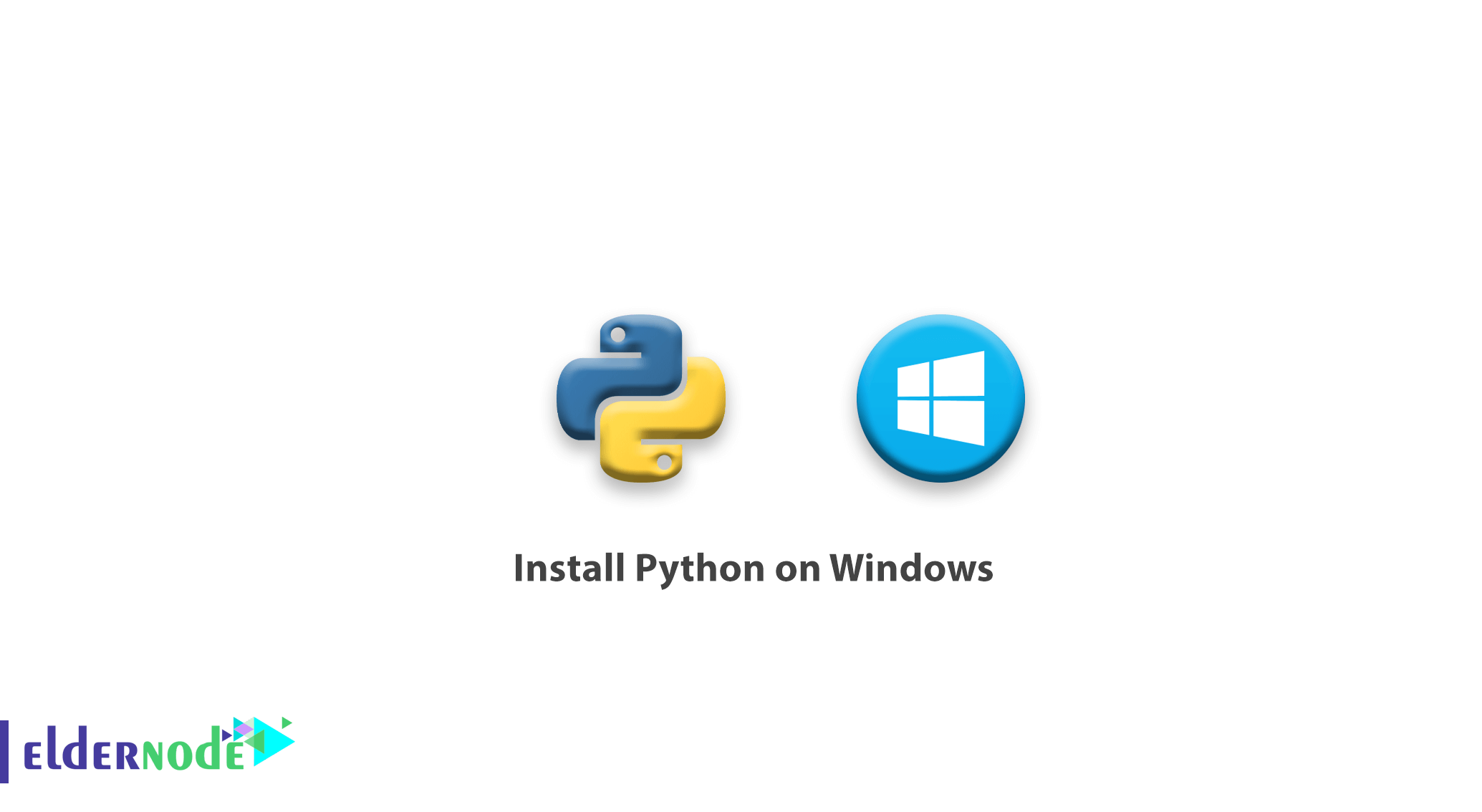 Tutorial Install Python on Windows. Python is a high-level programming language and very popular among programmers. Due to the wonderful design of this programming language, it has a very high readability. This programming language is both simple and very comprehensive and thousands of things can be done with the help of this language. With one search, you can access and execute hundreds of Python-ready projects on websites. But before you can do that, you need to install Python.
Installation of Python on the Windows Server is a simple matter of downloading the installer from Python and running it on your server.
How to Install Python on Windows
1. Log in to your server via Remote Desktop.
2. Download and execute the latest Python installation package from Python.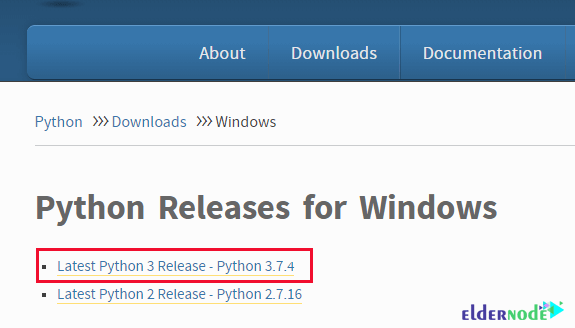 3. Choose the recommended installation options for the simplest installation experience.
4. On the first screen displayed, enable the Add Python 3.7 to PATH option and then click Install Now.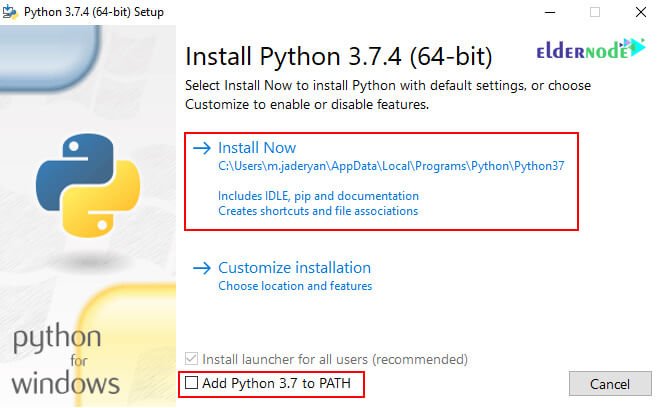 *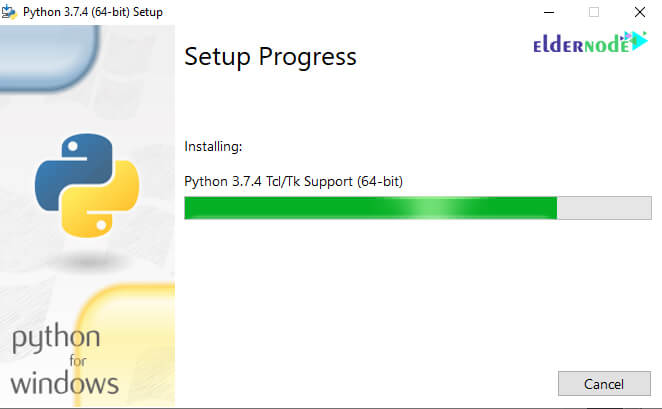 5. Finally, clicking Close will complete the Python installation process in Windows.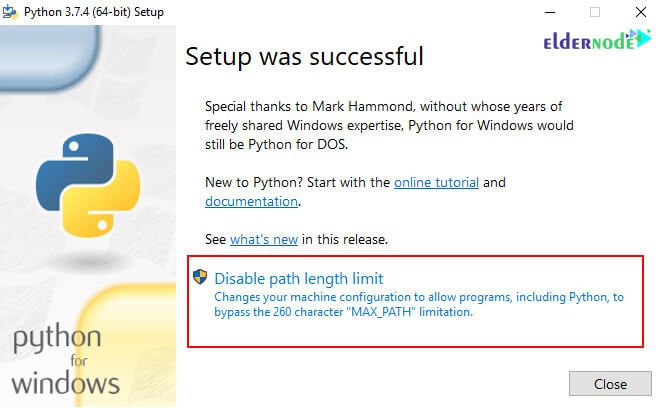 6. If you only have Python version 3 installed on Windows, open the Command Prompt and type the following command to make sure Python is installed correctly:
 python -V  
Output:
 Python 3.7.4  
If PIP is not installed or for more information on installing PIP, see our article Tutorial Install PIP on Windows.
Dear user, we hope you would enjoy this tutorial, you can ask questions about this training in the comments section, or to solve other problems in the field of Eldernode training, refer to the Ask page section and raise your problem in it as soon as possible. Make time for other users and experts to answer your questions.
Goodluck.
Also, see
How To Install the Django on Ubuntu 18.04