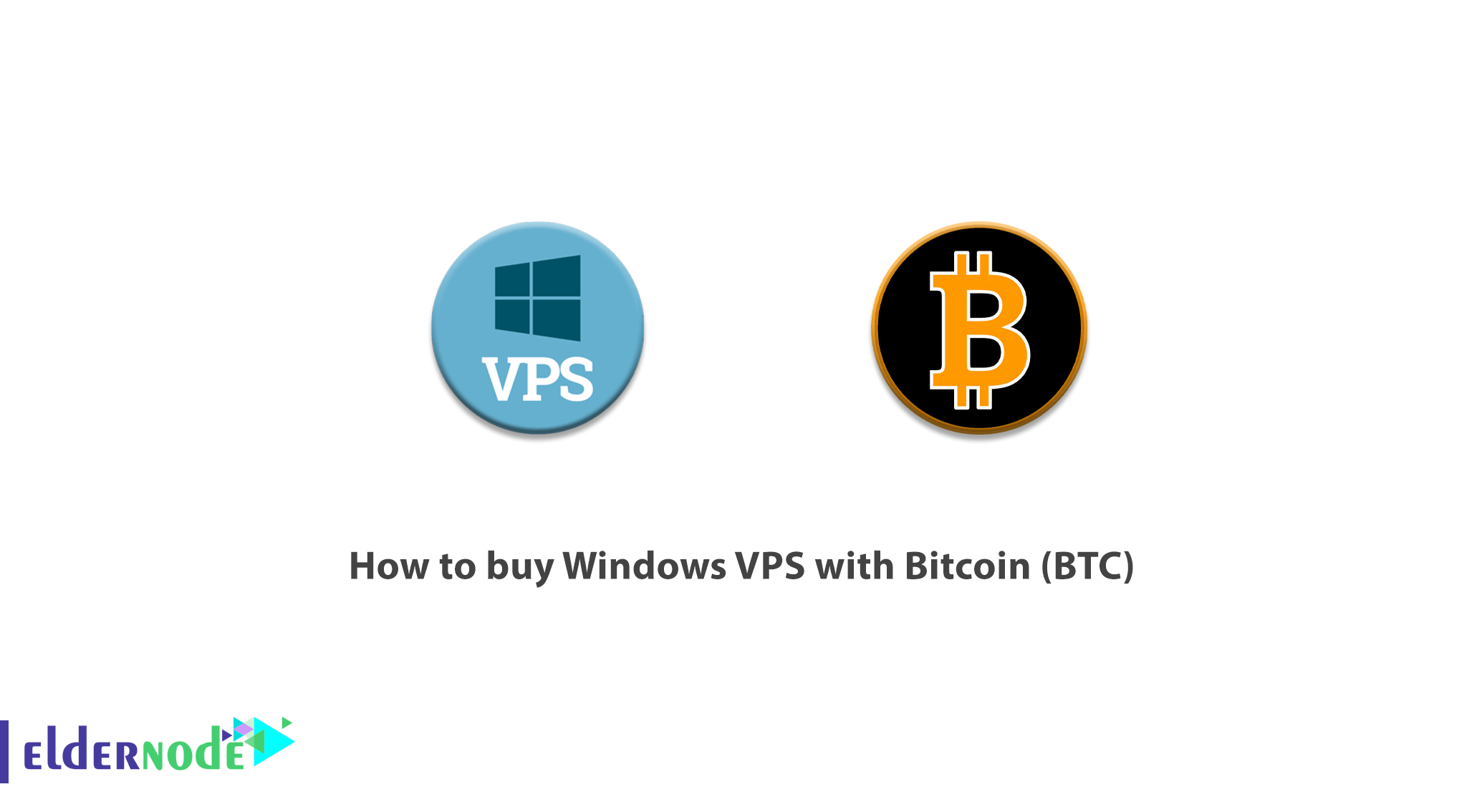 A VPS server is actually a very powerful computer that is always on and has very high-speed internet. A variety of operating systems can be installed on a VPS server. One of the operating systems that can be installed on a VPS server is the Windows operating system. Windows Server is different from Windows Home Desktops. These windows are designed for virtual servers and have more features than regular windows that are installed on virtual servers. Working with these windows is quite similar to your own laptop windows. These windows are named Windows Server 2003, 2008, 2012, 2016, and Windows Server 2019. In this article, we want to introduce you step by step to How to buy Windows VPS with Bitcoin (BTC). You can follow this article to buy a Windows VPS server in Eldernode.
Tutorial buy windows VPS with Bitcoin (BTC)
By selecting the Windows server, you can have more control over the settings. Windows VPS Server is a virtual server with the powerful Microsoft Windows Server operating system that provides full access to apply anything on these servers. That way, for less than a dedicated server, you'll have a server with strong virtualization and hardware resources. You can install the operating system version of your server on it and connect to the server with admin access and manage your projects without restrictions.
Windows VPS Server Features:
In this section, we will mention some features of the Windows VPS server index:
1- High-speed internet
VPS server and dedicated server have a very high port, so download and upload speeds are very high.
2- Being on 24 hours a day
VPS servers are permanently turned on and do not turn off at all. This helps a lot to do things that you can not do with your laptop and PC.
3- Powerful hardware resources
A VPS server, especially a dedicated Windows server, can have very powerful memory and processors. Due to this feature, you will be able to do very heavy processing with these servers.
4- Availability
Windows VPS server Since it has 24-hour Internet, you can easily access and use the virtual server with your Windows operating system by having the Internet anywhere.
In the next section, we will teach you how to Buy Windows VPS with Bitcoin (BTC).
Windows VPS Locations:
Singapore Windows VPS, Russia Windows VPS, USA Windows VPS, Hong Kong Windows VPS, UK Windows VPS, Netherlands Windows VPS, Turkey Windows VPS, Germany Windows VPS, Japan Windows VPS, France Windows VPS, Canada Windows VPS and some more.
Buy Windows VPS with Bitcoin (BTC)
To buy a Windows VPS server from Eldernode, just follow the steps below:
The first step is to visit the Eldernode website.
Then you have to register on the site. To do this, click on Signup.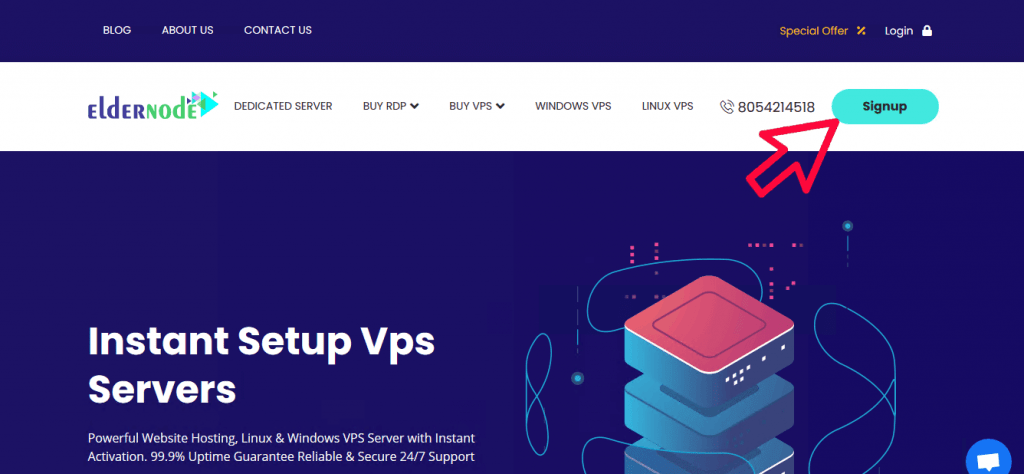 Once you have successfully registered on the website, go back to the main page. Now you need to click on the Windows VPS tab.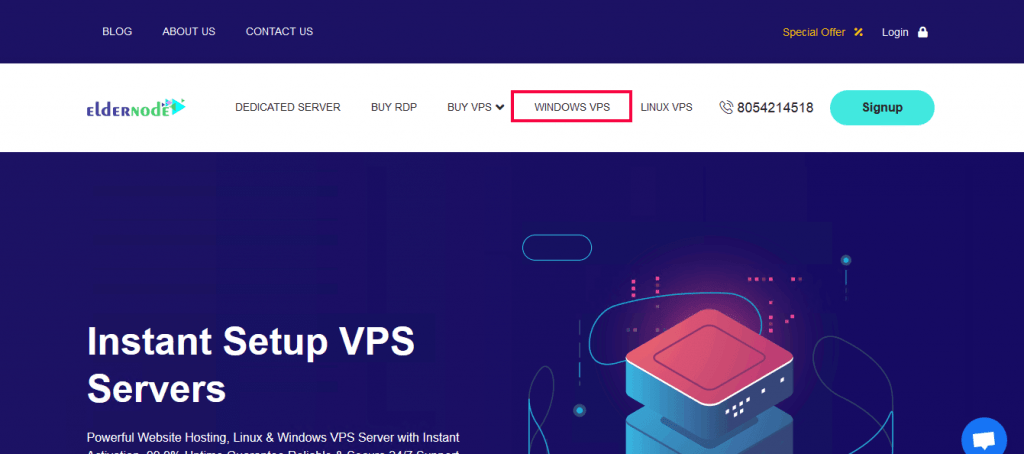 On the opened page, if you scroll down a little, you will see the packages available for Windows VPS in the middle of the page. After reviewing these packages, you can select the option you want by clicking on Order Now.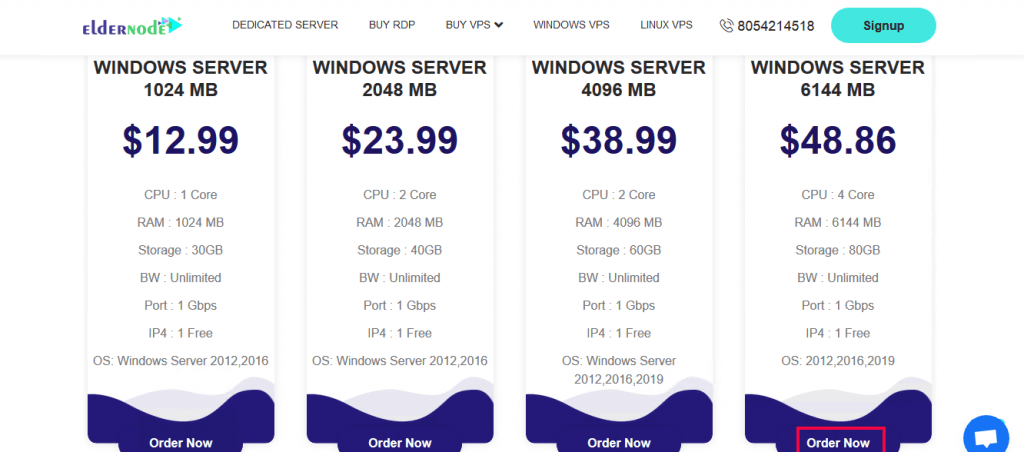 Note: It should be noted that you can purchase the packages in this section on a monthly or annual basis.
On the next page, you will see the specifications of the package you want. Note that on this page you must select information about Location and Operating Systems. You can also select the option you want in the Available Addons section. Then click Continue on the right side of the page.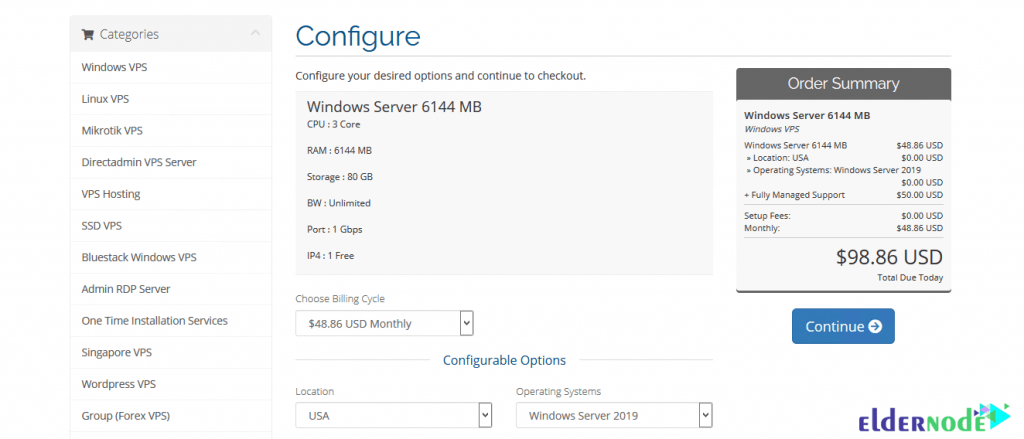 *

On the next page, if you have a discount code, you can enter it and then click on Validate Code to confirm. Finally, click on Checkout.

After entering the next page, select Bitcoin, Ethereum, USDT, and All cryptocurrencies in the Payment Details section. Then click on Complete Order.

In the next step, click on BTC in the Select A Coin section. Then click Complete Checkout in the right column.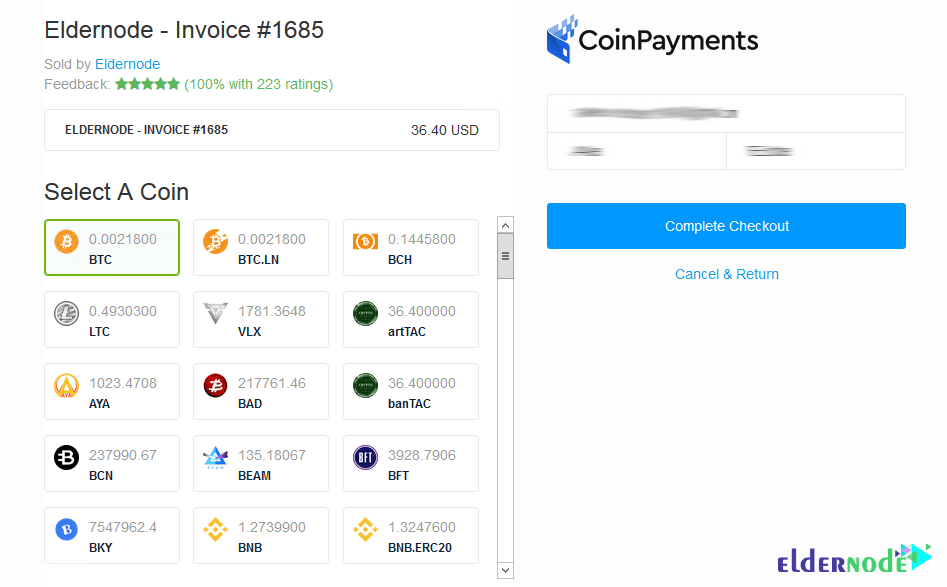 *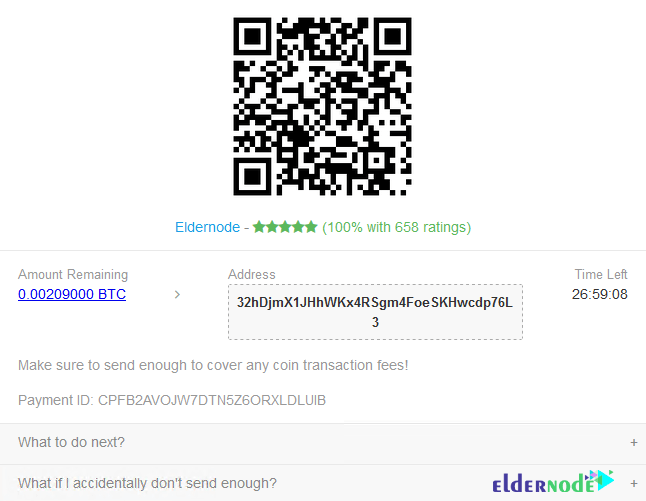 Finally, you will be taken to a page where you will see the wallet details. If you have any questions, you can contact our experts from the live chat section.
Conclusion
In this article, we tried to teach you how to Buy Windows VPS with Bitcoin (BTC). You can also refer to the article How to Connect to a Windows VPS Server for more information.