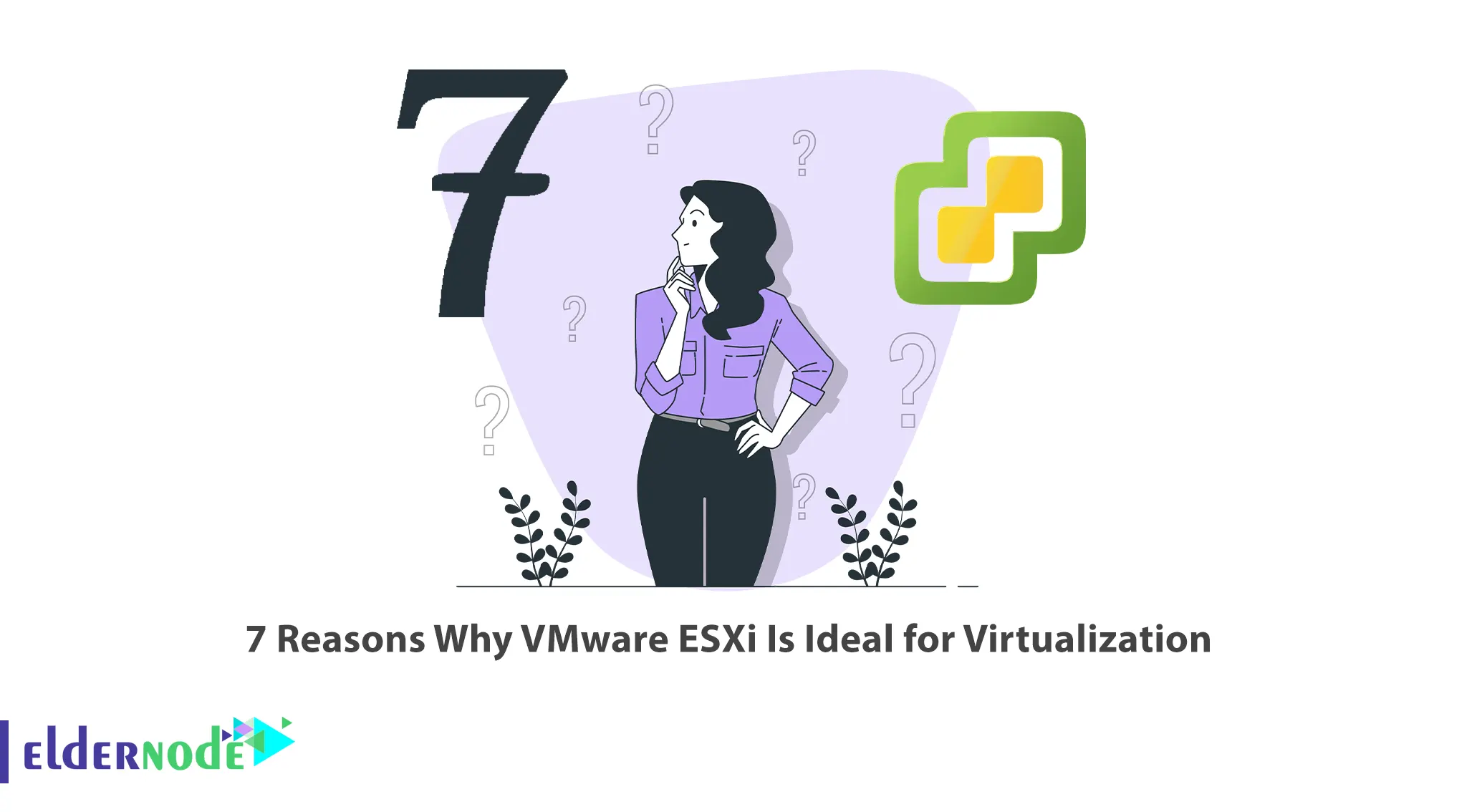 If you are also a virtualization admin looking for the latest technology that allows you to work faster with fewer resources, this article is for you. Since there are so many virtualization software options available, it can be difficult to determine the best virtualization solution that will help optimize your company. This article will explain 7 Reasons Why VMware ESXi Is Ideal for Virtualization. We offer economical Dedicated Server packages, the best choice for users who want to buy.
Why VMware ESXi Is Ideal for Virtualization?
VMware ESXi is the latest version of the VMware Hypervisor software suite, which is independent of the operating system. This software uses Bare Metal technology and provides the possibility to manage hardware and system resources. You can create a virtual machine and also perform the process of assigning resources to the virtual machine using this software. In fact, ESXi controls and manages hardware resources among virtual machines.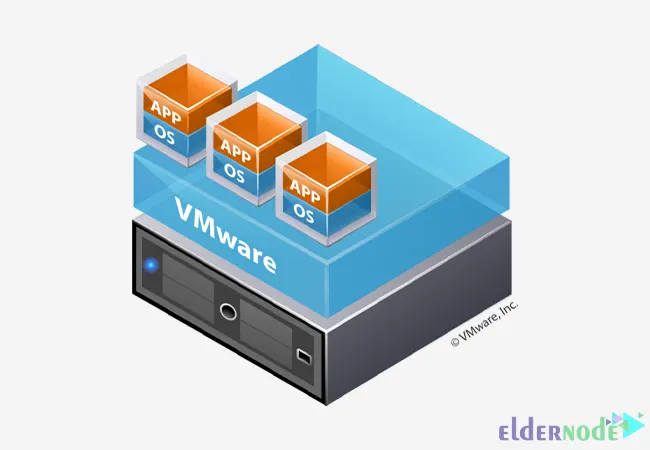 1- Manage Virtual Machine Memories Efficiently
In most virtualization operations, system memory is one factor that controls the number of virtual machines that can be combined on a single server. If you manage virtual machine memory use effectively, VMware ESXi will have more capacity to support virtual machines on the same hardware than any other x86 hypervisor. VMware ESXi is designed to efficiently manage hardware resources including CPU, memory, and network among multiple virtual machines.
It supports memory overcommit. This allows the memory allocated to virtual machines to exceed the physical memory installed on the host. Memory management techniques in VMWare ESXi are Memory page sharing, Memory ballooning, Memory compression, and Hypervisor-level memory swapping. You can have more access to virtual machine memory and manage virtual machine memory more efficiently with VMware ESXi.
2- Provide the Most Advanced Hypervisor
In VMware ESXi, you will have easy access to the advanced hypervisor. VMware ESXi technology enables it to run the most resource-intensive application. It only consumes 32MB and other hypervisors consume more memory space compared to ESXi. It runs independently of a general-purpose operating system. VMware ESXi's memory consumption is smaller comparing to other hypervisors, which makes it more efficient.
3- Ability to upgrade to Several Complementary Applications 
You're not limited to the current application you're using with VMware ESXi. If you decide to upgrade from VMware ESXi to vSphere, you can choose from several VMware options. There are several options from VMware, including cloud computing, effective resource scheduling with DRS, virtualization security, high availability with VMHA and VMFT, and VMware data recovery for easy backup and restore of virtual machines.
4- Increased Workload Mobility and Fast Duplication
VMware ESXi allows multiple independent occurrences to co-exist simultaneously on a single physical server. This will increase the utilization of physical resources server and requires fewer physical systems to run the same number of business workloads. Generally, this makes the maintenance cost of the low system and smaller power consumption. It also reduces cooling demand for administrators.
5- Built on a prominent and Reliable Foundation
Every virtual administrator wants to build a successful virtual infrastructure that serves as a solid foundation for their private cloud. As more workloads are virtualizing, ensuring the reliability and security of the virtualization layer becomes one of the top priorities. Since not all hypervisors are created equal, it is best to choose a strong hypervisor that is proven in production. So, VMware ESXi provides a completely reliable virtual foundation for creating a valid private cloud.
6- Help Network Traffic Shaping
If you are a Virtual admin, you should have access to control the amount of traffic that is allowed to flow across the link. You can form outbound traffic on standard switches using VMware ESXi. Instead of letting traffic move as fast as possible, it's better to set limits on traffic. The traffic shaping features in VMware ESXi consist of three different control points, which are average bandwidth, peak bandwidth, and bust size.
7- Provide a Low Total Cost of Ownership
If you use VMware ESXi, you can easily save time and money and do more things with less time and money. Most IT departments can do more with less and enjoy several advantages, by reducing both capital expenditure and operational expenses to deliver high hardware utilization and greater administrative efficiency using VMware ESXi.
Conclusion
You can use VMware company products to start virtualization. VMware ESXi is one of the products of VMware company. In this article, we explained 7 reasons why VMware ESXi is Ideal for Virtualization. I hope you found this tutorial useful and that it helps you to find reasons why VMware ESXi is ideal for virtualization.