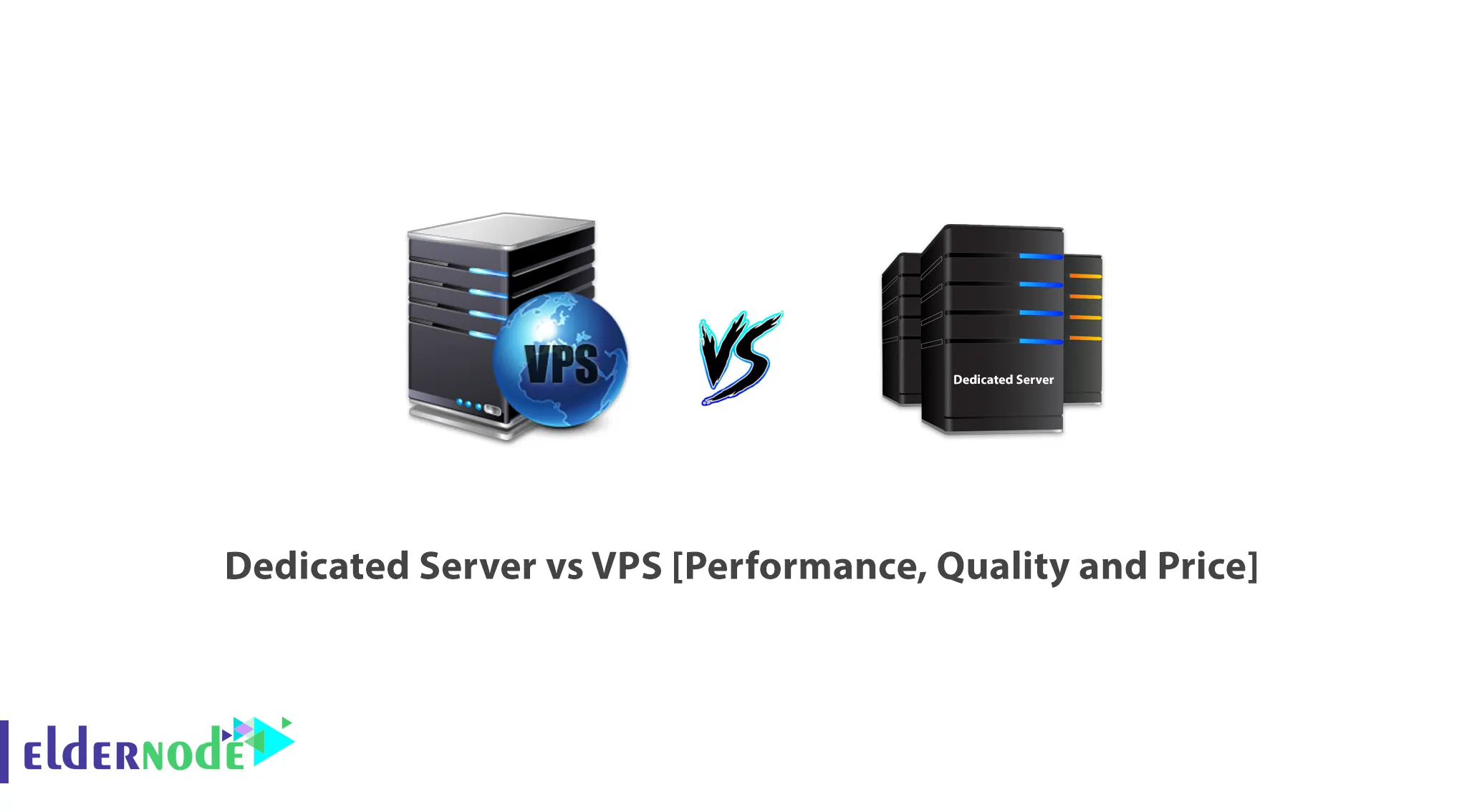 Nowadays there are many types of web hosting services but the three most popular are VPS hosting, Shared Hosting, and Dedicated Servers. Web hosting services differ in issues such as performance, quality, level and price, etc. Shared services are the easiest way to host websites and therefore are mostly using for personal blogs or small sites. In this article, we will compare dedicated servers vs VPS in terms of performance, quality, and price.
Introduction to Dedicated Server & VPS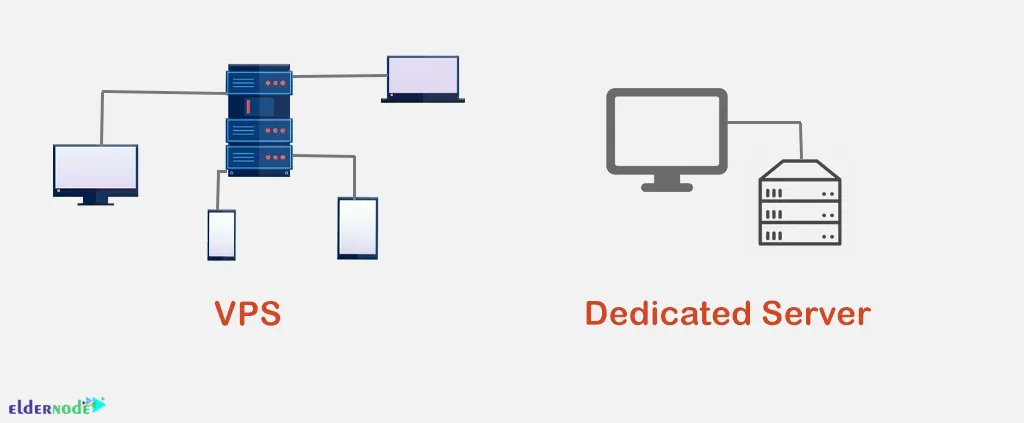 What is Dedicated Server?
Dedicated Server is a dedicated server of a computer server that is turned on 24 hours a day in the data center and is connected to the World Wide Web. This computer has more powerful and up-to-date hardware, and due to the fact that servers usually have to be available for a very long time and hardware stability is very important in them, special technology is used to increase the service life of server components. Due to the sensitivity of the dedicated server, it should manage by expert administrators so that the sites and files on the server are at the appropriate level in terms of security and quality.
What is VPS?
VPS stands for Virtual Private Server is actually a part of the resources of a dedicated server, which is separated by virtualization technologies and virtualization software. In fact, VPS is dividing into several virtual servers using virtualization techniques. These parts are the same in terms of hardware usage, and the interesting thing is that the price of a virtual server is cheaper than other servers. Each VPS operates completely independently, so the VPS on one server can use different operating systems and different versions, as well as their own software.
Dedicated Server and VPS Server Features
In the continuation of this article, we want to mention some of the most important features of dedicated servers and VPS servers for you.
Dedicated Server Features
-> Server Management
-> Scalability
-> Security
-> High Availability
-> Administrative Access and Server Configuration
-> Operating System Choices
-> Hardware Choices
-> Control Panel Options
-> Top-Tier Technical Support
VPS Features
-> Low cost
-> Managed Hosting
-> Ability to Backups and Recovery
-> High Security
Difference between Dedicated Server and VPS
In the previous section, the features of each service were discussed. In this article, we will discuss 4 of the most basic differences between a dedicated server and a VPS server.
Performance
In the world of the web, good performance means how fast your website is able to load pages and run for users. Dedicated server and VPS performance refer to the speed at which a website can load and the amount of traffic it can handle at the same time.
VPS uses a hypervisor that borrows resources from neighborhood websites and slows down their site if site traffic takes a hike. There are a lot of impressive VPS packages around these days that affect performance.
Dedicated Server can provide optimal speed and manage a lot of traffic without crashes. In fact, a dedicated server focuses all its bandwidth on one account. When registering on a dedicated server, there are no restrictions on your performance and you can choose as many CPUs and memory as you want.
Price
Dedicated server is much more expensive than VPS because it is dedicated. VPS offers you a reasonable price range and also different levels of plans with different restrictions and different prices. Of course, you will have more resources, higher security and better performance on a dedicated server but all of this comes at a very high price. A VPS server has an acceptable capacity for most sites and can make available to the public.
Security
The security of both VPS and Dedicated Server services can be likened to living in a private property or in a multi-unit apartment. If someone leaves the building open, the security of the whole building will endangere. VPS is very secure. Hosting companies do everything they can to protect their customers, However, your site shares a server with other sites.
Buying a dedicated server is like having a personal home. The likelihood that someone will enter your home is entirely up to you and you will not get in trouble for the carelessness of others. Although the VPS is very secure, it is not comparable to the complete control that a dedicated server gives you. Also, both of them allow you to install custom security software.
Scalability
One of the most important things in any business is forecasting website growth. Scalability also means how much your host grows as your website grows. Dedicated server needs powerful hosting that can handle the traffic and has all the resources, security, and performance in its capacity from the beginning.
VPS can grow with a web server, and you can upgrade the plan that will add up the storage and bandwidth, or you can increase VPS hosting power by increasing traffic.
Which one is Better? Dedicated Server or VPS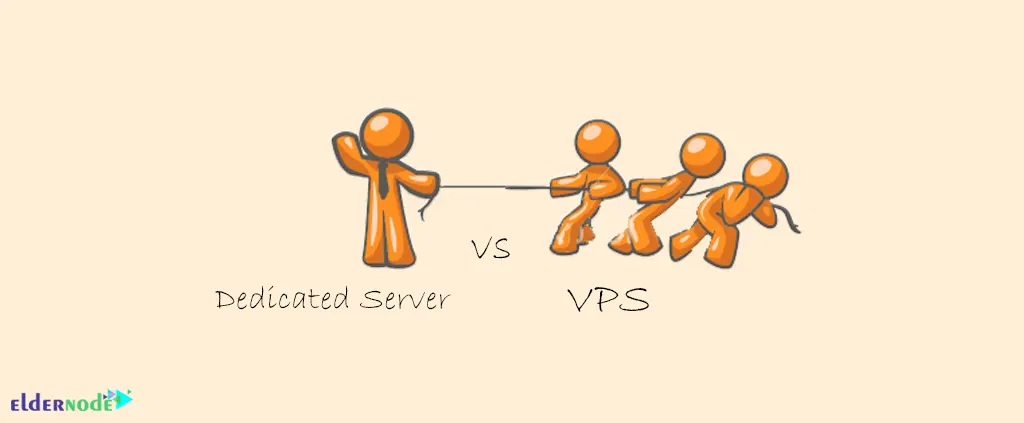 Dedicated servers and VPS vary in size and style of business and both are great options for businesses. VPS is cheaper and more scalable so it is suitable for small and growing businesses with fewer budgets.
Dedicated servers are less scalable and expensive; but better and more customizable in terms of security and performance, making them ideal for businesses looking for an advanced hosting option for a large or popular website.
Conclusion
This article, covered the similarities and differences between Dedicated servers and VPS in terms of performance, quality, and price. The difference between VPS and Dedicated servers is an issue that users encounter when purchasing a hosting service for their site or other purposes. I hope this article has helped you choose the best server.