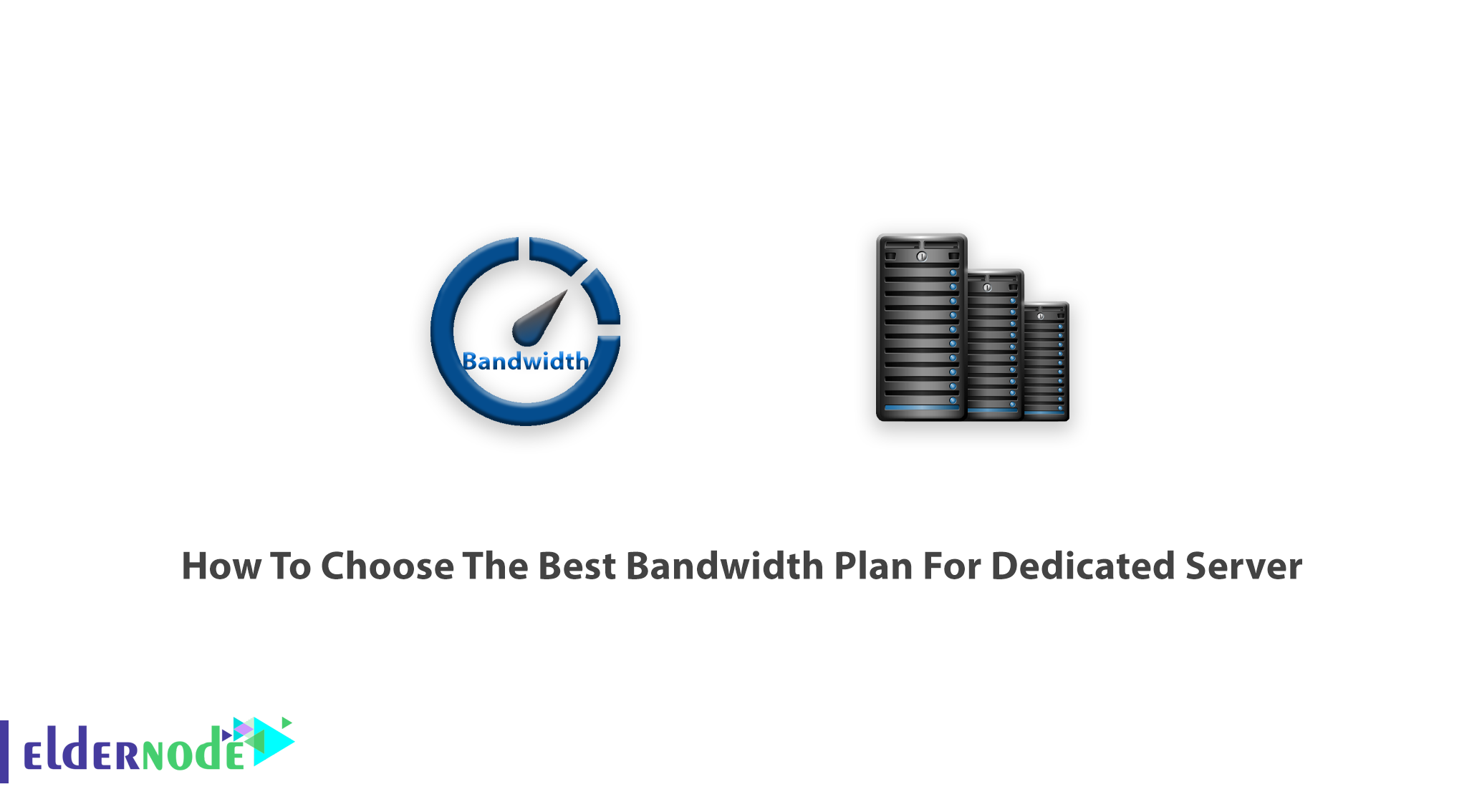 You may be familiar with Server configuration. when you decide to configure your new Server, a Bandwidth plan will be one of the most important steps. To find an ideal solution, join us with this article to learn how To Choose The Best Bandwidth Plan For Dedicated Server. In the end, you will know more about the Bandwith plan and you would not have any more ambiguity of Networking Questions. Also, feel free to read about Dedicated Server to let you choose the best one.
Choose The Best Bandwidth Plan For Dedicated Server
In a simple word, imagine there are two parallel narrow and wide roads and you are responsible to pass 10 cars through them. Clearly, if it takes to send the cars through the narrow road for 20 minutes, you can do the same with the wide road just in 10 minutes. As you guess, on the narrow road you have just one line of traffic which is the cause of delay but a wide road have at least two lines and you can send the cars faster.
Now, assume the cars are your data and the road is the bandwidth. If you need to send all your data at the same time, you need greater bandwidth to let you provide a higher speed. There are some bandwidth measuring tools such as "SolarWinds", "Networx", and "Spiceworks" to help you detect the traffic of your network. There are also several command-line network monitoring tools for Linux such as "iftop", "nload", and "bmon" .
When you transfer data from your server over the network, you are downloading something. And the opposite of that, when you transfer data over the network to your server, you are uploading something. In the world of server hosting the speed of download and upload is matters and it is based on your chosen bandwidth. Network bandwidth (measured in Terabytes) is the amount of data you download and upload from your server in a month.
port speed (measured in Gigabits per second) shows you how fast is the connection of the server network.
Learn Choose the best Bandwidth Plan for Dedicated Server
Server administrators are exactly informed about the number of site visitors, webpage sizes, and the kind and purpose of their activities (messaging, e-mails, social media, video calls, VoIP calls, web browsing, file sharing, and video streaming).
while they are launching a website, due to this information they can estimate what speed is needed. The greater Bandwith costs you more, I mean you will pay an Internet Service Provider (ISP) for the used bandwidth amount so you should calculate well.
You can test your bandwidth speed on the speedtest website. Changing the layouts and growing traffic, are mostly affecting your considered bandwidth. To explain more, have a look at the two below pictures to see the needed bandwidth of any activities or measure the bandwidth requirements by usage due to devices you use (a laptop, tablet, or game console). Manage the measure of your bandwidth to enjoy a perfect internet experience.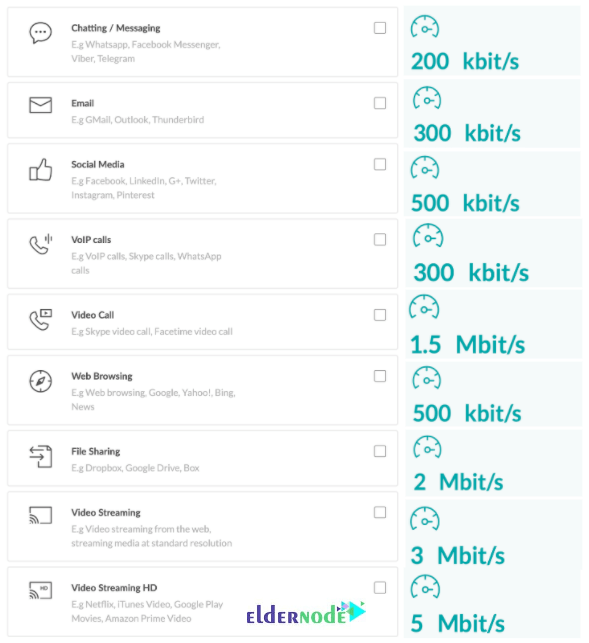 *

How to choose the best Bandwidth Plan
Why planning is important? You should provide a situation to ensure comfort and support for the data amount you transfer in a month regularly and also predict a safe margin for any unexpected bandwidth using.
You can choose one of the two plans of Metered and Unmetered plans. Hosting providers offer both of these plans. Let's see what is the difference.
Metered Plan: As it is clear, while you are using this plan you should consider some limitations for your bandwidth. You will not go further than your hosting package measure even for a single byte.
Unmetered plan: If you choose this plan, you can ignore the limitations. You need a Dedicated Server to enable this plan and provide a large or unpredictable bandwidth consumption. if you are sure of transferring a large amount of data, this plan is suitable for you. In this plan, you can transfer data as fast as the port speed allows.
Shared Hosting VS VPS
Hosting services are sharing in two, the difference in their bandwidth limitations could be studied.
Shared hosting: As you can guess from its name, the resources (bandwidth, disk space, processing power, and more) of your website could be shared with other websites in this environment. In case your website does not get much traffic or you are getting started and you need a few months to observe and decide about it you are recommended to choose shared hosting first since it is very easy to change your hosting package.
VPS: A Virtual Private Server is more expensive than the sharing host because of the features it provides to you. Opposite of the previous one, VPS, as a hosting service will give you dedicated resources, so you will not have to share them with others and there would be more security and bandwidth for you. For example, it is suitable if you are preparing for news, a store, or an eCommerce site. You pay more and the site gets more than 1 million visitors per month and you safely run multiple, traffic-heavy websites.
Conclusion
In this article, you learned How To Choose The Best Bandwidth Plan For Dedicated Server. If your business is growing or the security issues are important for you, purchasing a Dedicated Server with an Unmetered bandwidth plan could be the best choice.