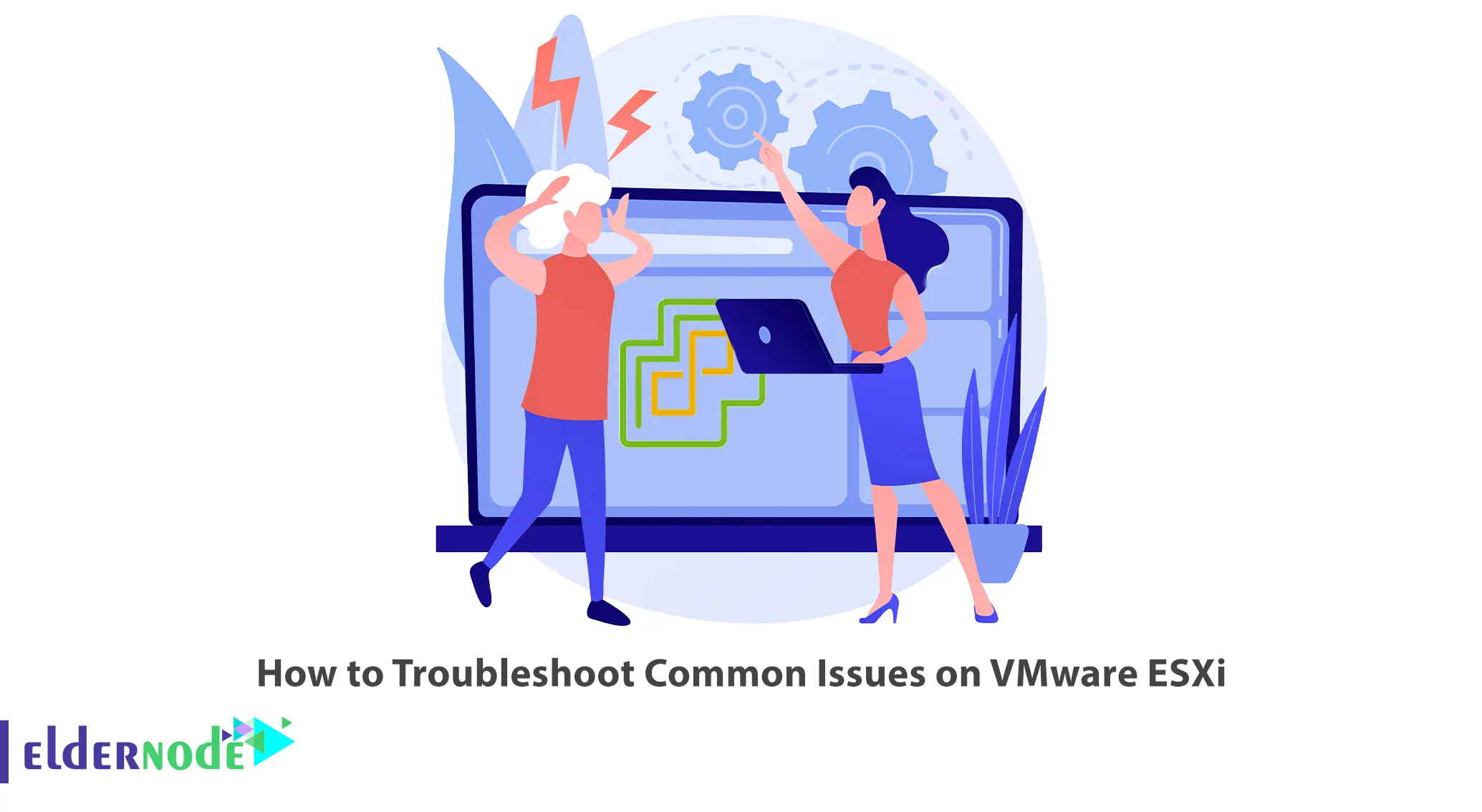 By understanding the most common VMware problems and common VMware issues, you can avoid issues. You may encounter some issues when working with VMware ESXi. This article will teach you How to Troubleshoot Common Issues on VMware ESXi. You can also visit the packages available in Eldernode to purchase a Dedicated Server.
Troubleshooting Common Issues on VMware ESXi
VMware ESXi is a type 1 hypervisor that allows users to virtualize servers and run multiple virtual machines (VMs) on a single physical host. This powerful platform provides users with many benefits. But there are several common VMware errors that you may encounter at some point. We will explain some common issues that you may encounter when working with VMware ESXi.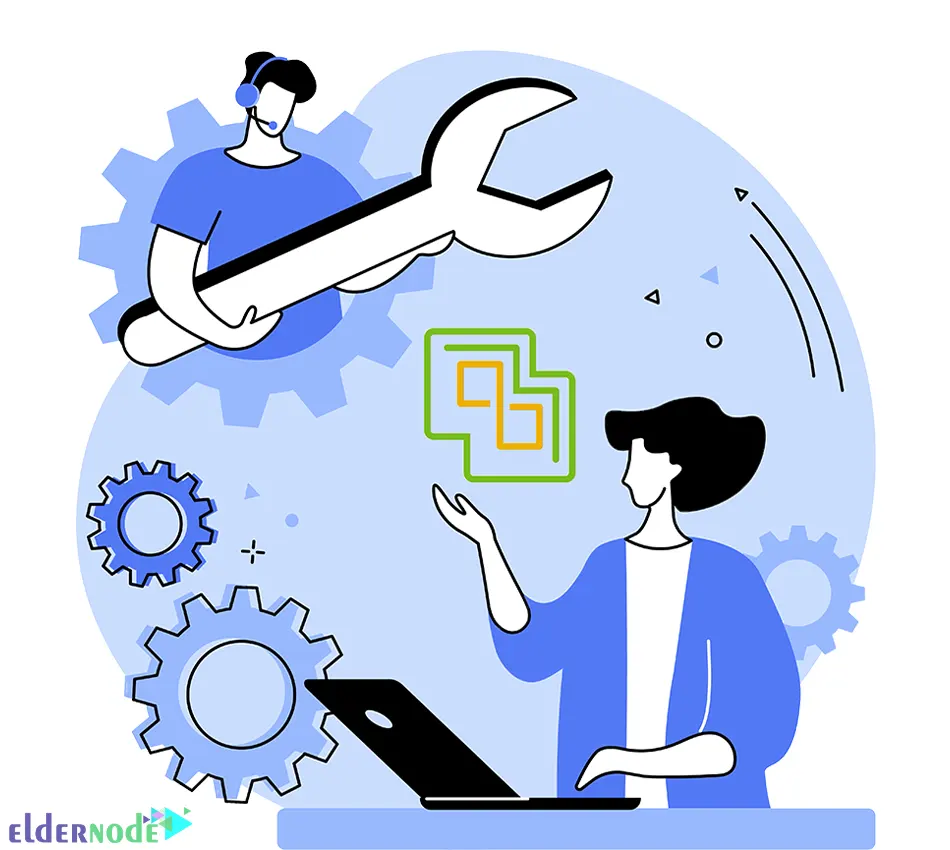 Network Connectivity Issues
If your virtual server is unable to connect to the network, it can be caused by several factors. Including misconfiguration, physical network issues, or virtual switch configuration problems. In general, check that the virtual switch is configured correctly and that the network adapter settings are correct for each virtual machine. You can troubleshoot network connectivity issues on VMware ESXi using tools such as ping, traceroute, and netcat to verify connectivity between the host and virtual machines. Also, review the logs on the host and virtual machines to identify any errors or warnings related to network connectivity.
Storage Connectivity Issues
Another common issue on VMware ESXi is storage connectivity issues. It can be caused by various reasons such as misconfiguration of storage devices, failure of storage components, network connectivity issues, etc. To solve this issue, check the correct configuration of the storage device and the correctness of the storage adapter settings for each virtual machine.
Virtual Machine Performance Issues
Hardware configuration, resource allocation, and software settings can cause virtual machine performance issues in VMware ESXi. Various tools and techniques such as monitoring performance metrics, adjusting resource allocation, optimizing virtual machine settings, and identifying and resolving underlying hardware or software issues can help you troubleshoot virtual machine performance issues in VMware ESXi. You can also monitor performance metrics to identify any bottlenecks.
VM Crashes or Hangs
Various factors such as insufficient resources, hardware issues, or problems in VM configuration can cause VMs to crash or hang in VMware ESXi. If the virtual machine crashes or hangs, check the VM logs for any error messages or warnings. You can also use the vSphere client to see if the virtual machine is responding and if not. You may need to shut down and restart the virtual machine.
Host Connectivity Issues
Host connectivity issues in VMware ESXi can cause a range of issues. Including issues with virtual machine connectivity, storage access, and management performance. If you are having trouble connecting to the ESXi host, you should check whether the connection is allowed in the network settings and firewall settings. You can also troubleshoot any connection issues using the ESXi Shell or the vSphere CLI.
That's it!
Conclusion
You may encounter some common issues when working with VMware ESXi. In this article, we taught you how to troubleshoot common issues on VMware ESXi. I hope this tutorial was useful for you and that it helps you to identify and resolve common issues on VMware ESXi. If you have any questions or problems, you can contact us in the Comments section.