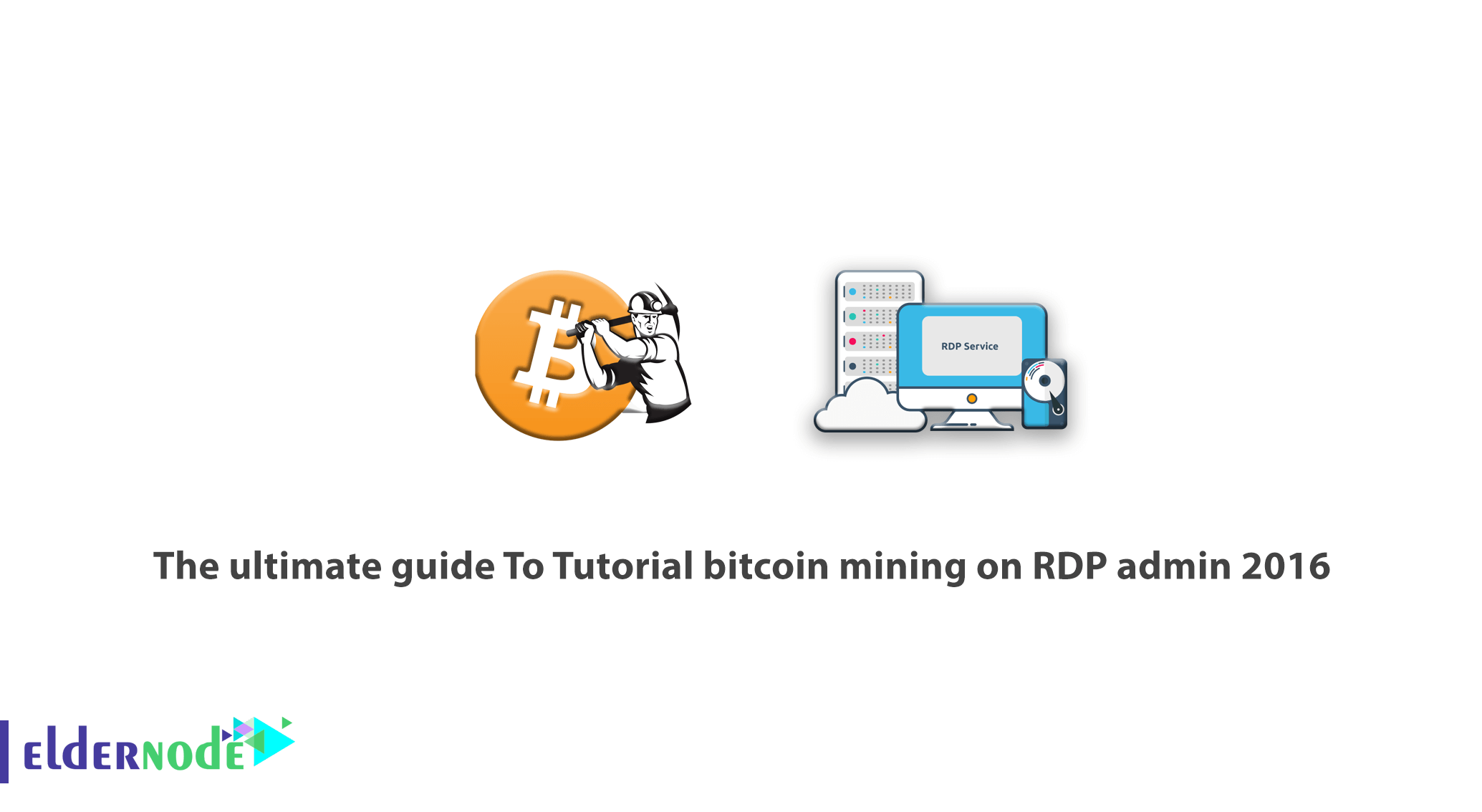 The ultimate guide To Tutorial bitcoin mining on RDP admin 2016. Bitcoin mining with VPS or virtual server is one of the methods that has its own fans today, especially for those who can not provide a dedicated server and assemble powerful mining systems and upgrade them. In this article, we are going to introduce you to the concept of bitcoin mining on RDP admin 2016, to fully express this method of bitcoin mining as a digital currency. You can also visit the packages available in Eldernode to buy Bitcoin VPS.
Tutorial mining bitcoin on RDP admin 2016
Before we get into the issue of bitcoin mining with VPS, which stands for Virtual Private Server, let us first have a general definition of bitcoin mining.
Bitcoin is a digital currency that has been launched as a decentralized network, which means that the network has no owners, but the general information of this network is available to all those who are in this network.
As a node that connects to the Bitcoin network with your system, you provide your system and equipment to the Bitcoin network as a home system or set of systems (Rig) or to provide a dedicated server rather than transactions. It is processed, their accuracy is verified and at the same time the security of the network is guaranteed, and in return for doing so, you will receive your reward in the form of bitcoin, which is called the whole process of bitcoin mining.
Now you know a little bit about bitcoin mining with VPS because you now know you need powerful hardware to do this to make a profitable extraction for the cost of system assembly, repair, maintenance and power, which can depend on Your goal is to make a lot of money. This is where bitcoin mining comes in handy with VPS.
How to bitcoin mining on RDP admin 2016
How did VPS come about, which we refer to as a bitcoin mining solution with a VPS server?
Someone as an admin buys a dedicated server and then, with the help of some web-based virtualization software such as Kvm, Xen and VmwareESXI, splits the server he bought into smaller parts and then you as a client. Depending on your needs and revenue goals from bitcoin mining with VPS, you identify specific resources such as CPU, RAM and hard drive along with the operating system (Linux, Windows, Mac) and rent it over a period of time.
Advantages of Bitcoin Mining with VPS over Dedicated Server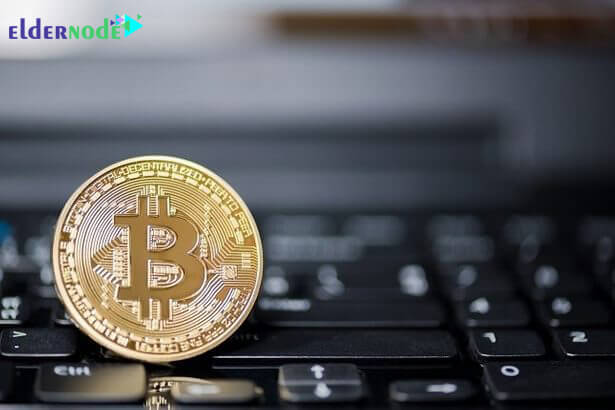 So far, you know the general way of extracting bitcoins with VPS. This is especially true for those who do not have a large initial capital, as it is always recommended that you do not enter into this business in any way through loan money or capital that is all your property.
So, considering that the question is for many of you dear ones, it is not bad to know what are the advantages of bitcoin mining with VPS compared to setting up a dedicated server yourself?
Bitcoin mining with computta
1- Bitcoin extraction with VPS server is much less expensive because you do not have to pay for hardware equipment, maintenance, etc.
2- Provides you with the same resources and hardware that you have with a dedicated server.
3- Information management has become easier.
4- Perhaps one of the biggest benefits of bitcoin mining with VPS is the ability to upgrade the system at any time at a much lower cost. If you set up a system yourself, the cost of upgrading it is very high.
Also note that providers of such services provide them as Self-Managed and Unmanaged, in which case the company or organization providing the entire process of setup and installation. In the second case, the user or customer takes care of everything.
But in any case, to start bitcoin mining with VPS, the service provider must provide you with the same resources you specified on the server. The operating system is exactly the type you specified and has a dedicated IP for your access.
Complete CoinEx exchange training
– The resources you specify, namely the amount of hard drive, RAM and CPU are completely exclusive to you.
– There are no restrictions in choosing the type of operating system.
– You can upgrade specified resources at any time.
– Access as an admin or administrator is quite possible.
– Very high security when shared.
– Ability to receive exclusive IP
Important factors in choosing bitcoin mining service providers
The question that certainly arises and may confuse you when choosing a great service provider to extract bitcoins with VPS is what are the selection criteria?
How do we know if we got a virtual server from a good service provider? We help you choose the best service provider to start bitcoin mining with a virtual server:
1- All resources should be exclusive
2- Installation of operating system and bitcoin extraction program is free
3- Provide you with a management panel
4- It is possible to upgrade resources and servers for you
5- It is possible to make a backup copy even with paying more
6- There is a very strong and powerful firewall to maintain system security
7- High uptime, which indicates the amount of system availability and its permanent and uninterrupted connection
How to set up a bitcoin miner
How to set up a bitcoin mining hardware system and start making digital money? The first step is to choose the right hardware for the job. There are two things to keep in mind when choosing hardware: Power Consumption and Hash rate. Hash rate is the number of calculations your hardware can perform per second when trying to solve mathematical problems related to extraction.
– Hash rate
Calculated in units of MH/sec, GH/sec, and TH/sec. The higher the hash rate, the more likely you are to be able to solve a transactional problem.
– Energy consumption
All this power and computing power consumes electricity and is costly. When choosing the right hardware, you need to pay attention to the amount of watts of energy consumed by your desired hardware. You need to make sure that you do not spend all your money on electricity bills for digital money, which may be worth less than what you spend.
Then you need to determine how much hash you use per watt of electricity. To do this, divide the number of hashes by the number of watts. For example, if you have a 500 GH/sec device that consumes 400 watts of power, your hash will be 1.25 GH/sec per watt of power.
However, there is another point to consider. Sometimes you use your computer as bitcoin mining hardware. Note that in these cases, add the amount of power consumed by your dedicated server to the power required to extract bitcoins.
Hardware required to extract bitcoins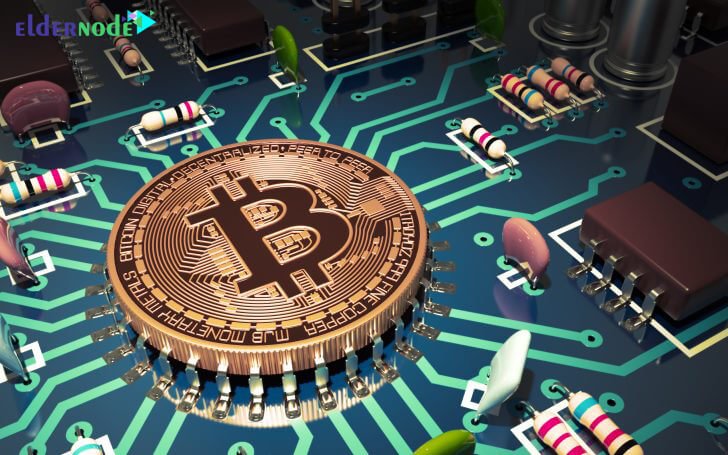 There are three main groups of hardware for bitcoin mining: GPUs, FPGAs, and ASICs
Bitcoin mining with CPU / GPU
The weakest type of hardware for extracting bitcoins is your computer. Theoretically, you can extract bitcoins using your computer's CPU. But by today's standards, this is so slow that it is not worth doing.
You can increase your bitcoin mining hash rate by adding graphics hardware such as graphics cards with graphics processing units (GPUs) to your home computer. These graphics cards are designed to solve difficult math problems and can perform calculations of complex polygons required in high-end computer games. This feature enables these cards to solve the math problems associated with SHA that are needed to solve problems and issues related to transactions and transactions.
One of the great things about GPUs is that if you use them, you are free to choose the type of digital currency. Unlike other hardware, you can use GPUs to extract digital currencies other than bitcoin. Litecoin, for example, which uses a different algorithm from Bitcoin called Scrypt, is compatible with GPUs and CPUs. This makes them a good choice for miners who want to change their currency from time to time.
Bitcoin mining using GPUs is now obsolete. The problem of bitcoin mining has become so great with the introduction of ASIC mining methods that the GPU can no longer compete with it. If you want to use this method, it is better to have a motherboard that can use multiple boards at the same time to save on running separate PSUs for different boards.
Bitcoin Mining with FPGA
FPGA is a one-piece circuit designed to be configured after construction. Using this circuit, bitcoin mining hardware manufacturers can buy the chips they need in large quantities. Before placing these chips in the devices and equipment needed for extraction, they are customized and prepared for the extraction work. Because these chips are tuned for extraction, they perform better than GPUs and CPUs. Single-chip FPGAs have been shown to operate at around 750 Megahashes/sec. Of course, more than one chip can be placed in one box.
Bitcoin Mining with ASIC
We are at this stage now. One-piece ASIC circuits are specifically designed to do just one thing: extract bitcoins at relatively low speeds with relatively low power consumption. Because these chips are made just for this purpose, they are expensive and time consuming to produce, but their speed of extraction is amazing.
Calculate the profitability of bitcoin mining
Calculate the profitability of your project using various profitability methods such as The Genesis Block before purchasing the hardware you want to extract bitcoins. By providing parameters such as device cost, hash rate, power consumption, and current bitcoin price, you can see how long it takes for this project to get you back the money you invested.
Another key factor in calculating the profitability of a project is the difficulty of the network. This indicates the difficulty of resolving transaction issues and will vary depending on the network hash rate. With the advent of ASIC devices on the market, the complexity of the network may also increase, and as the number of people mining bitcoins increases, it may be necessary to add this parameter to the parameters needed to calculate the profitability of bitcoin mining.
After selecting the hardware, you must now perform the following steps to set up Miner:
Download the necessary software
Depending on which device you choose, you will need to download the appropriate software to use that device. Usually when you use GPUs and FPGAs, you need a computer as a host that runs two applications: standard bitcoin client software and bitcoin mining software.
Standard bitcoin client software
This software connects your computer to the Bitcoin customer network, allowing you to interact with other Bitcoin customers, send transactions, and track blocks and extraction problems. Downloading the complete Bitcoin blockchain takes some time. This software effectively sends information from your miner to the Bitcoin network.
Bitcoin mining software
Bitcoin mining software is what instructs the hardware to do the hard work of extracting and resolving blocks and transaction issues. There are different types of software depending on your operating system. Various software are available for Windows, Mac OS X and others. You may also need extraction software for your ASIC miner right now. However, some newer models promise that in the future everything, including the bitcoin address, will be preset, so all you have to do is plug in the miner device.
An intelligent maker has even developed an extraction operating system that runs on a Raspberry Pi that requires a low-cost, low-energy Linux computer the size of a credit card. This operating system can be used in an ASIC miner connected to USB.
Conclusion
Some people prefer to use VPN instead of VPS server in bitcoin extraction method, which we recommend that you do not do this at all, because unlike VPS, your IP connection changes every time and your security is greatly reduced. Gives! Why? Because exchange offices easily notice and block your account and balance. Of course, in some cases, users say they have not encountered such a problem. In any case, the risk is very high and do not stress yourself as long as it is possible to extract bitcoins with a VPS server, and easily work with international exchanges and earn money. In this article, we tried to explain how to mine bitcoins using a VPS server in RDP admin 2016.