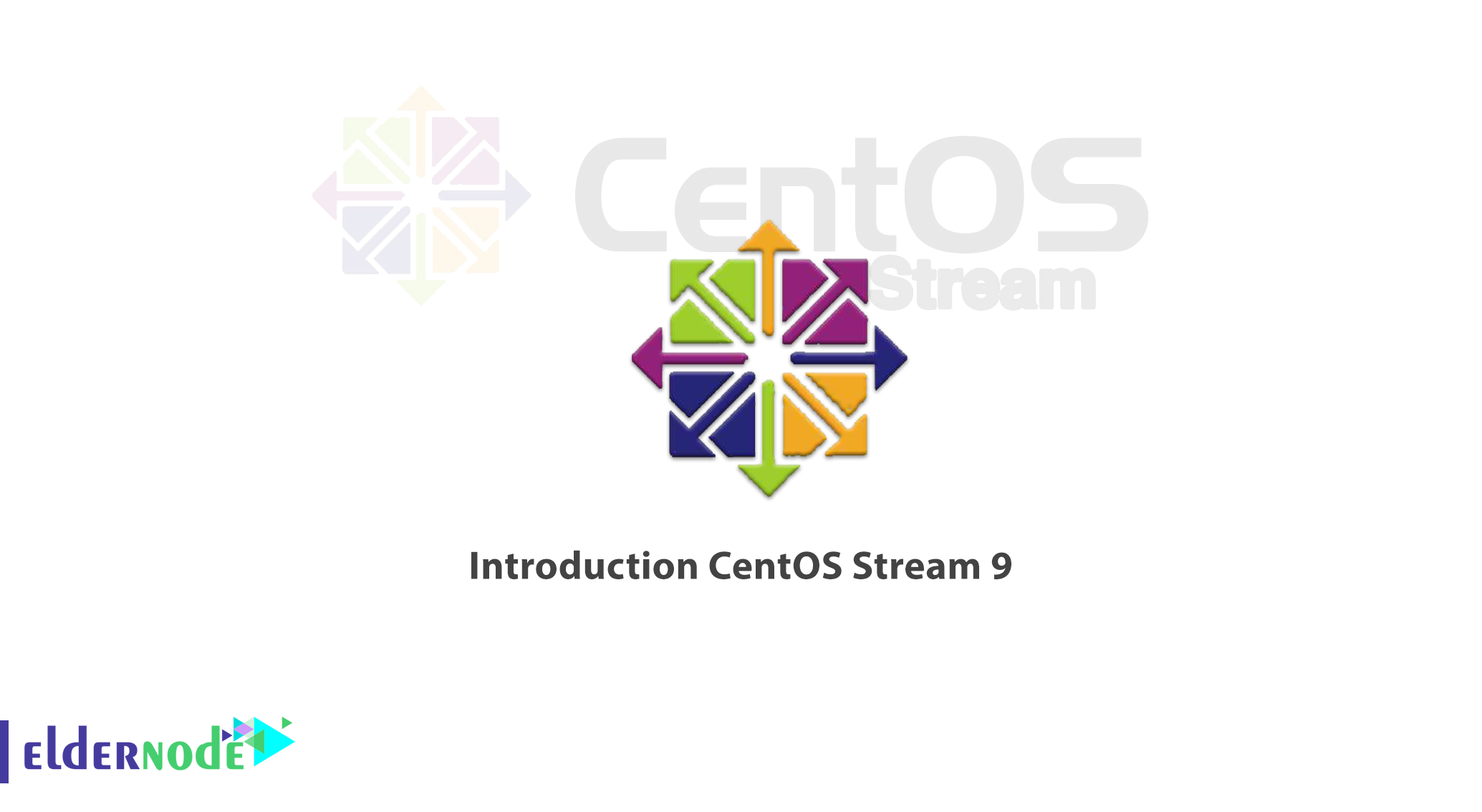 In early 2021, Red Hat announced that CentOS would end in 2021, but CentOS Stream would continue after that date and serve as an upstream branch of Red Hat Enterprise Linux. So CentOS 8 ended in 2021 and shifted its focus to CentOS Stream. CentOS Stream is a constantly updated distribution that allows early access to developing packages for the upcoming version of RHEL. In this article, you will read about the Introduction to CentOS Stream 9. You can see new offers on Eldernode to buy your own CentOS VPS.
What is CentOS Stream?
CentOS Stream is a steady stream of minor bug fixes and improvements based on the original version. In addition, CentOS Stream is based on Fedora Linux and is an effective Red Hat Enterprise Linux upstream. In fact, this approach provides distribution sharing and a way to directly influence the appearance of the RHEL.

CentOS Stream 9 Features
CentOS Stream 9 is a kind of counterpoint to CentOS. In the past, upgrades of CentOS were slow and CentOS has always been strangely stable. Conversely, CentOS Stream is always changing. You can install the latest versions of your favorite software on CentOS Stream.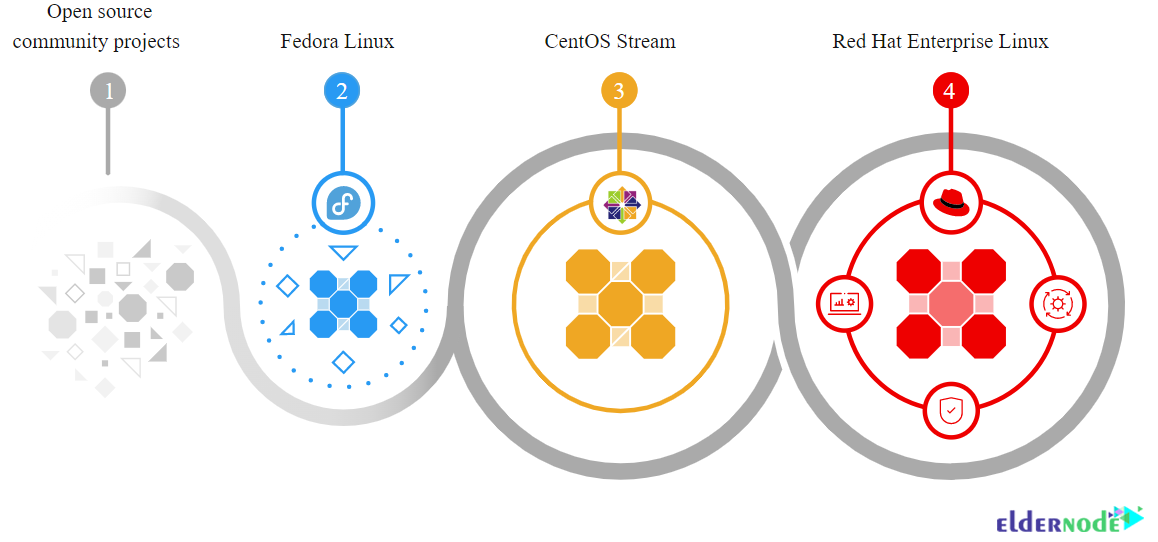 CentOS is based on Fedora 34 and includes several new applications:
–> Kernel 5.14
–> GCC 11.2
–> Python 3.9
–> Perl 5.32
–> Ruby 3.0
–> OpenSSL 3.0.0
–> OpenSSH 8.6p1
–> GNOME 40
–> default cgroups v2
There are also general changes to the servers. Among the new software you will receive:
–> PHP 8.0
–> Node.js 16
–> Apache httpd  2.4
–> MariaDB 10.5
–> MySQL 8.0
–> PostgreSQL 13
–> Nginx 1.20
How to Get CentOS Stream 9
To get started with CentOS Stream 9, go to the download page and spin up a VM. There are also options for running CentOS Stream 9 in a container or on your cloud provider:
# Start with Podman
podman run -it --rm quay.io/centos/centos:stream9 bash
# Start with Docker
docker run -it quay.io/centos/centos:stream9 bash
By running uname -r, you will see that the newly installed version of CentOS 9 Stream is running kernel 5.14.0-34.el9.x86_64. If you want to manage your installation through the Cockpit Web interface, you must enable it with the following command:
sudo systemctl enable --now cockpit.socket
Once activated, set a browser to https://SERVER:9090 (with the IP address of your CentOS Stream 9 server) and log in with the root user information.
As you enter the Cockpit, you will see the Podman support is already enabled, so you can start managing your containers with this prominent graphical user interface: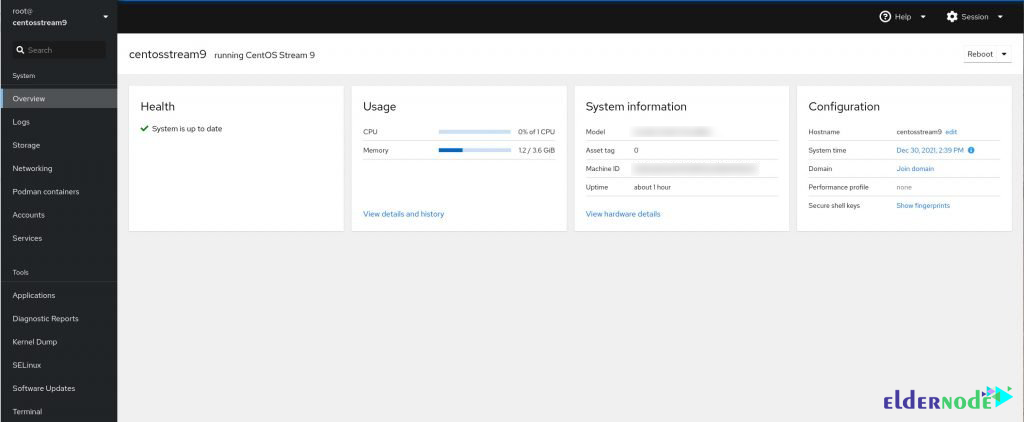 When installing, make sure everything is up to date through the Cockpit: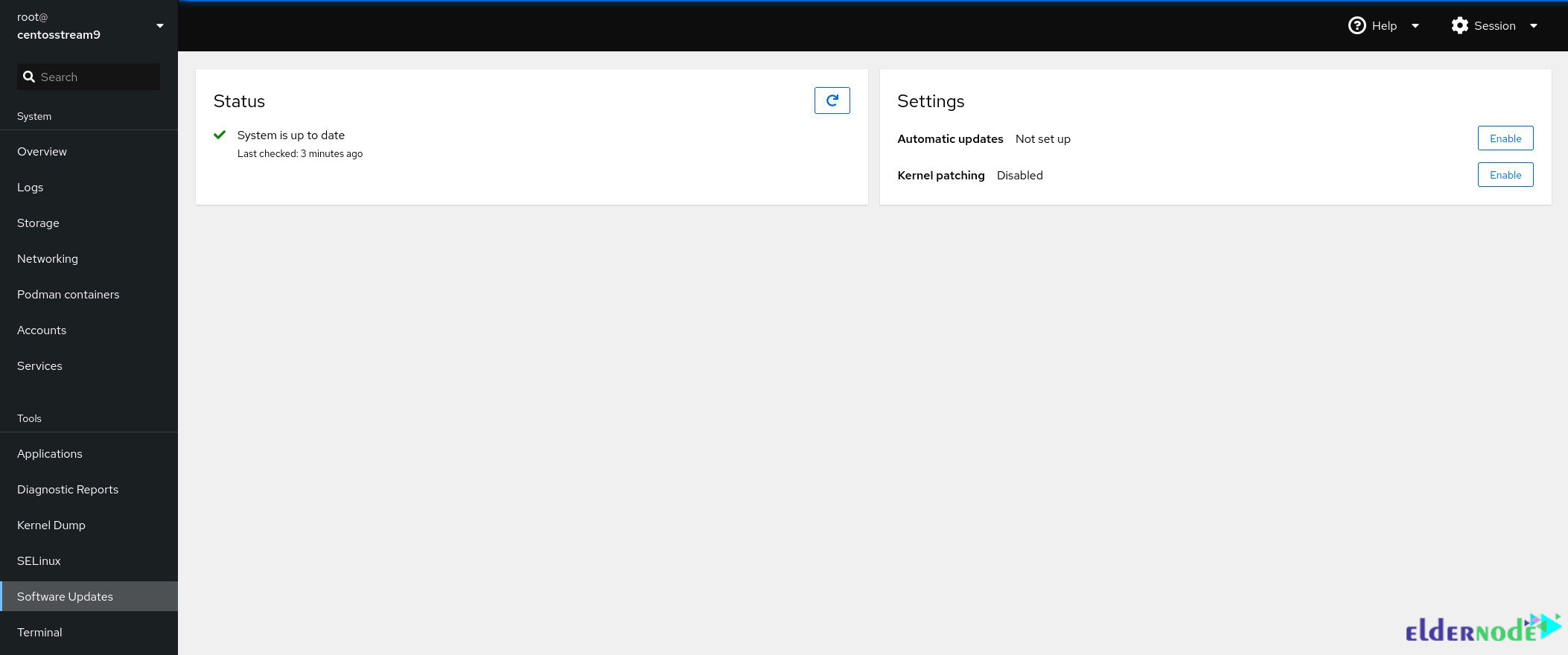 Conclusion
CentOS Stream was introduced in 2019 and is actually a Rolling Release. In the definition of Release Rolling, it can be said that it is a Linux development that is constantly updated in all sections. In this article, you get acquainted with CentOS Stream 9 and saw that the stream version is almost counterpoint of CentOS.