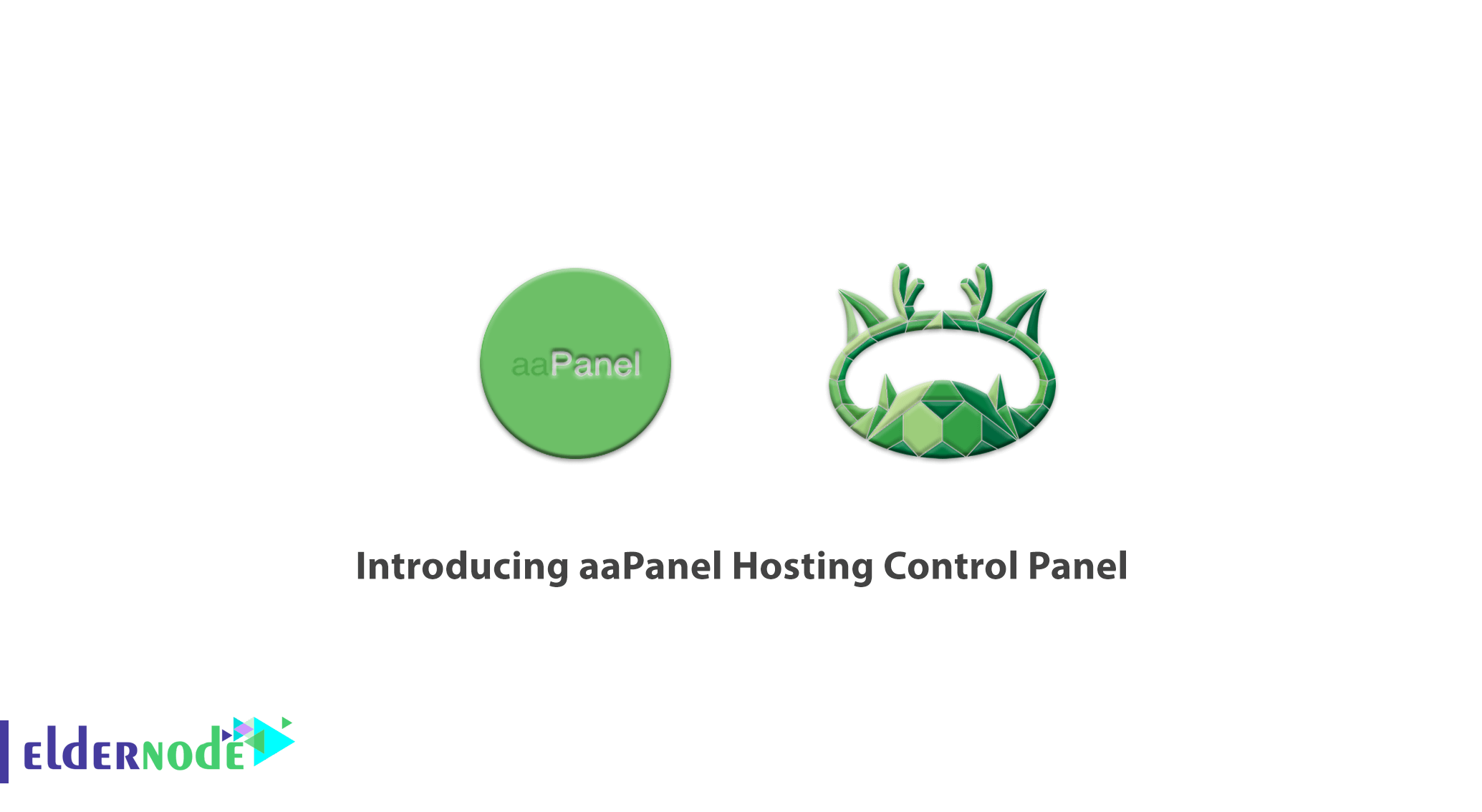 A professional administrator uses management tools to increase his system's efficiency. This method even is useful for new users. aaPanel compensates for poor knowledge of managing since the founding research and development team of BaoTa provides software to ordinary users and people who do not know much about technology. aaPanel is a free hosting control panel with a lot of features you need. So, join us with this article to learn about Introducing aaPanel Hosting Control Panel. It is not difficult to install and use this tool at all, just choose your VPS Hosting plan and continue reading to complete the required steps of managing your own Host.
All about aaPanel Hosting Control Panel
aaPanel is an open-source and free hosting control panel. While writing this article, the latest official version is 6.8.6. Recently, you have read about Cpanel and Directadmin. In the following, you will learn about many similar features of aaPanle with them and a few more. If you are preparing your Linux VPS, reading this guide should be a priority to you. This powerful control panel would manage the webserver through a web-based Graphical User Interface. Not just a claim, you can really install it with one-click on all Linux distributions such as Debian, Ubuntu, Fedora, Deepin, and CentOS (CentOS is recommended) and save your time to progress your projects well to find yourself one of its fans as a developer.
aaPanel Features
It should be amazing when you would be able to manage the Website, Database, FTP with visual file manager, visual software manager, visual CPU, memory, flow monitoring chart, schedule tasks, and Docker. You can install any scripts and CMS with just a simple Wizard and also there is no need to SSH, you can use the Terminal environment. aaPanle uses APIs to control developers and offers deployable web environments and supports the below ones:
1- Nginx & Apache
Note: Please consider that you must provide a clean server and no server environment such as Apache and Nginx should be installed.
2- MySQL, MariaDB & MongoDB
3- PHP
4- Redis & Memcached
5- Openlitspeed
6- Filemanager
7- Cronjob
8- CSF – Firewalled, iptables
You are recommended to use a perfect VPS to helps you install them quickly, otherwise, it may be a little time-consuming. If you are looking for free Litespeed, aaPanle is a good idea for you to manage your hosting because it has created a beautiful and efficient panel for Open Litespeed. So, It is not necessary to be an expert about Open Litespeed configuration. aaPanel asks you to forget your command-line and start using all you need just by one-click to deploy and manage your hosting. Let's see how is its environment and get more familiar with what you would see while using this.
While login in, you will be prompted to choose LAMP or LNMP. To explain more, LAMP includes Apache, MySQL, PHP, Pure-Ftpd, and phpMyAdmin. Also, LNMP will install Nginx, MySQL, PHP, Pure-Ftpd, and PHPMyAdmin.
HomePage: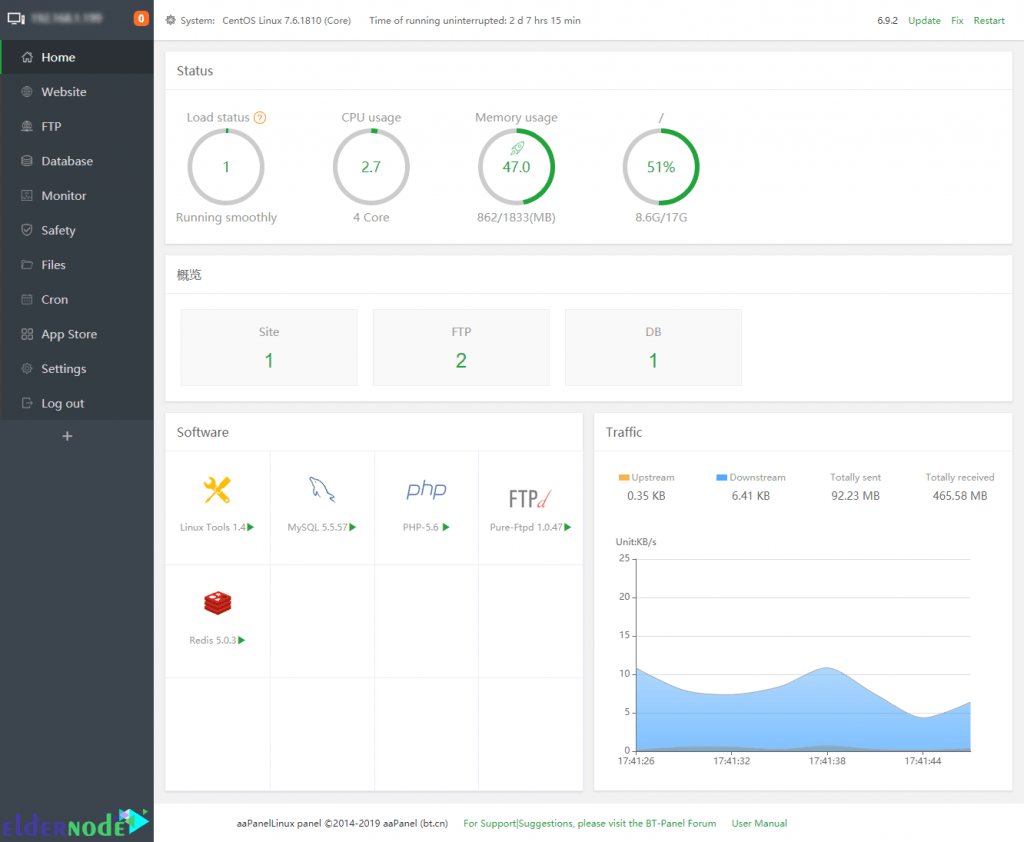 Website Manager: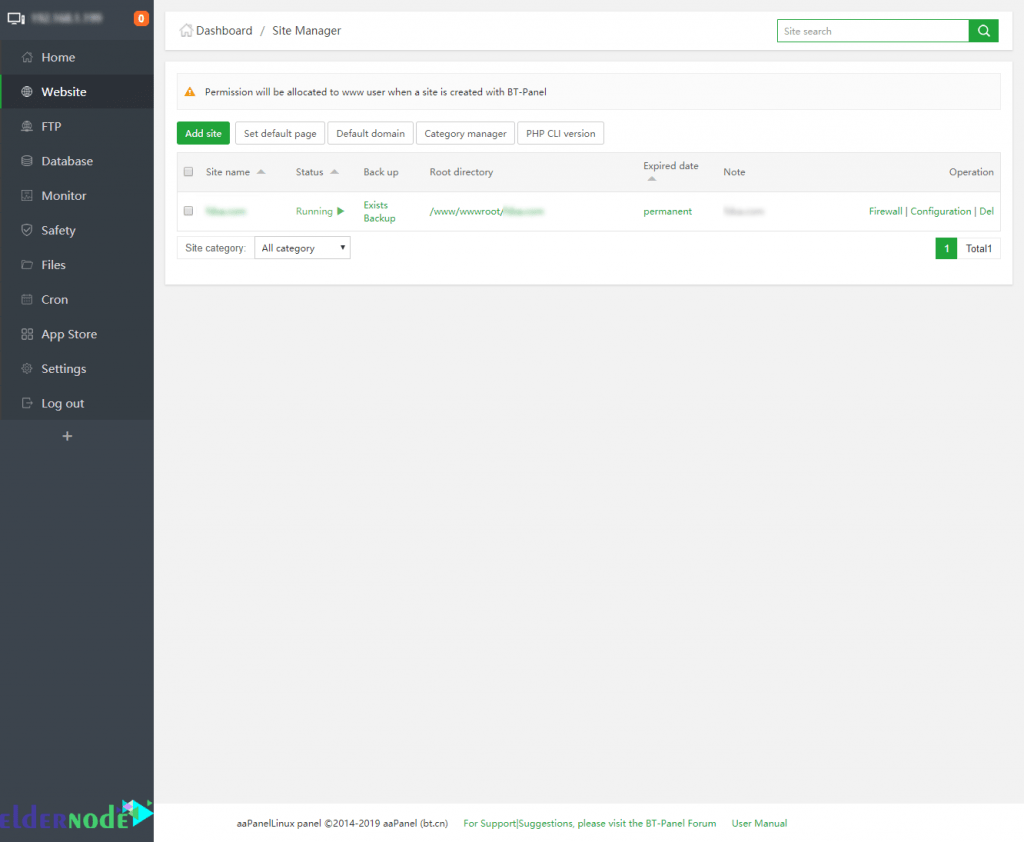 FTP Manager: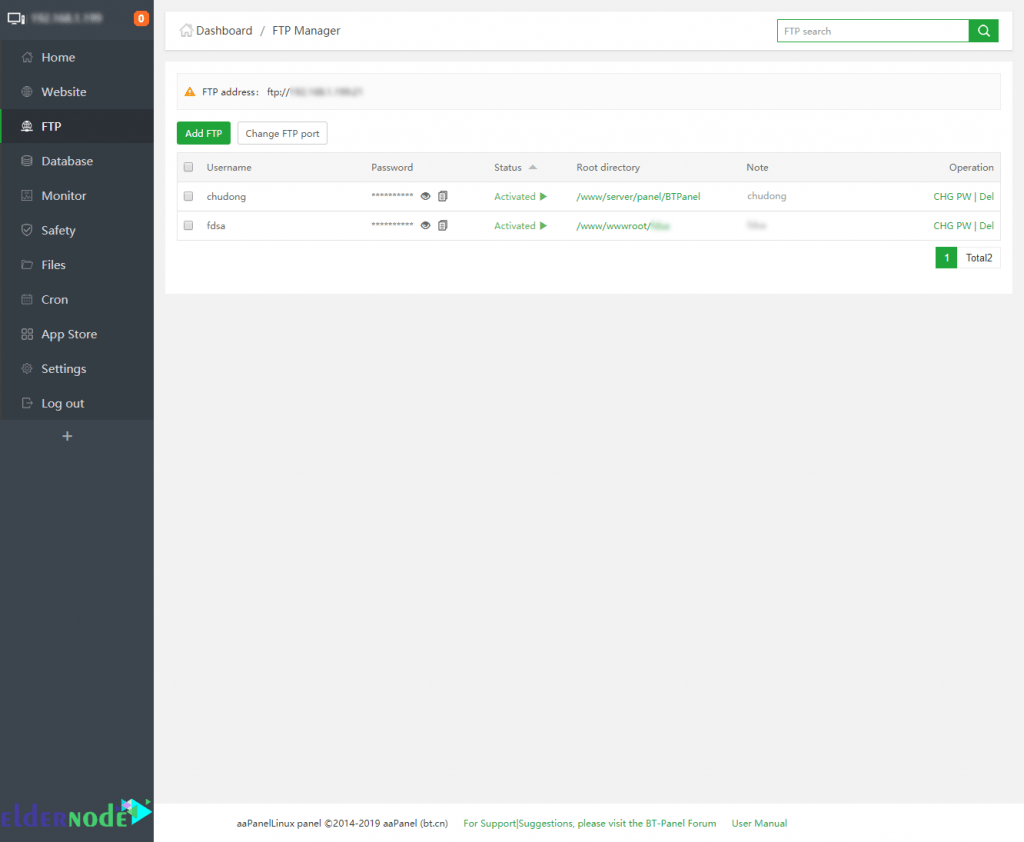 Database Manager: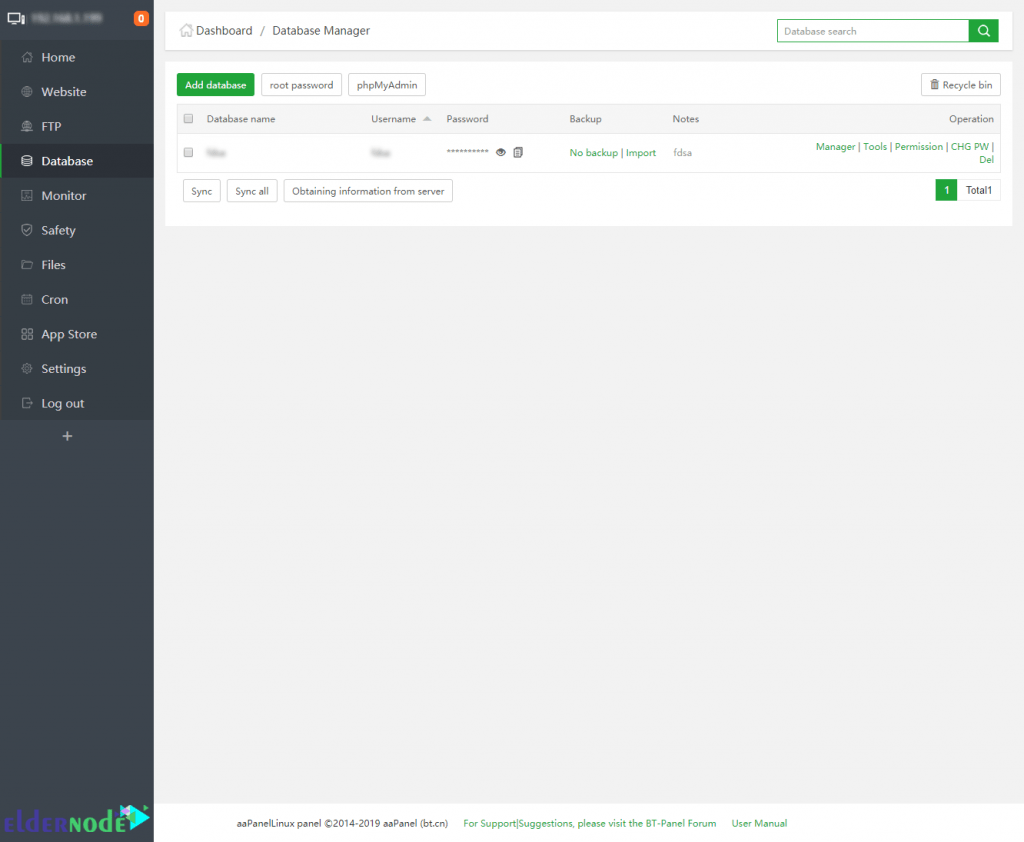 File Manager: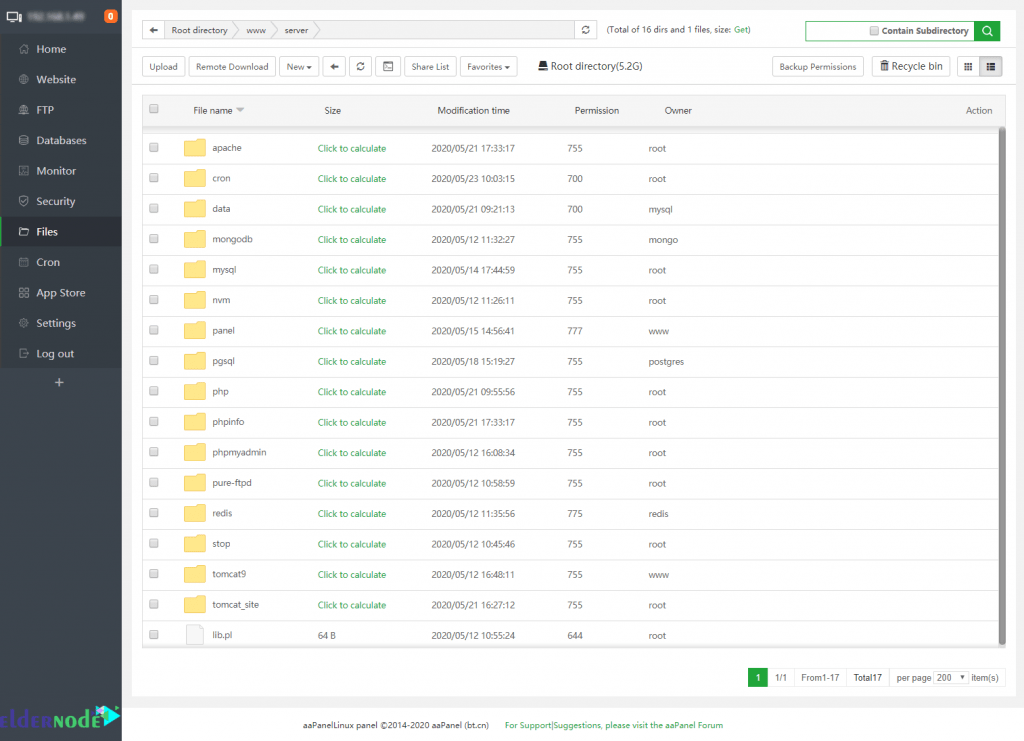 Cron Manager: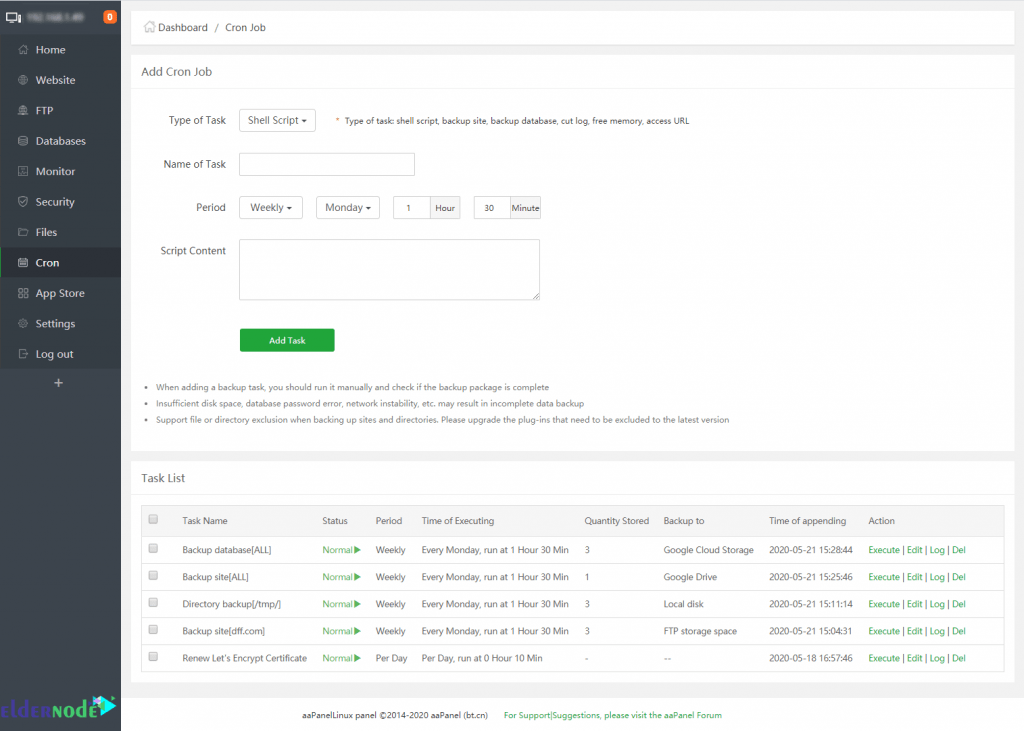 Monitory:
monitoring capability is always important and required. You can monitor your server resource occupancy to help you observe its load capacity in real-time.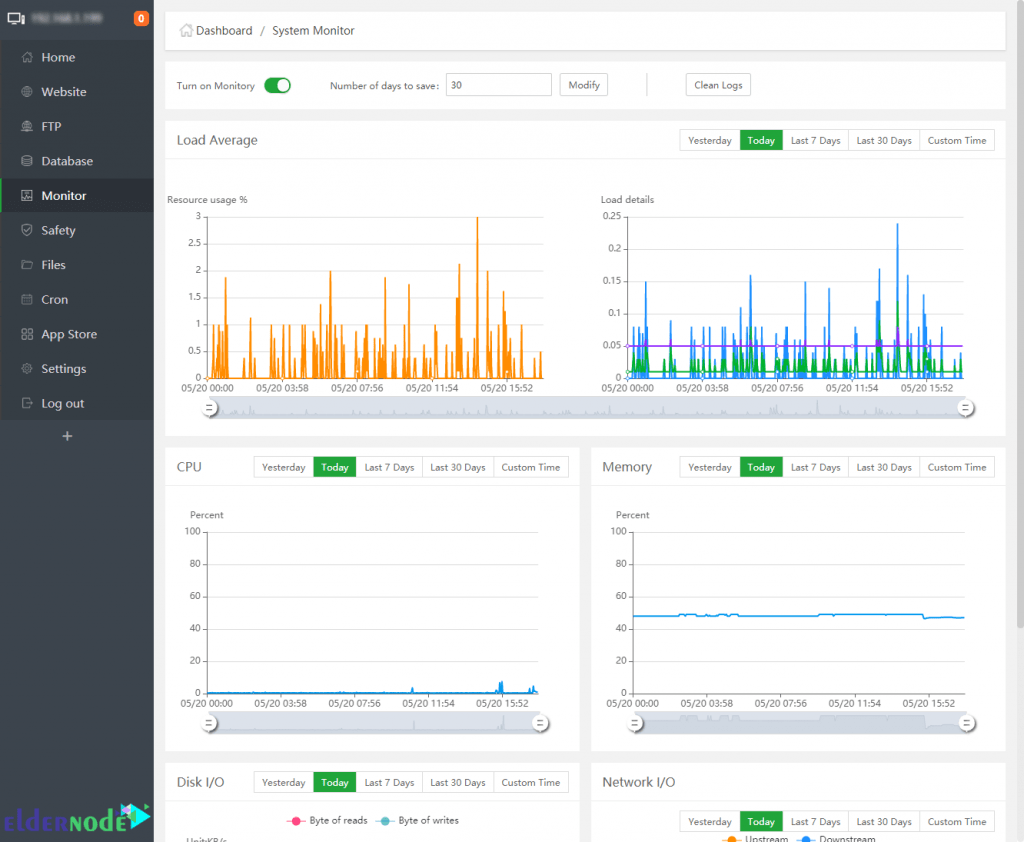 Security:
The security extension is free in aaPanle. You can use it to have a free anti-spam gateway, Nginx WAF, SSH login reminder, and system firewall security.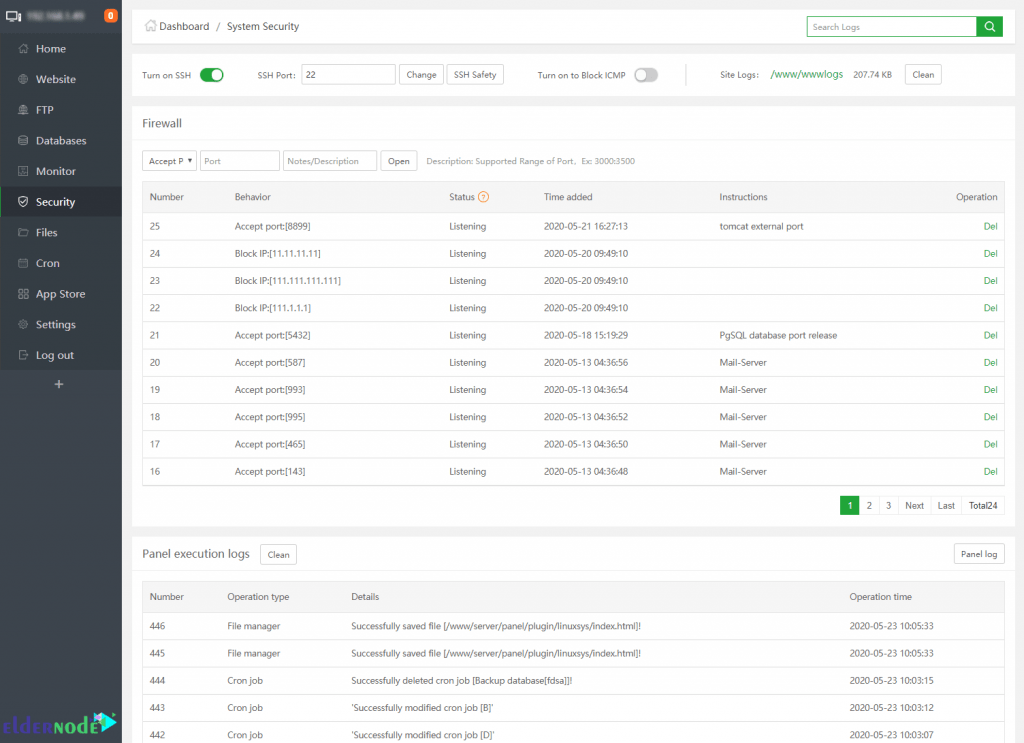 Software:
You will install only your required extensions to prevent your server to be bloated. aaPanle could provide this situation for you because of modular development. You do not need to use the command-line to install major apps such as Mail server, Java, Google Drive, Python, and more, so, just do one click.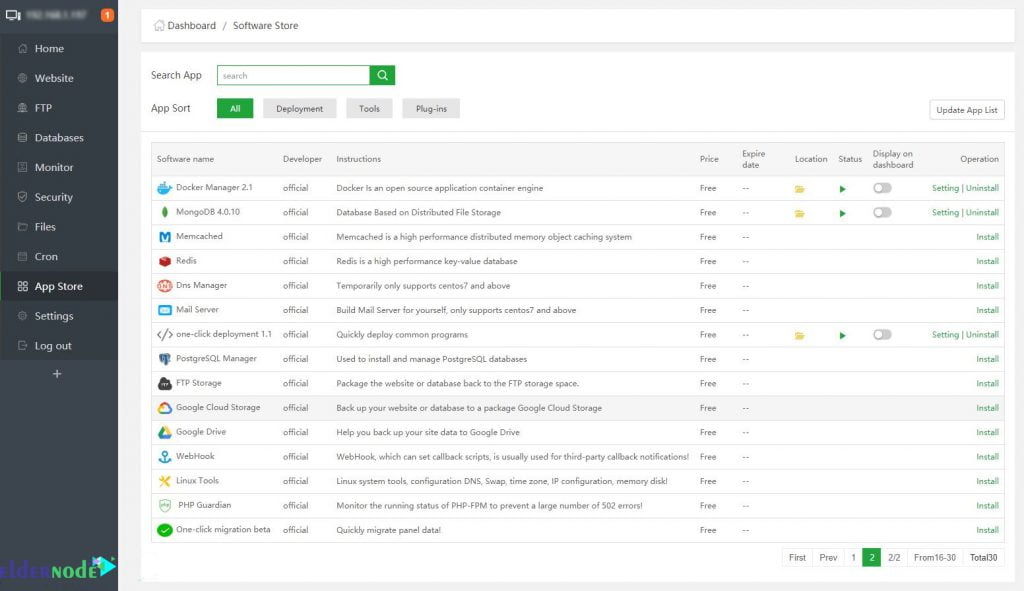 Setting:
The very useful and practical part of tools. This section allows you to enable SSL support, two-factor authentication via Google authentication, Listen IPv6, API, changing of control panel username and password.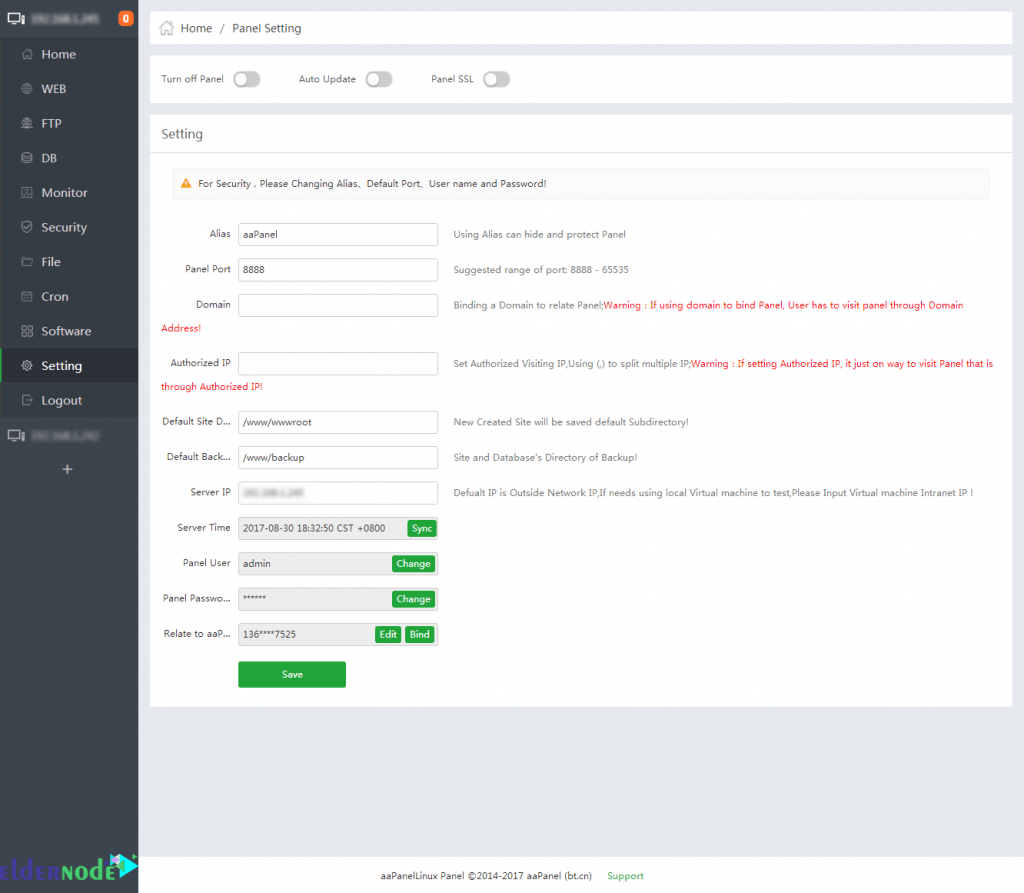 That's that! Start managing your server and enjoy this free and popular hosting control panel. Watch to have more than 512M memory and more than 100M free hard disk space.
Conclusion
In this article, you learned about Introducing aaPanel ing Control Panel. You can use this simple hosting control panel on CentOS, Debian, and Ubuntu. If you need to use one-click applications, CentOS is a better choice to use DNS manager. However, you will need just 2 minutes (Except installing LAMP) anytime you decide to install aaPanel.