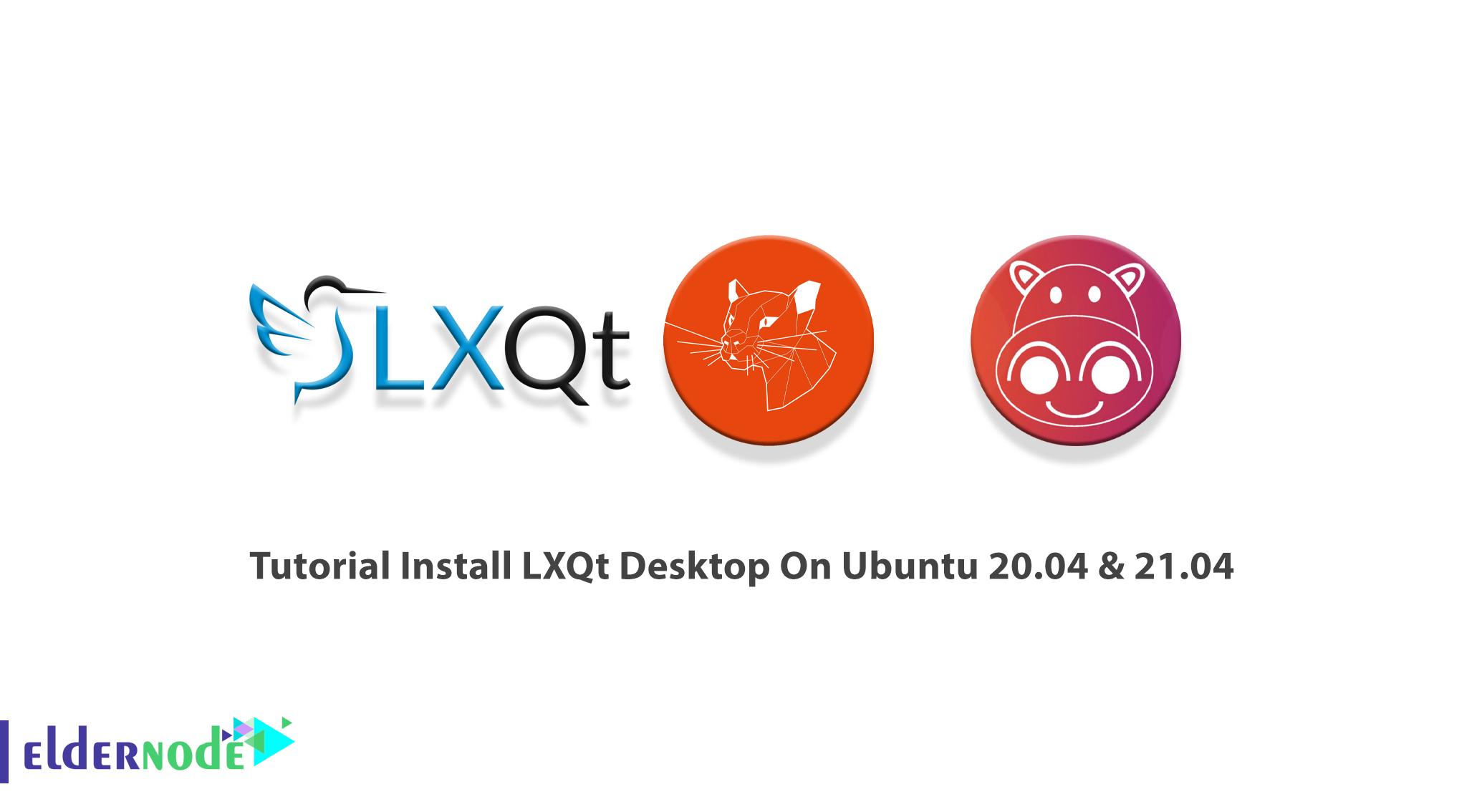 LXQT is a free, open-source, lightweight, and user-friendly desktop environment. The modular and fast LXQT is the successor of the LXDE desktop environment. Lubuntu and a few other Linux distribution have default LXQT desktop environments. It is low resource utilization, elegant and clean user interfaces. Linux servers do not come with a desktop environment installed by default. So, join us with this article to review the Tutorial Install LXQt Desktop On Ubuntu 20.04 & 21.04. Various interesting packages are available on Eldernode, choose your desired one and purchase your own Ubuntu VPS to continue this guide.
How To Install LXQt Desktop On Ubuntu 20.04 & 21.04
LXQT is the high level of customization to meet desktop usability needs. It is also based on QT rather than GTK+ and the spiritual successor to LXDE. Most Linux-based operating systems choose a desktop environment to use by default. There's a variant of Ubuntu, the most popular version of desktop Linux, called Lubuntu that provides LXQt. If you value simplicity, speed, and an intuitive interface, LXQt is what you need.
LXQt Desktop Features
The latest version of the LXQt desktop environment is 0.17.0 which has come with several improvements. Let's review some of its features and then the features of this new release:
1- pcmanfm-qt file manager, a Qt port for PCManFM and libfm.
2- lxterminal, a terminal emulator.
3- lxsession session manager.
4- lxqt-runner, a quick application launcher.
5- Ships in with an integrated energy-saving component.
6- Supports several international languages.
7- Supports several keyboard shortcuts together with many other minor features.
And some of the new version features are:
1- Packages built against Qt 5.11.
2- Enhanced libfm-qt file manager.
3- qps and screengrab now under the LXQt umbrella.
4- Menu-related memory leak fixes.
5- Improved LXQtCompilerSettings.
6- New lxqt-themes component.
7- Improved ending session for shutdown/reboot and lots more.
8- Moderate updates.
Note: Lubuntu 21.04 will not feature LXQt 0.17 due to schedule conflicts. Therefore, you get the LXQt 0.17 in those distributions later this year.
Prerequisites to Install LXQt Desktop on Ubuntu
To let this tutorial work better, please consider the below Prerequisites:
_ A non-root user with Sudo privileges. To set up, follow our Initial server setup on Ubuntu 21.04.
_ At least 2GB RAM
LXQt Desktop Installation On Ubuntu 20.04 & 21.04
Let's go through the steps of this guide to review the installation of this easy-to-use desktop environment.
Step 1:
The latest LXQt version is not available from the default Ubuntu repository. So, use the commands below to start the installation:
sudo apt-get update
sudo apt install lxqt sddm
Step 2:
For using GUI components like the taskbar, login manager, screensaver, icons, etc. you need to install Openbox. To install LXQT and Openbox package, run:
sudo apt-get install lxqt openbox -y
Step 3:
Once LXQt is installed, reboot your Ubuntu system or log out of your current session:
sudo reboot
Step 4:
Then, choose LXQt desktop and enter your strong password at the login interface: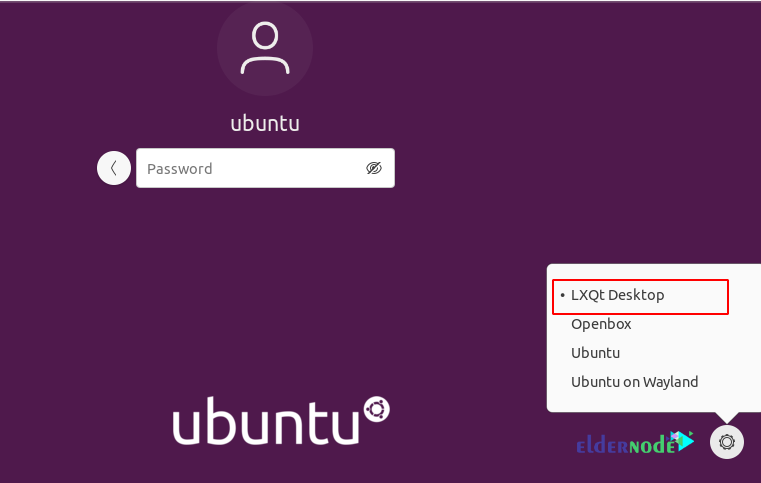 Step 5:
When you switch to LXQt for the first time it will ask you to select a window manager from a list. You can choose any of them and click on OK.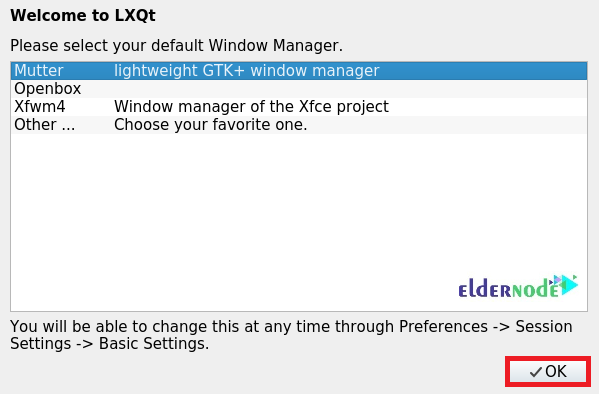 Step 6
If you pass the above steps successfully, your LXQT environment is ready now: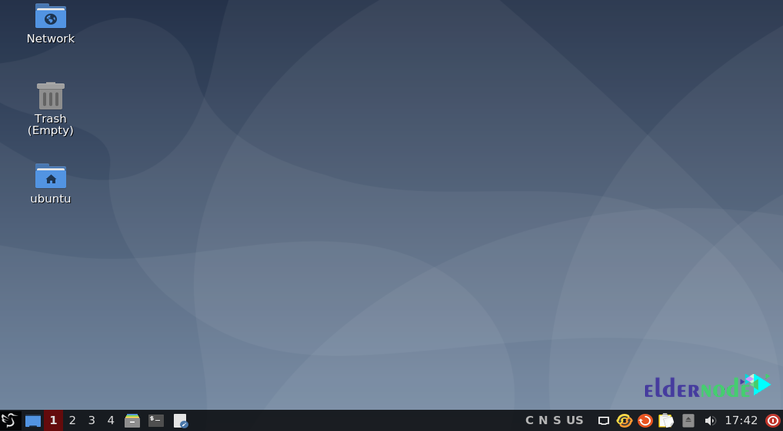 Step 7:
Also to see the currently installed version, click on Launch Menu and select About LXQT and the select Technical Info tab.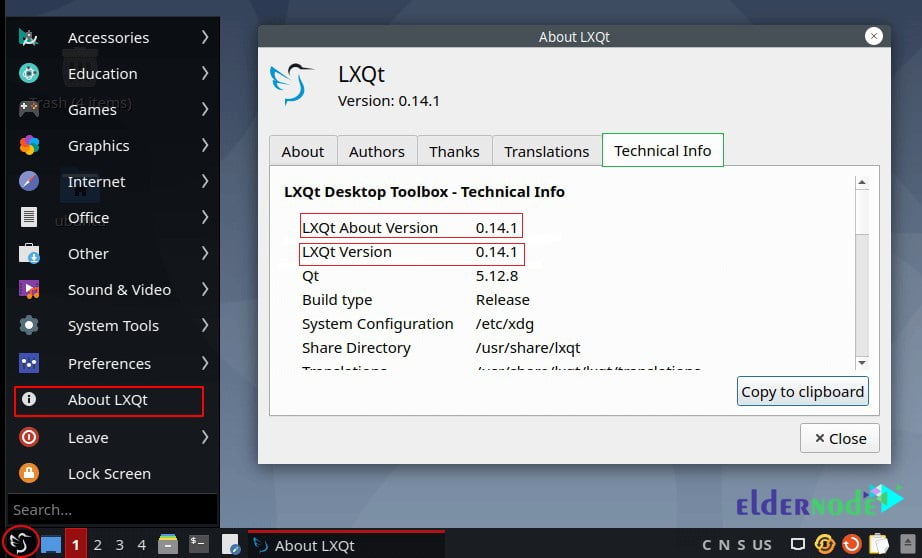 How To Uninstall LXQt Desktop On Ubuntu 20.04 & 21.04
Anytime you decided to remove the LXQt desktop from your system, use the command below to do this:
sudo apt autoremove
sudo apt purge lxqt sddm
Conclusion
In this article, you learned How to Install LXQt Desktop On Ubuntu 20.04 & 21.04. In any other Linux-based OS, you will likely have to install LXQt yourself. LXQt provides moderate improvements across modules and their components. It also works fine with less powerful machines. However, if you work with any other desktop environment, let your friends know about it on Community.