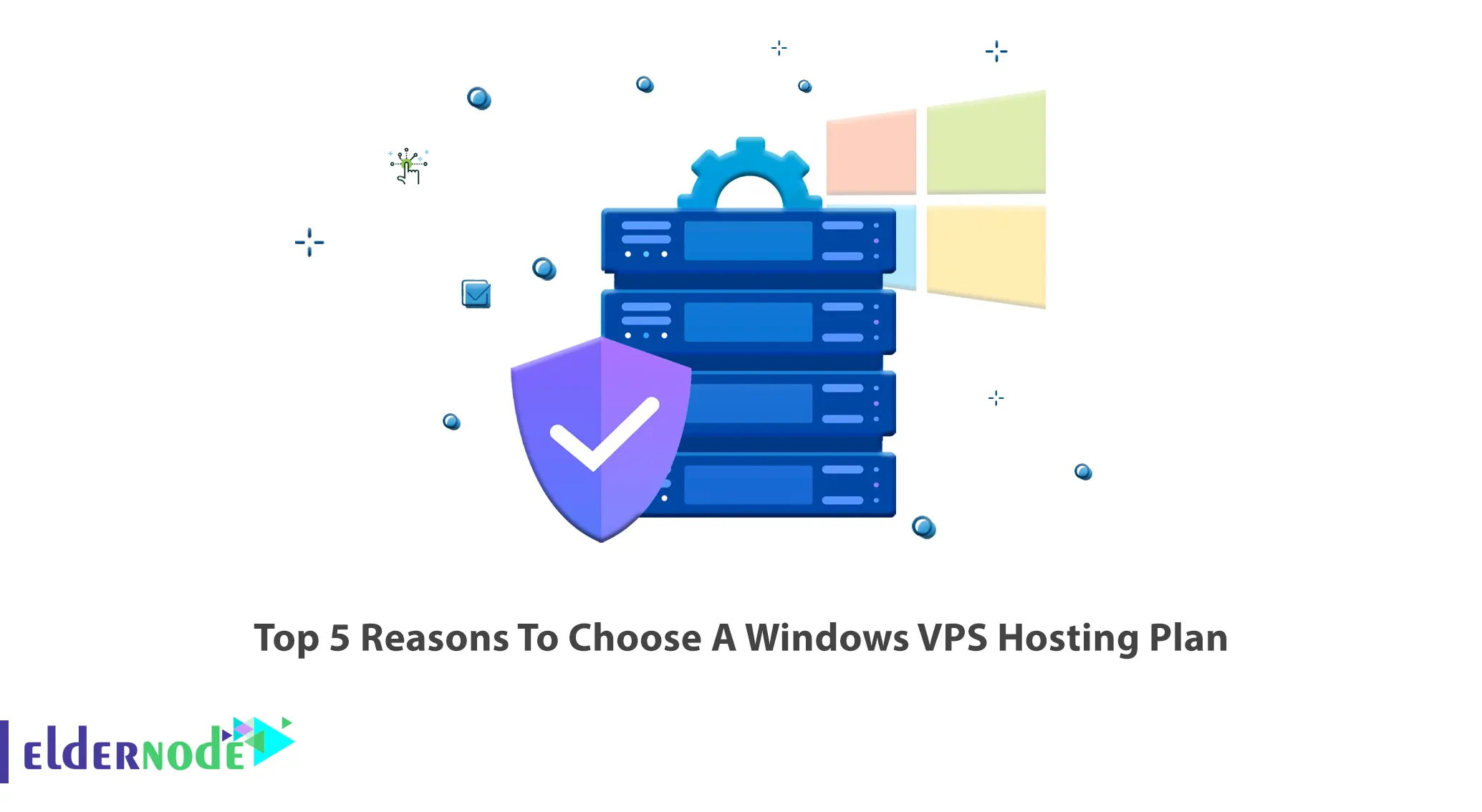 VPS hosting stands for Virtual Private Server and uses virtualization technology to divide a powerful server into multiple virtual servers. Each of these VPS servers has its own CPU, RAM and Storage. VPS offers the flexibility to configure your environment depending on your business needs. VPS hosting can be of two types depending on the operating system used by the server that is Linux VPS Hosting and Windows VPS Hosting. If you find it difficult to choose a reliable and cheap Windows VPS Hosting, you can take help from this tutorial. This article will introduce you to the Top 5 Reasons To Choose A Windows VPS Hosting Plan. If you intend to buy your own Windows VPS server, check out the packages offered on the Eldernode website.
Introducing Reasons To Choose A Windows VPS Hosting Plan
Windows VPS hosting is an operating system that uses a Windows interface and Windows server management. You can install your own custom software on a Windows VPS server and use it for your business needs. If you have a business that requires you to be online 24 hours a day or install your own software, a Windows VPS server is a good choice for you because it does not have a pre-installed program. It allows you to use Windows VPS in any field of the website.
Windows VPS Hosting Features
Let's list the key features of Windows VPS Hosting:
– Cloud-Hosting
– Being affordable
– High-performance
– Ensuring the security of your website
– Providing a high level of access to the server
In the continuation of this article from the Windows training series, we will discuss reasons to choose Windows VPS Hosting.
5 Reasons To Choose A Windows VPS Hosting in 2022
Windows VPS hosting is an affordable way to run multiple sites on a single server. It's also easy to set up and manage. In this section, we will discuss reasons that will help you to choose your Windows VPS Hosting Plan.
1- Faster Servers with Hard Drive (SSD or NVMe)
NVMe hard drives are a new type of architecture in hard disks and computer hardware that create a very high speed for the system by being placed in PCI Express ports. The speeds offered in these hard drives are much higher than others and the technology used in these hard drives is also very up-to-date and is considered a successful standard in the computer world. The high power of the NVMe makes the speed of reading and writing information on the hard disk extremely high.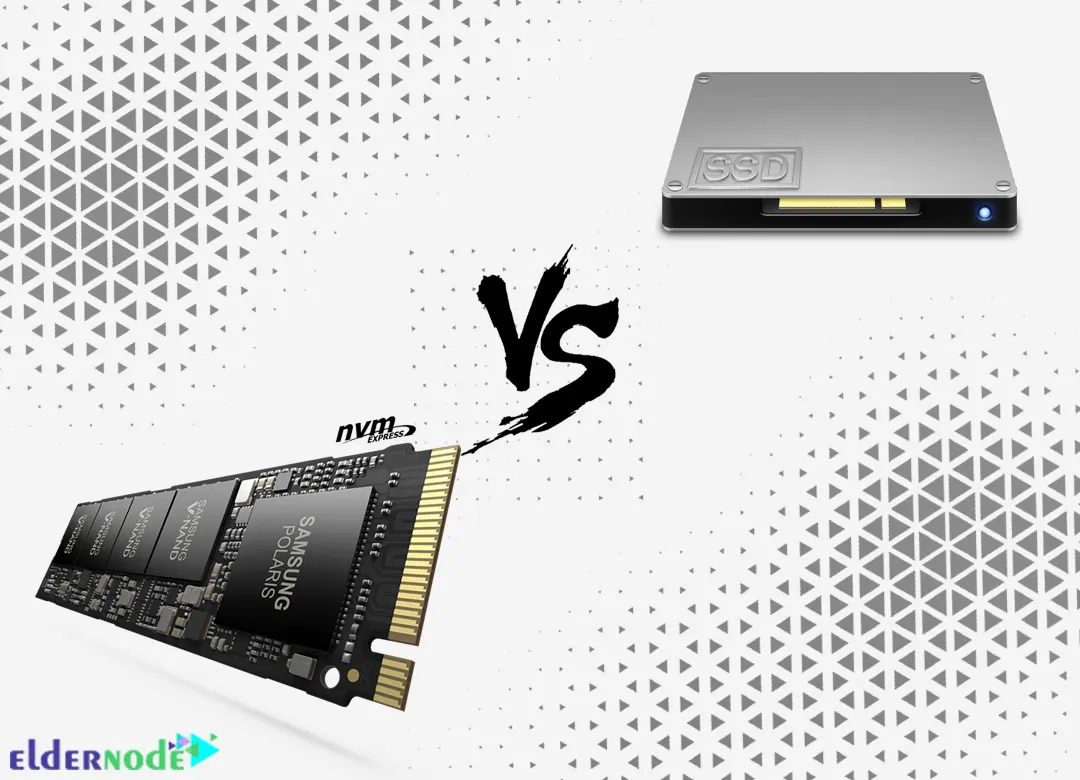 SSD hard drive is the updated technology of the old HDD hard drives. In fact, SSD hard drives are considered a type of solid hard disk that uses USB flash technology. These hard drives have much lower energy consumption and are more resistant to spilling and power fluctuations. It performs read and write operations using a controller and this controller is the main controller of the SSD hard drive. SSD doesn't need to be defragmented and the structure of these hard drives cannot be slowed down at all.
2- Location
When choosing the Windows VPS Hosting location, the first thing you should pay attention to is the proximity of the server location to your country. The smaller the distance between your country and the country where the server is located, the faster the packets will be transmitted through the Internet, the delay will be reduced and the quality of the connection will be better.
Another point you should pay attention to when choosing a location is which country your target users are from. To setup a local server that works only in one country, you need to get the server from the same country. In this case, the site will load faster for the intended users. But in order to launch a website that operates internationally, you need to get the server from a location that has the best hardware and the least failure.
3- Windows VPS Operating Systems
In choosing Windows VPS Operating System, you can use Windows Server 2012, Windows Server 2016, Windows Server 2019, and Windows 10. The sixth release of the Windows Server operating system is Windows Server 2012 R2. This version of Windows Server is based on Windows 8.1.
Windows Server 2016 is the seventh release of the Windows Server as part of the Windows NT family of operating systems. This operating system is the successor to Windows Server 2012 R2. It has various internal services, high security and the ability to run heavy software to provide better services.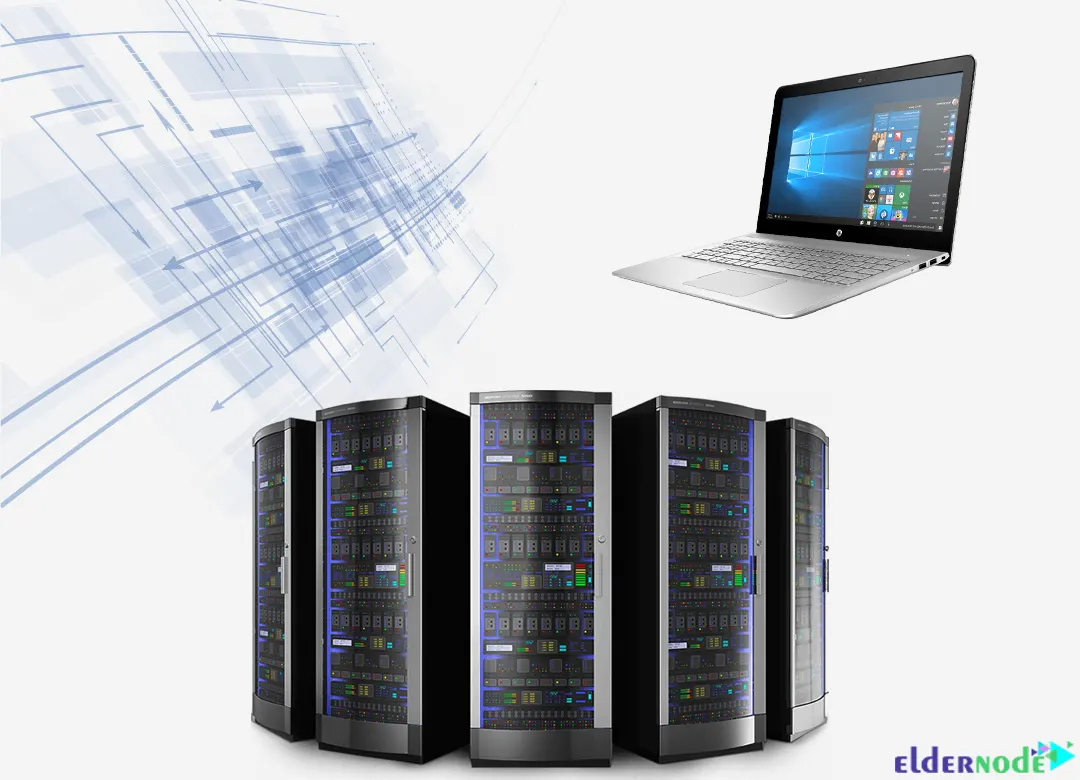 The eighth version of the Windows Server operating system is Windows Server 2019. This version of the Windows server succeeded Windows Server 2016 and is faster, more secure, more complete and of better quality than previous generations. It is hosting different Windows software and some additional services in it have been replaced with new services.
Windows 10 is a series of operating systems that is the successor to Windows 8.1. The smooth running of the software, the optimal performance of Windows 10, and the fast execution of graphical or analytical software, and its performance are positive points that can be mentioned.
4- More Space For Multiple Websites
One of the biggest advantages of choosing a Windows VPS hosting service is that you will be able to use more space than with shared web hosting services. This means that you won't need to worry about running out of disk space as you add more sites to your account.
A- CPU
CPU stands for Central Processing Unit and is one of the essential components of every digital device. It oversees all queued processes and performs them one by one and in the fastest possible manner. Each core can handle one process at a time.  A multi-core processor can process multiple computational instructions in parallel. The number of processor cores you will need in the server is directly related to the types of operations you intend to run on the server. Some operations run well with 2 cores, while some heavier processing requires 4 CPU cores. The number of cores makes the programs work more widely and better. For example, Email servers can use 4-8 cores or even more for their performance.
B- BandWidth
Estimating the required bandwidth of the website is one of the most important things when buying VPS. Bandwidth is a quantitative measure of the total number of bits transferring to and from your VPS. Every visitor who enters your website will download all the components of the website pages. These components include images, CSS and HTML codes, and JavaScript files. All these data transfers between the server and the user include data transfer or bandwidth. If you get the Windows VPS unlimited bandwidth, you can access remotely the server activities at any time from any location.
5- Better Security with 24/7 Support
Because your data is stored on its own partition, you won't need to worry about hackers gaining access to your website's database.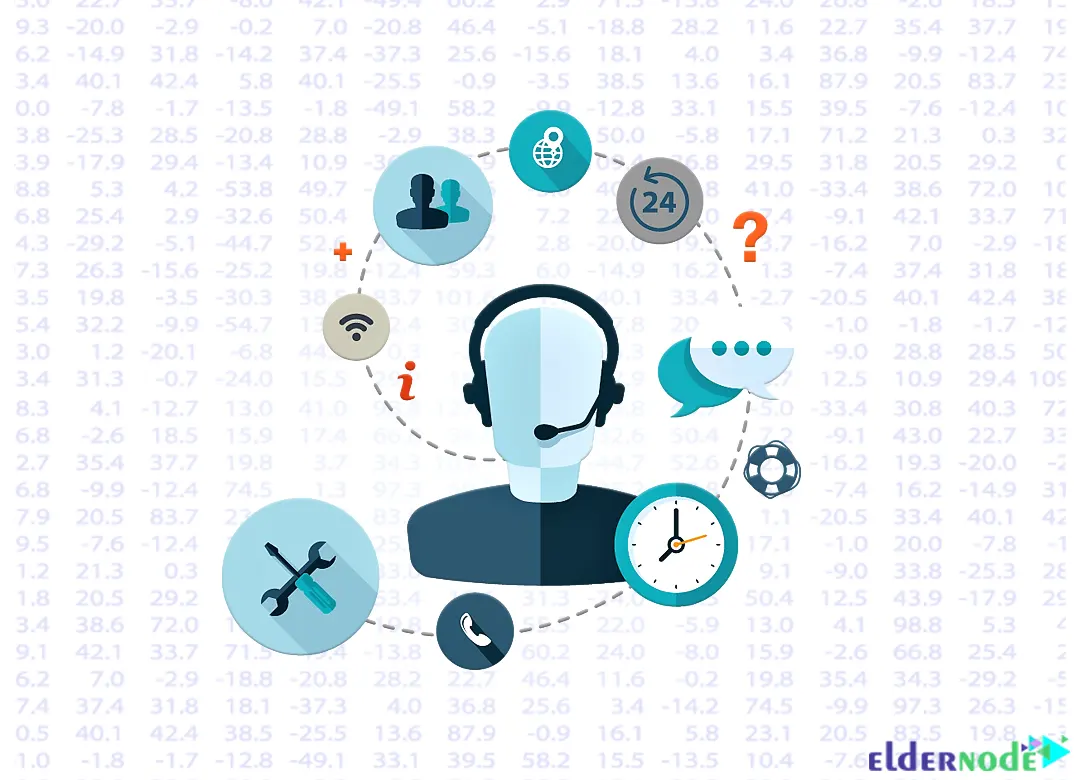 Also, If you're looking for a reliable web hosting provider, then you should consider choosing a Windows VPS hosting plan. With our support team available 24/7, you'll never have to worry about technical issues with your site.
Conclusion
Windows VPS server comes with enhanced and boosted services such as high RAM, ample storage space, broad bandwidth and etc. In this article, we explained the top 5 reasons to choose a Windows VPS Hosting Plan. If you have any questions or problems, you can contact us in the Comments section. I hope you enjoyed this article and it was useful for you.