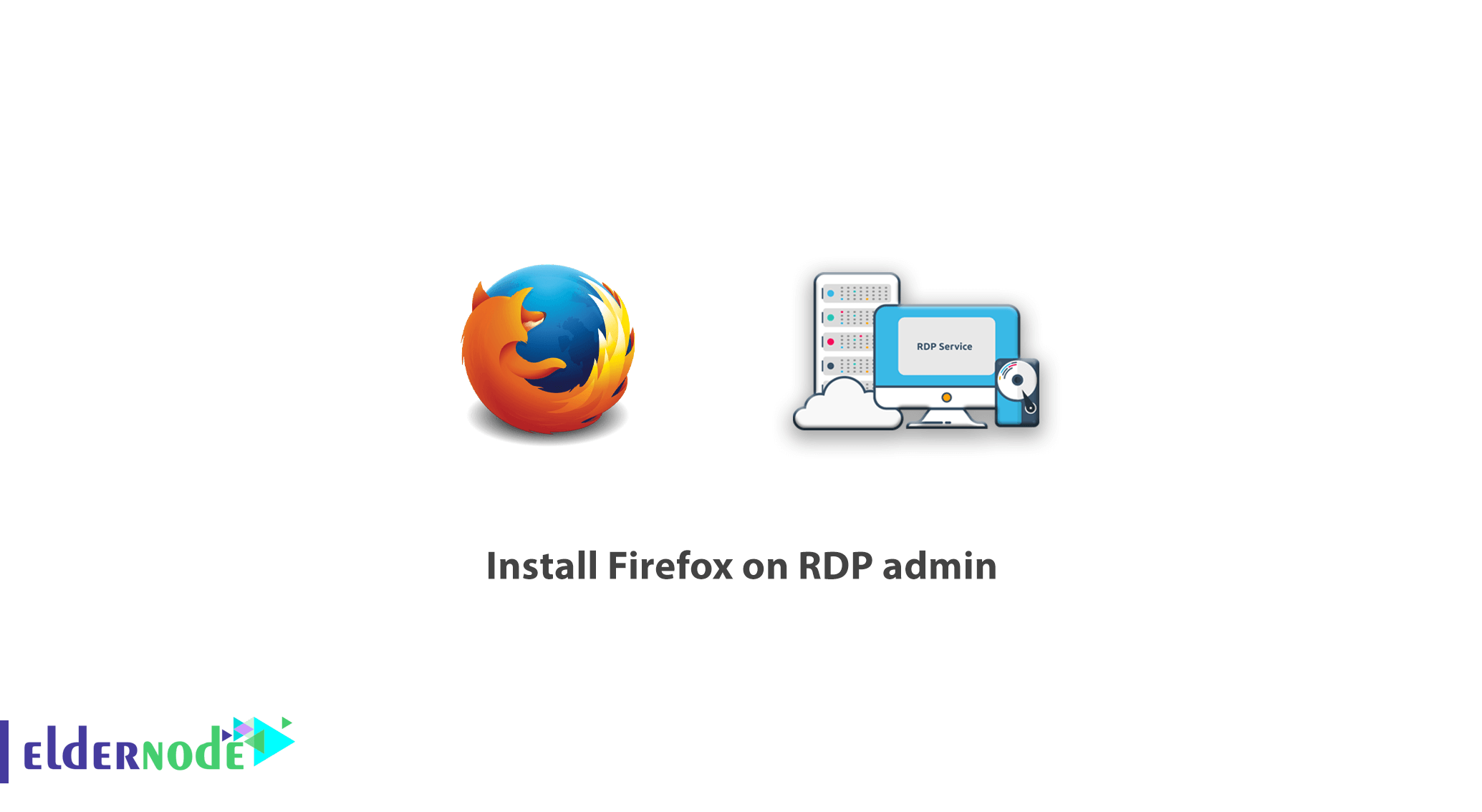 Firefox browser is a product of Mozilla, which is provided as open source. This browser can be named as one of the most popular browsers in the world. This browser was widely used by Linux users at first, but after a while, with the emergence of security problems in Internet Explorer, Windows users also used this browser until it became one of the most popular browsers. In this article, we will try to teach you how to install Firefox on RDP admin. You can also view and buy Admin RDP Server packages in Eldernode if needed.
The main programming languages ​​of this browser are usually C ++, JavaScript, CSS, XBL and XUL. It also supports 75 world languages ​​and supports Windows, Mac and Linux operating systems. The main reason for choosing this browser by users is due to high search speed, high security and many plugins that have been made for it.
Tutorial Install Firefox on RDP admin
Unlike Internet Explorer or Safari, Firefox is not installed on your operating system. To use Firefox, you must first download and install it on your computer. This process is very simple and should not take more than a few minutes. Here's how to install Firefox on RDP admin.
1. Using your current web browser, go to www.mozilla.org and find the Firefox download link.
2. The Firefox download page will appear. Select the download location and the download button.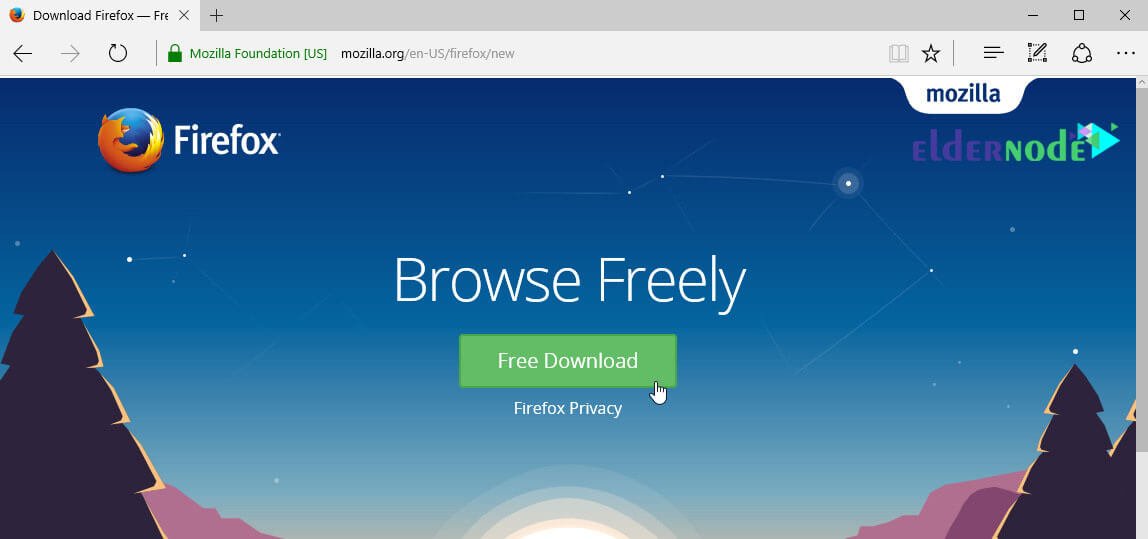 3. Run or download Install or download the Firefox installer. This process may vary depending on your web browser and operating system. Step-by-step instructions will appear in the browser window, if you are not sure how to proceed.

4. The Firefox installer will appear. Click Install.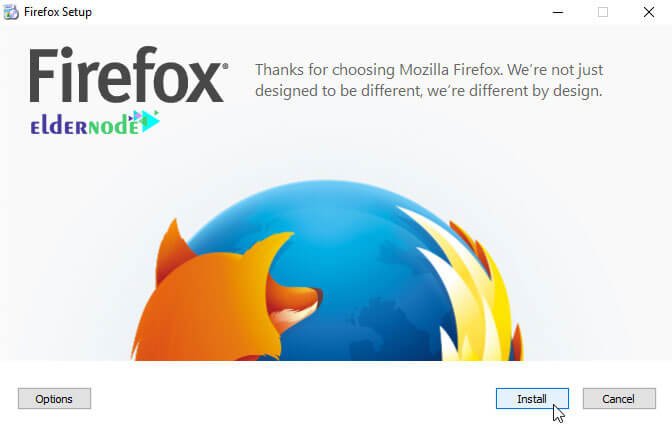 5. The installer will close when done and Firefox will open.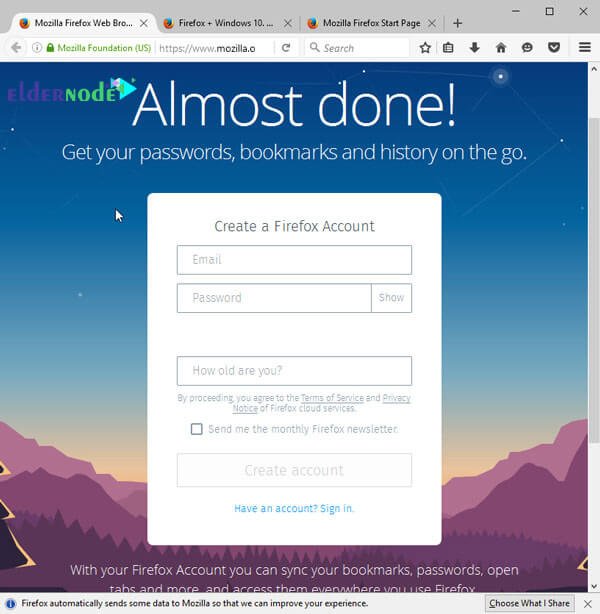 How to access Firefox
If you are using RDP admin, Firefox will add a shortcut to your desktop. Just double-click the icon whenever you want to open Firefox. You can also access it from the Start menu or you can drag it to the taskbar.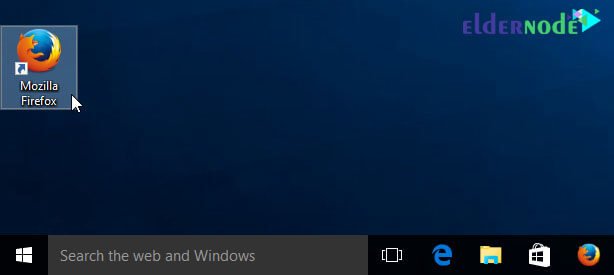 Note: If you want to use Firefox as your only web browser, you can set it as your default browser.
In addition to its unique tools, Firefox offers many of the same features as many web browsers. While Firefox is relatively simple to use, you need to be familiar with its various features from time to time.
Conclusion
Version 81 of the popular Firefox browser is now available to the general public. This version has a new look for displaying PDF text files; It also has the ability to automatically fill in payment form information and support Media Keys.
Recent Firefox updates have often focused on user privacy features and developer features. But Firefox 81 is one of the few updates that focuses primarily on improving the Firefox UI and user experience (UX) elements within the browser.
In this article, we discussed how to download and install the Firefox browser in RDP admin. You can easily work with the popular Mozilla Firefox browser by reviewing the settings and options. By learning and using these options, using this popular browser will surely be sweeter and more enjoyable.