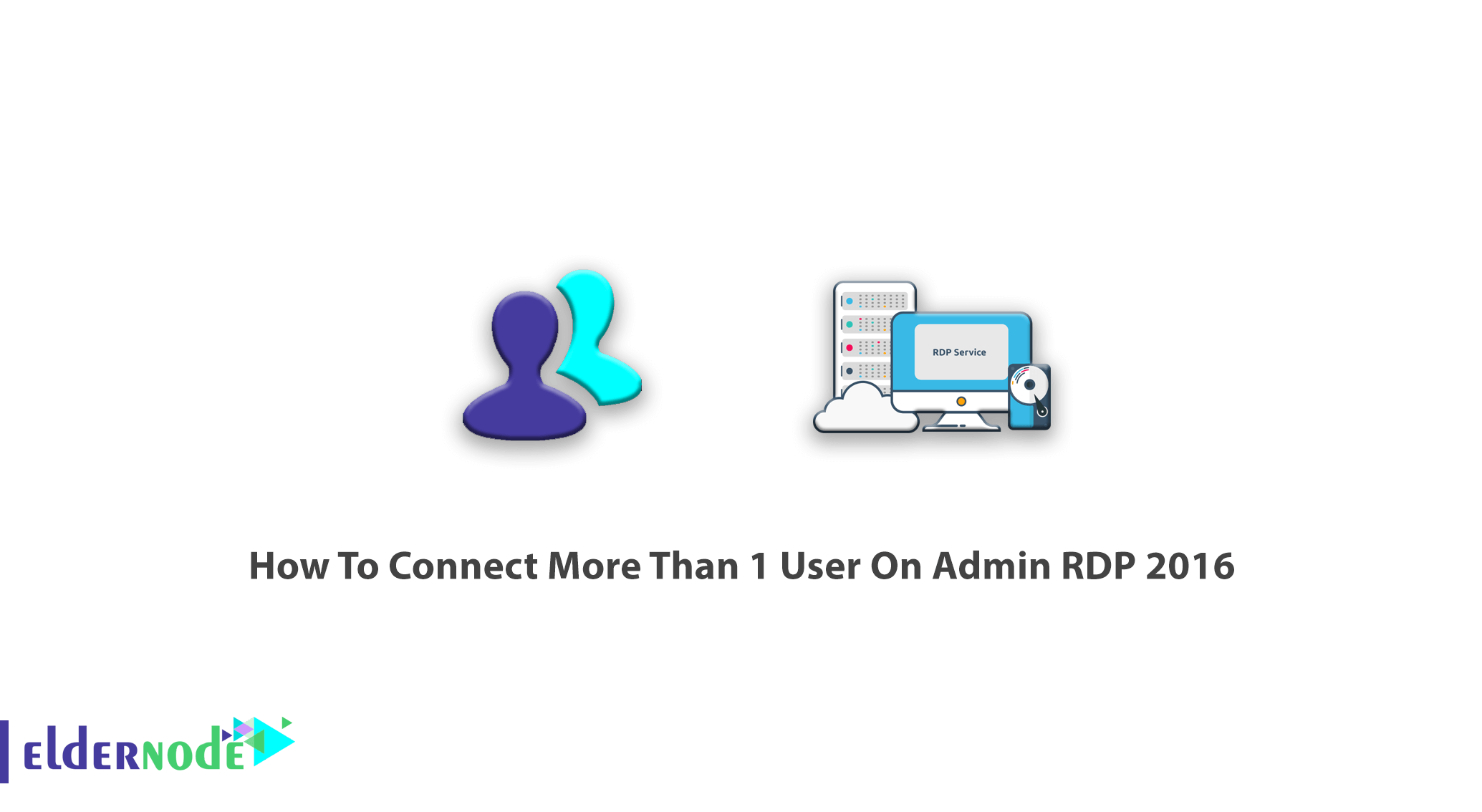 Introduction Secrets To Connect More Than 1 User On Admin RDP 2016 windows. Windows Server 2016, the 17th release of the Windows server operating system which has been developed by Microsoft. You can buy your own Instant Windows VPS to experience this guide better.
Microsoft typically provides ten years of support for operating systems, the Mainstream Support End of Windows server 2016 is 1/11/2022 and its Extended Support End is on 1/12/2027.
How To Connect More Than 1 User On Admin RDP 2016
Is it possible to connect with more than one user on the admin remote desktop? In other words how to allow multiple sessions in a Windows Virtual Server? However, it's the licenses subject such as purchasing the RDS CAL license directly from Microsoft to allow for a larger number of users. Also, please be aware that 2 Dual Core CPU perform better than a single Quad-core processor, since the recommended number of concurrent sessions per server between 30-40.
Note: Once, you decide to use more than 3 users per machine, try to buy VPS or Dedicated Server to prevent degradation of VPS overall performance per user.
Enabling Multiple Remote Desktop (RDP) Sessions
First, connect to the Windows Server session by RDP. For Windows 2016, you need to click the search button next to the start menu.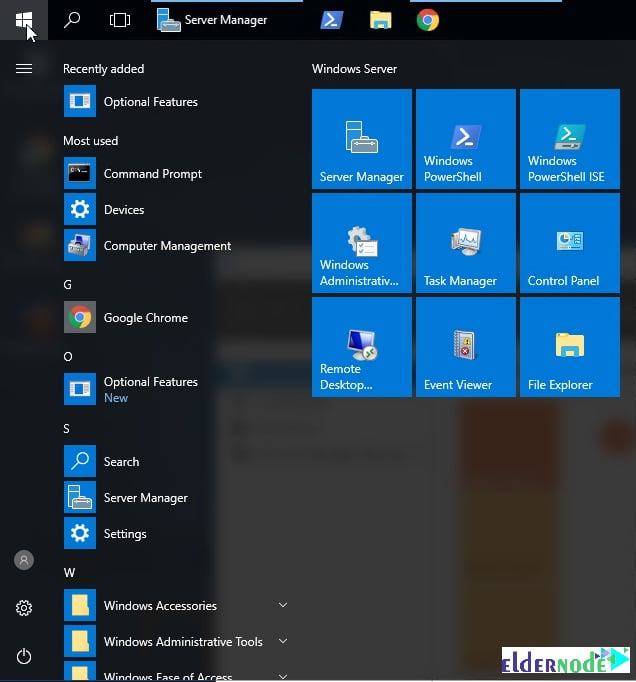 Then, Enter in gpedit.msc as it shows below.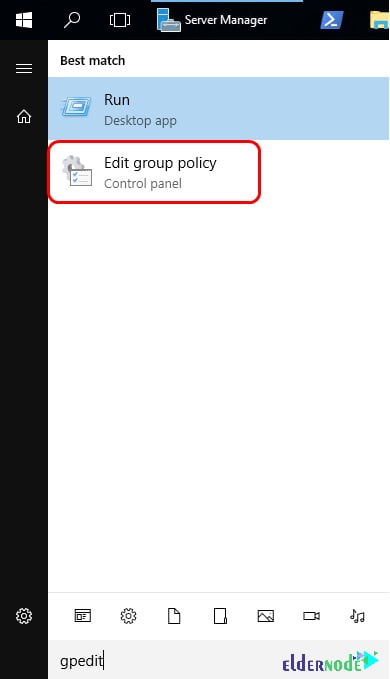 Next, Navigate to Computer Configuration when the Group Policy Editor had loaded. Then go to Administrative Templates, then Windows Components, then Remote Desktop Services, and then Remote Desktop Session host.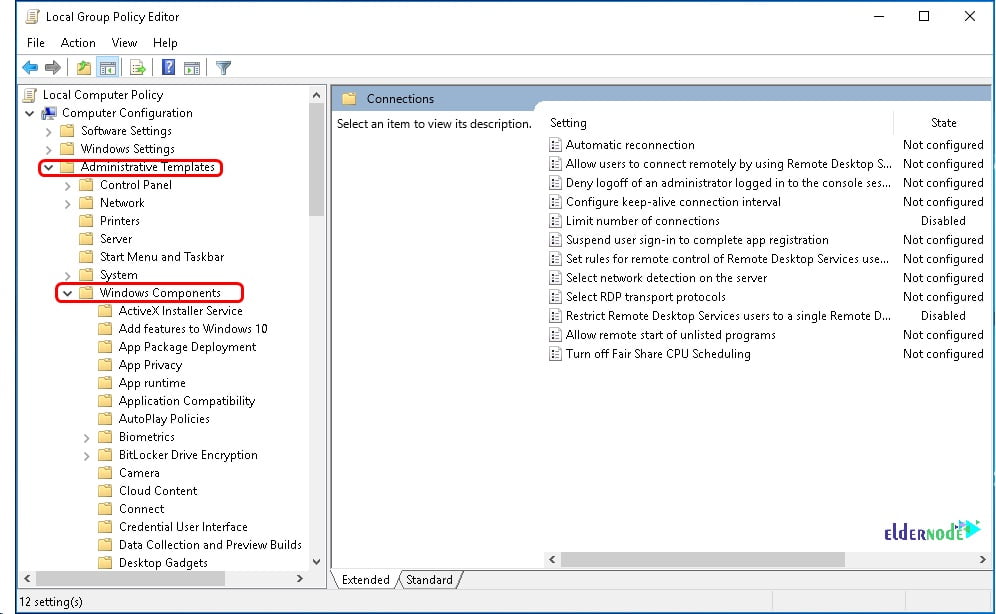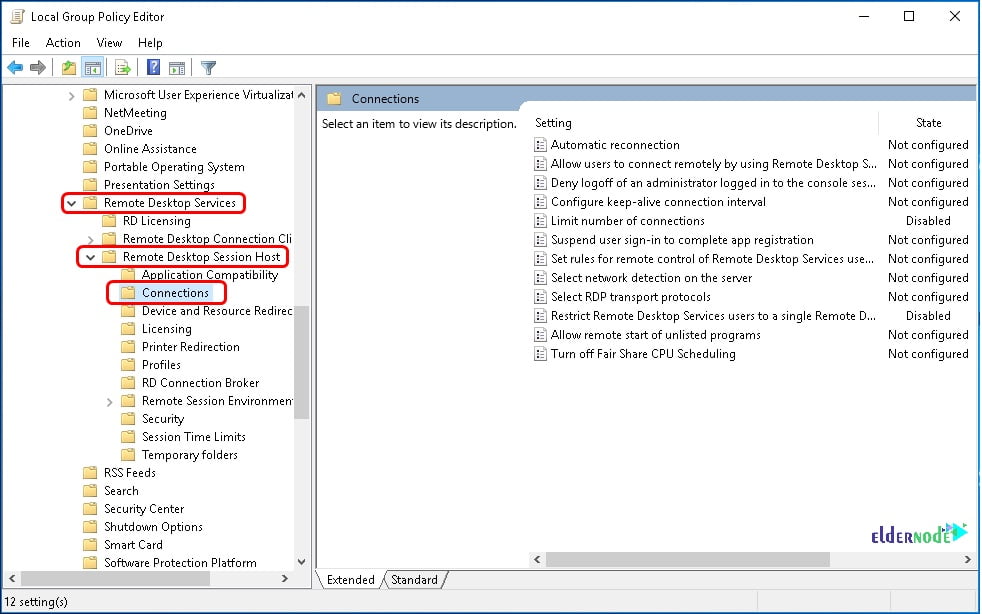 Now, you see a folder marked as Connections, click on it. After that, right-click on Limit Number of Connections and click Edit.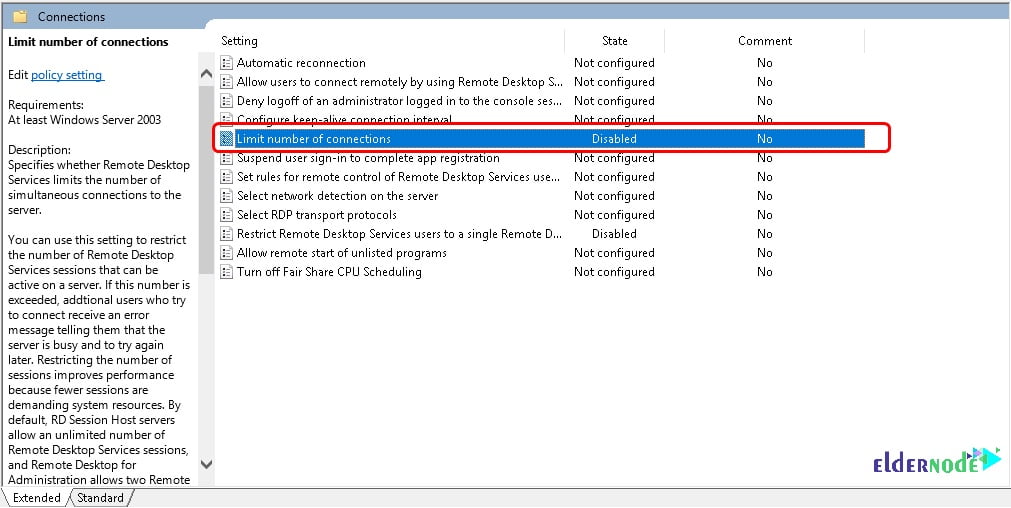 From there, you can set the number to the limit you wish to have, or turn it off.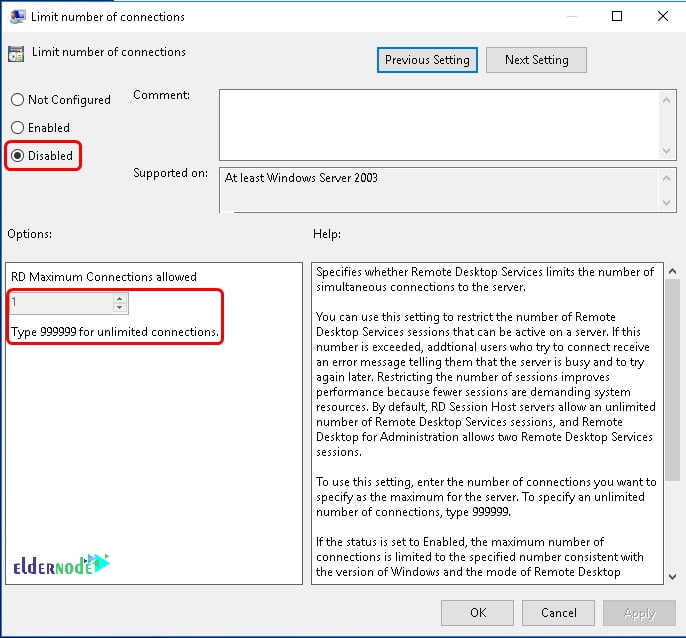 In this step, you must click Next Setting until you are at the Restrict Remote Desktop Services users to a single Remote Desktop Services session screen so you can Edit this setting.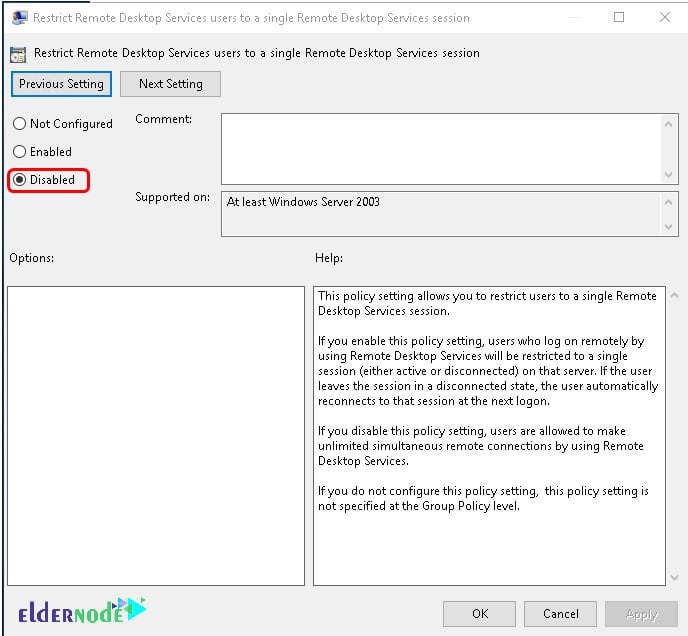 After all, to turn off the user restrictions, click Disabled in this window. And finally, you should reboot the server from your Cloud Control Overview page and the group policy changes should automatically apply.
How To Reverse The Changes
You can easily reverse the changes. You just need to follow the same steps above and set the desired Group Policies to Not Configured, and select Enabled or Disabled.
For more explanations, follow the below path to Disable Multiple RDP Sessions:
1- Log in to the server using Remote Desktop.
2- Open the start menu and type 'gpedit.msc' and open it
3- Go to Computer Configuration > Administrative Templates > Windows Components > Remote Desktop Services > Remote Desktop Session Host > Connections.
4- Set Restrict Remote Desktop Services user to a single Remote Desktop Services session to Enabled.
How Many Users Can Work On The Same Computer At The Same Time
In case you have an unused computer, You can easily convert its monitor into a proper PC by just attaching it to one of your existing computers – no additional hardware required. While you prepared two monitors connected to the same CPU, (two separate computers) two users can simultaneously perform different tasks on each of the monitors using their own keyboard and mouse.
However, by using the free software of Userful, you would be able to connect the two monitors to one computer, pop the CD inside, and boot.
What accesses do These Two Users Have?
They are able to surf different websites separately, access their own emails at the same time on their personal screens. They can also write documents and have access to common devices like the printer and scanner attached to the main computer. People usually use this solution, when they have basic computing requirements or have no budget for an extra computer.
Conclusion
In this article, you learned How to connect More Than 1 User on Admin RDP 2016. From now on, you know how to have your Remote Desktop Services configured to allow multiple sessions. If you have no license, you could just have two users at the same time, but if you provide a specific license, you are free to an unlimited number of users. Also, you can read more on How to Connect to DirectAdmin.