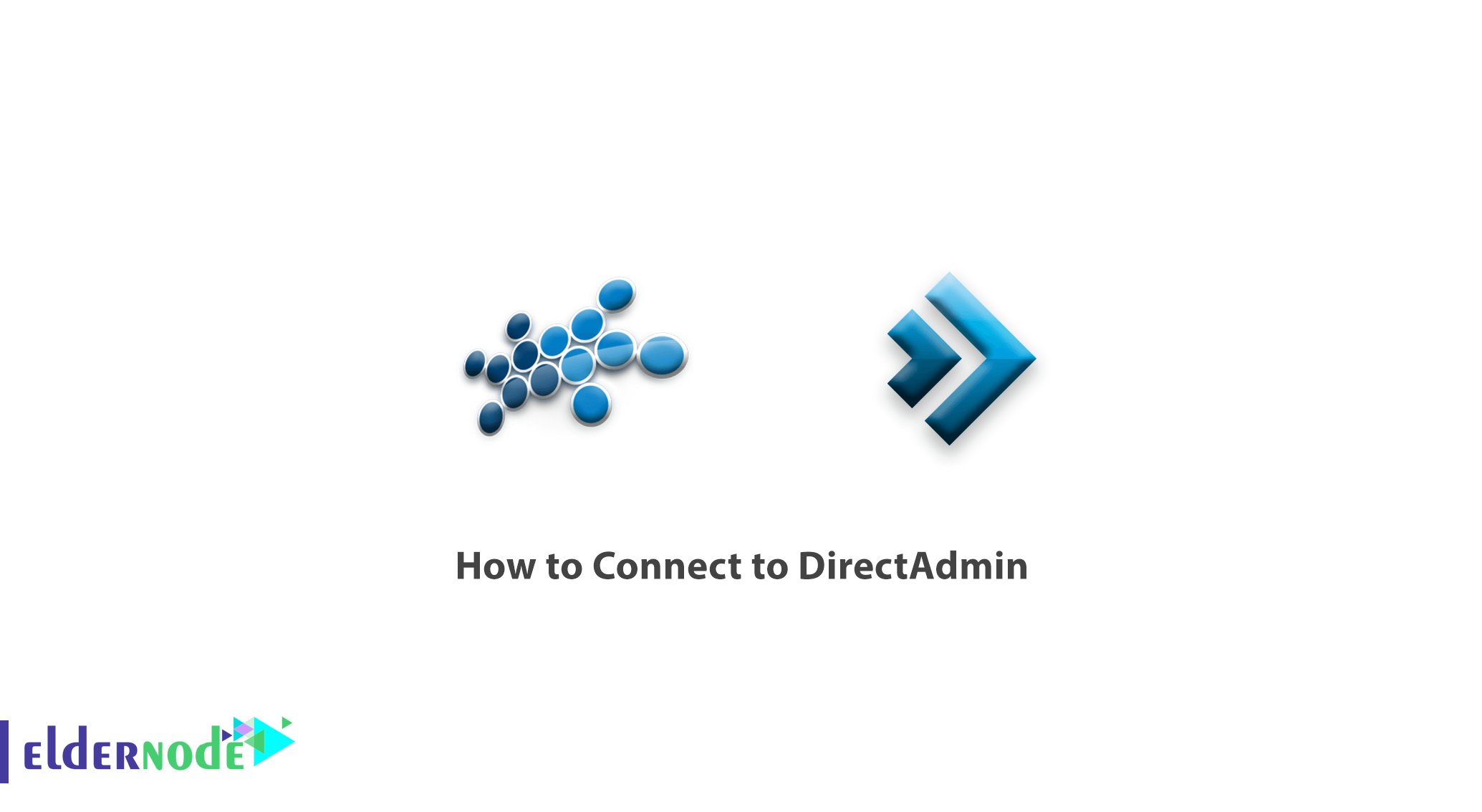 How to Connect to DirectAdmin, If you are newly acquainted with the DirectAdmin servers, you may be confused to work with different parts of this control panel.Due to the different structures of this control panel, it is necessary to do all the tasks for managing and controlling the domains respectively.
First:
you need to log in to the admin panel of this control panel.
To do this, you need to insert the port defined as the DirectAdmin port at the end of your domain or IP server.
For Example:
the default port of DirectAdmin is 2222. if your IP server is 10.10.10.123 you must login to 10.10.10.123:2222 to log in to Admin. The DirectAdmin management username is also the default "admin".
Note that the default admin port may be changed from 2222 to another due to security issues. So you need to ask this person or company that has done the installation for you. After entering the control section of this control panel you will see the image as shown below.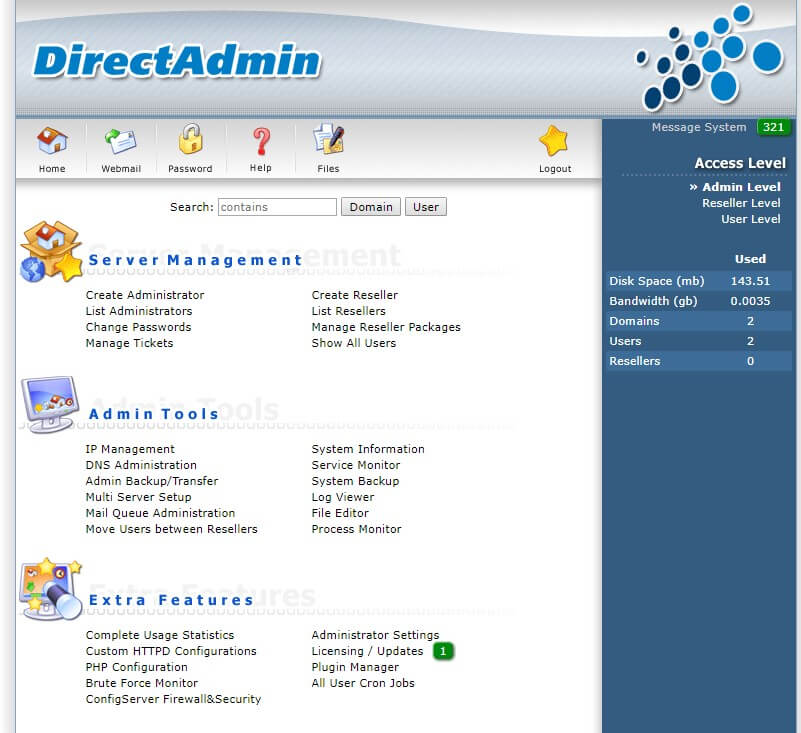 As you can see in this image, the right column of DirectAdmin contains a summary of the information and links that are very useful. The "Message system" option is all messages sent to you through the DirectAdmin.
These include backups, overuse of resources, Brute Force attacks, etc., which usually increase the number of messages each day if the Brute Force settings are not applied.
After this option, there is a section called "Access Level" that you will need more at the beginning. Using the various options available in this section you can customize the DirectAdmin according to your needs.
For example:
if you need to create a new user directly from the "Admin level" you will not be able to. This item will only be accessible through "User Level" if you wish to log into the email account.
Goodluck.