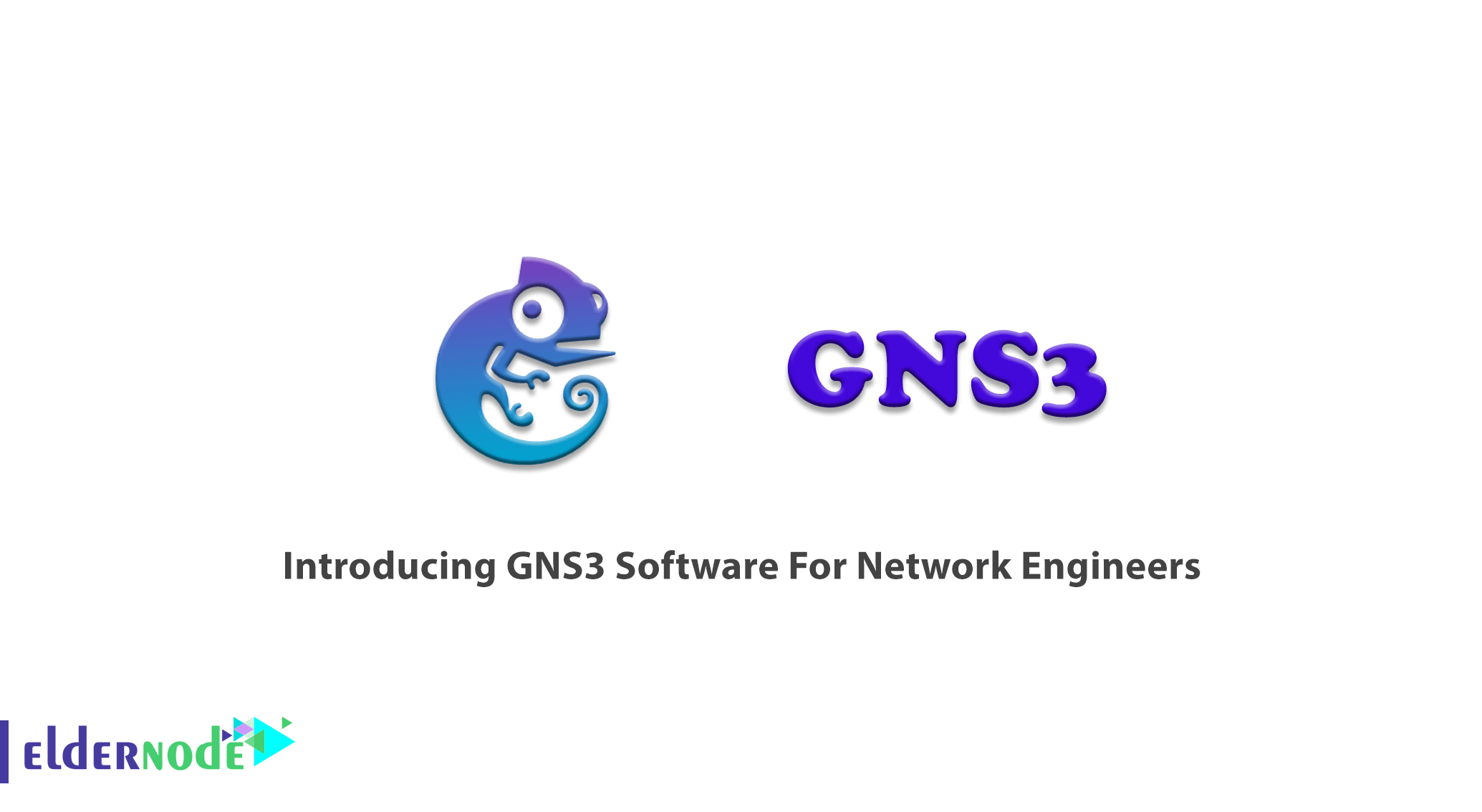 As a network engineer, you need software that allows you to emulate configure, test, and troubleshoot Virtual and real networks. all you need is the Graphical Network Simulator-3. Also, GNS3 is suitable when you have provided many devices hosted on multiple servers or hosted in the cloud since it can run a small topology including a few devices on your system. This network software emulator was released in 2008 and is used by many large companies such as NASA, AT&T, Exxon, and Walmart. It helps to understand why GNS3 has been downloaded 11 million times. In this article, you will learn about Introducing GNS3 Software For Network Engineers. Choose your preferred packages available on Eldernode to purchase your own VPS.
GNS3 Software For Network Engineers(Linux, Windows)
All About GNS3 Software
GNS3 is a free and open-source software under the GNU General Public License version 3.0. GNS3 is used for learning and teaching, so students and network engineers are its most users to get ready for the vendor certification exams such as the Cisco CCNA exam. While you are preparing to design and build a network for any considered size and you prefer to not use any hardware, you can choose the GNS3 safely to build, design, and test your network in a risk-free virtual environment. It allows you to access the largest network community. During the 12 years, it has developed. Network engineers not only could virtualize real hardware devices but also they are able to use it's new supporting options. The Cisco virtual switches, Cisco ASAs, Brocade vRoutrs, Cumulus Linux switches, Docker instances, and so many other appliances are supported by GNS3.
Look at the window dedicated to the topology, a management console, a list of available devices, and a recap of all elements in the current topology. We can call it the heart of GNS3′ GUI.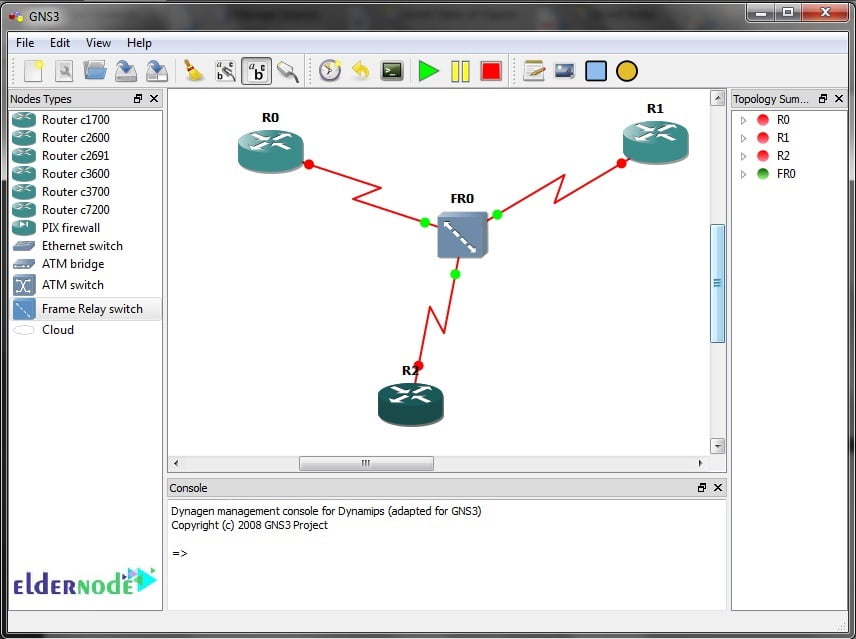 GNS3 Architecture
The components of GNS3 are the two of below:
1- The GNS3-all-in-one software (GUI).
2- (Recommended) The GNS3 virtual machine (VM).
Graphical User Interface: As we mentioned, GNS3 can run a small topology. This is the client part of GNS3. When you install the all-in-one software on your local PC like Windows, MAC, and Linux, you can create your topologies.
Note: Note: Where you install the GNS3 all-in-one software, determines what PC would the GNS3 run locally on. For instance, when you need to use the GNS3 virtual machine, you can run the GNS3 VM locally on your personal computer using some virtualization software like VMware Workstation, Virtualbox, or Hyper-V. If you are gathering to run it remotely on a server, you need to use VMware ESXi or even on the cloud.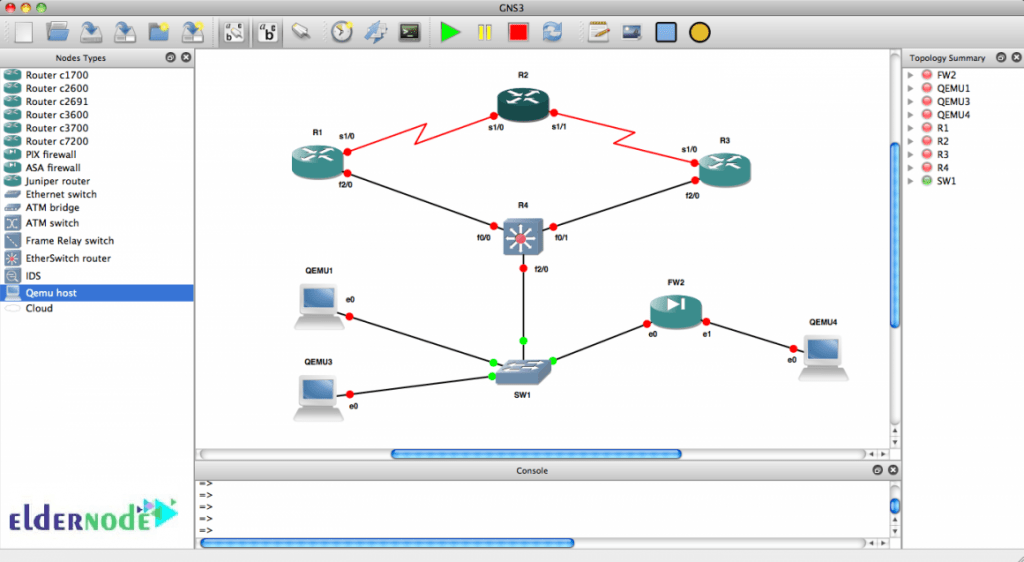 While you use GNS3 and GUI clients to create topologies, it means your created devices do not need to be hosted and run by a server process. There are a few options for the server part of the software such as Local GNS3 server, Local GNS3 Vm, and Remote GNS3.
Supported Operating Systems
GNS3 supports Windows 7,8 and 10. Windows Server 2012, 2016. Mac OS X Mavericks version 1.9 and higher. And Linux. There are additional platforms that can run the GNS3 VM such as ESXi and Bare Metal Cloud-based providers like packet.net. However, the GNS3 VM is recommended for Windows or Mac OS. It means you can use GNS3 VM on Windows and Mac OS and not required when running GNS3 natively in Linux. (Optional).
You are recommended to use GNS3 VM when you are creating complex topologies on Windows or Mac OS. But when creating simple GNS3 topologies, feel free to use a local GNS3 install.
Here is an example of a complex topology that you can create with GNS3.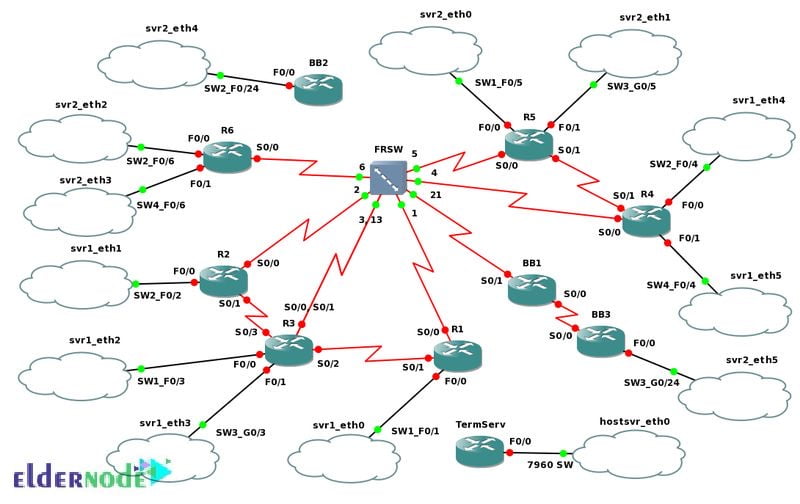 A lot of different actions could be done on these elements by right-clicking on a device.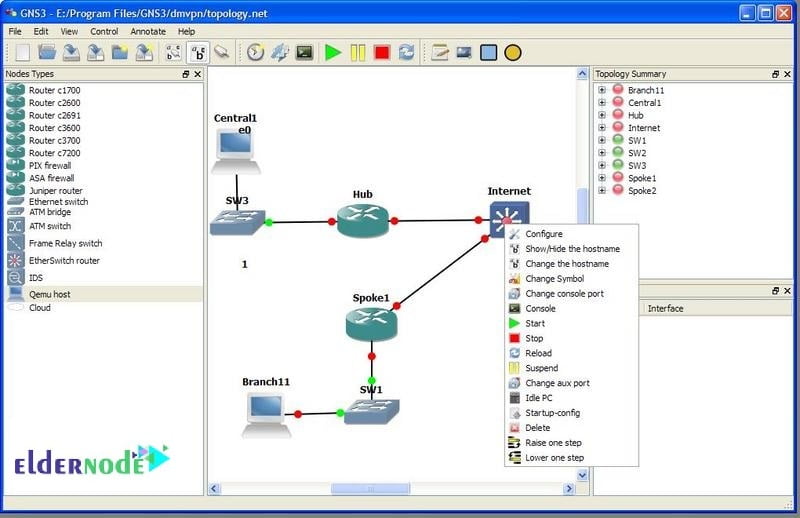 Supporting Simulation Devices
GNS3 supports emulated and simulated devices. While GNS3 supports multiple emulators, you can use a wide range of choices for building topologies in your GNS3 project.
Emulation: As you read earlier, GNS3 could emulate the hardware of a device to let you run the images on the virtual device. GNS3 emulates the hardware that VIRL (Powerful network simulation platform of Cisco) images require to run.
Simulation: When you run OSs like Cisco IOS, indeed you are running a simulated device that has been developed by GNS3, not an actual one.
GNS3 Features
Let's have a look at the other GNS3 advantages that we have mentioned here.
1- There is no limitation on the number of devices supported, just there is a limitation for CPU and memory (hardware).
2- GNS3 supports multiple switching options such as NM-ESW16 Etherswitch modules, IOU/IOL Layer 2 images, VIRAL IOSVL2.
3- GNS3 supports all VIRAL images SUCH AS (IOSv, IOSvL2, IOS-XRv, CSR1000v, NX- OSv, ASAv).
4- Multi-vendor environments supporting.
5- GNS3 is able to be run with or without hypervisors.
6- There are some free and paid hypervisors that are supported by GNS3 such as Virtualbox, VMware workstation, VMware player, ESXi, and fusion.
7- Downloadable free, pre-configured, and optimized appliances available to simplify deployment.
8- Native supports for Linux without the need for additional virtualization software.
9- Software from multiple vendors freely available.
10- GNs3 has dedicated a large and active community with about 800,000+ members.
GNS3 Disadvantages
Also, have a look at the list of GNS3 disadvantages.
1- Cisco images need to be supplied by the user. They could download it from cisco.com, or purchase a VIRAL license, or copy it from a physical device.
2- Although it is not a self-contained package, it requires a local installation of software.
3- While you have some local installations such as firewall and security settings, company laptop politics, etc. So, your PC's setup and limitations would affect GNs3.
4- ASA 8 is not supported.
GNS3 Alternatives
There are top 10 alternatives for GNS3. In case, you are interested in reading more about this subject, The below last is written for you:
1- Virtual PC Simulator
2- Cisco Packet Tracer
3- NetSim
4- Dynamips
5- Live Raizo
6- Cisco System. Inc
7- GENESIS Neural Simulator
8- Agent.GUI
9- Free SNMP Agent Simulator
10- Router Configuration Generator
Introducing GNS3 Software For Linux and Windows Network Engineers
Where Are IOS Images
Now, you may question that where can you get the IOS images? The fact is that you need to provide your own images to use them with GNS3 because of some legal reasons and requirements. So, what are the suggested ways of getting Cisco images? you can download directly from the Cisco website, or if you do not have a service contract with Cisco, purchase a VIRIL license. And finally, if you have your own physical router, copy the image from the router and import it into GNS3.
Here is an example of the network topology with routers, Ethernet switches, Frame Relay, and ATM switches. Decorative nodes allow adding customized elements.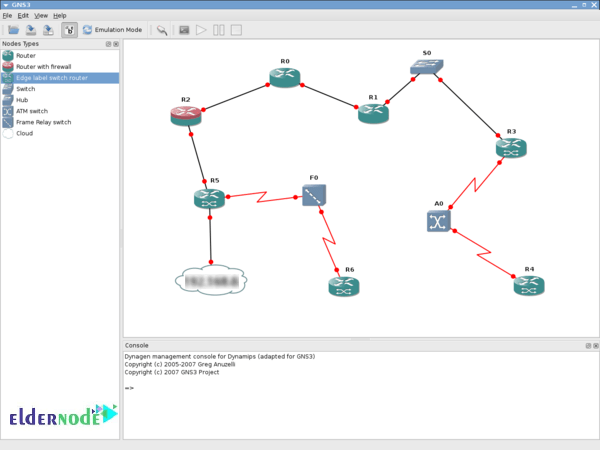 The Management windows for decorative nodes is as shown below: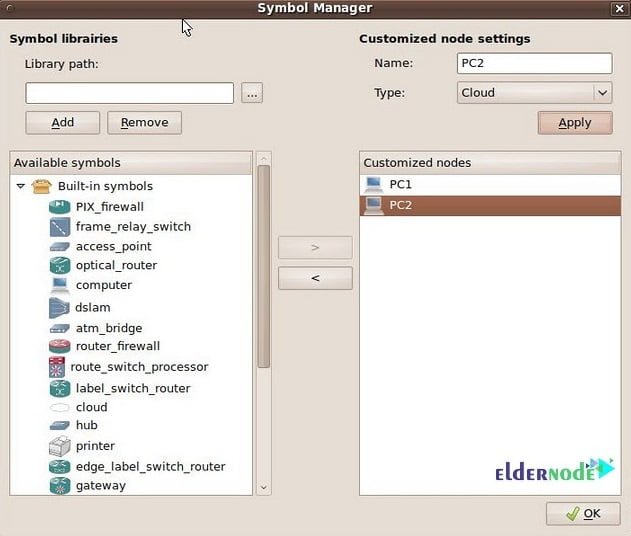 You can save all of the router's NVRAMs in the powerful project management system.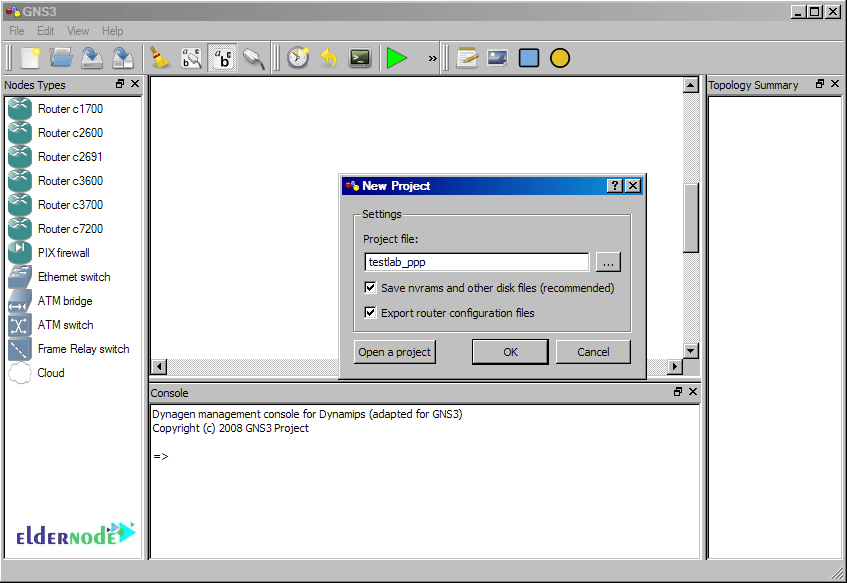 Conclusion
In this article, you learned the Introducing GNS3 software for Network Engineers. Since GNS3 is used for the network professional certification exams such as Cisco CCNA and CCNP, it helps you to do the same without paying for expensive hardware. Stay tuned for the installation tutorials of GNS3 on various OSs which would be published soon.