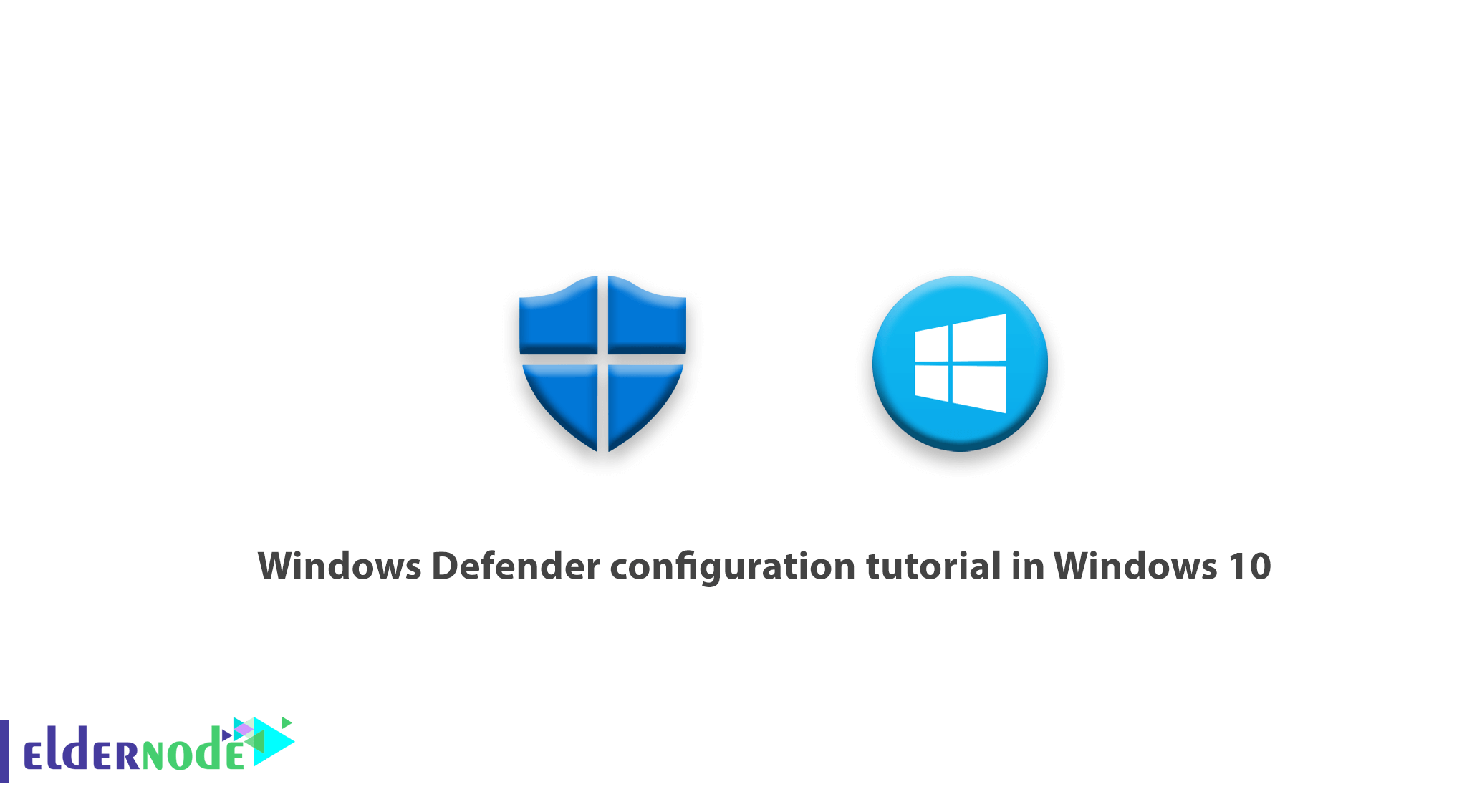 Security in Windows operating systems, especially Windows 10, has been one of the biggest problems. But no more worries, new versions of Windows Defender have emerged today in the face of very strong malware threats. As you know, Windows Defender protects your computer against pop-ups, security threats, and low performance caused by malware and spyware. This article will look at the Windows Defender configuration tutorial in Windows 10 and 8. How to disable Windows Defender is also included in the rest of this tutorial.
Windows Defender configuration tutorial in Windows 10
Since Windows Defender has been in older versions of Windows, it has been updated during this time and has fixed many of its weaknesses. Windows Defender is a security solution that detects a variety of malware viruses, which automatically removes malware when it is found.
In addition, it prevents rootkits that infect third-party drivers. Windows Defender automatically updates and gives a message to the user if necessary, similar to the image below.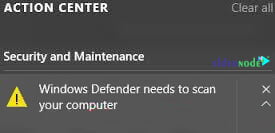 SmartScreen feature
This feature is available in Windows 10, which is essential for executing malicious code. SmartScreen checks executable files when running. If the software is from online sources, it checks the software against Microsoft application reputation database. After checking, this software is allowed or blocked.

If you come across a message similar to the one above, you should check this app completely and make sure it doesn't have malware or viruses. When Windows Smart Screen runs, click on more info and then run anyway.
How to configure Windows Defender to protect against malware
Now that you know Windows Defender and SmartScreen, we turn on Windows Defender and start it.
Click the Start menu, then tap Settings, or press Windows + I, and then click Update & Security.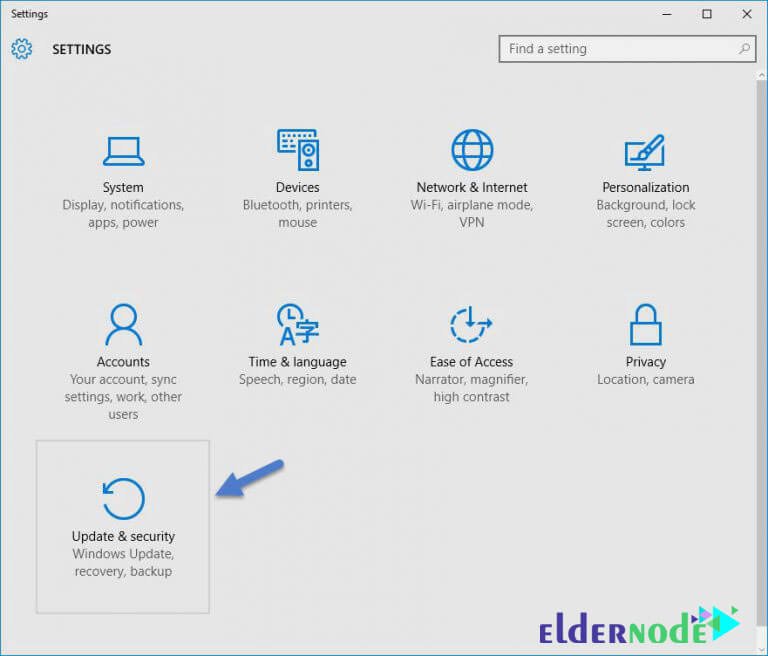 Now click on Windows Defender and turn on Real-time Protection, Cloud-based Protection and Sample Submission as shown below. When these options are turned on, Windows Defender works properly and removes malware from your system. In addition, problems are sent to Microsoft, so security will be better and faster.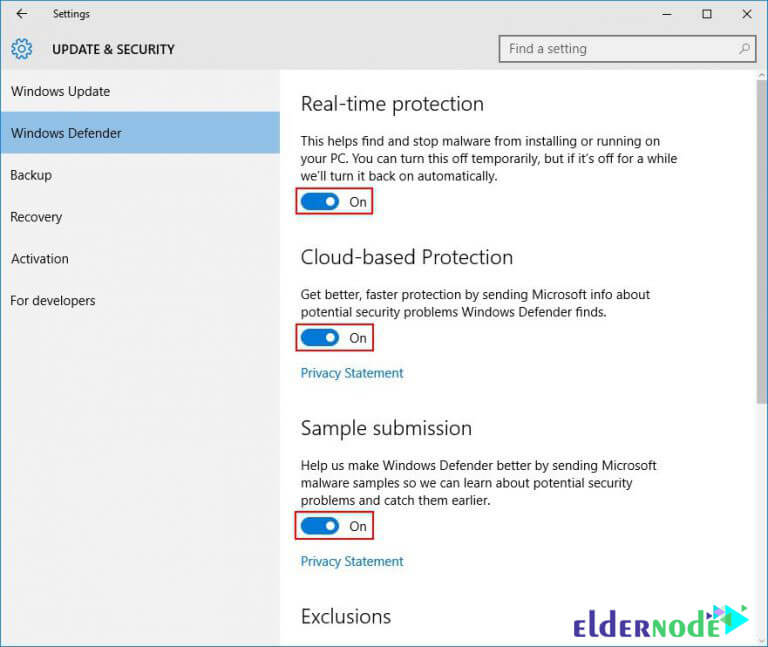 Note that Windows Defender does not scan deleted files, to solve this problem in the exclusion section, click add an exclusion and select the exclude files.
How to turn off or disable Windows Defender
If you want to install antivirus on your computer, you must disable Windows Defender. However, installing antivirus automatically disables Windows Defender. You can use Group Policy to disable windows defender.
Click the Start menu and type Gpedit.msc.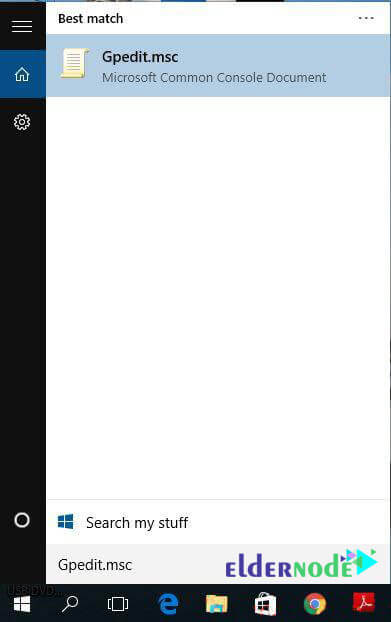 When Group Policy opened, go to Computer Management > Administrative Templates > Windows Components > Windows Defender and find the Turn off Windows Defender policy, the value of which is Not Configured.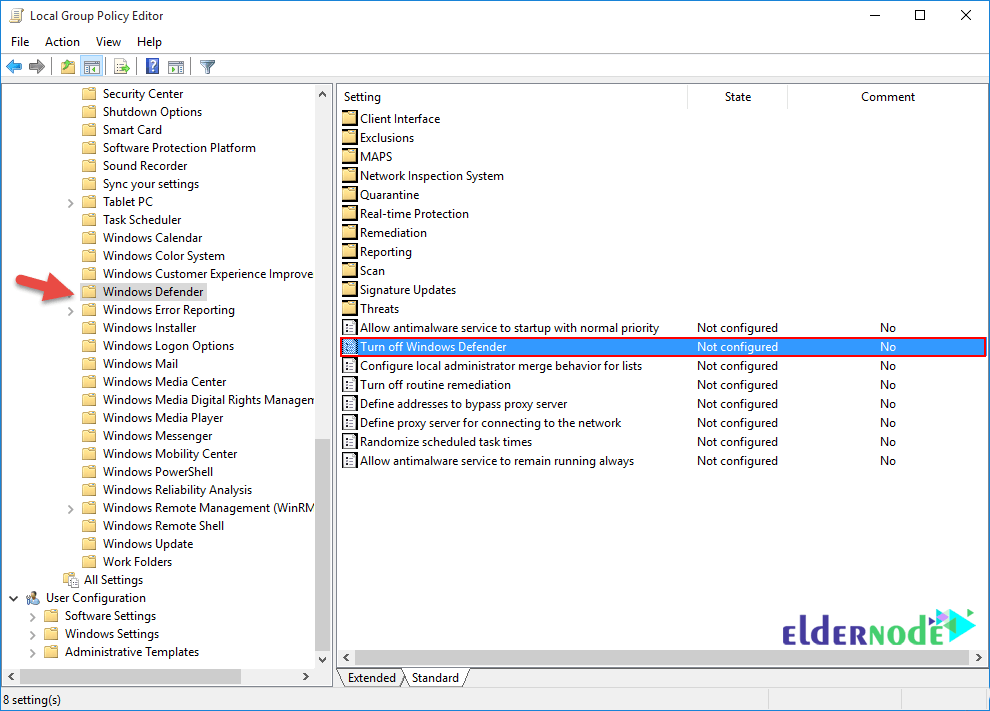 Click Turn off Windows Defender here, then Enabled and click OK.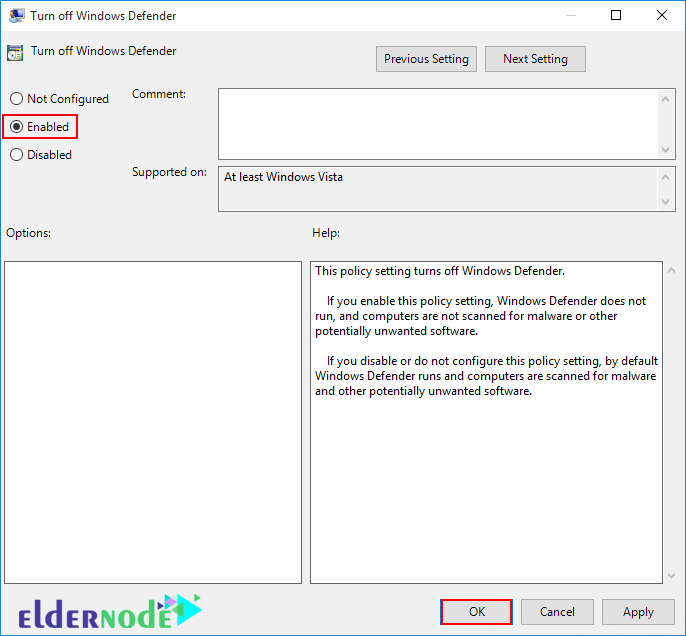 Windows Defender is now successfully disabled, if you want to turn it on, first change the Turn off Windows Defender value to not configured and then turn it on. We have completed the windows defender configuration. You can do this in different versions of Windows 10 or 8.
Conclusion
First, the SmartScreen feature was explained. Then you were taught how to configure Windows Defender to protect against malware in windows 10 as well as how to turn off or disable Windows Defender.