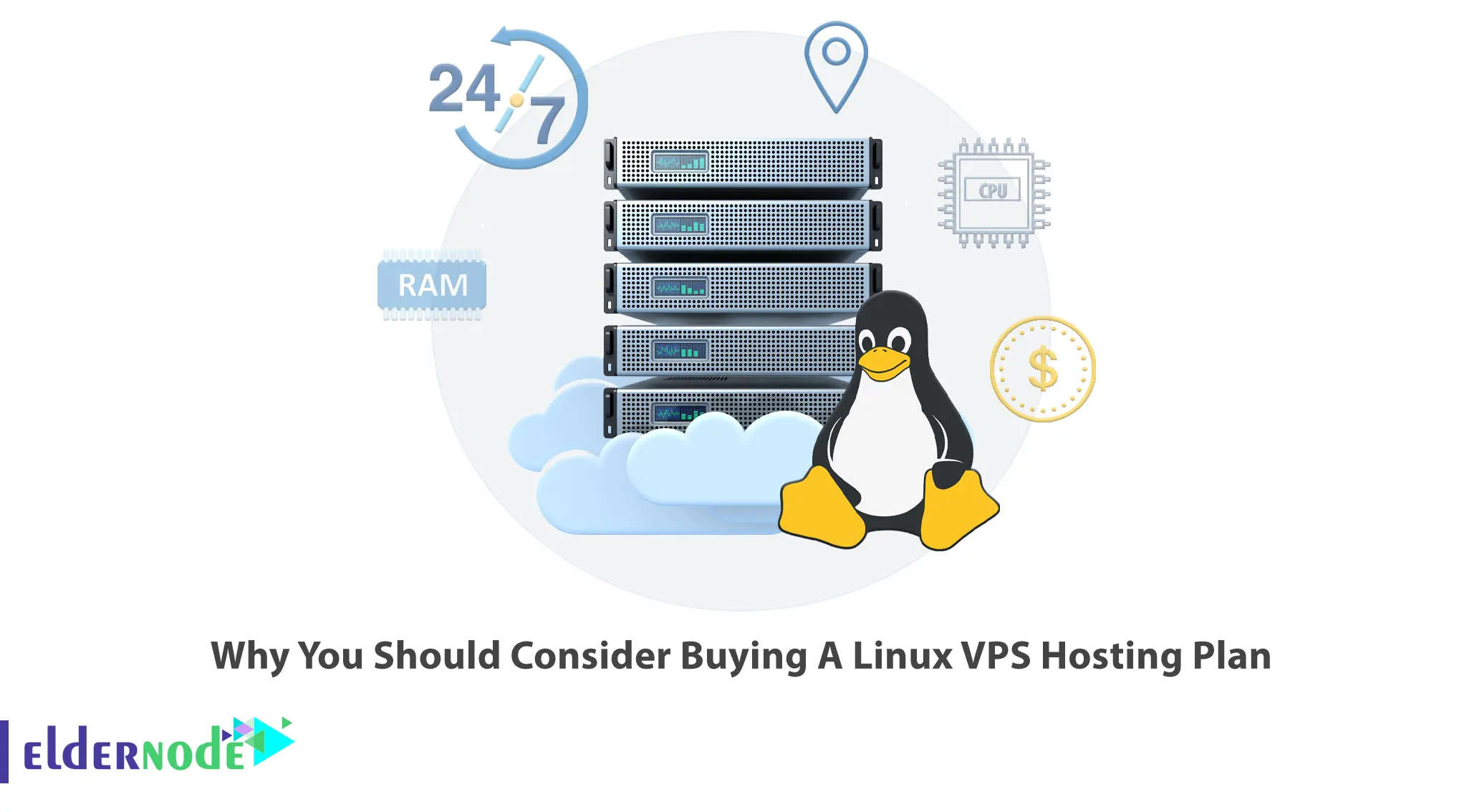 Buying a virtual Private server (VPS) is the best choice for people who own a growing site and face a decrease in uptime and slowness of the site at the same time as the number of users increases. Also, if you are the owner of an online store and need a secure space to manage customer transactions, you can consider buying a virtual server. This article will explain Why You Should Consider Buying A Linux VPS Hosting Plan. If you intend to buy your own Linux VPS server, you can check out the packages offered on the Eldernode website.
Why You Should Consider Buying a Linux VPS hosting Plan in 2022
Linux VPS Hosting is the process of hosting a website on Linux-based virtual private servers. Also, it is a server on a host computer that runs on a Linux system. This VPS Hosting shares a server with other websites, reducing running expenses and making it ideal for everyone. If you want to increase your website traffic and don't want to buy a dedicated server, you should buy a Linux VPS.
There are many hosting companies that claim to offer the cheapest and most effective Linux Hosting plans for businesses. Eldernode website is one of these websites that offers the cheapest Linux VPS Hosting. You can choose a suitable plan by studying your needs.
Here we will list the key features of Linux VPS Hosting:
– Low Cost
– Easy to use
– Increased Security
– Flexibility
– Has a separate environment
– Improved reliability
In the continuation of this article, we will discuss the reasons that force you to buy a Linux VPS Hosting plan.
This will save you money over time, as you won't have to pay for separate servers for each website
Linux VPS integrates powerful applications and other features and because of this is more stable. It is best for people who just started a business and don't want to pay much money for hosting. This will save you money over time, as you won't have to pay for separate servers for each website: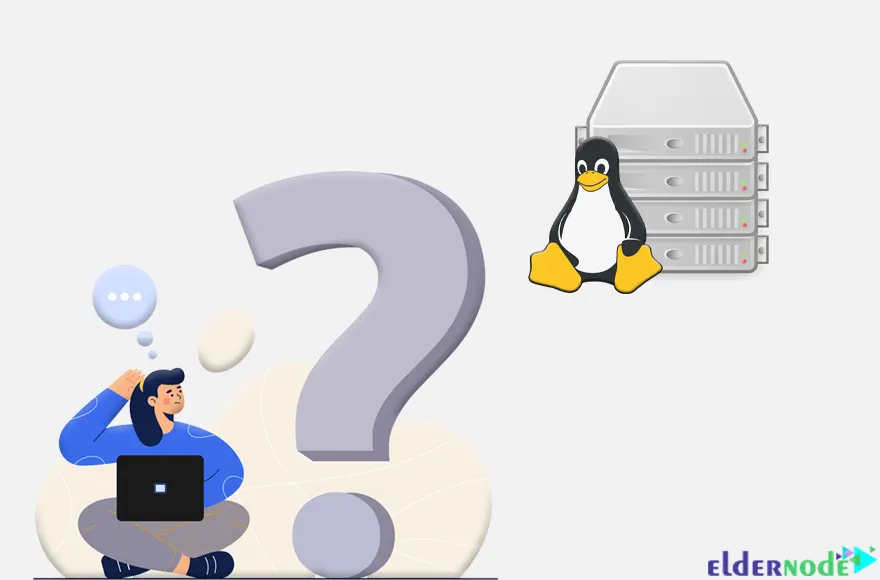 If your executive website deals with highly confidential customer databases such as credit card information, it should be more secure. The server you choose should be stable because if the server crashes, you will lose your sales.
This means you won't have to worry about managing separate servers or paying for additional bandwidth
If you feel that you should have more control over your website management, it's time to choose a VPS and take over the management of your website. Bandwidth is the amount of data uploaded to or downloaded from your server in a month on the Internet connection server.
Linux VPS servers run on virtual CPUs and are less heavy than a regular computer. CPU execution load differs from system to system and you should choose the right CPU for your business to respond faster. For example, the online game servers and chat box servers put a heavy load on the server's CPU. But web servers consume more CPU space. So, the required CPU is one of the factors that can make you think of buying a Linux VPS Hosting.
The scalability factor affects a business in a profound way and makes it grow and succeed. Your business website traffic plays a key role in improving sales results and increasing customers. For this reason, your website traffic should be more; to do this, you should buy a Linux VPS hosting and depending on your server work harder with the available resources.
As your website grows and the content you provide increases, the load time of your website will also increase. This indicated that you need to increase the RAM. RAM size defines how your site will perform and also affects your page speed. You should select the RAM of your website due to your requirements and buy a Linux VPS.
We offer Unlimited Disk Space and Bandwidth
In this step, we will introduce you to the Linux VPS Hosting Plans available on the Eldernode website. Eldernode provides Linux VPS servers that are suitable for personal use and Dedicated Web Hosting. The available Linux VPS comes with the latest technology, hardware resources, and Ubuntu, Debian, and CentOS operating systems depending on your needs and with the latest updates. We set no limits on the disk space or bandwidth that we provide in web hosting plans. You will have enough disk space and bandwidth to meet your needs. We provide unlimited Bandwidth for all Linux virtual server plans with a 1 Gbps port.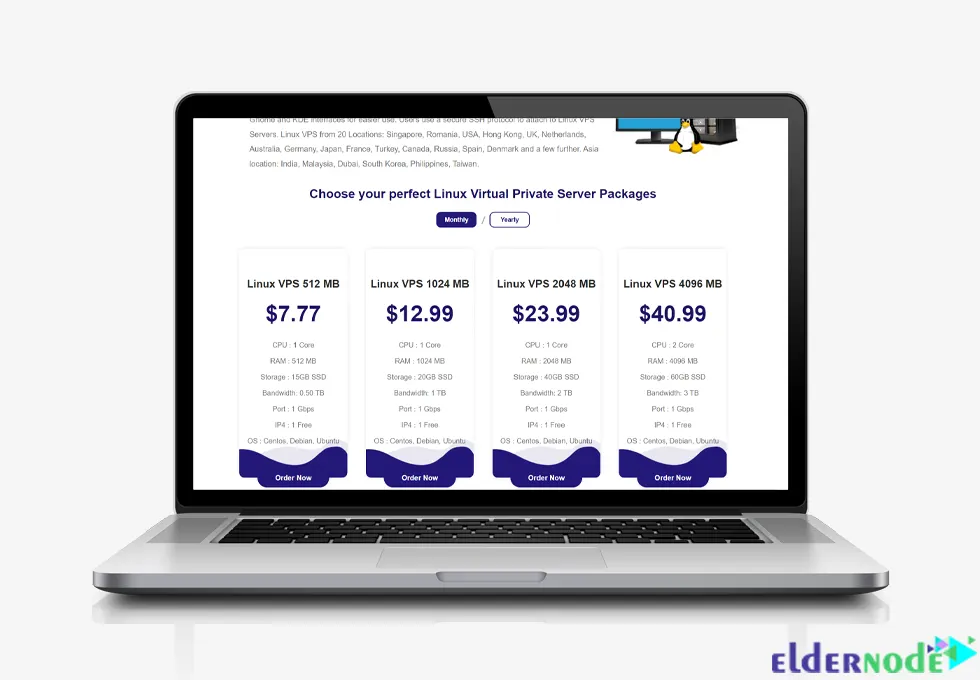 Our plans Start at just $7 per Month
Cheap VPS Hosting is a way to keep costs down while trying to grow your business. If you have a medium-sized website, check out our list of the cheapest hosting services to help you decide which web hosting plan is best for you. Our plans start at just $7 per month. You can buy Linux VPS from 20 different locations including India, Malaysia, Dubai, South Korea, Philippines, Taiwan, Singapore, Romania, USA, Hong Kong, UK, Netherlands, Australia, Germany, Japan, France, Turkey, Canada, Russia, Spain, Denmark and a few further.
We Provide 24/7 Support
Our Ticketing system and Live Chat lines are provided 24 hours a day and 7 days a week and 365 days a year with a quick response. 24/7 support includes support for services that require running without disruption and downtime.
Conclusion
Linux VPS helps many businesses to run their websites uninterruptedly. You can experience exceptional server performance with it. In this article, we explained the reasons why you should consider buying a Linux VPS Hosting plan. I hope this article was useful for you. If you face any problems or have any suggestions, you can contact us in the Comments section.