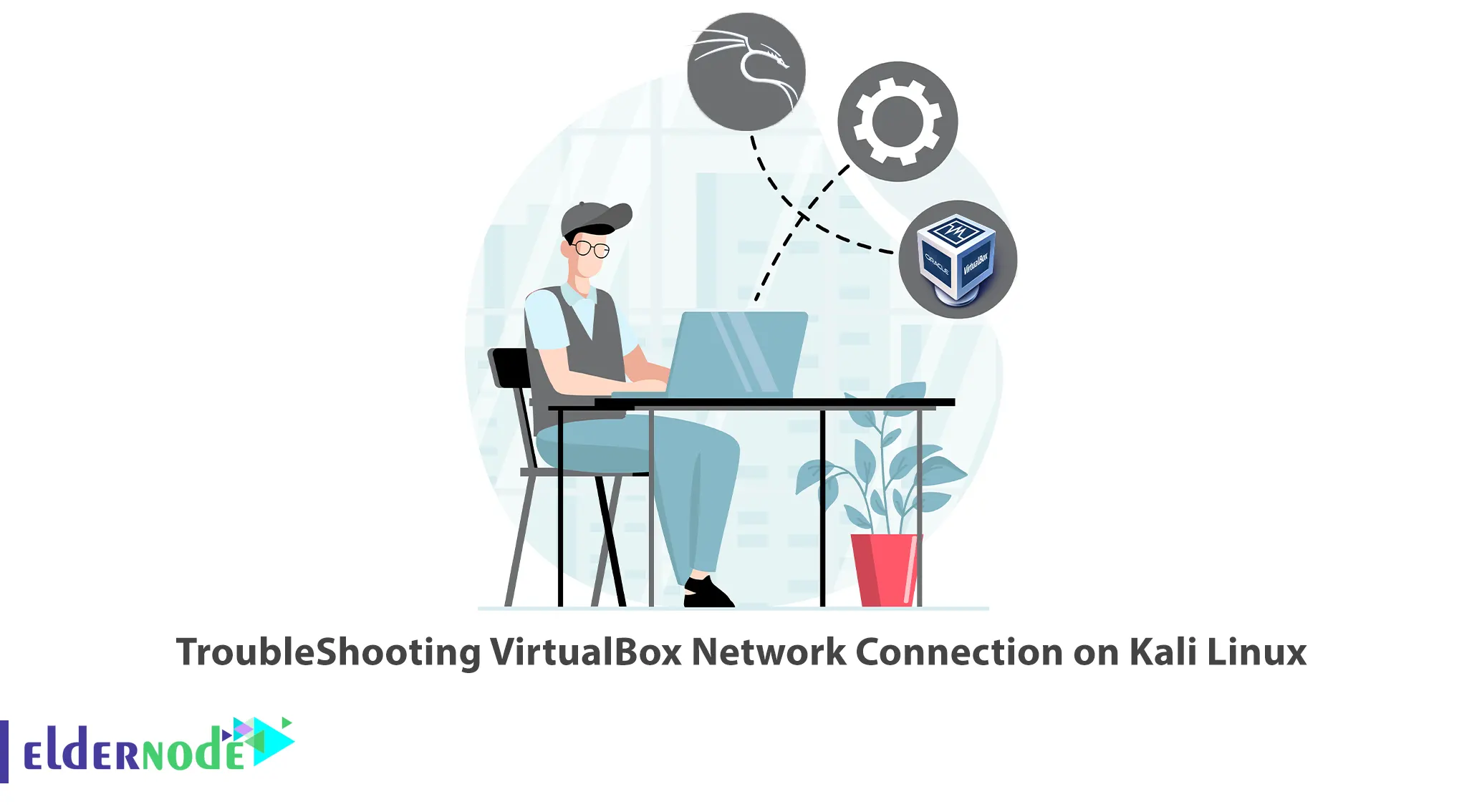 VirtualBox provides various networking options to establish a network connection for virtual machines, including Kali Linux. You may experience issues with the network connection in Kali Linux running on VirtualBox. This article will teach you How to Troubleshoot VirtualBox Network Connection on Kali Linux. If you intend to buy Linux VPS servers, you can check out the packages offered on the Eldernode website.
How to TroubleShoot VirtualBox Network Connection on Kali Linux
VirtualBox is a popular virtualization software that allows you to create and run virtual machines on your computer. It enables you to run multiple operating systems simultaneously, including Kali Linux, which is a Debian-based Linux distribution. Generally, VirtualBox provides various networking options for creating a network connection for virtual machines including Kali Linux. Here we provide some troubleshooting steps that you can try.
Bridged Adapter mode in VirtualBox allows Kali Linux to connect directly to the host machine's physical network interface. Basically, it bridges the virtual network adapter in the virtual machine with the host machine's network adapter. Also, allows the virtual machine to have its own IP address on the network and communicate with other devices on the same network.
You may experience problems with the Bridged (Network) Adapter and Realtek PCIe GbE not working when moving from VirtualBox to Kali Linux ISO image and navigating to the Network >> Bridged Adapter >> Realtek PCIe GbE Family Controller path. Here are the steps to solve this issue.
1– Check whether the Network Adapter is Enabled
In the first step, to solve the Network Connection problem, you should check whether the network adapter is enabled in the virtual machine settings. To do this, open VirtualBox and go to Kali Linux >> Settings >> Network path. Then find the Enable Network Adapter option and see if you checked it or not: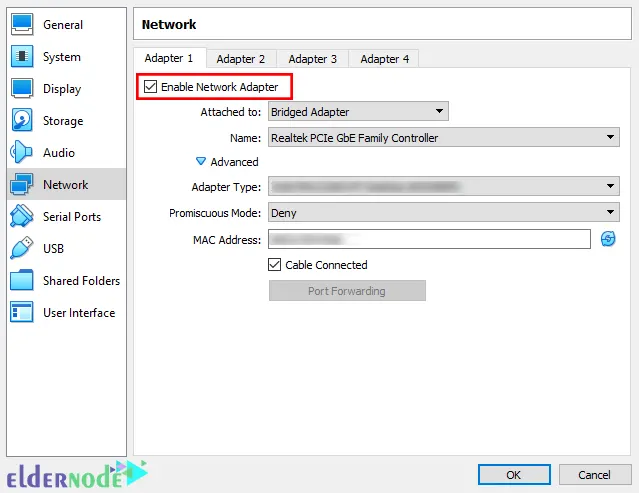 2- Check Realtek PCIe GbE Family Controller on the Host OS
In the second step, you need to verify that the Realtek PCIe GbE Family Controller is installed on the host operating system and is working properly. So, go to Device Manager and check the yellow exclamation mark next to the device.
If the device is not working properly, update the Realtek PCIe GbE family controller driver and try again.
3- Check the Network Adapter Configuration
If your problem doesn't solve, now is the time to check if the network adapter is configured to use DHCP or a static IP address on the same network as the host machine. Note that in order to use the IP address 192.168.0.0, you should ensure that it is not already in use by another device on the network.
If you still have a problem, you can use another type of network adapter, such as a Virtualbox Host-Only Ethernet Adapter.
You may have a problem with the 10.0.2.0 IP address when using a NAT network. Note that this is a default configuration in VirtualBox and you can change it by configuring network settings in the Kali Linux virtual machine. The IP address can be changed to 192.168.0.0 or any other address available on your network.
That's it!
Conclusion
In this article, we taught you how to troubleshoot the VirtualBox network connection on Kali Linux. I hope you found this tutorial useful and that it helps you to solve the issues about the VirtualBox network connection. If you have any questions or suggestions, you can contact us in the Comments section.