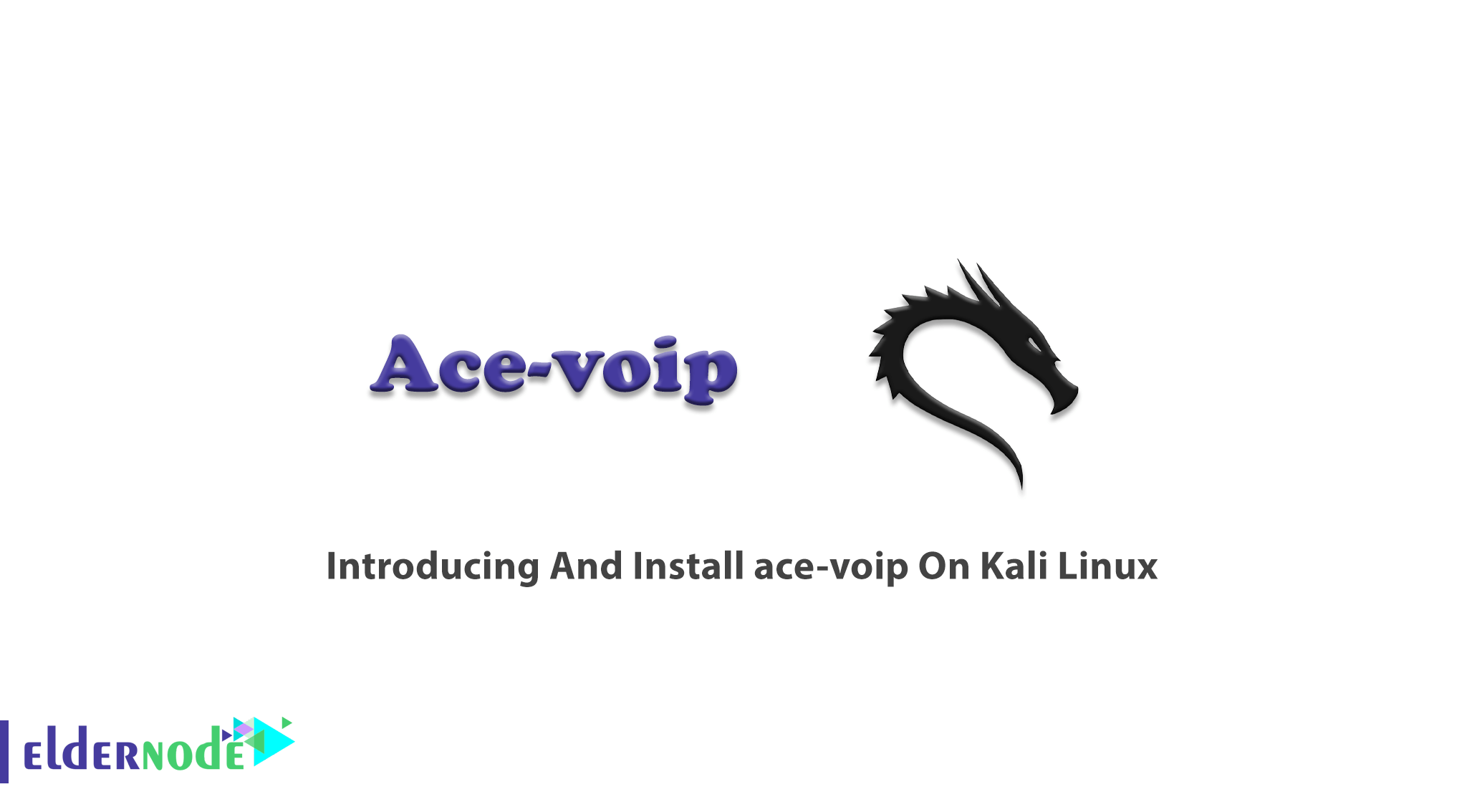 Automated Corporate Enumerator is a simple and powerful VoIP Corporate Directory enumeration tool. It acts as an IP Phone to download the name and extension entries that a given phone can display on its screen interface. ACE was developed as a research idea from "VoIP Hopper". It automates VoIP attacks that can be targeted against names in an enterprise Directory. The attacks will carry out against users based on their name, rather than targeting VoIP traffic against random RTP audio streams or IP addresses. Join us with this article to review Introducing And Install Ace-VOIP On Kali Linux. To purchase your own Linux VPS visit the packages available on Eldernode to sense the difference.
Introducing Ace-VOIP On Kali Linux
In this article, we try to introduce you to the Ace-VOIP tool and the advantages and disadvantages of VOIP in the first step. Then we teach you how to install Ace-VOIP On Kali Linux. Please join us.
What is the ACE-VOIP Directory tool? 
Ace-VOIP is under GPLv3 License. VoIP is a group of technologies for the delivery of voice communications and multimedia sessions over Internet Protocol networks. To download the VoIP corporate, ACE uses DHCP, TFTP, and HTTP. It works by outputting the directory to a text file that can be used as input to other VoIP assessment tools. If you need to deliver businesses substantial cost-saving benefits through both reduce line rental and call costs, using Ace-VoIP could be a good solution.
Since small and enterprise businesses replace their old traditional telephony systems with IP-based ones, they will have various features of VoIP-based PBX.
You can use ACE in one of two ways:
1- Auto discovers the TFTP Server IP Address via DHCP.
2- Specify the TFTP Server IP address as a command-line parameter of the tool.
Note: To download the configuration file correctly, you need to supply the MAC Address of the IP phone with the -m option (Mandatory, MAC address of the victim IP phone).
VOIP Advantages (Introducing And Install ace-voip On Kali)
Here is a list of VoIP advantages:
Lower costs
Increase accessibility
Complete portability
Higher scalability
Advanced features for small and large teams
Clearer voice quality
Supports multitasking
more flexibility with softphones
VOIP Disadvantages
It is normal to find some downsides in any tool. Let's have a look at the list of VoIP disadvantages.
1- Reliable Internet Connection Required
2- Latency and Jitter
3- No location tracking for emergency calls
ACE supporting (Introducing And Install ace-voip On Kali Linux)
ACE supports the VoIP corporate directory used in Cisco Unified IP Phones. Here is how it works:
Spoofs CDP to get VVID
Adds Voice VLAN Interface (VLAN Hop) – subsequent traffic is tagged with VVID
Sends DHCP request tagged with VVID
Decodes TFTP Server IP Address via DHCP Option 150
Sends a TFTP request for IP Phone configuration file
Parses file, learning Corporate Directory URL
Sends an HTTP GET request for Directory
Parses XML Data, writing directory users to a formatted text file
How To Install Ace-VOIP On Kali Linux
As you know, the process of installing tools on Kali is simple and fast. Run the following command to install Ace-VOIP on Kali Linux.
sudo apt-get install ace-voip
In this way, you will install Ace-VOIP and its dependent packages. To install its dependencies, type:
sudo apt-get install libc6
sudo apt-get install libpcap0.8
Conclusion
In this article, Ace-VOIP was introduced to you and you learned How to Install Ace-VOIP on Kali Linux. From now on, you can forget copper wireless handsets and use an Internet-connected computer, headset, and VoIP to make phone calls anytime and anywhere. It converts your voice into a digital signal to allow you to make a call directly from a computer, a VoIP phone, or any data-driven device. In case you are interested in learning more, find more related articles on Kali Linux tutorials.