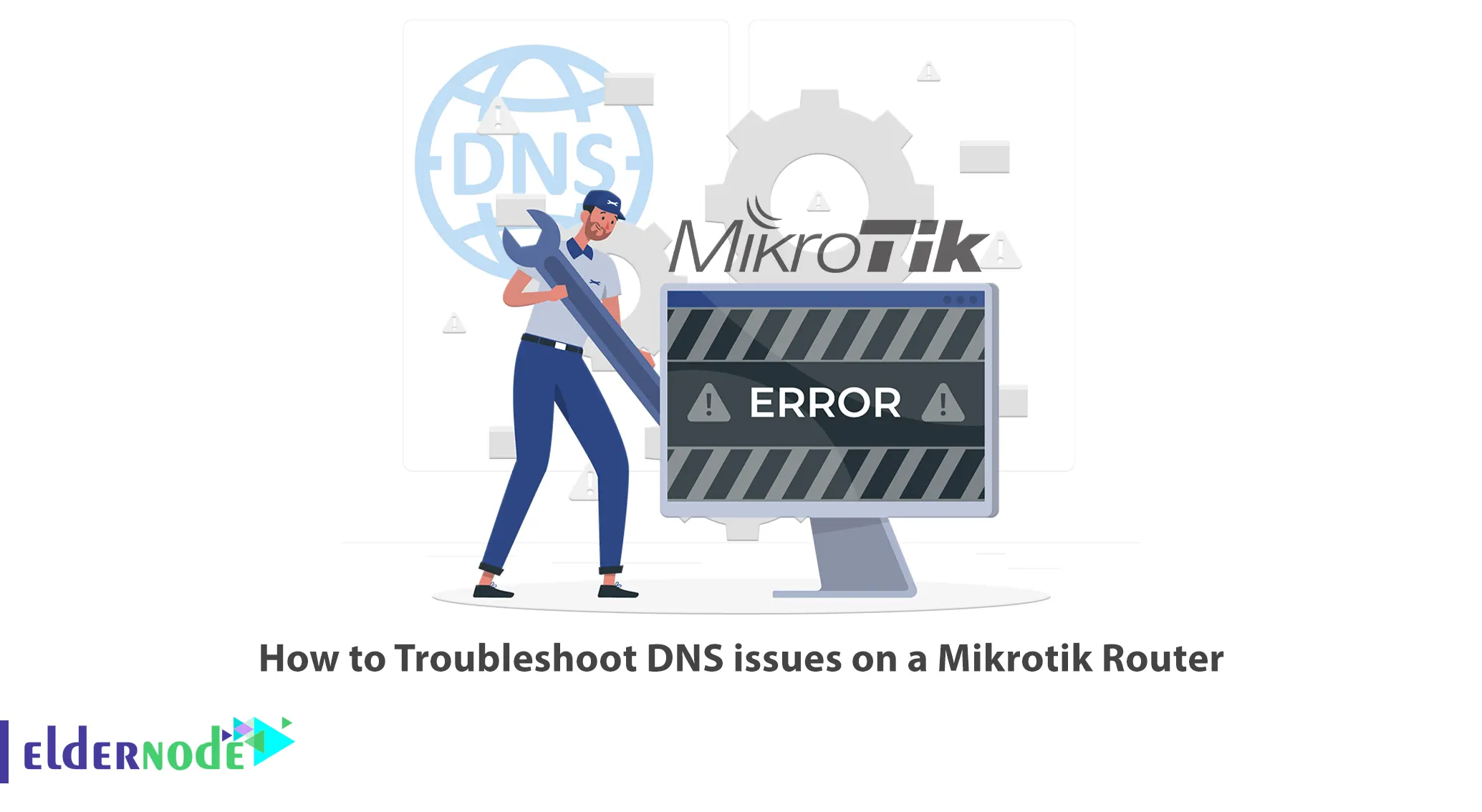 Nowadays, the Internet is more resilient, more redundant, and more distributed resources. But you may get messages like "DNS server not responding", "DNS server Unavailable" or "Server DNS Address could not be found" which will make you panic. This article will teach you How to Troubleshoot DNS issues on a Mikrotik Router. We offer cheap Mikrotik VPS servers, which are the best choice for users.
Tutorial Fix DNS issues on a Mikrotik Server
DNS stands for Domain Name System and is a network of servers that tracks the alphanumeric names for every Internet-connected device and every website in the world and matches them to integer IP addresses. There are several possible reasons why your DNS server on the MikroTik router is having problems. This may be due to your browser cache being refreshed or a problem with your router. All problems lead to the same annoying error message. Let's see how to troubleshoot issues on Mikrotik Router.
Troubleshooting Basic DNS issues on a Mikrotik Router
In this step, you will learn how to troubleshoot DNS issues on your Mikrotik Router. When a DNS error occurs, you need to investigate at several different levels to find out what is causing the problem and how you can get users online quickly.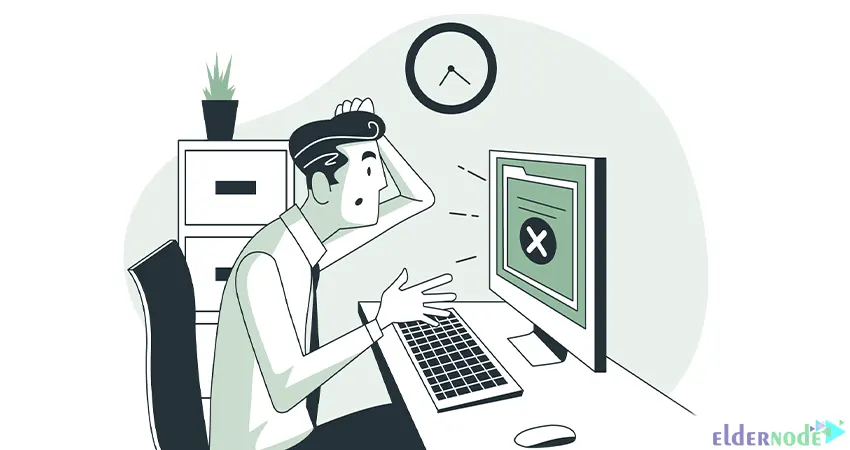 Web browsers usually attribute any connection problems to DNS problems. For example, your browser may indicate a physical router plug failure as well as a DNS problem. So, in case of a DNS problem, you should first do basic troubleshooting. To do this follow the steps below:
1–> Checking Cables and Connections: If your network has wired connections, check the wired connections to make sure everything is plugged in properly. But if your network is wireless, check that Wi-Fi is turned on and connected. Also, make sure your router is plugged in and working.
2–> Rebooting Router: Reboot your router and turn it on again after a minute. Wait for the indicator lights to stop blinking and then connect.
3–> Running a Malware Scan: A virus may block your internet access. In that case, you may have bigger problems before you tackle IP connectivity.
4–> Checking the Site: If you cannot access a particular website, it can be a problem with both DNS and the site itself. To check that the problem is not with the site itself but with DNS, you can issue the ping command for your web address from the command line. If you get the result "request could not find host" result, it means that the website has a problem and is down. If the ping command responds, it indicates that the site is active and the problem is with your DNS.
Troubleshooting Common DNS issues
Well, if the basic troubleshooting above doesn't solve your problem, you should do in-depth DNS troubleshooting. Common DNS problems that can cause blocking include:
1–> Checking the TCP/IP Settings: TCP/IP settings show how your computer communicates with others. To access these settings, first, go to your computer's Network or Control Panel and find "Manage Network Connections". Then navigate to the Local Area Connections >> Properties path, find and click on both IPv6 and IPv4 Properties. Check that each of them is set to "Obtain an IP address automatically" and "Obtain DNS servers address automatically".
2–> Flushing DNS cache: Your computer stores network information on recent visits and attempts to connect to web domains in the DNS cache. Your cache can be corrupted with incorrect information, to fix this clear the cache. To do this, enter ipconfig /flushdns in the command line prompt. The next time you visit a website again, the DNS cache must refresh the DNS information.
3–> Renewing domain name: If you don't renew your domain name, your web address will work but you will be redirected to a strange website. Contact the registrar to fix this, as many wait 20-30 days after a domain expires before auctioning it off.
How to Fix a DNS server not responding
If you're getting your DNS server not responding error, you need to dig deeper to understand the errors or misconfigurations that could be causing these problems. To do this, you can use nslookup (a tool built into Windows). Nslookup is integrated with various software solutions, including SolarWinds Remote Monitoring and Management, and you can use nslookup's DNS troubleshooting commands to determine specific internal or external issues.
Nslookup was one of the original DNS diagnostics available in both interactive and non-interactive modes. But note that it is more useful for this task in interactive mode. You can use it to verify your IP address and the DNS server you are on. If you want to find the IP address of a host, just enter the command prompt and type nslookup followed by your domain. This will probably return a local server. Set the query type to NS and enter the domain name to find the authoritative server. So, let's see the most common DNS record types that can cause DNS issues.
1–> A record: They are very basic DNS data that matches a domain with an IP address. Check for an A record using the nslookup command followed by a domain. Then, it allows you to verify that the domain goes to the correct IP address and vice versa. Note that an AAAA record is the same as an A record but for IPv6.
2–> CNAME: It stands for Canonical Name that you can use to point one domain name at another domain name. CNAME records can sometimes cause problems with emails. To check that the domains are pointing to the right places, just enter the command "set type=cname" followed by your domain for nslookup.
3–> MX: It stands for Mail Exchange and directs email from your domain to a host server. If this is incorrect, it explains why users are having trouble sending emails to your domain addresses. You need to ensure that the MX maps to your domain (A or AAAA record). So to do this, you can use the command "set type=mx" followed by your domain.
That's it!
Conclusion
In this article, we taught you how to troubleshoot DNS issues on a Mikrotik Router. I hope you found this tutorial useful and that it helps you to troubleshoot DNS issues on your Mikrotik Router. If you have any questions or problems, you can contact us in the Comments section.