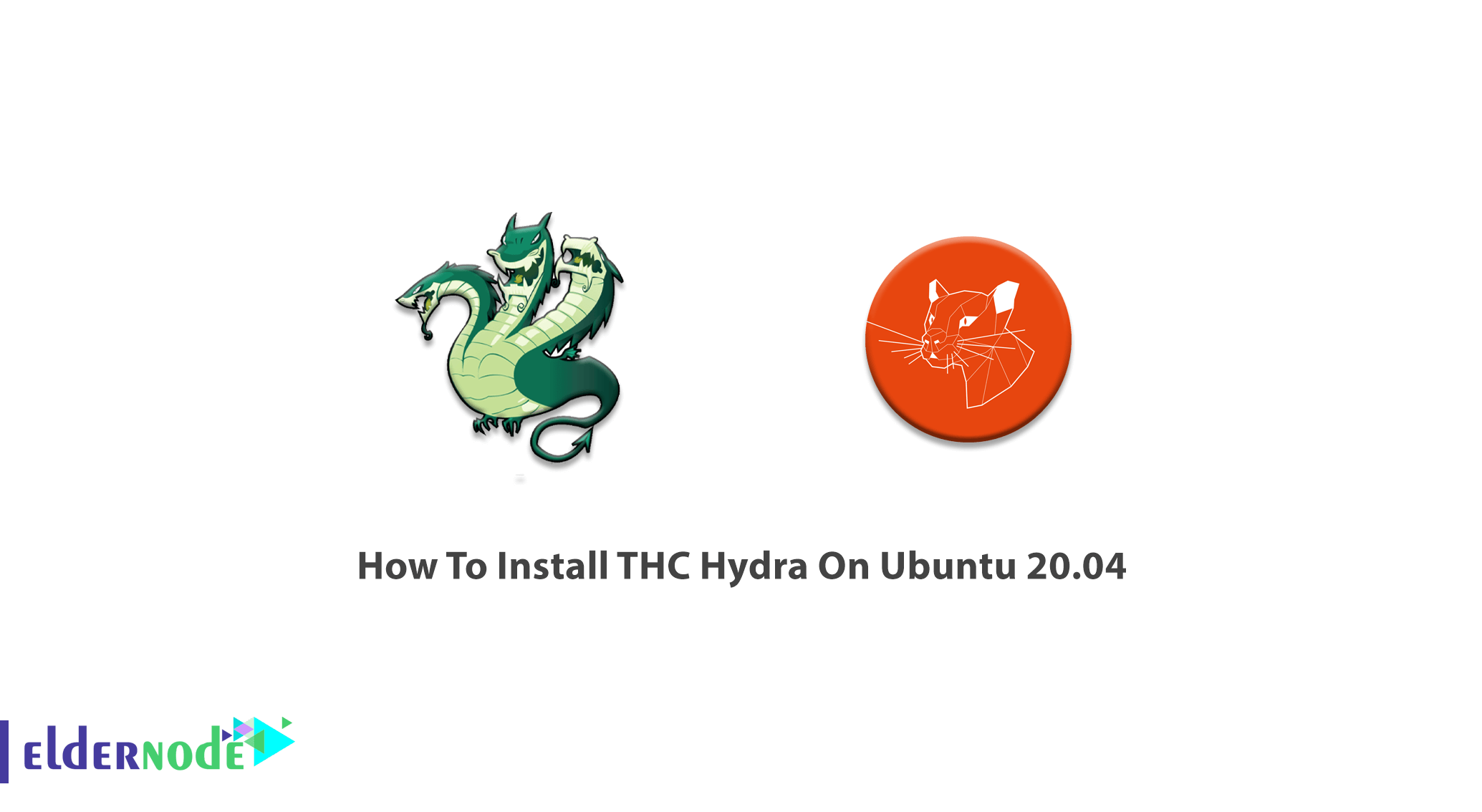 Hydra, also known as THC Hydra is a very powerful and professional cracker that uses this cracker tool to crack different accounts. This tool supports different protocols for attacking. Hydra has a graphical environment and international support. It also HTTP, socks proxies, and 51 different protocols supporting. More importantly, it supports most Operating systems such as all Unix platforms, macOS, Windows, Mobile systems based on Linux, macOS, or QNX. Hydra is available in both command and graphical format. By default, it exists in hacker Operating Systems such as Kali Linux. In this article, you will learn How To Install THC Hydra On Ubuntu 20.04. Visit the available packages of Eldernode to find one that depends on your needs and purchase your own Ubuntu VPS.
To let this tutorial work better, please consider the below Prerequisites:
A non-root user with sudo privileges.
To set up, follow our Initial server setup on Ubuntu 20.04.
Tutorial Install THC Hydra on Ubuntu 20.04
Hydra is written in C language, under AGPL-3.0 license, and supports numerous protocols to attack. As a very fast and flexible tool, new modules could be added easily. Researchers and security consultants use this tool to show how easy it would be to gain authorized access to a system remotely. Hydra and many other similar pen-testing tools and programs are referred to as Bruce Force which is a common approach and the approach used by them.
Supported Protocols
Hydra supports some protocols which are listed below:
1- Cisco enable
2- FTP
3- HTTP(S)-FORM-GET-POST
4- HTTP-Proxy
5- IMAP
6- MS SQL
7- MySQL
8- NNTP
9- IRC
10- PC-NFS
11- POP3
12- PostgresSQL
13- RDP
14- SMB
15- SMTP
16- SNMP
17- SOCKS5
18- SSH
19- Teamspeak
20- Telnet
21- VMware Auth
22- VNC
And so on.
Quick Install Hydra on Ubuntu 20.04 | Ubuntu 18.04
Choosing a strong password is always being recommended. Since guessing and cracking passwords has become easy and brute-forcing is a major kind of attack in the boom. To crack passwords a great tool to brute force is a hydra. Installing Hydra on Ubuntu is very simple and fast. Hydra usually comes preinstalled in the Kali Linux system but now that you are using another distribution, follow the steps below to proceed with the installation.
Open Terminal and run the following command to install the hydra package on Ubuntu:
sudo apt-get update
sudo apt-get install hydra
Note: When you use the -y flag, you mean yes and provide a silent installation without facing questions.
To install some dependency libraries, type:
apt install libssl-dev libssh-dev libidn11-dev libpcre3-dev libgtk2.0-dev libmysqlclient-dev libpq-dev libsvn-dev firebird-dev libncp-dev
In case, you did not find the libraries in your repository, download and install them manually.
How to remove Hydra from Ubuntu Linux
In case you have installed it accidentally or you wish to uninstall hydra for any reason, run the commands below to remove it.
sudo apt-get purge hydra-gtk
sudo apt-get autoremove
sudo apt-get autoclean
Conclusion
In this article, you have learned How To Install THC Hydra On Ubuntu 20.04. Using different approaches to perform brute-force-attacks, Hydra works and guess the right username and password combination. Penetration testers use Hydra with a set of programs to be able to use to generate wordlists.