You may be one of those people who are interested in running Android software and games on your computer. There are quite a few ways to do this and it can bring you a unique experience of Android games and apps. Nox Player is a convenient and reliable tool that can be used to run Android applications and games on the computer. This software actually creates a virtual machine in your operating system and you can use it to run Android applications and games on your computer. In this article, we are going to teach you How to Install Nox Player on Windows 10 RDP. You can see the packages available in Eldernode if you want to buy a Windows VPS server.
Tutorial Install Nox Player on Windows 10 RDP
Introduction to Nox Player
Nox Player is an Android emulator that builds a virtual Android operating system on Windows or Mac that allows users to use the software they want to run.
If your computer hardware is not up to date, you should not expect proper performance from this virtual machine; Because Nox Player is one of the software that will require computer hardware resources such as CPU and RAM.
After installing Nox Player, you can specify how much computer hardware power will be provided to Nox Player. For example, you can allocate some CPU cores and some computer RAM to this software. This feature can be very useful for developers because they can use it to find out what software or game they produce on phones with different hardware. If your goal in installing Nox Player is just to run Android games, we recommend that you keep the default settings.
The interesting thing is that the makers of Nox Player have put their main focus on running games. According to the official Nox Player website, this virtual machine is a great simulator for running games.
Another important point about Nox Player is that this virtual machine uses version 5.1 of Android and some new applications may run into it. Of course, this operating system is the default version of Nox Player, and you can install newer versions of Android on it whenever you want. Of course, you have to keep in mind that newer versions of Android will also require more powerful hardware.
Nox Player Features
Some features of Nox App Player for Windows include:
1. Very little use of system resources compared to Bluestacks
2. Completely offline installation, easy and without any ambiguity and difficulty
3. Ability to select the type of device by the user: mobile or tablet
4. Ability to select the desired resolution and DPI by the user
5. Ability to select the number of processors and the amount of RAM desired by the user
6. Compatibility with all Windows 7, 8, 10, and XP
7. Easy and complete access to all your Windows drives
8. Simultaneous execution of several games and programs on the simulator
9. Easy typing with keyboard + camera and microphone integration
10. Stylish user interface without difficulty compared to similar programs
Install Nox Player on Windows 10 RDP
After you are fully acquainted with Nox Player in the previous sections, we now want to show you step by step how to Install Nox Player on Windows 10 RDP. To do this, just follow the steps below in order.
In the first step, you need to search and run Remote Desktop Connection from your Windows Start menu. In the window that opens, enter the IP you want to enter the Windows 10 RDP environment and click on Connect: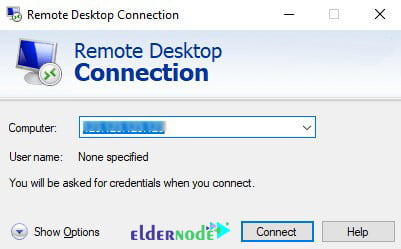 After entering the Windows 10 RDP environment, you should now open one of your favorite browsers and go to the Nox website to download Nox Player: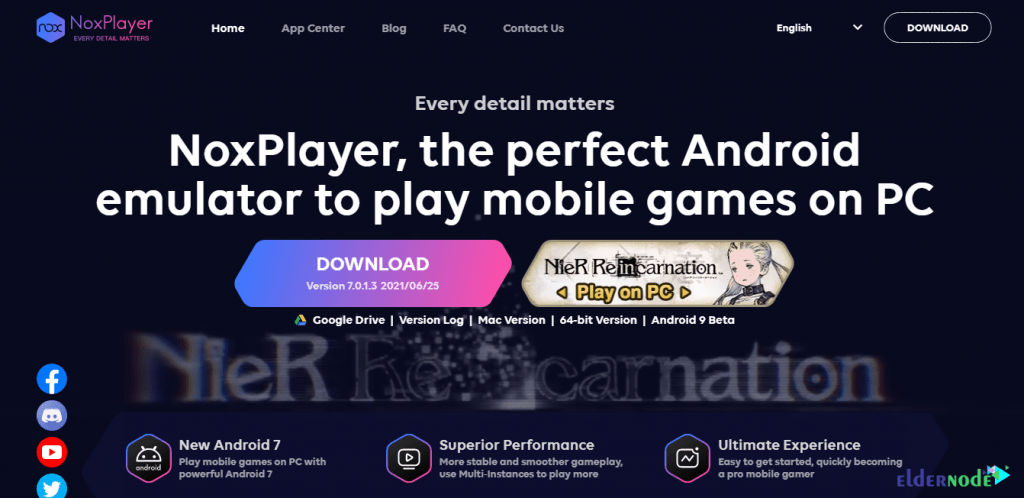 After the download is complete, go to the place where you downloaded the file and double-click on it to start the program installation process:

In the window that opens, check "I have read and accept the Nox License Agreement". Then click on Install: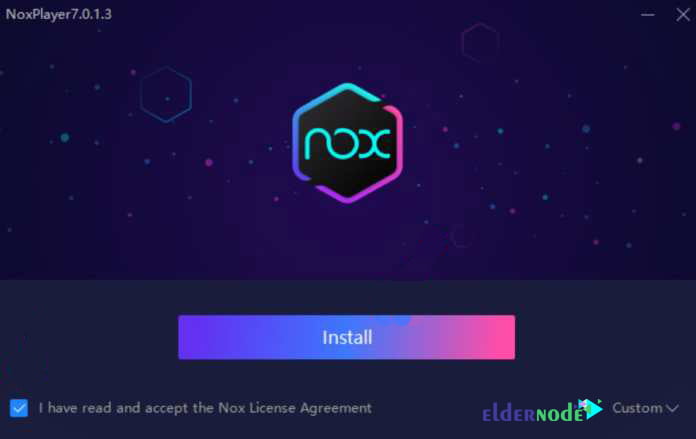 Installing the program may take a few minutes, so please be patient: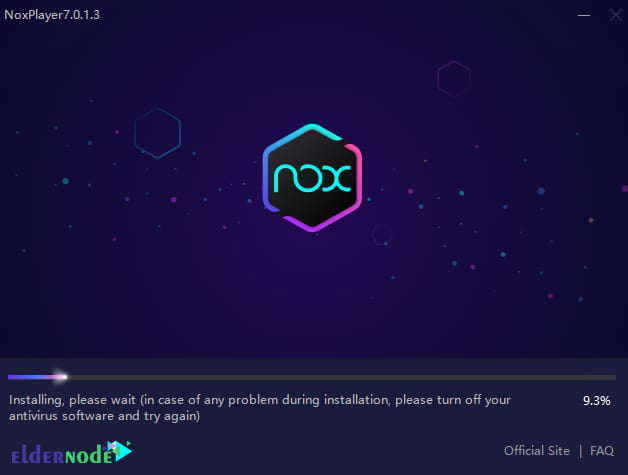 Finally, after the installation of Nox Player is complete, you can use it by clicking on Start: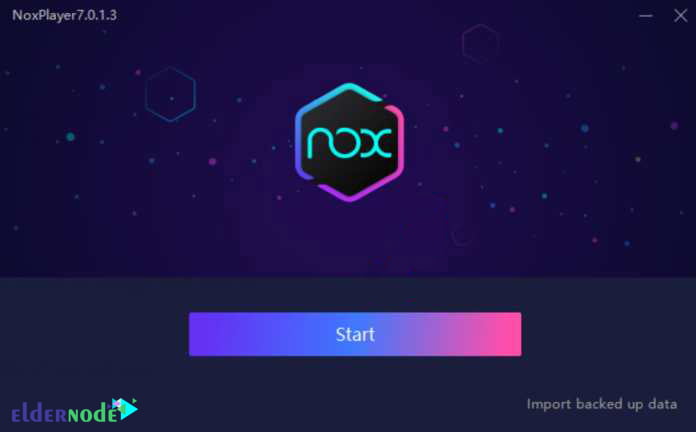 How to Setup Nox Player on Windows 10 RDP
As you saw in the previous step, we taught you how to install Nox Player on Windows 10 RDP. Now we want to show you how to set it up. To run Nox Player, just double-click on its icon on the desktop. You can also run it by searching for the Nox Player name from the Start menu.
Now you need to click on the Google Play Store icon. This will ask for your Google Account: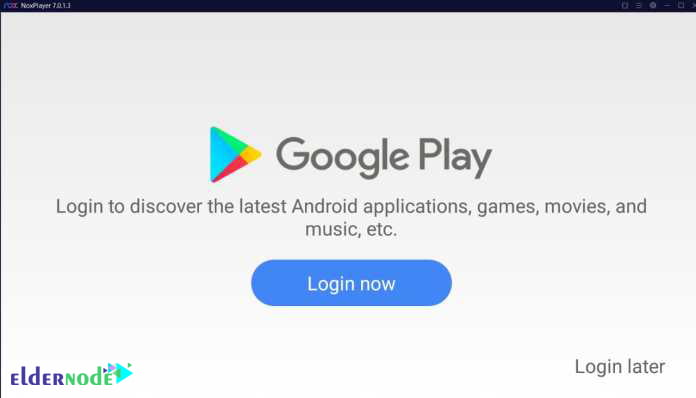 If you have an account, you can access your account by entering your email and password. Otherwise, click on Create account and create an account for yourself. Then, click on Next: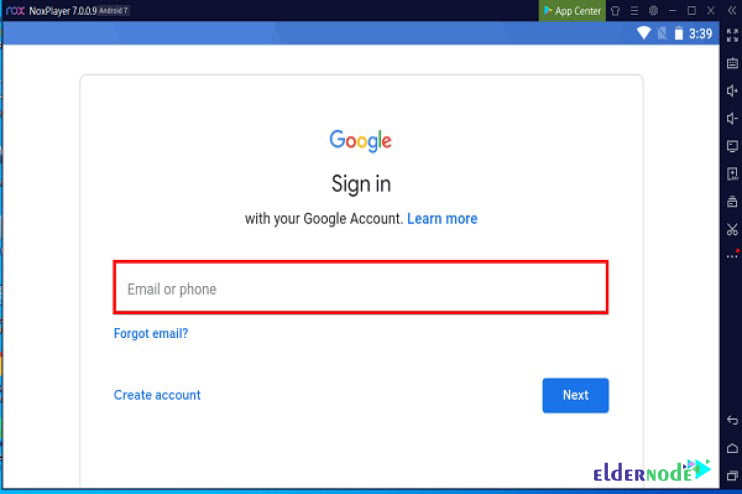 In the image below, you can see the Nox Player application environment related to your account: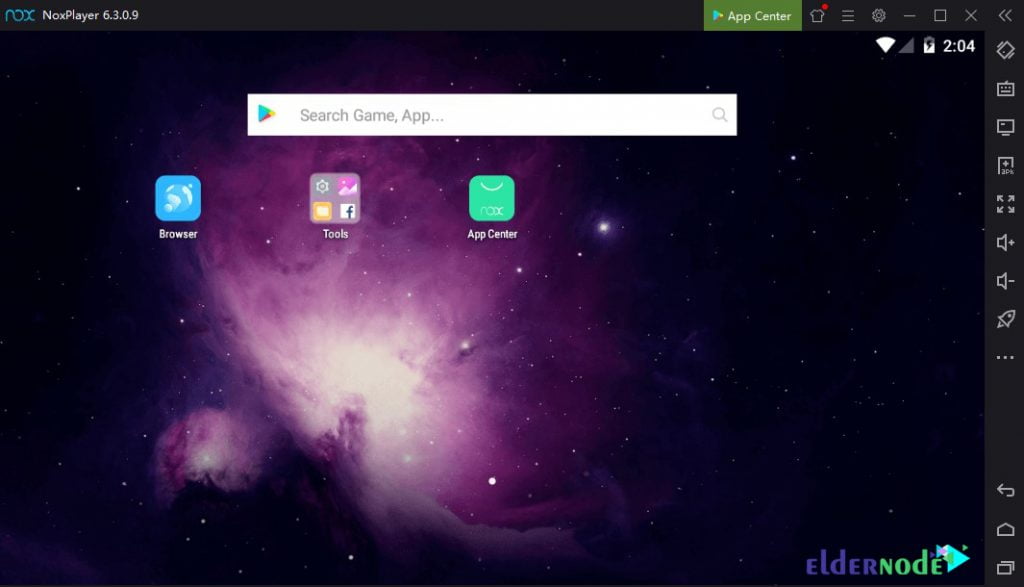 Conclusion
Nox App Player can be considered one of the fastest, best, and most efficient Android emulator software on Windows, which has a very beautiful user interface and brings a different experience of having Android on your PC. One of the problems that Bluestacks software faces is that Google software does not get along with it. Nox App Player software solves this problem and connects with various Google services without any problems. In this article, we tried to teach you How to Install Nox Player on Windows 10 RDP.