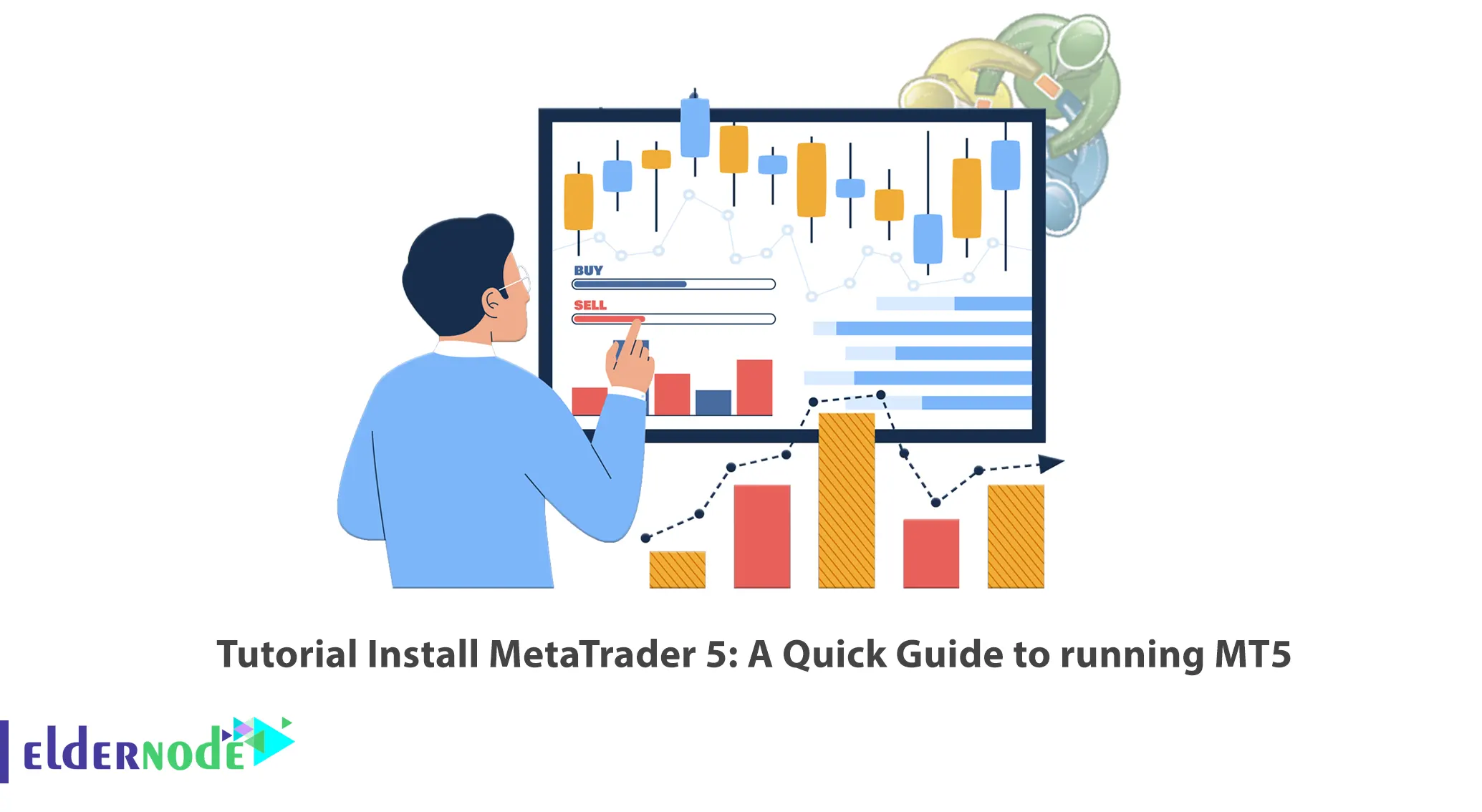 Nowadays, there are few people who have not heard the name of Metatrader software. This software is considered one of the strong and leading platforms for doing transactions in the forex market. The ability to install Metatrader is a good opportunity for traders to carry their work tools with them at any moment and make their transactions much easier than before. If you are also a newcomer to this big global market, we suggest you stay with us until the end of this article. In this article, we intend to teach you how to install MetaTrader 5 step by step. You can also choose and buy various forex VPS server plans on the Eldernode website.
How to Install MetaTrader 5 with A Quick Guide
Features of Metatrader software
Metatrader has been heavily used by users due to its high trading capabilities and its free nature. Downloading and installing this software as well as changing its settings is very easy and has a user-friendly environment. Metatrader provides access to price charts and automatic transactions. In addition, you can review your previous trades in this software.
Another point is the demo feature of this software, which allows you to trade in real market conditions without depositing any money. In demo conditions, new market entrants will gain enough experience without incurring losses.
Installing MetaTrader 5
In this section, we are going to show you step by step how to install Metatrader 5 on Windows. In the first step, you need to visit the Metatrader download page. Then click on Download MetaTrader 5 for Windows to start downloading this software: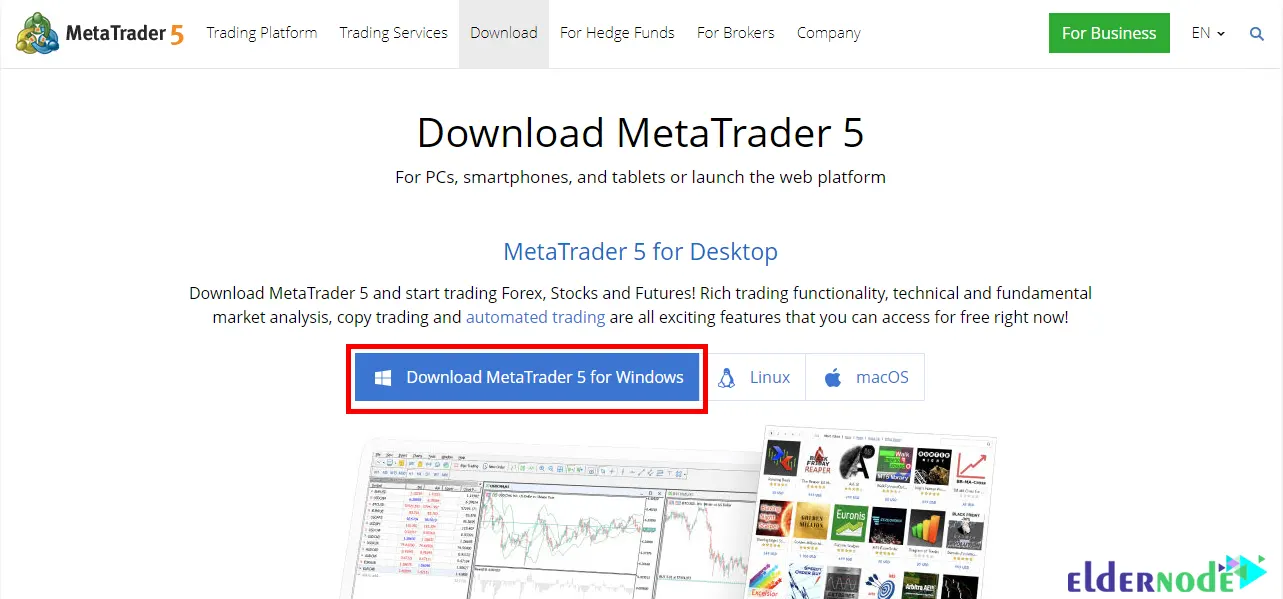 Now you need to go to the place where you downloaded the installation file. Double-click the download file and then click "Run" to start installing MetaTrader 5:
As you can see, in the opened window, you must click on "Yes":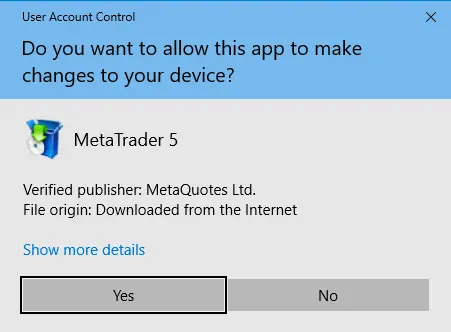 At this stage by clicking "Next" button you agree to the terms of this license agreement: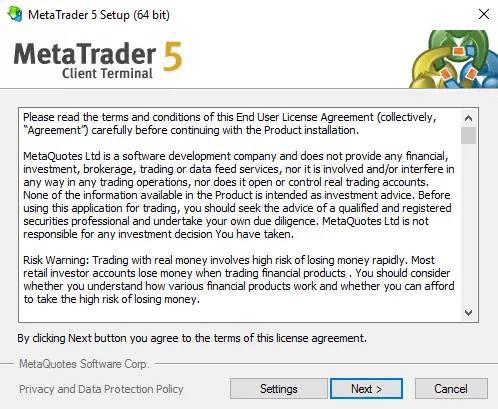 Finally, by clicking "Finish", the installation steps of Metatrader 5 will be completed: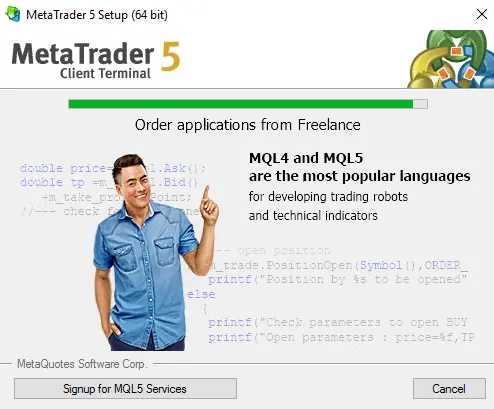 After you have successfully installed Metatrader 5, you will see the environment of this software as shown in the image below: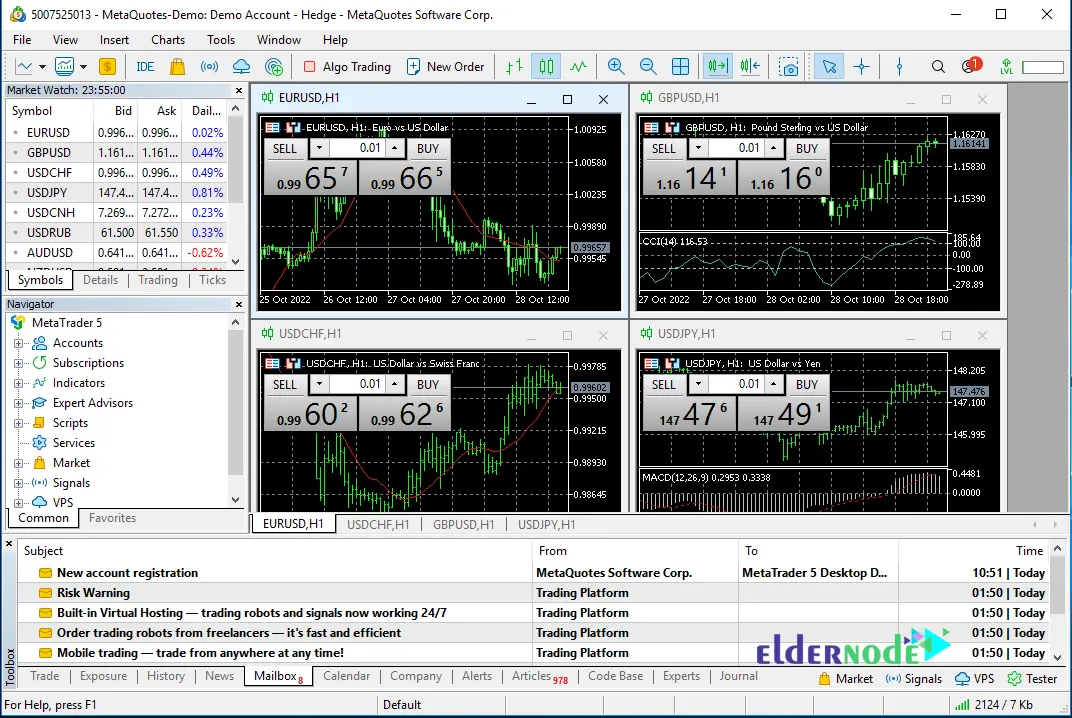 Conclusion
Both Metatrader 4 and 5 versions, by the Russian company MetaQuotes, are designed for users who want to enter the Forex market. Although MetaTrader 5 is a newer version and in a way the successor of MetaTrader 4. In this article, we tried to teach you how to install Metatrader 5. If you have any questions, let us know in the comments section.