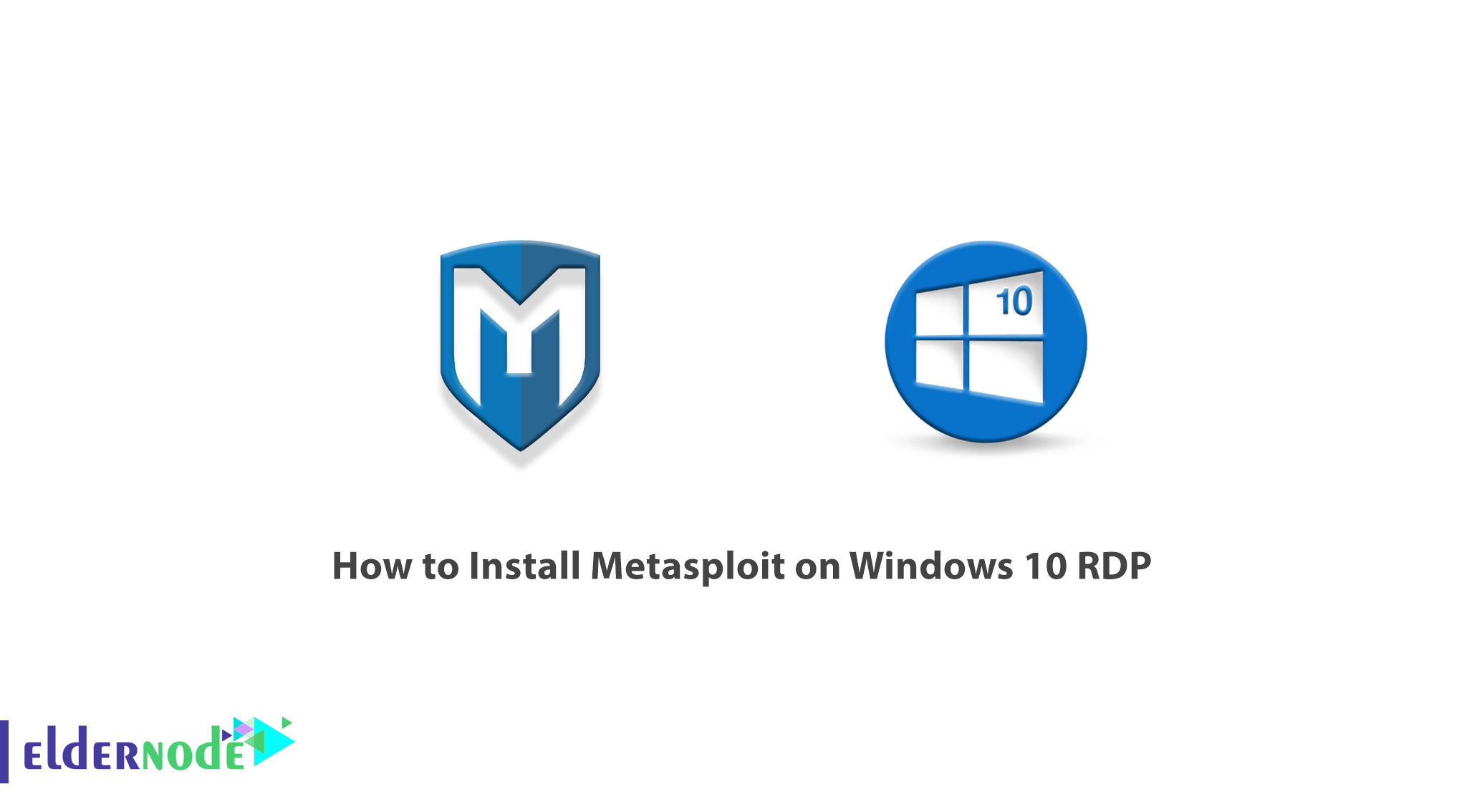 Metasploit is a computer security project that provides information on security vulnerabilities and helps with IDS intrusion testing and signature development. This program is written in Ruby programming language. Metasploit is an open-source framework written specifically for hackers, security researchers, and other network security activists. You can use this framework to exploit vulnerabilities in various systems, networks, and software and infiltrate these systems. This application has many exploits by default, but in addition, you can create your own exploit and add to it. In this article, we are going to teach you How to Install Metasploit on Windows 10 RDP. It should be noted that you can visit the packages available in Eldernode to purchase a Windows VPS server.
Tutorial Install Metasploit on Windows 10 RDP
The exploit is malicious code written by a hacker for a security hole. Basically, when a vulnerability is found, for example, you have to work 10 steps and enter different codes to be able to exploit that vulnerability. But when you write exploits, you simplify the task and you can use vulnerabilities by doing a few simple steps.
Hackers write exploits for two reasons:
1- Proof of vulnerability
2- The possibility of using that vulnerability by other security researchers
Working with some exploits requires specialized knowledge. But Metasploit solves this problem altogether. Metasploit has many exploits in different fields in its heart and you just have to select the desired exploit according to the victim system and start the penetration testing operation.
In the next section, we will discuss the modules of Metasploit. Then we will teach you How to Install Metasploit on Windows 10 RDP. Please join us.
Metasploit(MSF) modules
In Metasploit, modules are embedding in various categories that we want to examine:
1- Exploits
Exploits are codes that an attacker can use to gain access to a vulnerability system.
2- Payloads
Payloads are modules commonly using in exploits. These codes are actually what we want to do with the exploit. For example, if we want to add a user to the system, we must use the payload related to adding the user in Metasploit.
3- Auxiliaries
These modules are using for tasks such as Scanning in Metasploit.
In the next section, we will discuss how to install Metasploit on Windows 10 RDP.
Install Metasploit on Windows 10
In this section, we want to teach you how to install Metasploit on Windows 10 RDP. To do this, just follow the steps below. In the first step, you need to download the latest Metasploit Windows installer.

Once you have successfully downloaded the file, go to the location where you downloaded the installation file. Double-click it to start the installation process. In the window that opens, click Next.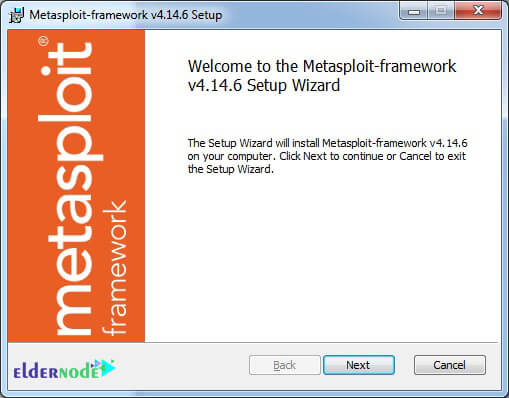 Check I accept the terms… and then click Next.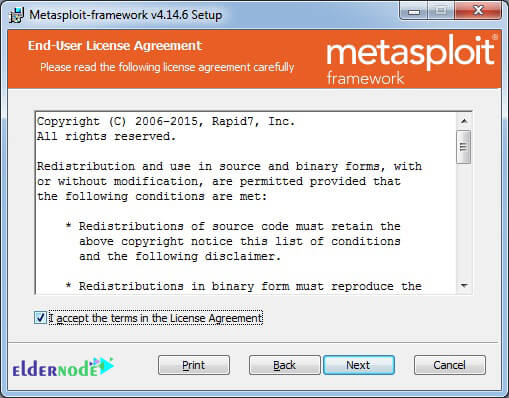 Next, you need to specify where you want the Metasploit Framework to be installed. Click Next again.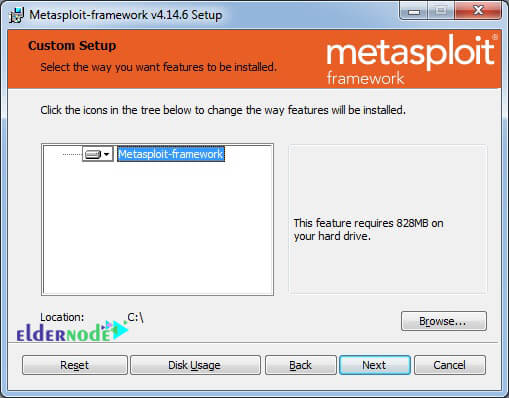 Then click on Install.
*
Finally, click on Finish to complete the installation process successfully.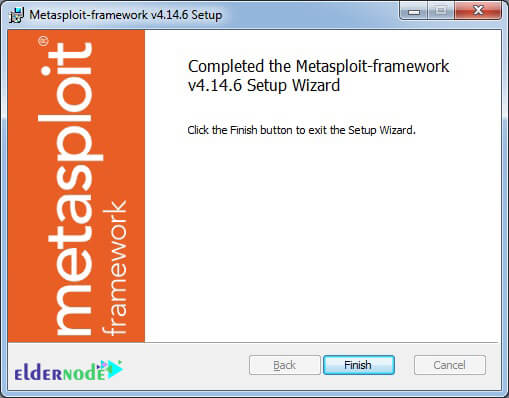 How to access and use Metasploit on windows 10 RDP Admin
After you have successfully completed the above steps, in this section you will learn how to access and use the Metasploit Framework. To do this via the command line, just press the Windows Key+R.
In the Run window, type cmd and press Enter.
Now, using cd, navigate to the folder/path where you installed the Metasploit Framework.
In the next step, type msfconsole and press enter. By executing this command, you should see the following image: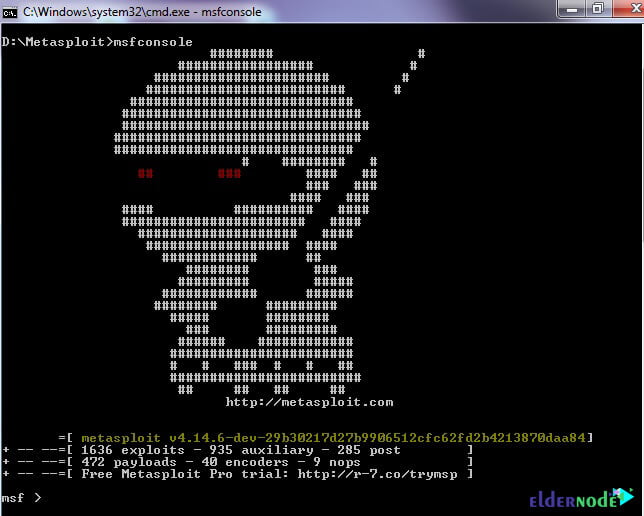 Conclusion
Metasploit is a penetration testing framework that allows users to manage their penetration testing process and perform it in the best possible way. In fact, Metasploit integrates penetration testing and meets the needs of different tools for different stages of penetration testing. In this article, we tried to teach you how to install Metasploit on Windows 10 RDP.