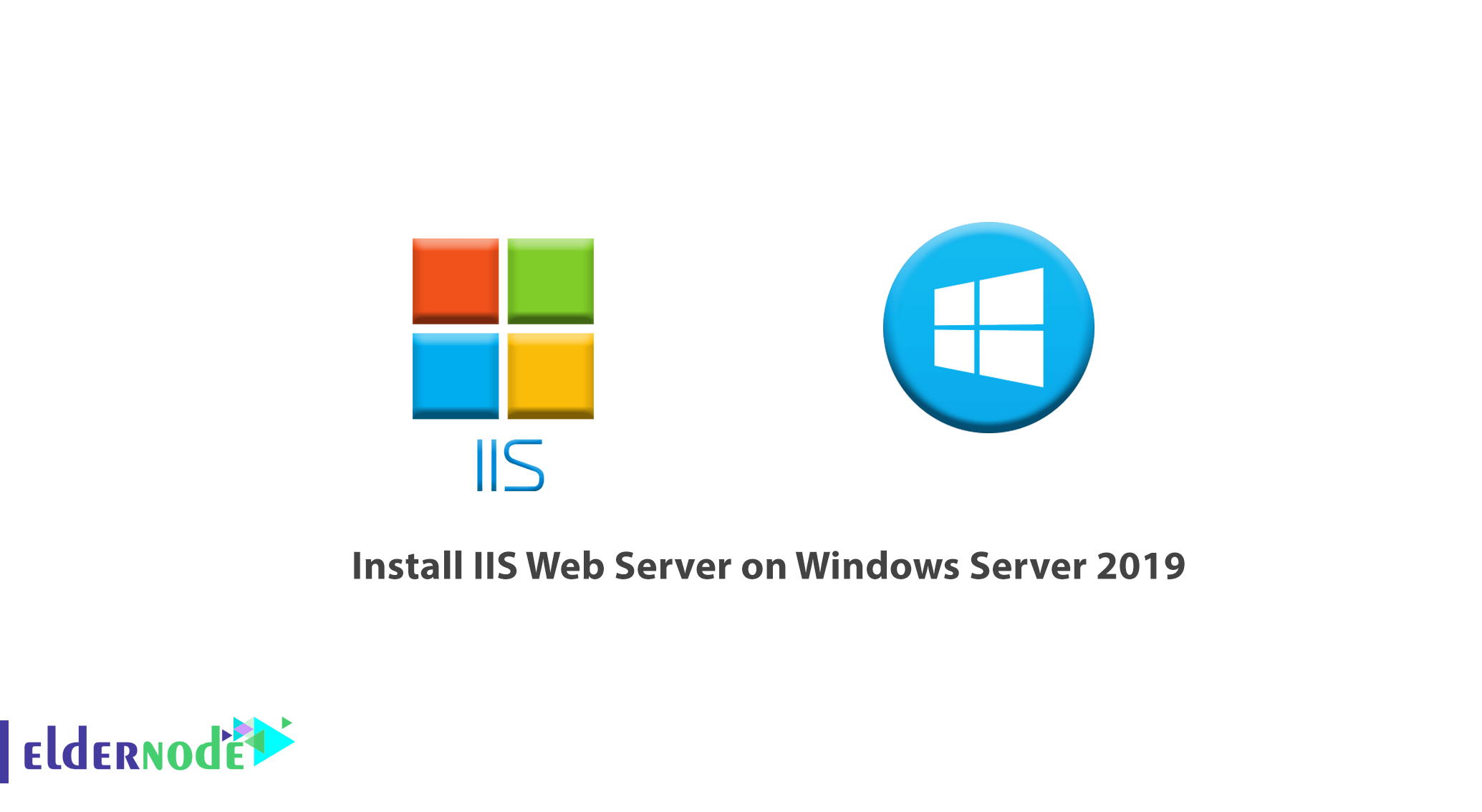 How to Install IIS Web Server on Windows Server 2019. IIS Web Server is for Windows Server that can be installed on different versions of Windows. IIS Web Server allows Windows to respond to web requests.
The IIS web server has fewer users than Apache and Nginx, which may be due to slower speeds.
IIS stands for Internet Information Server. IIS is a web server-dependent Visual Basic application that responds to a browser request.
In this article, we will teach you how to install IIS Web Server on Windows Server 2019.
Choose your perfect Windows Virtual Private Server Packages in Eldernode
1)

Open Server Manager

You have to go to the Server Manager to begin the installation. Hit your Windows key and search for the Server Manager.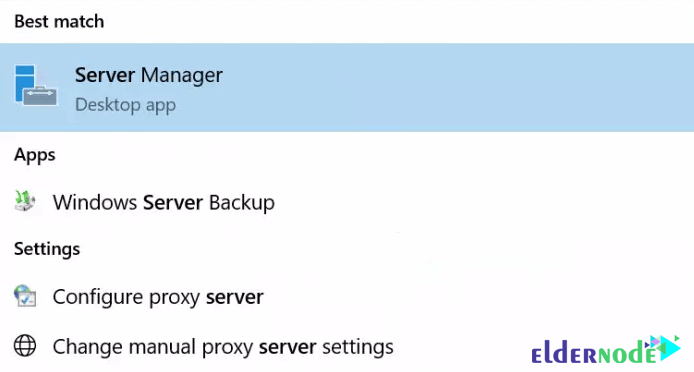 Once open, click on Add Roles and Features.

On the first page of the Add Roles and Features Wizard, click Next.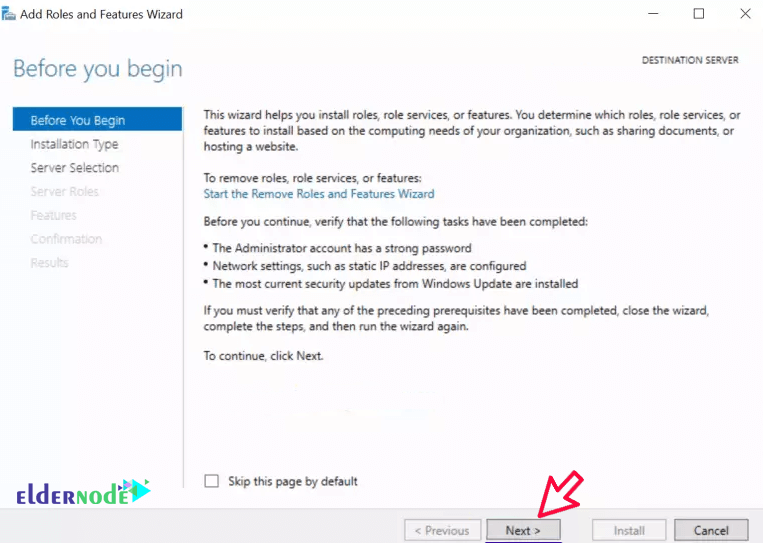 2)

Installation Type

In the Select Installation type page, select Role-based or feature-based installation and click Next.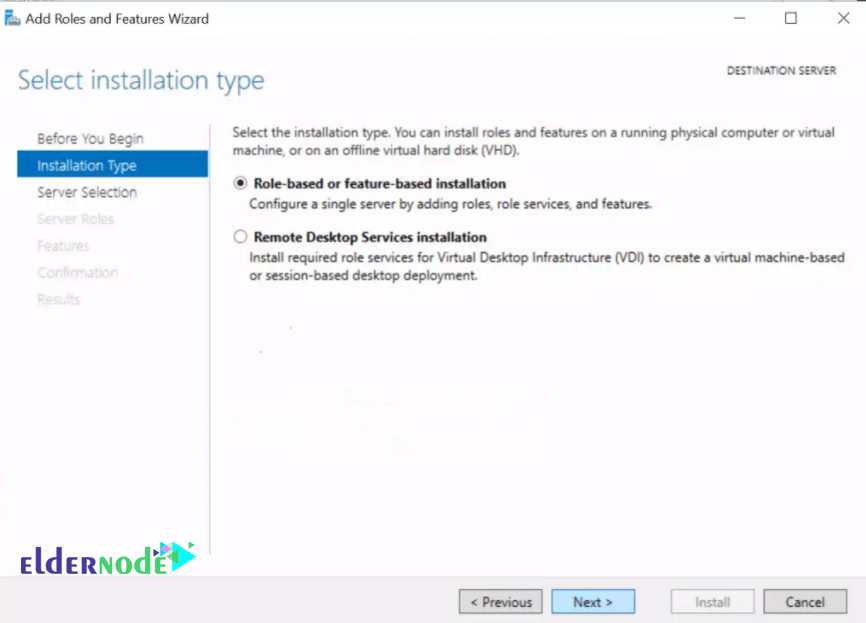 3)

Destination Server

Select the server you will install NFS on and click Next.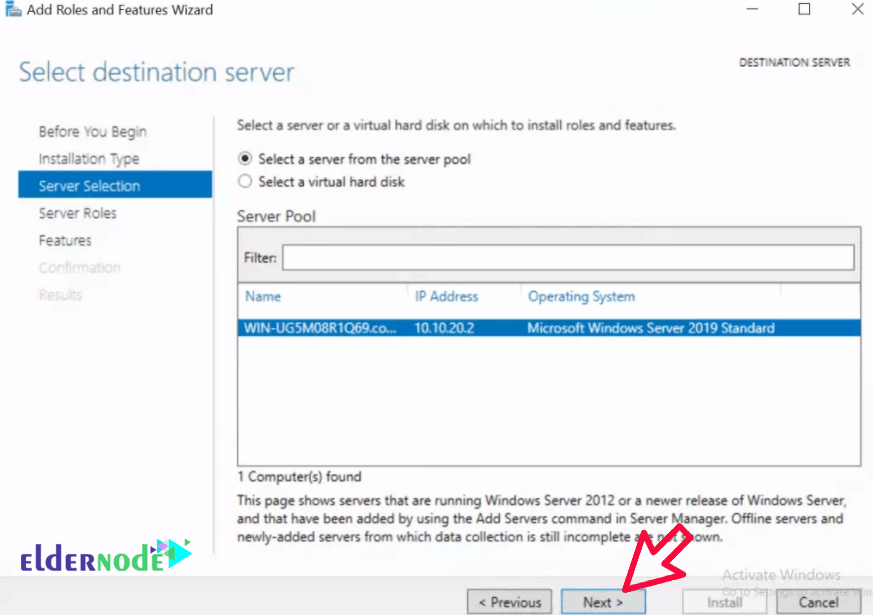 4)

Server Roles

In the Select server roles section, check WebServer (IIS) in the middle window.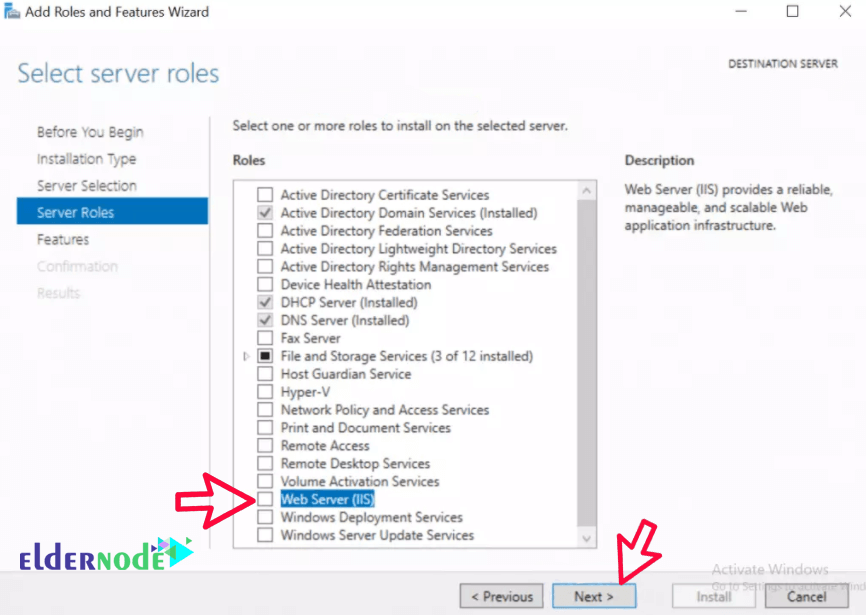 5)

Features

In the pop-up window, click on Add Features then hit Next.

After that click Next on the next three consecutive windows as illustrated below: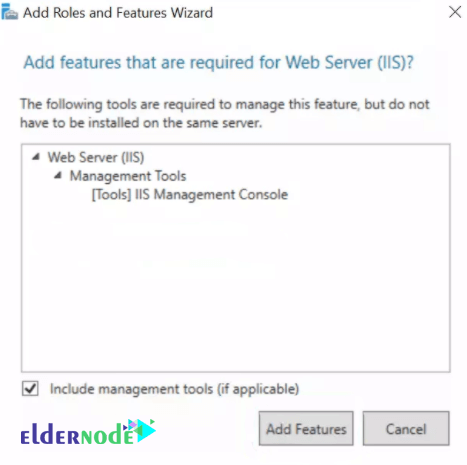 *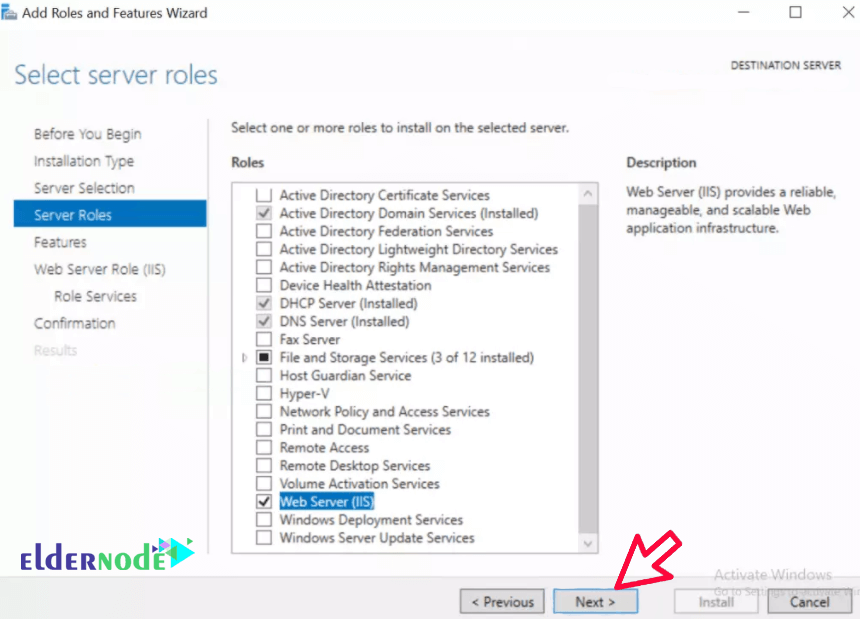 **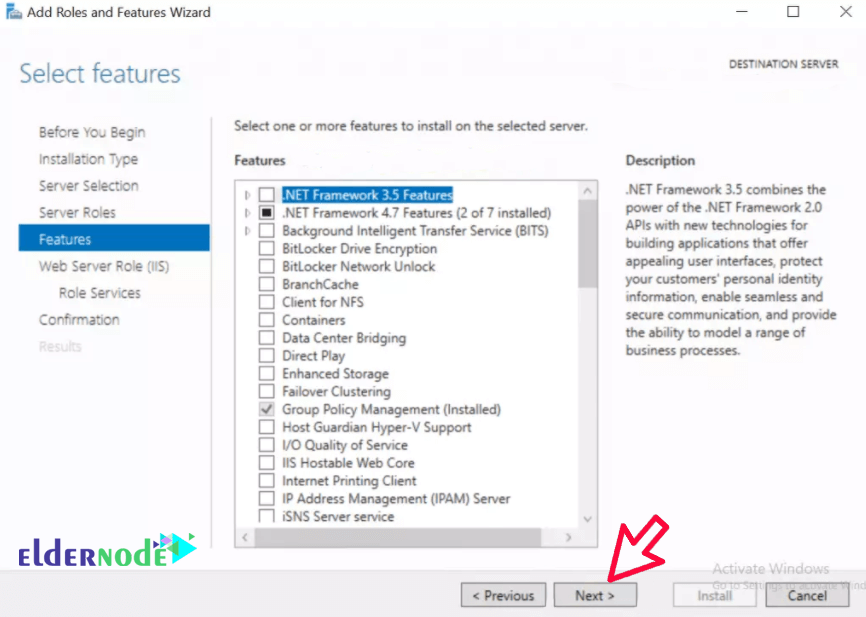 ***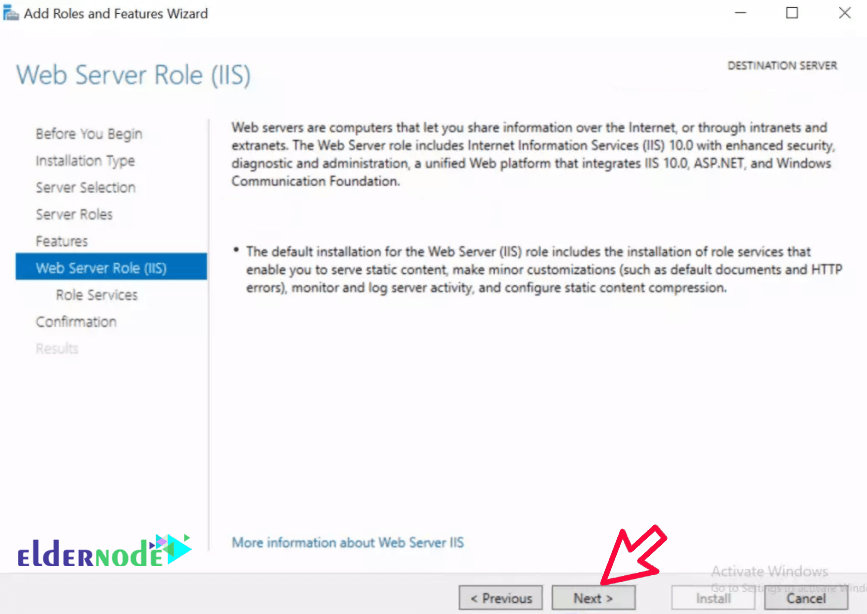 6)

Confirmation

On the Confirm installation selections page click on Install.

Afford it some time to finish after which you just click Close.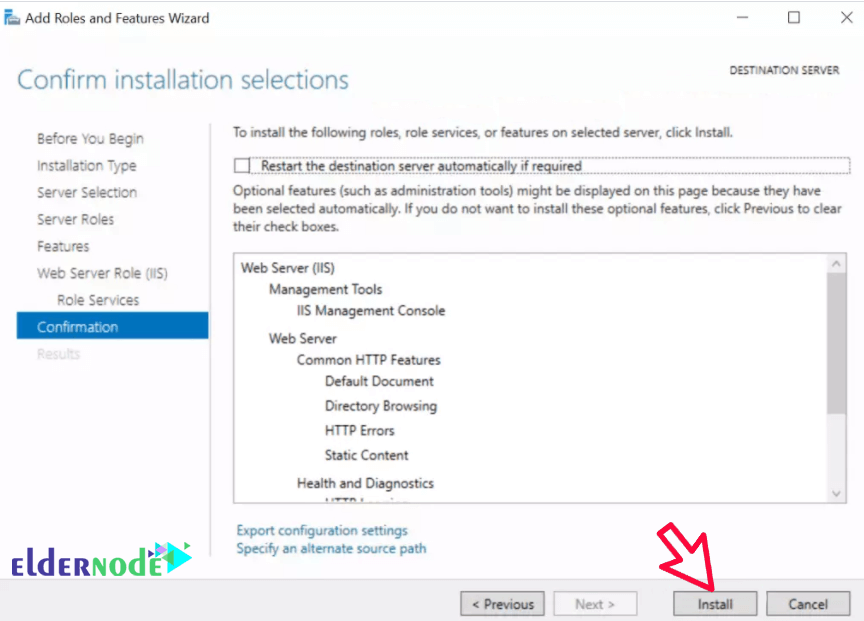 *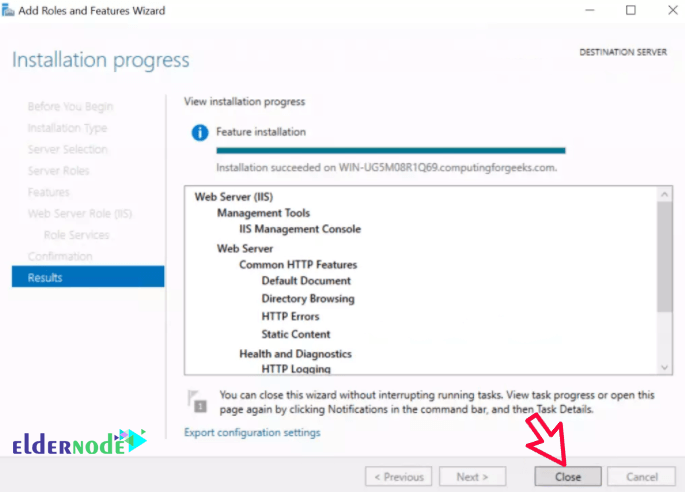 7)

Prove the Web Server is running

Open your browser either within the server or on a computer that can access your IIS Server network and input its IP Address on the browser's search as shown below: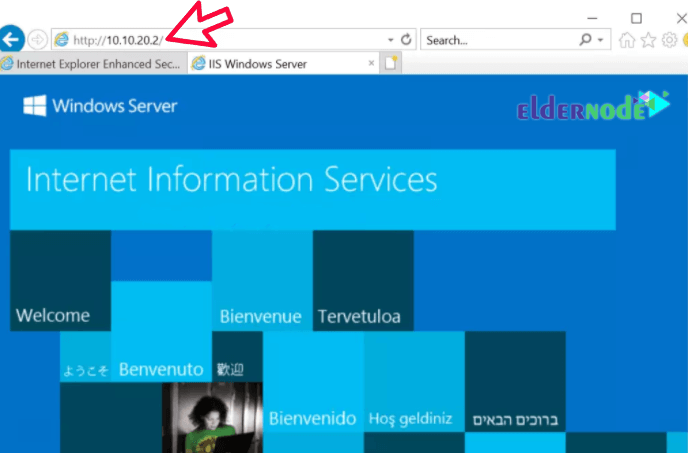 This is where the IIS Webserver installation was completed successfully. In the following articles, we will teach you how to configure IIS Webserver in Windows Server 2019.
Also, see:
1.Windows Server 2019 installation and configuration tutorial
2.Tutorial Configure NTP Server in Windows Server 2019
3.Tutorial Configure Virtual Directory on Windows IIS Server 2019
4.How to Install and Configure Hyper-V on Windows Server 2019
5.How to install Active Directory on Windows Server 2019
6.How to Install and Configure Windows Admin Center on Windows Server
Dear user, we hope you would enjoy this tutorial, you can ask questions about this training in the comments section, or to solve other problems in the field of Eldernode training, refer to the Ask page section and raise your problem in it as soon as possible. Make time for other users and experts to answer your questions.
Goodluck.