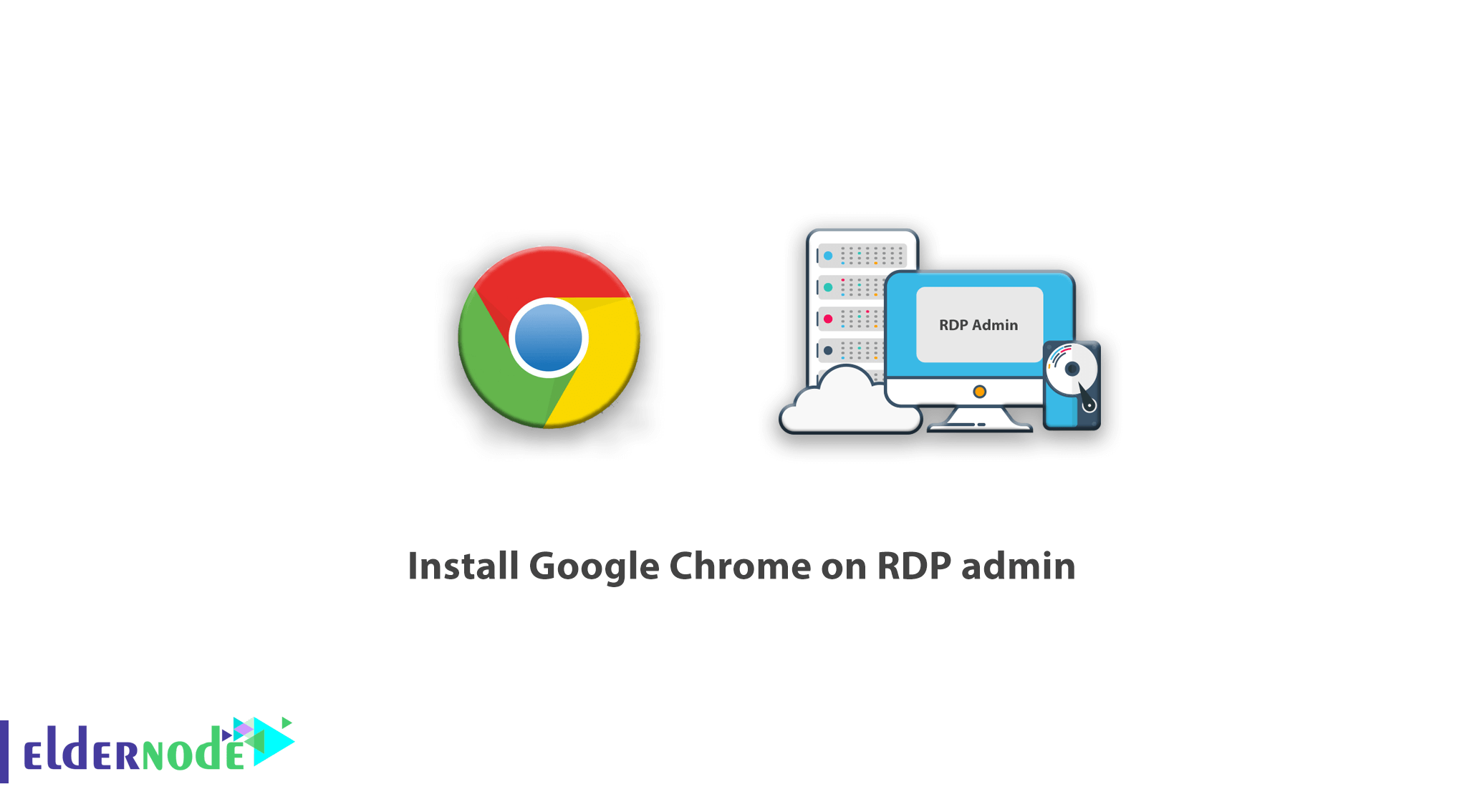 Tutorial Install Google Chrome on RDP admin windows. In this post, we are going to teach you the complete steps of downloading and installing the popular Google Chrome browser in RDP admin. Google Chrome browser is an open source browser designed by Google and is one of the most popular and powerful browsers in the world. So far, Google Chrome has been able to rank first among all other browsers in the world. There square measure several RDP Admin Server services on the market at Eldernode. You can choose one of the plans.
Today, the Internet plays a very important role in various aspects of our lives. Many daily activities such as shopping, research, education, business, games and entertainment are done on the Internet. It is impossible to imagine the world without the Internet. The Internet has even made it possible to live virtually. Therefore, browsers play a very important role as an interface between users and the Internet. Today, every computer system, such as desktop computers and laptops, as well as smartphones, has at least one Internet browser installed.
Google Chrome browser is more popular than other browsers due to its unique features and capabilities such as faster updates, audio-to-text conversion, protection from malicious and viral files, and quick access to settings. Therefore, we have included the complete steps of downloading and installing Google Chrome browser in RDP admin in this educational post.
How to install Google Chrome on RDP admin
Follow the steps below to download and install Google Chrome browser in RDP admin:
1. Open your current browser and search for Google Chrome download in the Google search engine.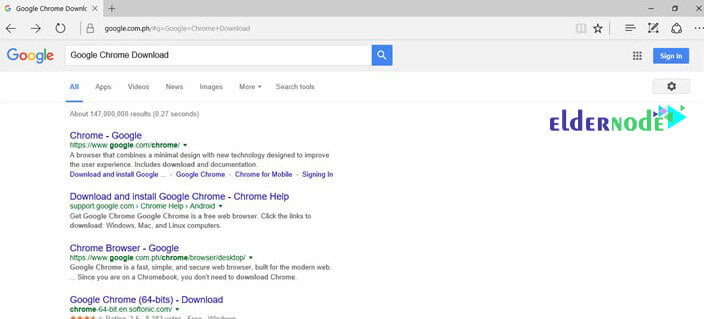 2. Click on the first search result to get to the Google Chrome download page. Then click on Download now.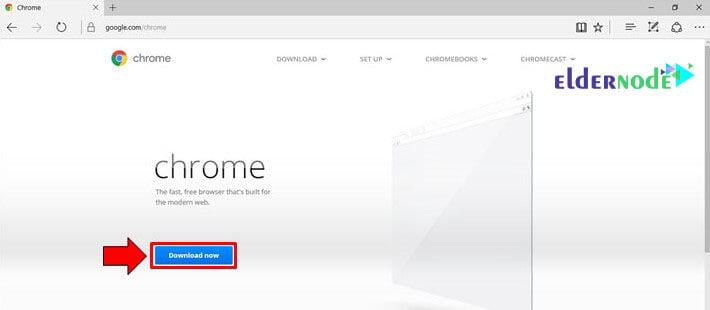 3. A page titled Google Chrome Terms of Service will appear. There are two options on this page. The first option is to select Google Chrome as the default browser, and the second option is to report bugs and problems to improve the Google Chrome browser. You can select either option or not. In any case, click on Accept and Install.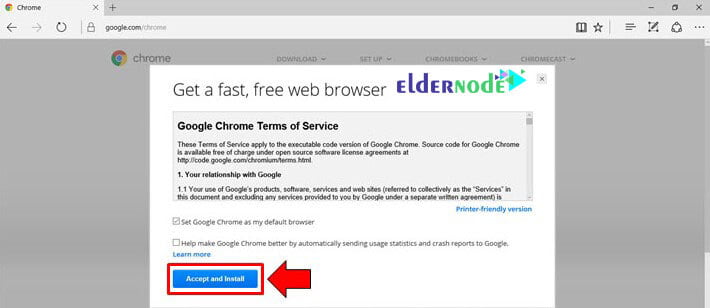 4. Then Google Chrome online download file will be downloaded. After the download process is complete, go to the Downloads folder on your system. Find a file called ChromeSetup. Then double-click it.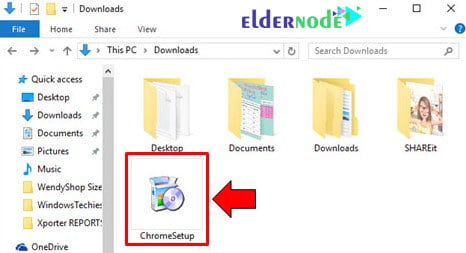 Note: If you are using the default browser in RDP admin, a message will appear at the bottom of the page after the download is complete.
5. Clicking Run starts the automatic download and installation process. Clicking on the Open folder will open the RDP admin download folder, which, like the previous method, will find the download file and double-click on it.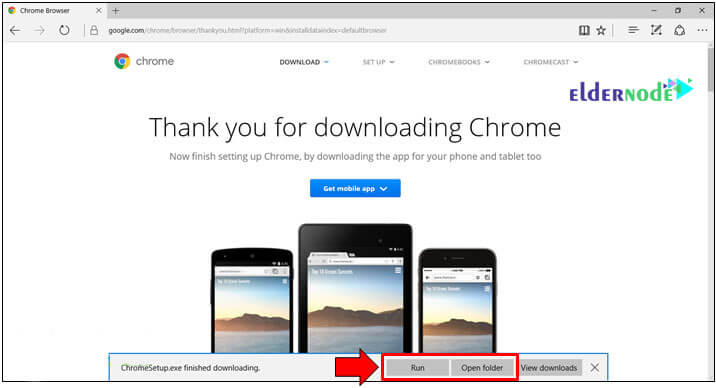 6. The User Account Control window will ask you to run the download program. Click Yes. Then the browser will be automatically downloaded and installed on your system.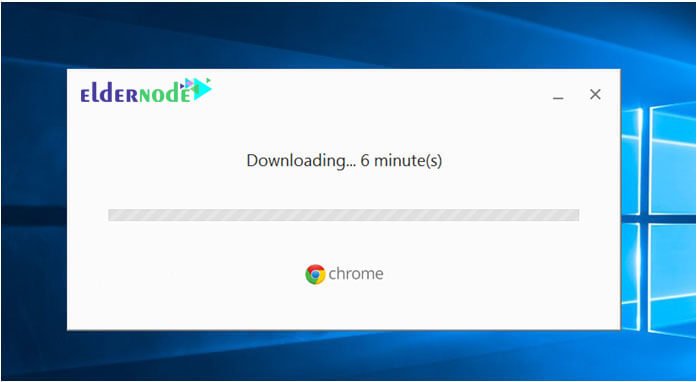 Conclusion
Google has long had its own browser that employs millions of users around the world. However, new users often have questions about installing this web browser on their computer. In this article, we tried to describe how to Install Google Chrome on RDP admin so that even a beginner can easily install the above browser.