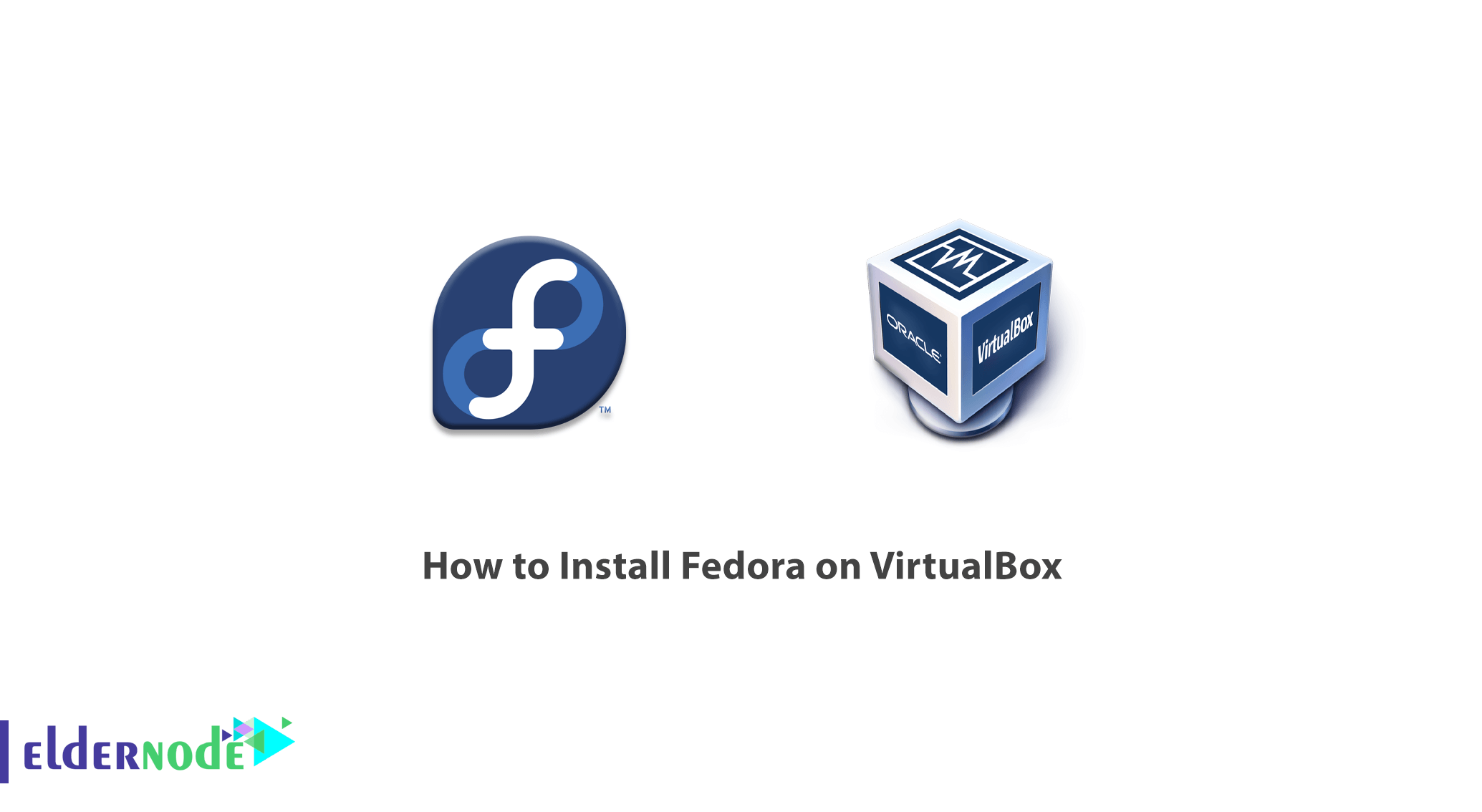 Fedora, first released as Fedora Core, is a Linux distribution developed by members of the Fedora Project. This distribution is supported by RedHat and other companies. The goal of this project is to build a multipurpose operating system that is generally made of free software packages. It should be noted that every 6 to 8 months, a new version of Fedora is released. In this article, we are going to teach you How to Install Fedora on VirtualBox. You can visit the packages available in Eldernode to purchase a Linux VPS server.
Tutorial Install Fedora on VirtualBox step by step
In this section, we are going to go through the steps of installing Fedora Linux in Oracle VirtualBox step by step. The first step to downloading Fedora is to visit the Fedora website. After opening this page, you will be faced with three options. Fedora Workstation, Fedora Server, and Fedora IoT.
The Fedora Server is using for a server or data center. Fedora Workstation is an image with a set of tools oriented for a desktop in a vanilla GNOME desktop environment. Fedora IoT is also using for scalable infrastructure. Note that if GNOME is not your first choice, you can download a spin of the Fedora desktop with an alternative desktop environment. In this article, we select Fedora 33 with a GNOME desktop environment.
How to Create an Empty Virtual Machine
The minimum requirements for installing and running Fedora are 20 GB of disk space and 2 GB of RAM. So in the first step, we have to create a virtual machine and configure it. To do this, you need to start the virtual box and click on New.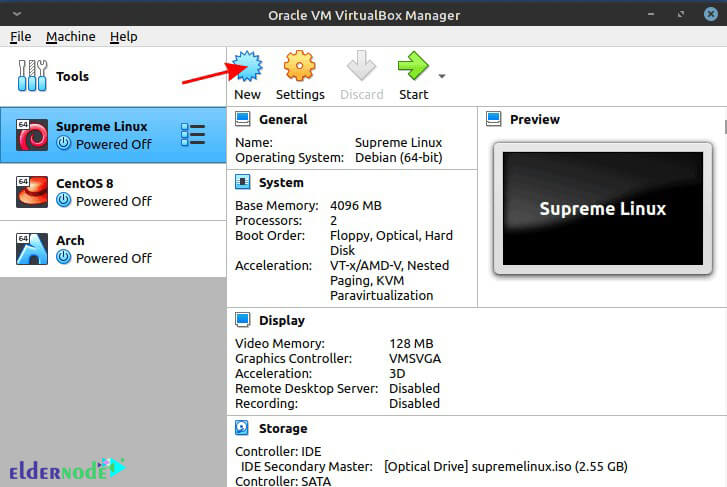 Then you need to check the version set for Linux and the version for Fedora (64-bit). It should note that if you start typing Fedora in the Name field, VirtualBox will automatically select the settings for you. If you only have access to the 32-bit version, you must enable virtualization technology in the BIOS. Note that if you have an AMD CPU, it is called SVM.
After making the settings as shown in the image below, click on Create.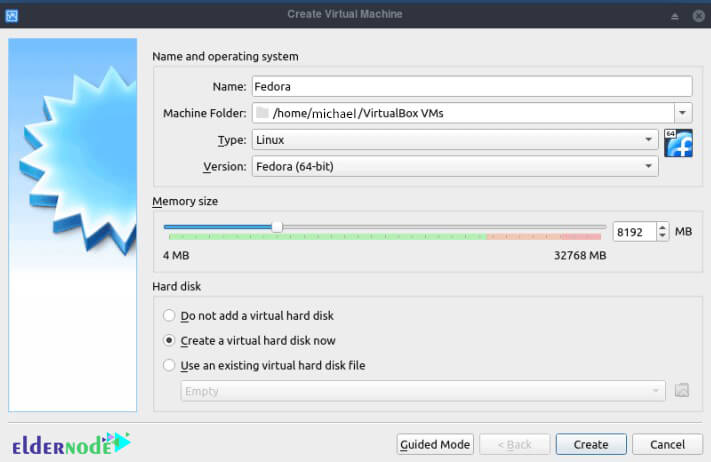 Given that the amount of system RAM in this tutorial is 32 GB, so 8 GB is allocated to do this. But you can do it easily with 3 GB of RAM. Click Create after making sure the other settings are done correctly.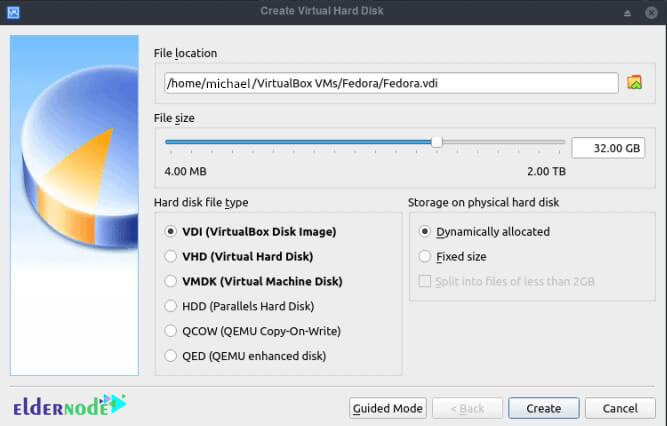 Next, you need to download the ISO as shown in the image below.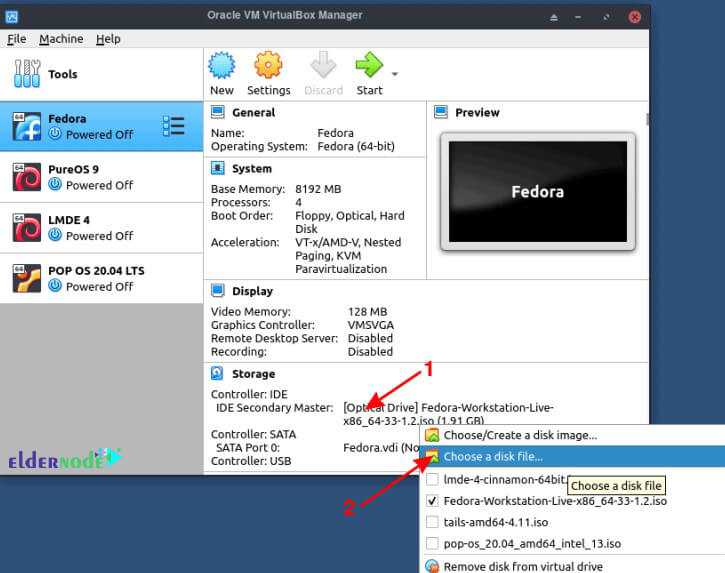 You will see that when the virtual hard disk is empty, the virtual machine will boot from this ISO.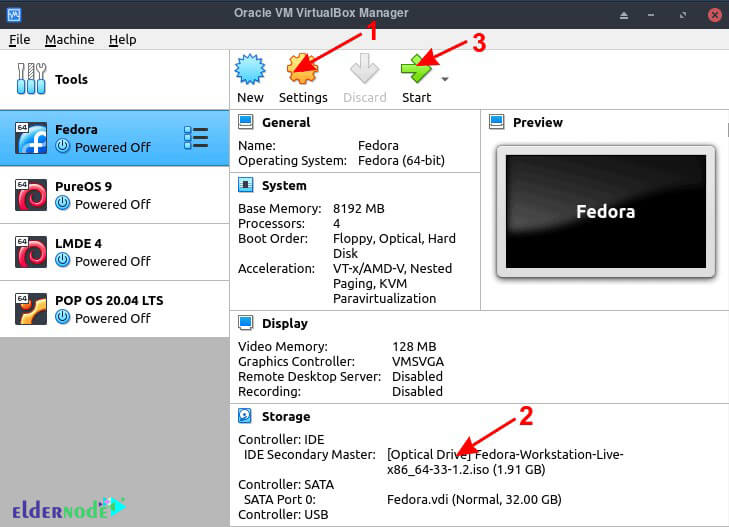 It should note that if your processor is multi-core, it is recommending to allocate 2 or more cores for your virtual machine. To do this you can find the Processor under the system tab. Finally, click ok to launch your virtual machine.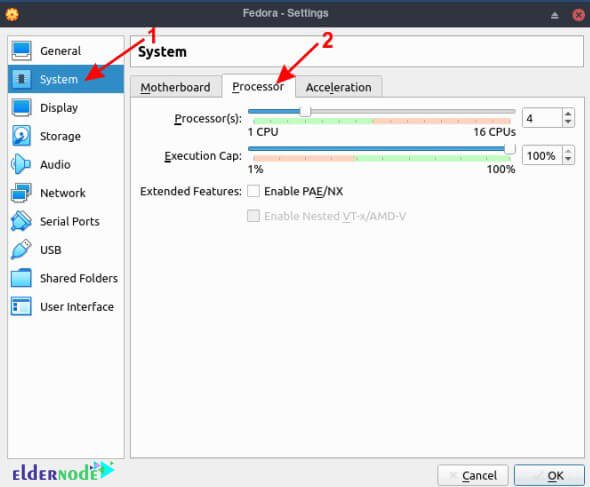 After successfully configuring, click on Start to start installing the virtual machine.
Install Fedora on VirtualBox
Note that after successfully completing the previous step, you will boot directly from the ISO file when launching the virtual machine. Select Start Fedora by selecting a page similar to the one below and press the enter key.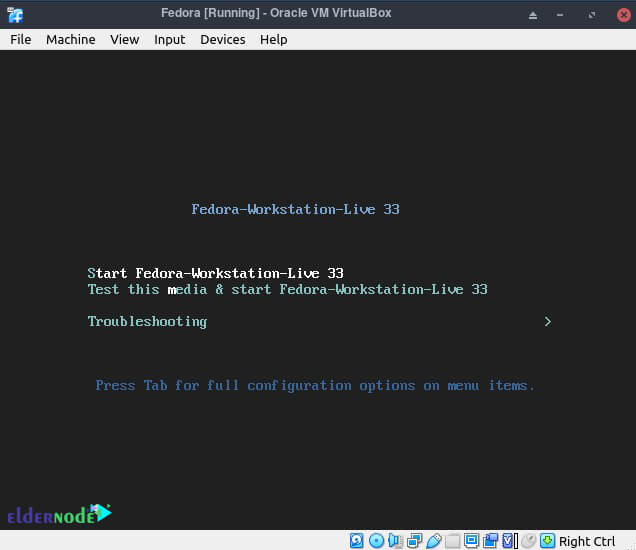 In the next step, you must click on Install to Hard Drive. Doing so starts the dialog box installation process.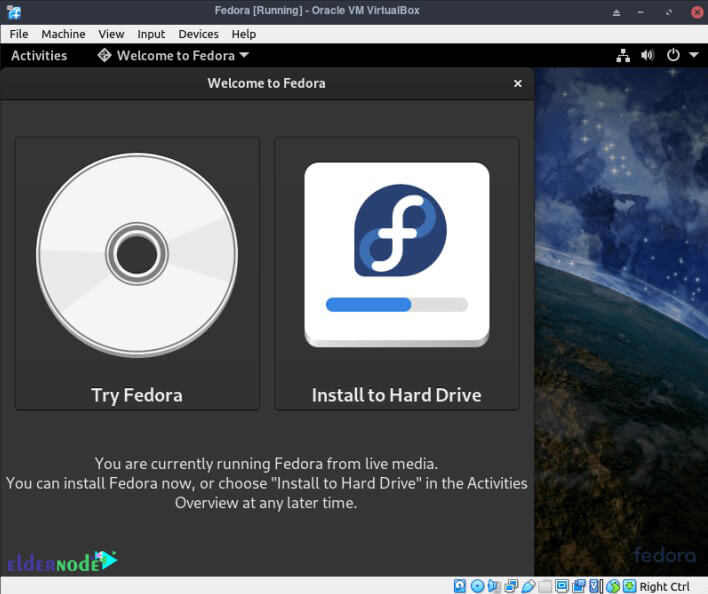 As you can see in the image below, the next step is related to the keyboard settings, installation destination, and time&date.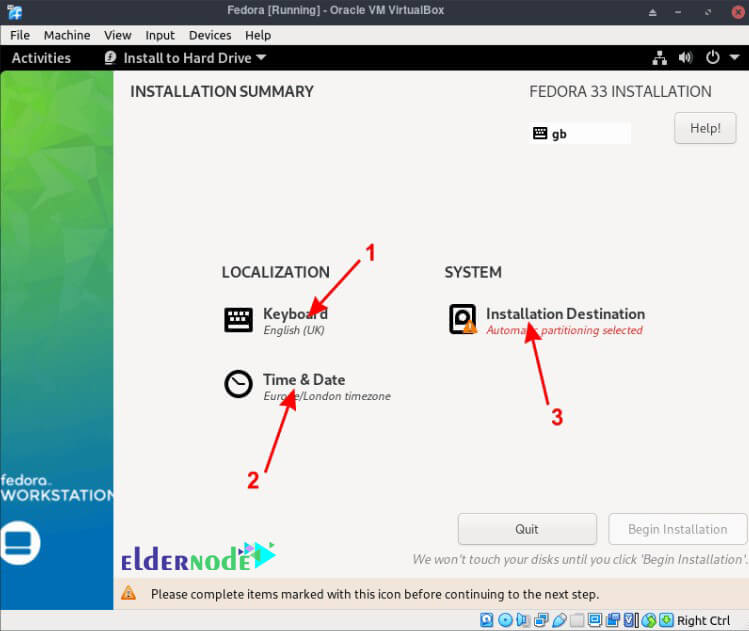 In the next step, you must first select your disk and then adjust the storage settings automatically. Finally, click Done to apply the changes.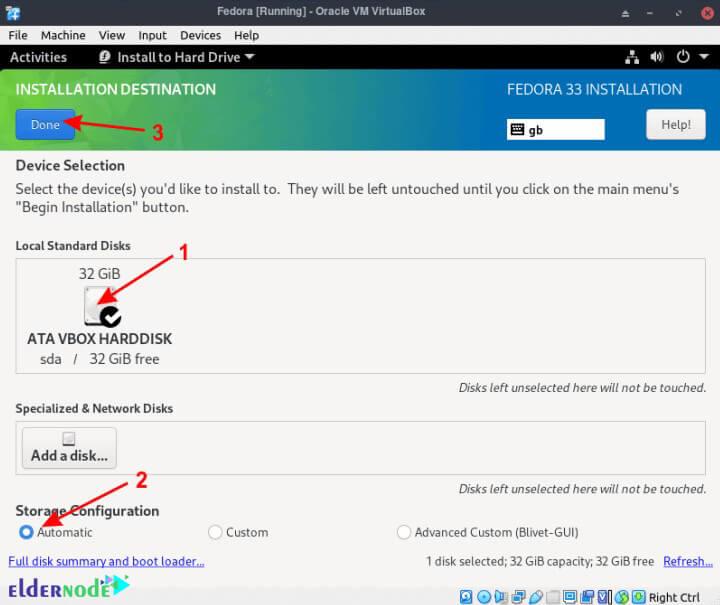 Clicking Done will take you to the following page. So just click on Begin Installation.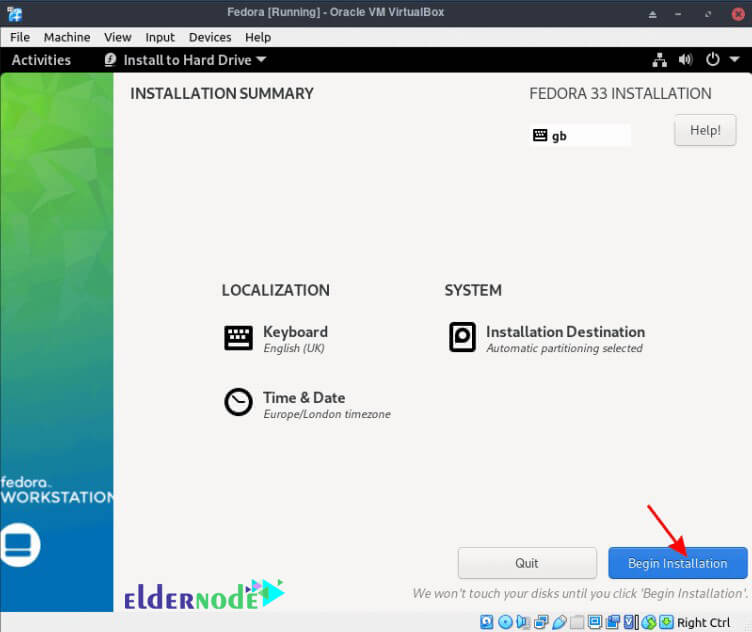 Note that the installation process may take a few minutes. Finally, click on Finish installation. You must Power Off the system to make changes in the final step
Now in this step, you have to unload the ISO file.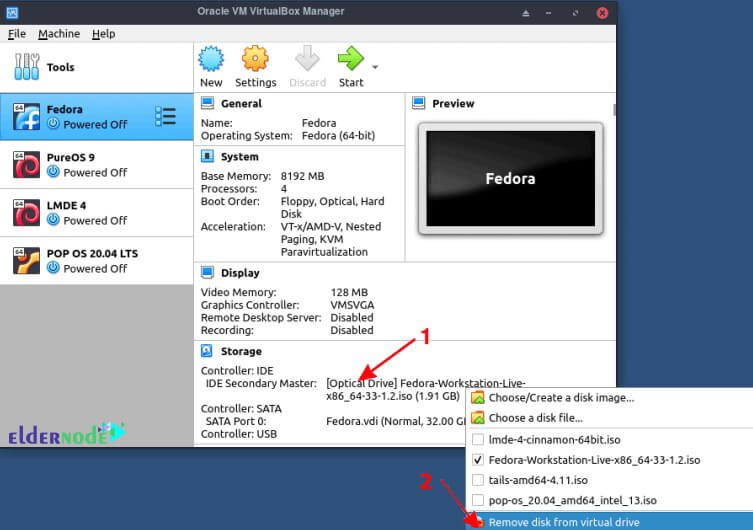 The important point after installing the ISO file is that the next time you launch the virtual machine with Fedora, you will be asked to create an account. By creating an account and also setting a password for Fedora, the process of installing Fedora on the virtual box is completed.
Conclusion
Fedora is a popular Linux distribution that was released after RedHat was discontinued and is supported by RedHat. In this article, we discussed How to Install Fedora on VirtualBox. You can also refer to the How to Install Fedora on VPS Server if you wish.