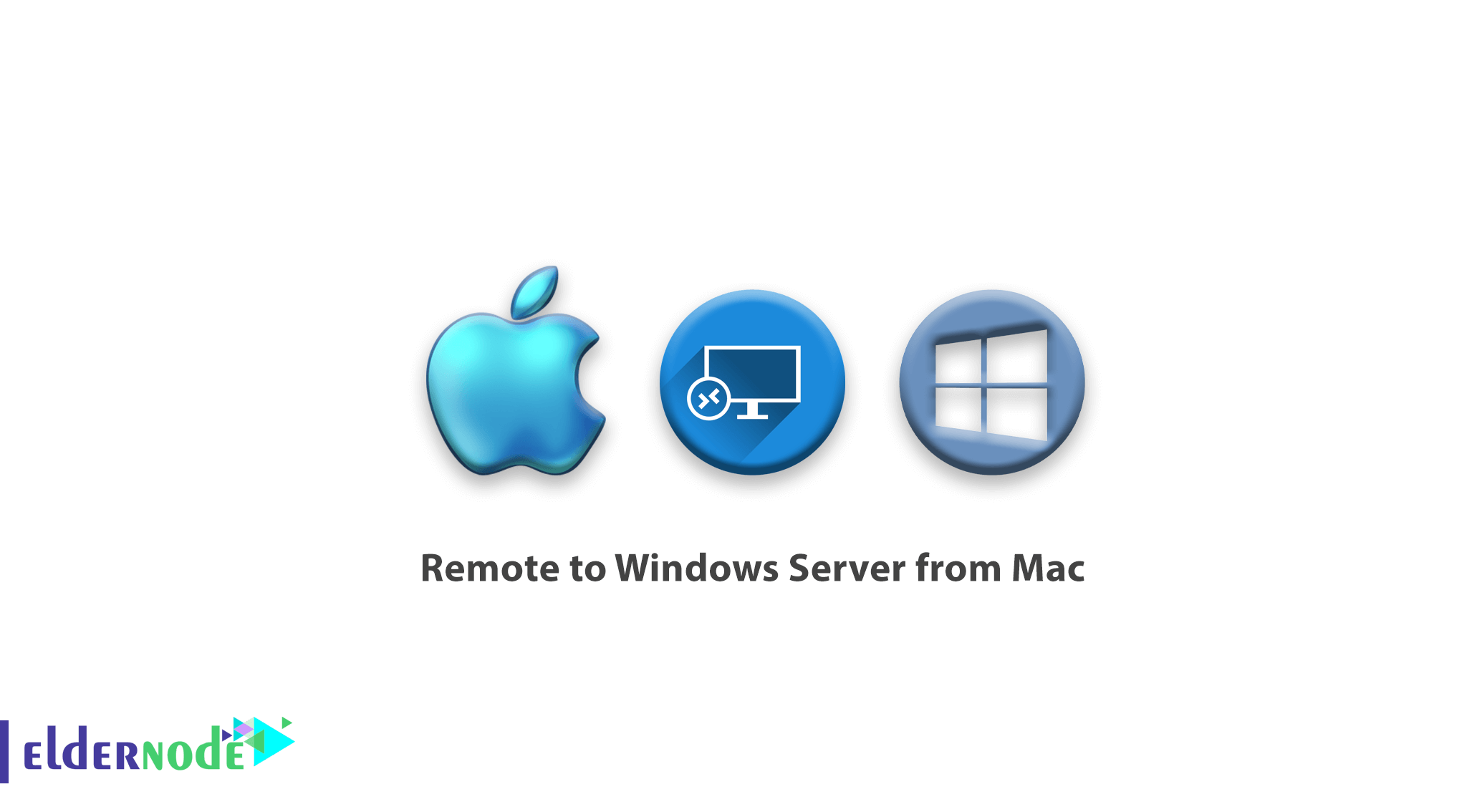 How to Remote to Windows Server from Mac. Remote to Windows server from Mac was one of the problems that users of this operating system always faced. But Microsoft has solved this problem by providing an application tool so that MacOS users can easily connect to their Windows server.
RDP is a remote control protocol for Windows servers that Microsoft has set by default for all of its operating systems. If your operating system is Windows and you want to remotely connect to your Windows virtual server, you can simply connect by opening the Remote desktop connection window.
If you are using a non-Windows operating system, you need to find another way. Previously, software such as VLC was used to connect and control Windows servers from other operating systems. VLC was easy to set up and use, but at any moment its service on your server could be stopped and you could not use it.
To solve this problem, Microsoft has distributed its Remote Desktop software to most operating systems, and you can now use them to remotely run your Windows server.
In the previous articles, we examined how to connect windows vps from an Android device. In this article, we are going to teach you how to remote to Windows server from a Mac.
Remote to Windows server from Mac
1. First, download and install the Microsoft Remote Desktop software on your Mac via the following link:
Microsoft remote desktop for mac
2. Find and run the software from the Applications folder.
3. After opening the software, click on the New option.

4. Enter the name, IP address, port and other details of your server.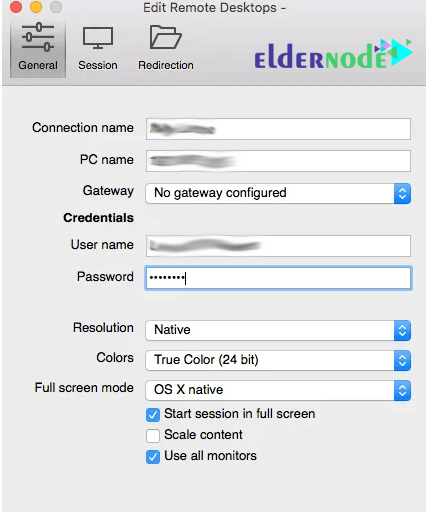 5. After saving the entered information, double-click on the created connection.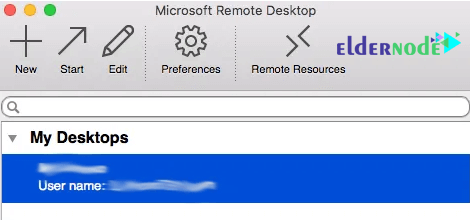 6. After connecting, you will receive a warning to use the Certificate. In this section, click on the show certificate option.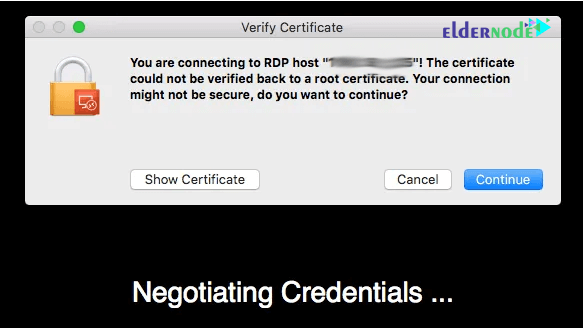 7. Select the Certificate and click Continue. By installing the Certificate on your system, you will not see the frequency of these steps.
8. To install the Certificate, if the window below opens, enter your Mac username and password.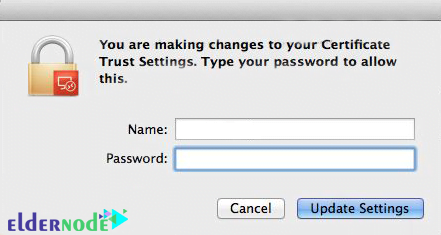 9. After installing the Certificate, you will be connected and you will see the desktop screen of your server.
Also, see:
How to connect VPS from an android device
How to transfer file using RDP to Windows Server
Dear user, we hope you would enjoy this tutorial, you can ask questions about this training in the comments section, or to solve other problems in the field of Eldernode training, refer to the Ask page section and raise your problem in it as soon as possible. Make time for other users and experts to answer your questions.
Goodluck.