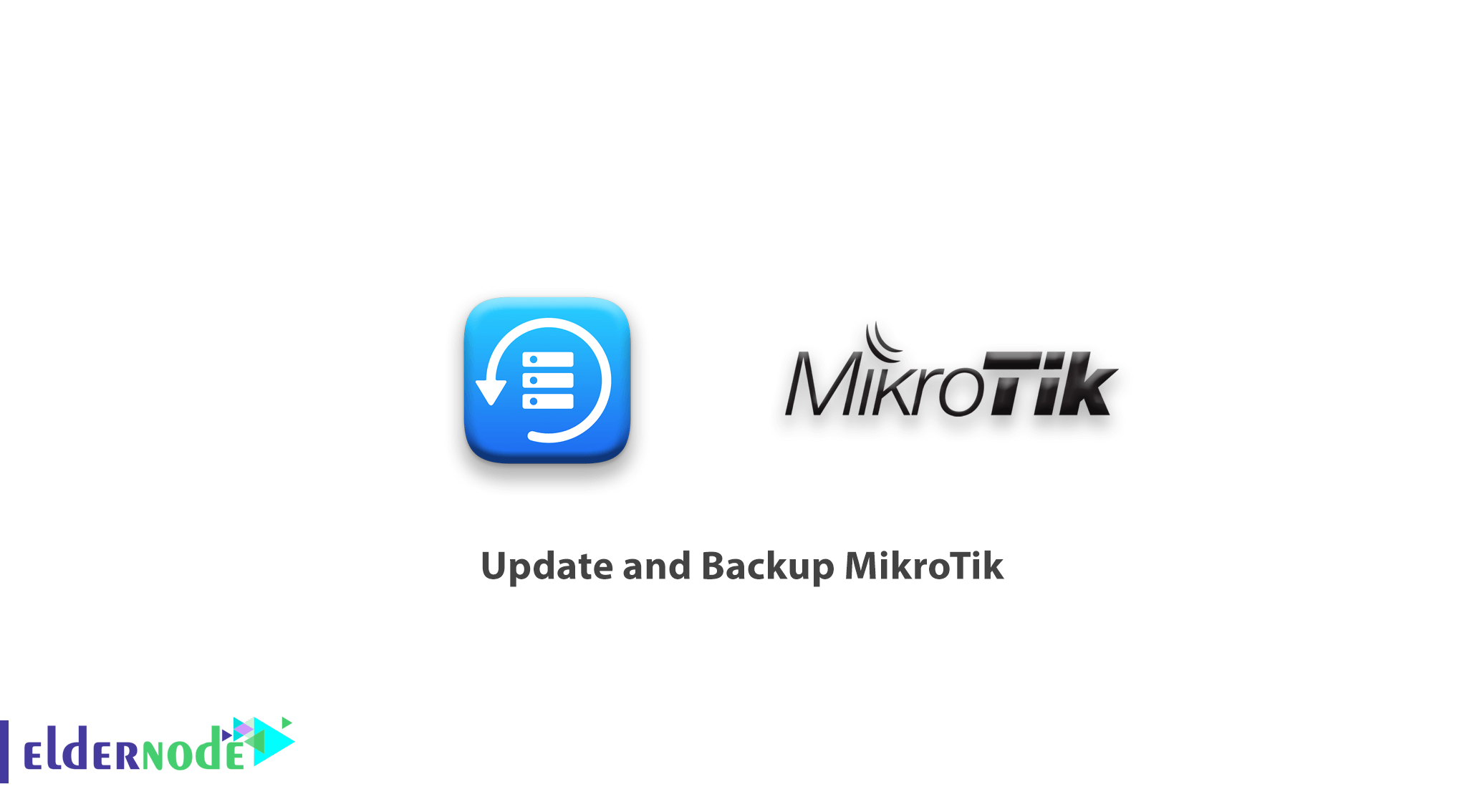 How to Update and Backup MikroTik;
Router manufacturers are always looking to fix their operating systems to improve the stability and security of their equipment. MikroTik is no exception, and every now and then offers updates to its products, which will improve the performance of the MikroTik router with the update.
Setting up a router is a very time-consuming task, and it is always advisable to have a backup of your router settings so that you can use it in an emergency.
How to Update MikroTik:
There are two ways to update the MikroTik:
1- Online:
The online method is straightforward. Note that MikroTik must be connected to the Internet and DNS set up to use the online method.
From the left menu winbox, select System and then package.
You will see an image like the one below: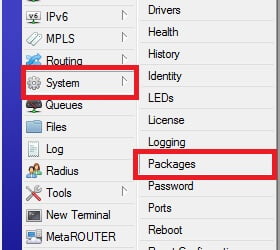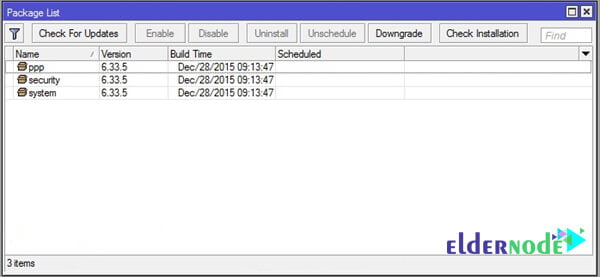 By clicking Check for Updates, the system will notify us if there is a new update. Like the image below by clicking Download & Install the new version of RouterOS will be downloaded and installed on the router board.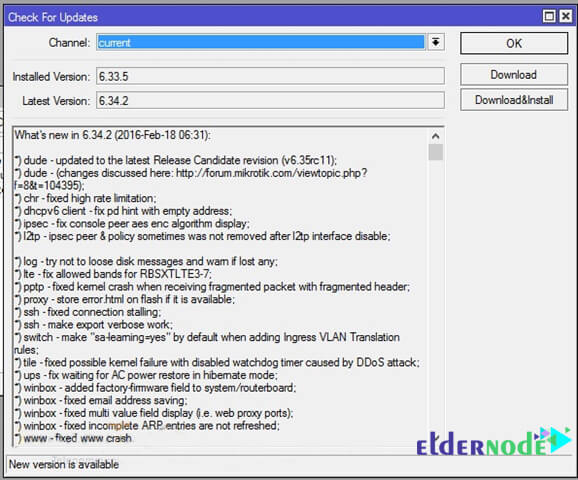 *Note that after the download the router will be restarted for installation.
2- Offline:
This method is used if the router does not have internet access. In this way, we get the new updated packages from the MikroTik site. There are two packages for each product at the MikroTik site, as shown below: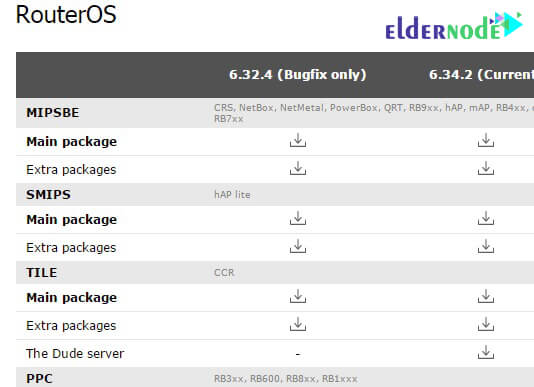 To update the MikroTik, download the Extra Packages file and unzip it. Then select the file option in the winbox from the left menu. Transfer the contents of the downloaded file to the router (either Drag & Drop or Copy and Paste). Then reboot the router to automatically update.
The Extra Packages file contains all of the MikroTik packages, and you can only transfer the packages you need to the router to update them.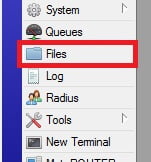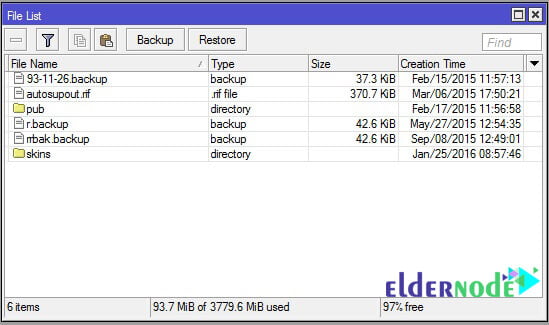 In this way, you should be sure to get the right package for your router from the site.
In cases where no new packages are installed after restart, it is best to manually restart once.
Get Backup of MikroTik Settings:
Go to the File menu to get Backup from the MikroTik settings and click Backup. You will see another window. Here you can give a name to the Backup file or even a password.
Clicking on Backup creates a file that you can transfer to your computer and transfer it to the router if necessary and restore the settings.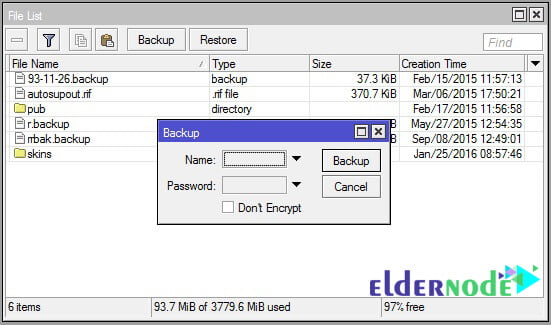 To restore a Backup file, simply click Restore in the file window. In the Backup file section, select the desired Backup file. If you have entered a password when backing up, enter it and click Restore.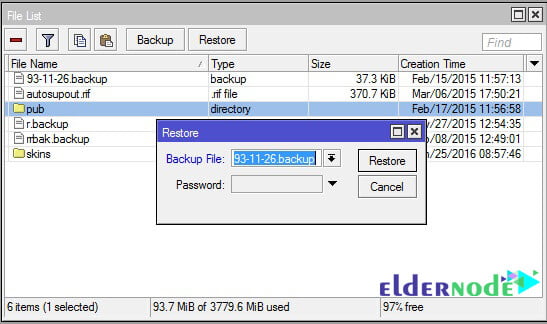 Be careful not to backup one router to another (with another model).
How to Update and Backup MikroTik;
You can buy a MikroTik VPS server.
Goodluck.