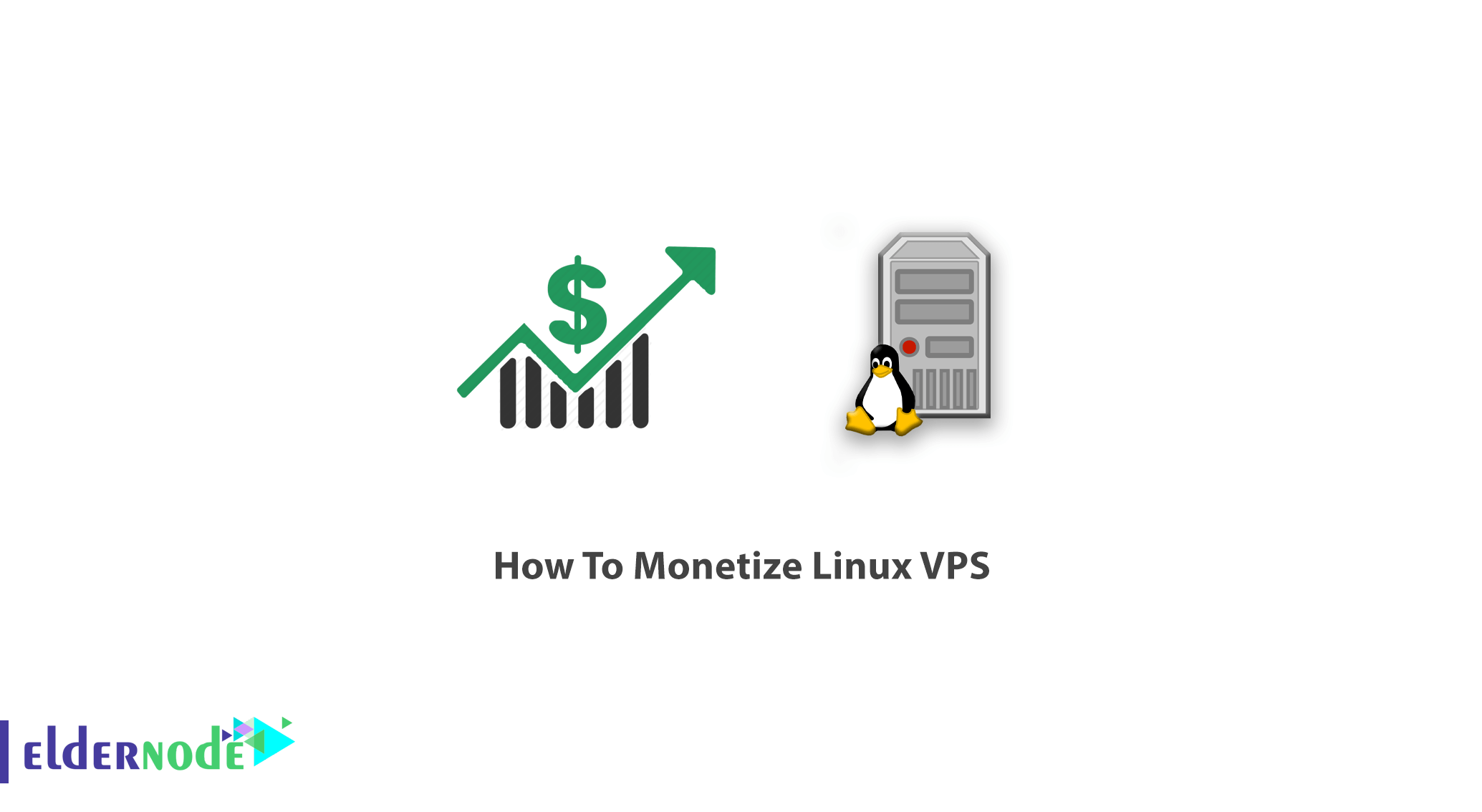 How To Monetize Linux VPS step by step. VPS or Virtual Private Server is one of the most popular hosting services that you can use for your website. To have your own page or website on the Internet, you need to host it on one of the virtual or physical servers. Having a dedicated server comes at a high cost and is too difficult for ordinary people with little knowledge to manage. That's why buying a VPS is cheaper. If you have a lot of traffic and traffic to your website, it makes sense to have a dedicated server or rent one.
Tutorial How To Monetize Linux VPS
In the world of trading and business, you can have incomes from anything you have paid for. You buy the VPS but it is a good idea to monetize it too. Using a virtual private server as a great platform for web hosting to do many other things is what you would learn in this article. A VPS is an always-on always-connected server capable of running anything that can be run on a standard Linux box That makes it useful for any number of projects. In spite of the below tips, which show you a summary of the main Linux VPS features, you might consider making money via your Linux VPS.
Run Private Analytics
Manage Your Projects
Develop And Test Your Code
Manage Your IoT Devices
Run a VOIP Server
Manage Your IoT Devices
Run a VOIP Server
Automate Everything
VPS Features
1- Abilities
If security issues are very important to you and you are thinking of increasing it, we suggest you use VPS. Virtual servers with features such as: having more space for data recovery and backup, advanced monitoring capabilities, increase website performance, add the possibility of online payment, etc. can help you achieve your goal. Using a virtual server over a shared hosting space significantly improves site speed and performance.
2- Speed
When starting to work due to the low volume of input will definitely not be a problem for your website. But as the content of your website increases and so does the number of visitors, you will face too much slowness on your website. Therefore, the use of virtual servers is more than necessary.
3- Personalization
You can use applications such as EPACH, PHP, etc. on your virtual dedicated server, which means that you can customize the server to suit your needs. This is while hosting service settings will not be available to you.
4- Increase traffic
If your website is just getting started, a shared host or hosting may be enough for you, but once your audience grows, you need to think about changes. In these cases, you should consider the risk of problems or excessive slowing down of the website due to increased traffic and upgrade your servers to VPS.
5- Online Store
If you are planning to set up an online store, we suggest you use virtual servers because many of these servers have been very successful in protecting users' bank card information by, passing numerous tests and security tests.
6- Root Access
One of the most prominent features of the virtual server is to be accessible to the root server, which allows the user to run the operating system, install applications, and various services.
Types of VPS
Linux Virtual Server
Linux VPS is one of the most powerful services for hosting your site and will provide high speed, security, and stability for your website. The resources and space allocated to you increase the quality of your website and minimize the possibility of any problems.
Windows Virtual Server
Windows VPS will provide you with a completely familiar user interface using the Windows operating system. Since most people use the Windows operating system on their personal systems, server management will also be easier.
Introduction Ways To Monetize Linux VPS
While you have an overview that what is VPS and what features would you own after buying that, let's see how can we monetize that.
1- Running HitLeap
If you run HitLeap on your VPS, you may get hits on your website. I do not mean to consider PTP, Adfly, or Adsense because you will probably get banned almost immediately and will not seek you to profitability.
2- Hosting Game servers

While gaming is one of the most popular hobbies specifically in America with 70% fans, you can game servers as in Counter-Strike, Minecraft, etc. Of course, you are recommended to use Linux when hosting those game servers, for Windows takes (required) a far greater amount of performance
3- Running Macros
To make money via Macros, you would have two plans.
First: to get points
Second: sell the account on any marketplace
Also, you can use macros on any other websites like PTC, or of course your own social media network.
4- Running Bots

"Auto clickers" are the robots that help us increase website traffics. Use "GSA captcha breaker" to take care of roadblocks that may interrupt or intervene with your accompanying tasks.
5- Running FTP servers

You may find this solution difficult, but if you learn how to create FTP servers and sell them to new companies, it will make money for you.
6- Penetration Test on the Cloud
The function of this way of Monetization is to offer pentest cloud services by installing Kali Linux tools and reselling it to other people for the underlying purpose.
7- Mining Bitcoin 
Though there are many users who believe that mining is not a good idea, you can find others as a fan of this way of monetization. However, you can join purchase reward programs, open an interest-bearing bitcoin account, become an affiliate marketer, and even get paid to mine bitcoin without any specialized hardware
Conclusion
In this article, you studied How To Monetize Linux VPS. From now on by searching for every single tip of this guide, choose the best solution would work better for you to make money from your own VPS. In case you need to read more, find our related articles on How to choose the best Linux VPS service AND How to crack Linux VPS.