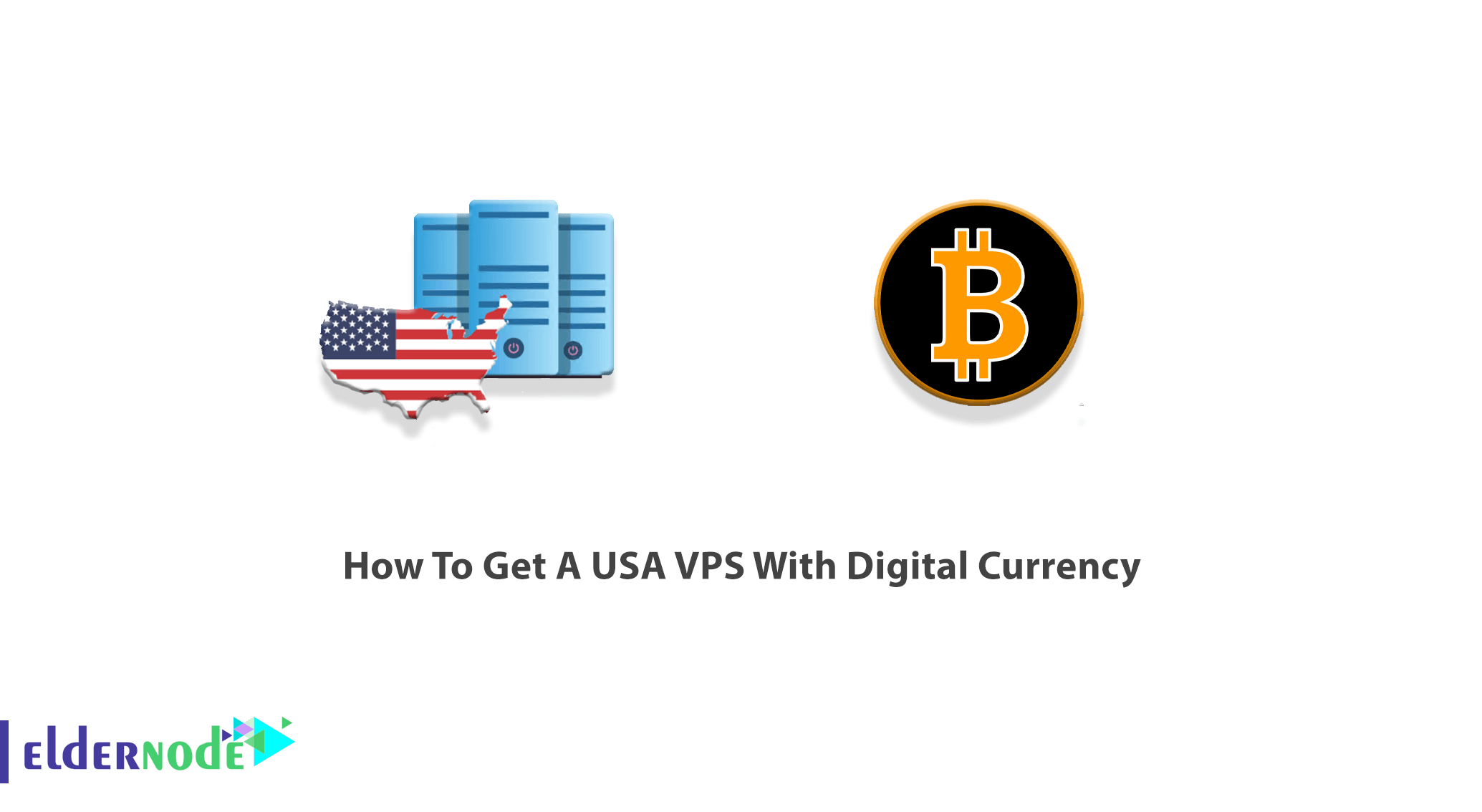 VPS stands for Virtual Private Server. Using a VPS helps you to not be limited in a single physical server and allows you to not share server resources with anyone since VPS is a private server environment. You may have paid by digital money, electronic money, or electronic currency in your online shopping. If you are going to buy a Virtual Private Server and prefer to pay with your favorite digital currency, stay with us to learn How To Get A USA VPS With Digital Currency. Even if it is your first experience, this tutorial helps you to proceed till the end of this payment. The next step is to find the best VPS according to your needs. Just choose which plan you want on Eldernode and order your own USA VPS.
Tutorial Get A USA VPS With Digital Currency
As an administrator, once you start your business and register your considered domain, you are ready to provide a space for your web hosting. VPS server provides you a fast service with high quality. However, you have already learned about VPS and you review the advantages and disadvantages of VPS. Now, if you are ready to purchase a USA VPS, let's review the following of this guide to learn more about digital currency and see how to use it to buy USA VPS.
What is Digital Currency?
Digital currency is any currency, money, or money-like asset that is managed, stored, or exchanged on digital computer systems, especially over the internet. Although digital currencies do not have a physical form, they exhibit properties similar to traditional currencies. So, you can use its benefits but not pay the cost associated with distributing notes and coins. To learn better about digital currency, review the list of its features and advantages. If you have not used digital currency yet, look at its benefits, then continue to learn purchasing USA VPS with Digital Currency:
1- Faster payments
2- Less expensive international transfers
3- 24/7 access
4- Support for the unbanked and underbanked
5- More efficient government payments
Available VPS Servers in the USA
Eldernode has provided more than 20 VPS locations as well as better services to users. However, if you do not find your considered locations just let us know to add them. But first, look at the currently available countries of North America:
Chicago VPS, New York VPS, Los Angeles VPS, Miami VPS, Seattle VPS, Dallas VPS, and Canada VPS.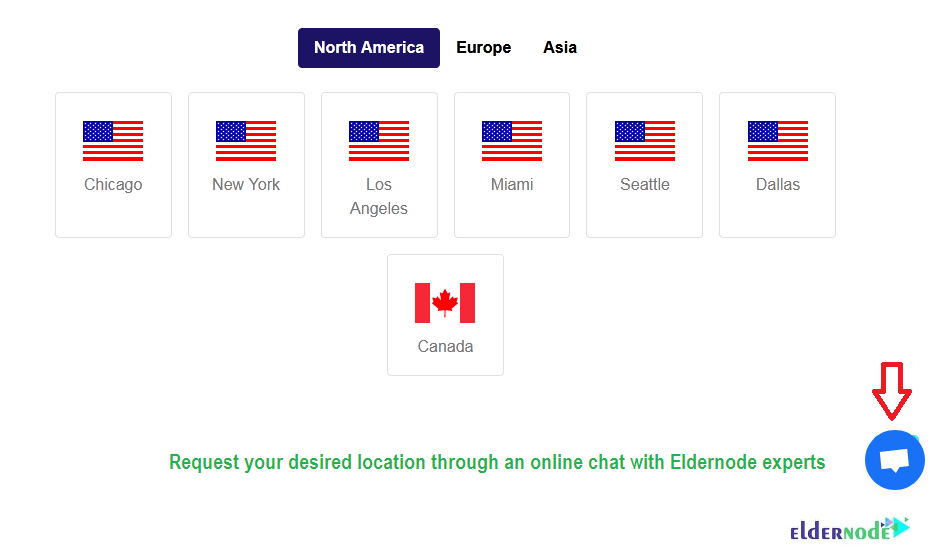 Get a USA VPS With Digital Currency Step by step
Eldernode is a flexible company that provides the best service that users need with different plans and conditions. Since with Eldernode, you can get started quickly, we start this section quickly to teach get a USA VPS in an easy way step by step.
Step 1:
First, you need to register on Eldernode. So, open your favorite browser and visit Eldernode.com to Signup.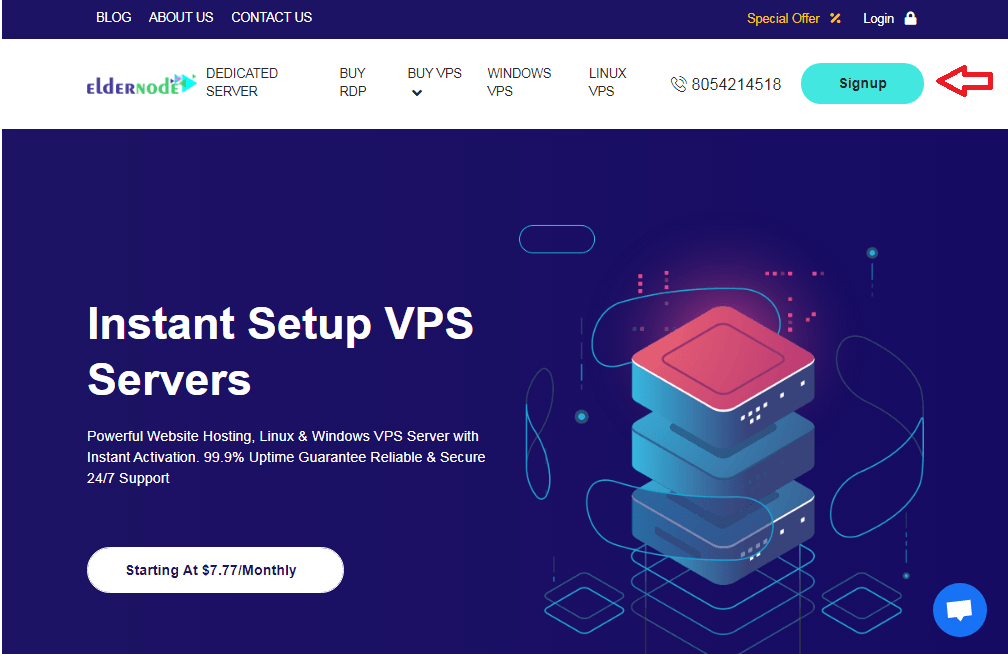 Step 2:
Go to the website footer and find USA VPS among other VPSs and click on it.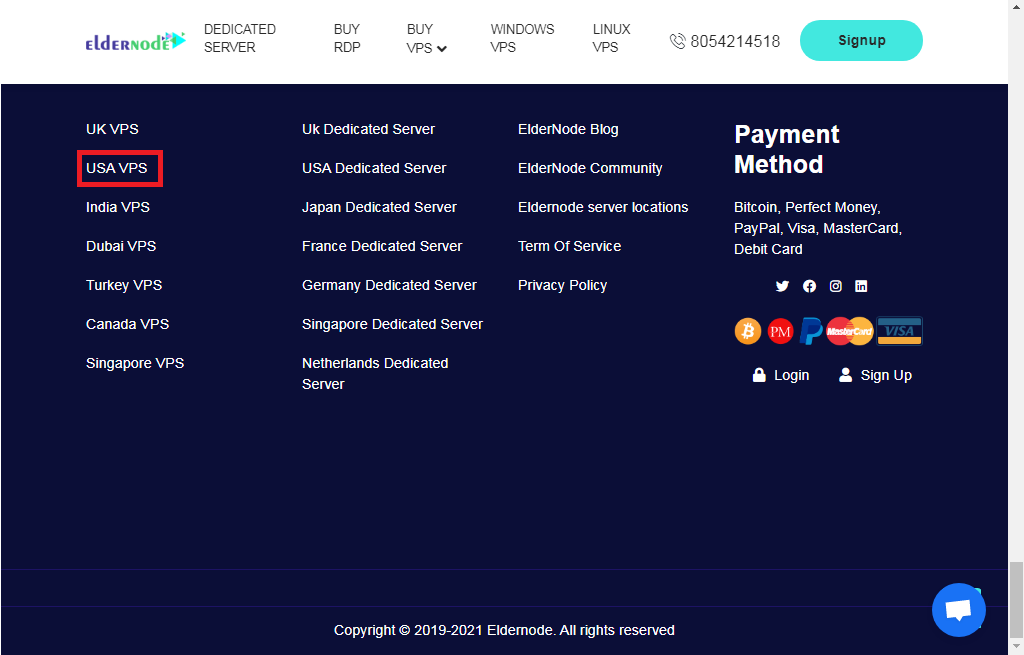 Step 3:
Once you are redirected to the USA VPS page, choose your perfect USA Virtual Server Packages. Also, you must choose to purchase a monthly or yearly plan.
Previously, you have learned what is the difference between Linux VPS and Windows VPS. So, you can choose what you prefer. Here, as an example, we choose Linux VPS to proceed and press Order Now to continue.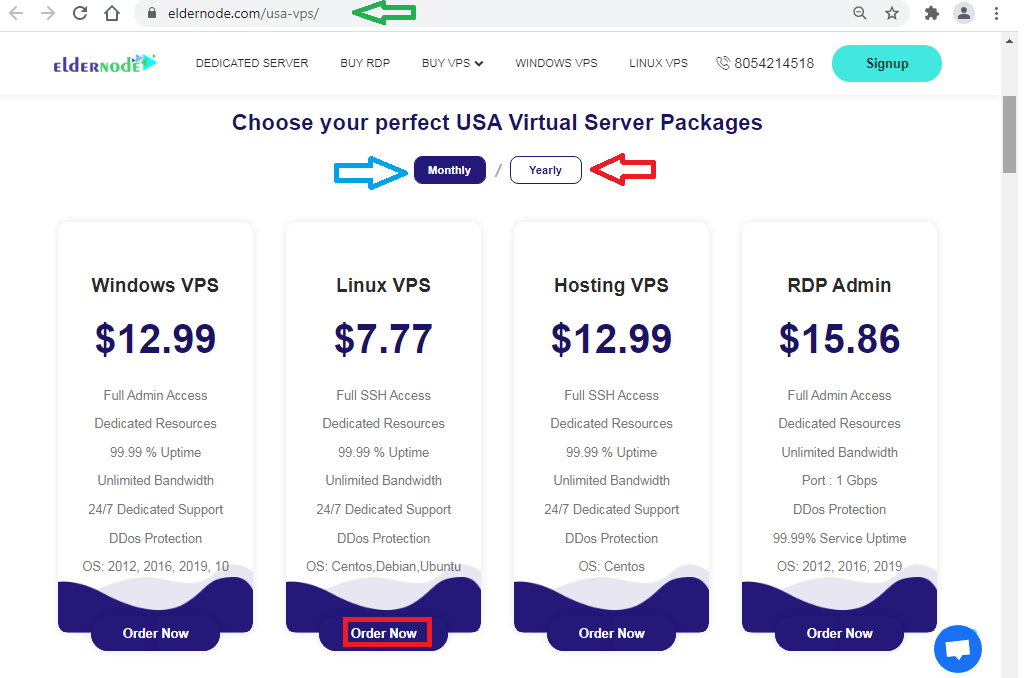 Step 4:
On the configure page you can see the summary of your recent order. Choose if you need fully managed support or VIP support. Enter the required information and then click on the Continue button. As you can see in the image below, you can select your desired location from the location section.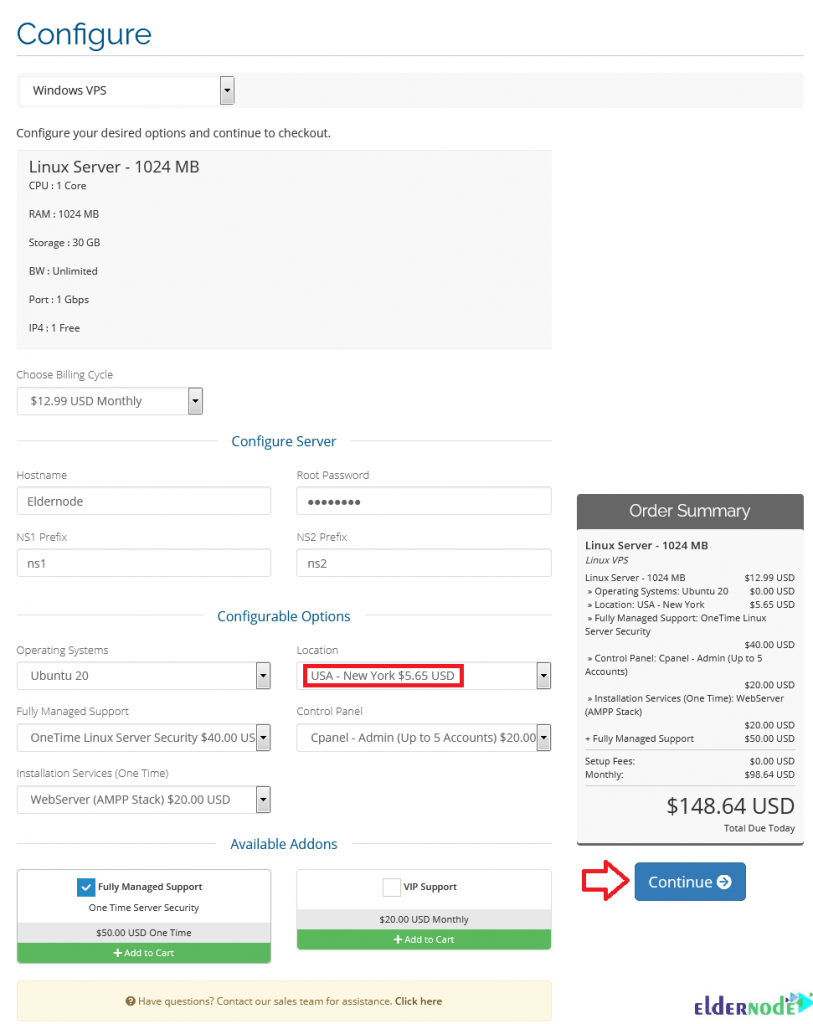 Step 5:
In case of having a discount code, press Validates code and then click on Checkout.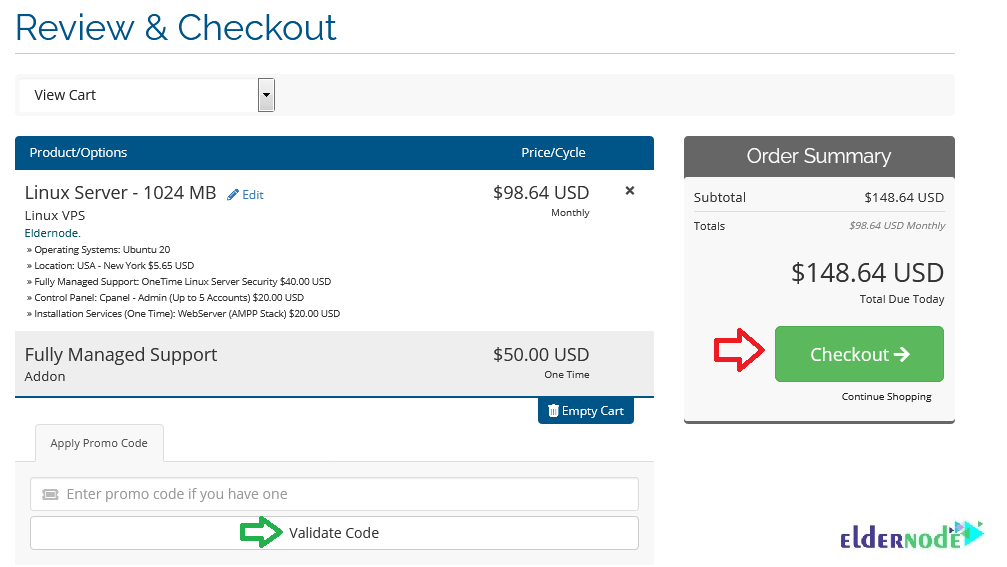 Step 6:
You can use the online payment services with cryptocurrencies such as Bitcoin, Ethereum, Monero, Dogecoin, Ripple, and many more on Eldernode. Various ways of payment are provided to help you purchase via your preferred way. You just need to enter the required personal information. Then, select the first option "Bitcoin, Ethereum, USDT, and all cryptocurrencies.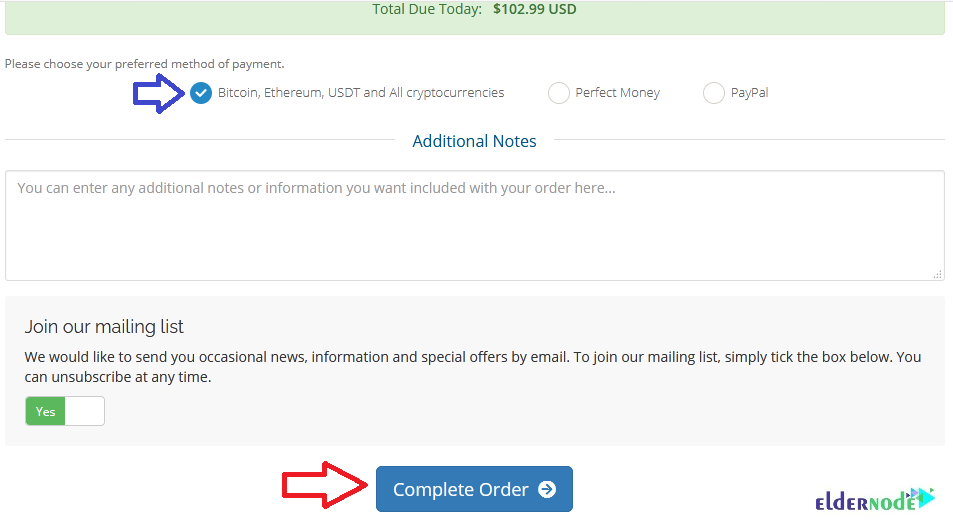 Step 7:
In this step, again enter your personal information and email address and in the box of Select coin, choose your considered digital currency and finally click on the Complete Checkout button.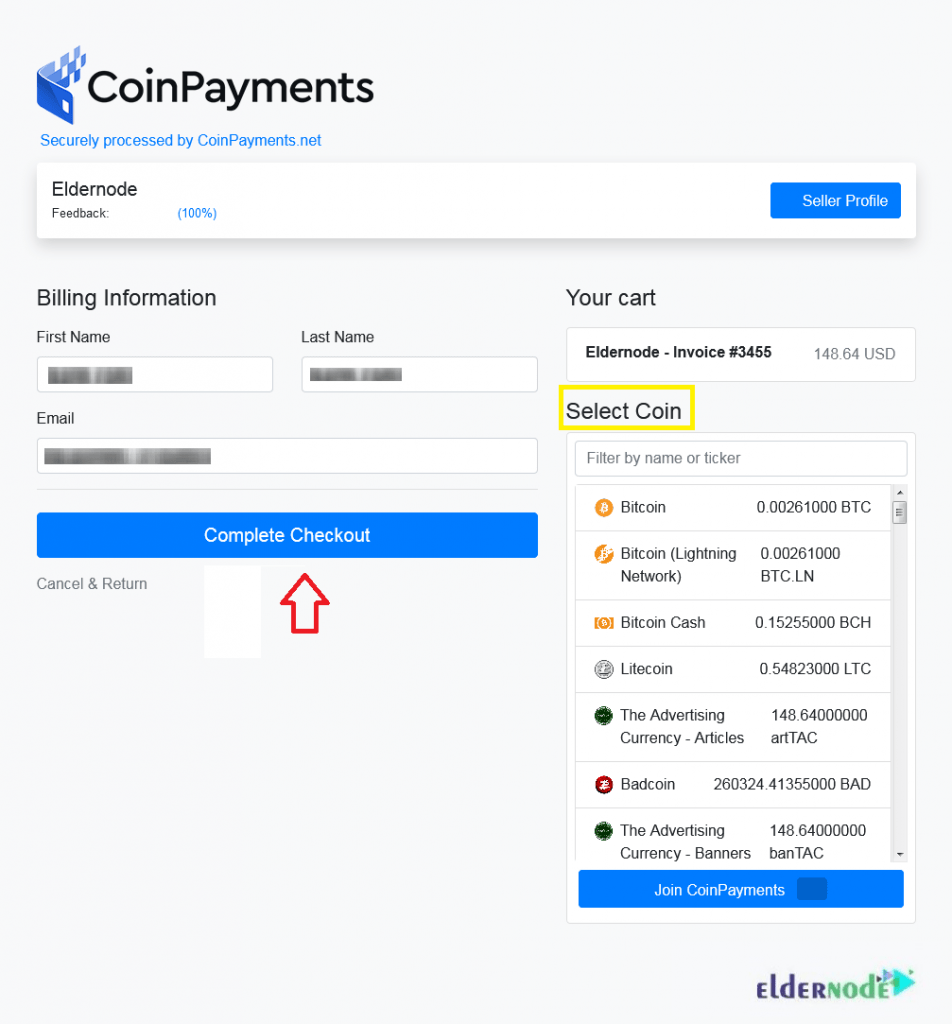 Step 8:
In the latest step, you will receive your Payment ID to buy your USA VPS and pay with the digital currency you chose. In all the above steps, you can start an online chat with Eldernode experts to ask all your probable questions. The chat will connect as soon as possible.
That's that! Check your inbox and review the sent emails from Eldernode. you have 3 hours to complete your checkout with Eldernode.
Conclusion
In this article, you learned How To Get A USA VPS With Digital Currency. To learn more about some digital currencies such as BitCoin or Monero that you can use to purchase your VPS on Eldernode, read our articles and send feedback to your friends on Eldernode Community.