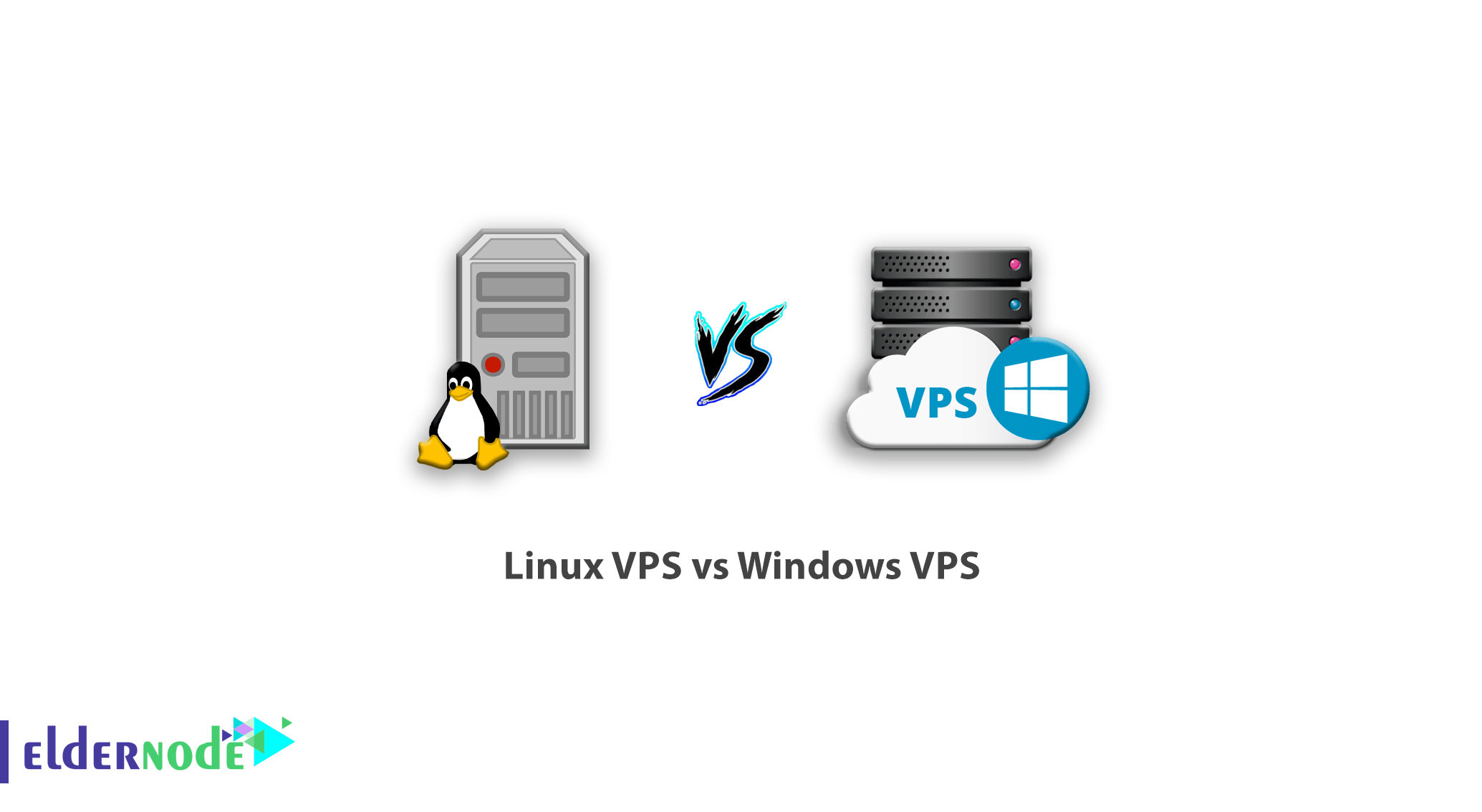 In order to start your online business, after registering your desired domain, you will need space for your web hosting. If you need a quality and fast service, a vps server will be one of the best choices for you. The point at this stage is that you must choose the most suitable of the types of vps servers, namely Linux and Windows vps servers for your website and operating system. In this article, we will examine the differences between Linux vps and Windows vps servers so that you can choose the most suitable web hosting service for you.
Eldernode also hosts your website or applications on its servers with guaranteed speed and quality by offering Linux VPS and Windows VPS. Increase the credibility of your business now by ordering your virtual server.
What is a VPS server?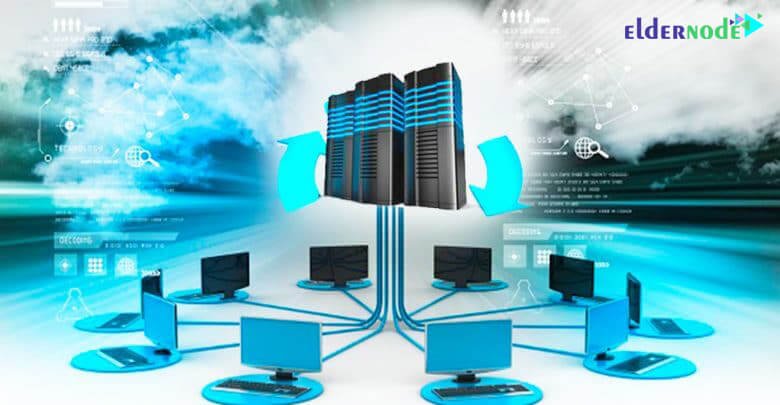 Virtual Private Server (VPS) is a virtual machine that is part of a physical server and has its own operating system and isolated environment. A VPS uses dedicated physical server resources completely independently of other virtual machines on the same physical server.
This type of server is sold by an Internet hosting service provider and is a good option for those who want to upgrade from shared hosting with limited resources to servers with higher access levels. Because in this case, they can use more resources and have control over their website.
Note: On your VPS you can use the Linux operating system or the Windows operating system and take advantage of the features of each.
VPS servers can be considered as a subset of shared servers and dedicated servers. One of the prominent features of different types of vps servers is the possibility of creating a website on Windows or Linux operating system, which allows users to choose one of the vps server services according to the operating system they use.
Virtual server features
1. Scalability
Scalability means the ability to quickly manage and increase server work capacity by utilizing additional server resources. A scalable business system is preferred because of the sudden cessation of web traffic that is monitored by the hosting provider of the vps server.
If your business is pursuing a tremendously growing approach, it needs to manage its growing work capacity.
2. Dedicated resources
VPS server allows users to provide dedicated resources and select the amount of disk space, data transfer, storage space, processing speed and RAM.
3. Root Access
One of the most prominent features of a vps server is access to the root server, which allows the user to run the operating system, install applications and various services.
4. Customization
Each vps server has its own operating system that allows users to install various server applications such as PHP, MySQL and APACHE.
During the process of selecting a vps server, users are faced with two types of operating systems: Windows and Linux. Choosing the right operating system is the most important choice when buying a vps server because it provides you with the platform and environment used to run applications.
Before finally choosing your vps server, read the rest of this article to learn more about the differences between Linux and Windows vps servers:
Types of VPS servers
1. Linux VPS server
By purchasing a Linux vps server, you will be able to use the Linux operating system to manage your site.
2. Windows VPS server
If you are using Windows operating system and you want to use it to manage your site, Windows vps server will be the best choice.
Linux VPS vs Windows VPS
The following are the differences between Linux VPS and Windows VPS according to a series of parameters: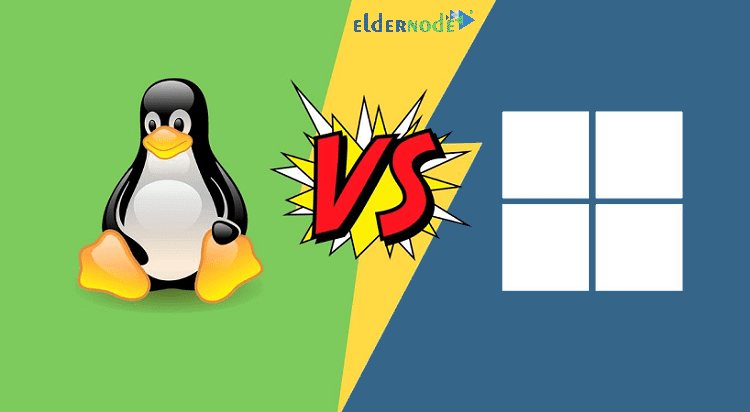 1. Function
– Linux
When system load increases, Linux does not repeatedly request a reboot and is designed to be used by SSH, and the vps server is managed via the command line.
– Windows
Windows must be rebooted after each minor patch and driver or software update, and since it uses a graphical user interface or GUI, it can require more resources, which is not optimal.
2. Security
– Linux
Linux servers are considered more secure because only server administrators can access the server and edit the code. However, this depends on the installation and configuration of the server.
– Windows
Windows servers are also secure but require proper setup and installation.
3. Compatibility
– Linux
Linux vps server is compatible with open source software such as PHP / Perl, ROR, Java, Python, SSH, CGI, FrontPage Extensions.
– Windows
Windows vps server is suitable for Windows-specific applications such as ASP Classic, ASP.net, MySQL, C#, VB Development, MS Access.
4. Server access
FTP access is possible on both Windows and Linux, but SSH and Telnet access are available on Linux only. This difference between Linux and Windows vps servers has made developers more willing to work with this type of server.
5. control panel
– Linux
CPanel and WHM are commonly used for Linux.
– Windows
Generally, Plesk control panel is used in Windows VPS server, which has a more user-friendly interface.
6. Support
– Linux
Linux VPS has a public forum that provides its platform, allowing users to ask frequently asked questions about their issues and problems. Of course, this reduces the trust of the support person. So it is better to ask for support from your hosting company.
Eldernode also provides you with the highest quality solutions in the shortest time by providing a variety of vps servers and 24-hour support for its services.
– Windows
The company providing the Windows VPS server hosting service will also be responsible for supporting this type of VPS. In fact, one of the services of your web hosting company will be to provide Windows VPS support services.
7. Easy to use
– Linux
Linux is very easy to use due to its cPanel control panel, which is a relatively convenient tool for hosting management, and helps manage FTP and SSH.
– Windows
Windows has a graphical user interface, which also makes server management easier.
8. Cost
– Linux
Because Linux is an open source platform, it also costs less to build.
– Windows
Due to the fact that Windows is a proprietary software of Microsoft, so it is necessary for users to pay the license fee, which is also included in the cost of the vps server.
Conclusion
The choice of vps server operating system depends on how the server is managed, costs and workflow of each organization. Each operating system has its advantages and disadvantages, and choosing the right option depends on your approach to take advantage of each. Linux VPS is a better option if your applications are running on Ruby, Python and Perl. But if your developer is running ASP.net or PHP, choose Windows VPS. VPS is suitable for users who need server independence and control. Windows and Linux operating systems are both powerful platforms, and the choice of either depends on the needs of the people, the software environment and the budget.
By examining the features and differences between Linux and Windows vps servers, you can now benefit from Eldernode services by purchasing a Linux or Windows vps server.