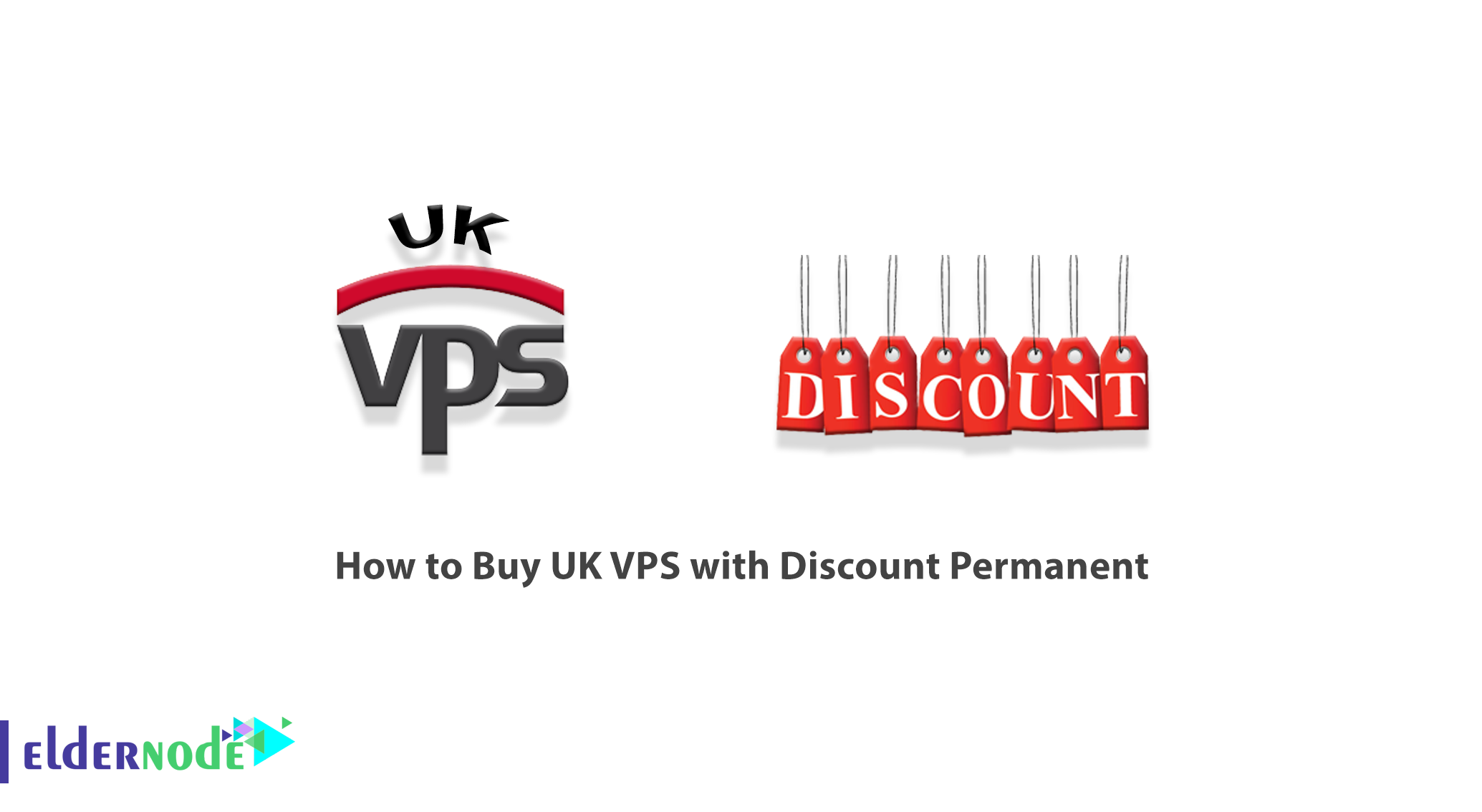 A virtual server, abbreviated VPS, provides the ultimate in flexibility by providing full user access to operating systems such as dedicated servers. This service is also more popular than dedicated servers. Because it provides very close access to a dedicated server. At the same time, it is more affordable than dedicated servers. In this article, we are going to teach you How to Buy UK VPS with Discount Permanent. Please join us.
Tutorial Buy UK VPS with Discount Permanent
Introduction to VPS
Virtual Server stands for Virtual Private Server. Some people mistakenly refer to a virtual server as VDS, which stands for Virtual Dedicated Server. Of course, VPS and VDS are different.
A virtual server is a dedicated server that is installed on a single computer and serves multiple websites. A computer may have several VPS, each with a separate operating system and specific software for each user. In other words, a virtual server is a server whose resources are sharing between several machines or users.
Nowadays, individuals, organizations, or small and large businesses need websites and web-based applications in order to better sell their products or services and interact more with their customers. This requires large investments in hardware, software, and infrastructure.
VPS servers offer very flexible and cost-effective solutions for all types of small and large businesses that allow them to grow and develop their business. Virtual servers are very flexible in the areas of the operating systems, virtualization technology, resources, and the ability to migrate to other services.
It should note that virtual servers provide the features of a dedicated server; While on a shared hosting platform. Several virtual servers are installed on a powerful dedicated server and all run independently of each other. This powerful physical server runs on Windows or Linux operating systems and uses a powerful virtualization technology called a hypervisor. This creates a virtual machine.
Each virtual machine runs a complete operating system and restricts access to physical resources such as memory and storage repositories. Customers have access to the virtual machine operating system, but will not have access to the physical server.
Buy UK VPS with Discount Permanent on Eldernode
To purchase a UK VPS server, you must first register on the Eldernode website.
To proceed, you must first go to the UK VPS page: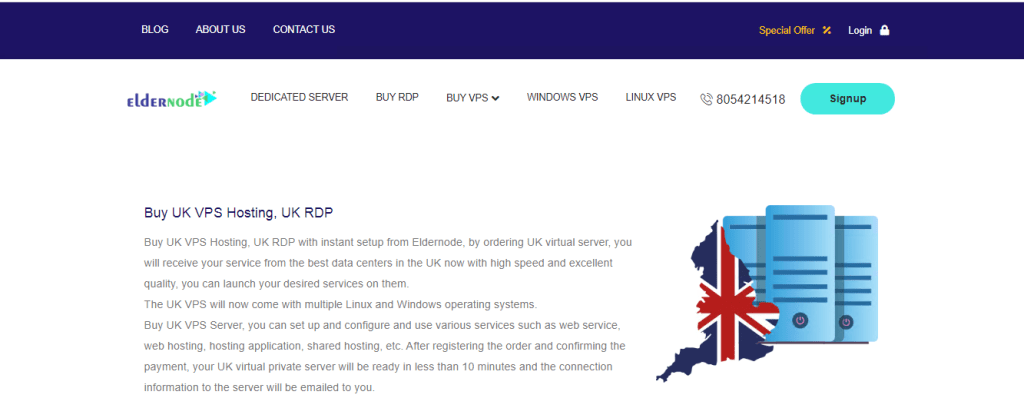 As you can see in the image below, Windows VPS, Linux VPS, hosting VPS, and RDP Admin servers are provided for the UK in Eldernode. You can select one of the plans and click on Order Now. We select Hosting VPS here.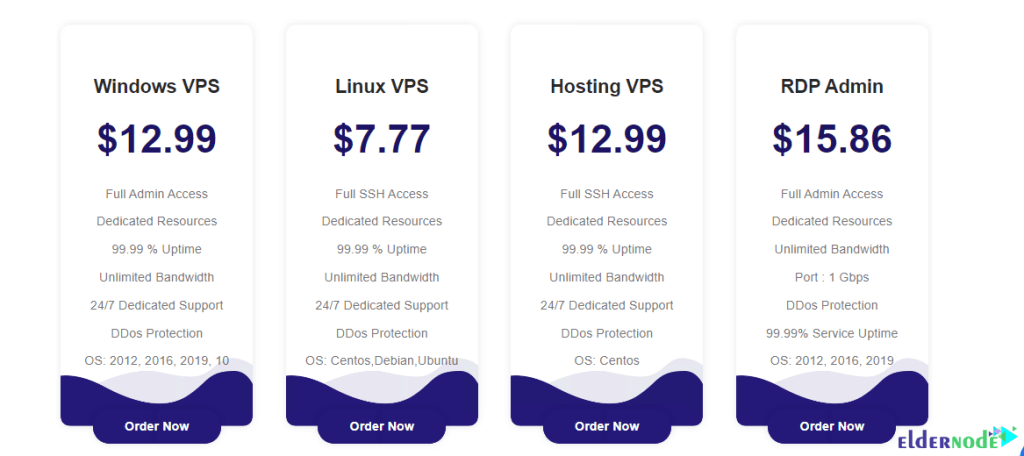 As you can see, there are 4 different packages for you. You can check one of them by selecting these packages and click on Order Now: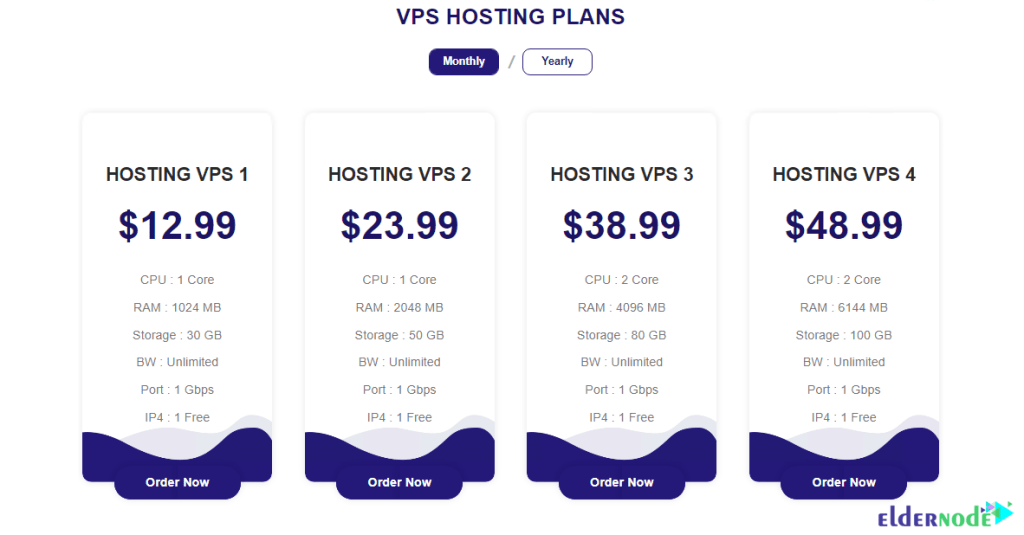 Clicking Order Now will take you to the configuration page. In the Server Configuration section, you need to complete the Hostname and Name Servers (NS). In the Configurable Options section, you must also fill in the fields related to the operating system, location (UK), control panel, and more. It should be noted that you can choose Fully Managed Support or VIP Support for support. Then click Continue.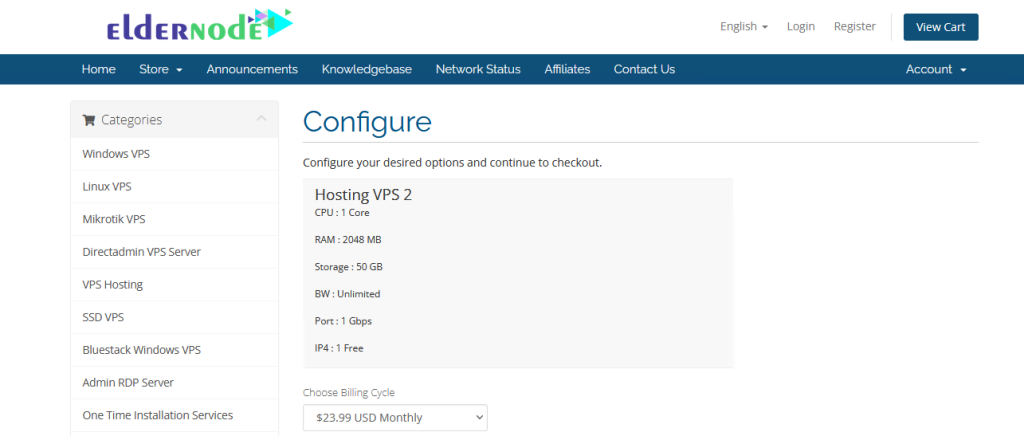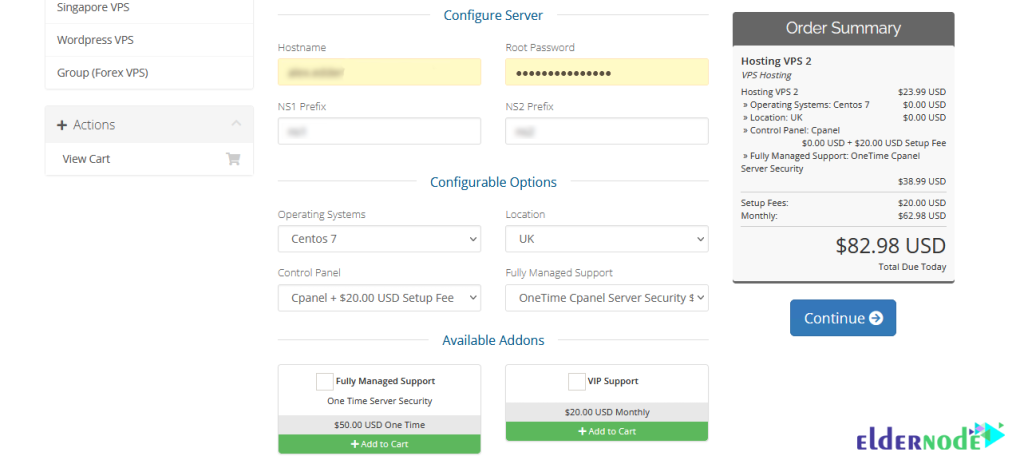 On the Review & Checkout page, after browsing the shopping cart, you can enter it if you have a discount code. Then click on Checkout from the right column: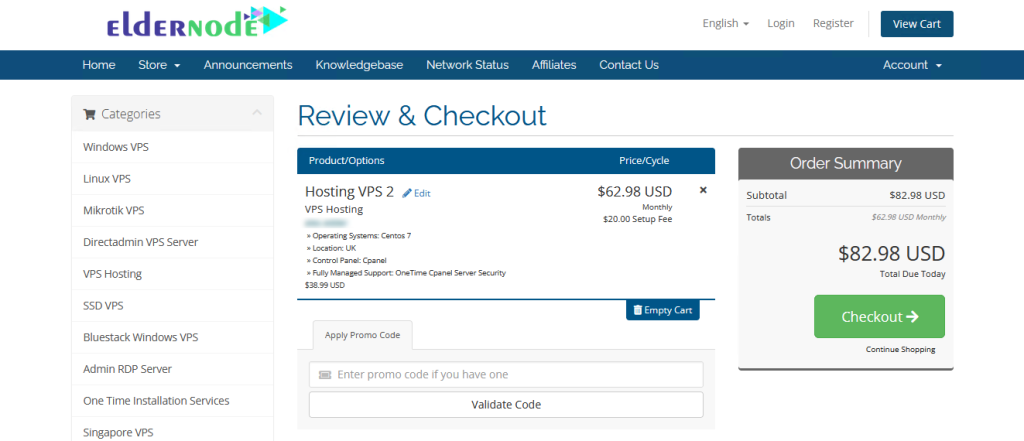 In the last step, you must select one of the payment methods from the Payment Details section and then click on Complete Order. Here we choose the payment method Bitcoin, Ethereum, USDT, and All cryptocurrencies.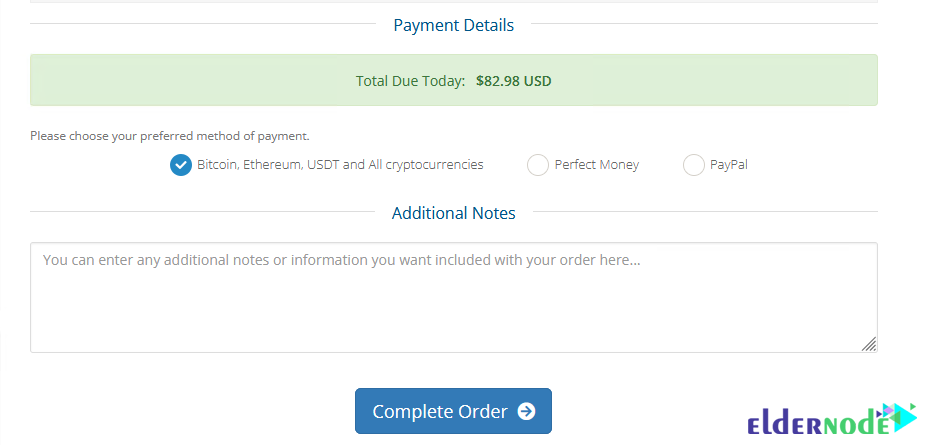 On the opened page, after viewing your information, you can select the currency you want in the right column of the Select Coin section. Then click on Complete Checkout.
Finally, pay for the service you want by scanning the barcode as shown below. Our experts will deliver your service as soon as possible.
Conclusion
After selecting the VPS server, you will be assigned an account. In this account, you will have complete control over your VPS server. Full control means you can install and update the server operating system yourself. You can also install your favorite software. Our recommendation is to leave this task to the company's technical experts. In this article, we tried to teach you How to Buy UK VPS with Discount Permanent.