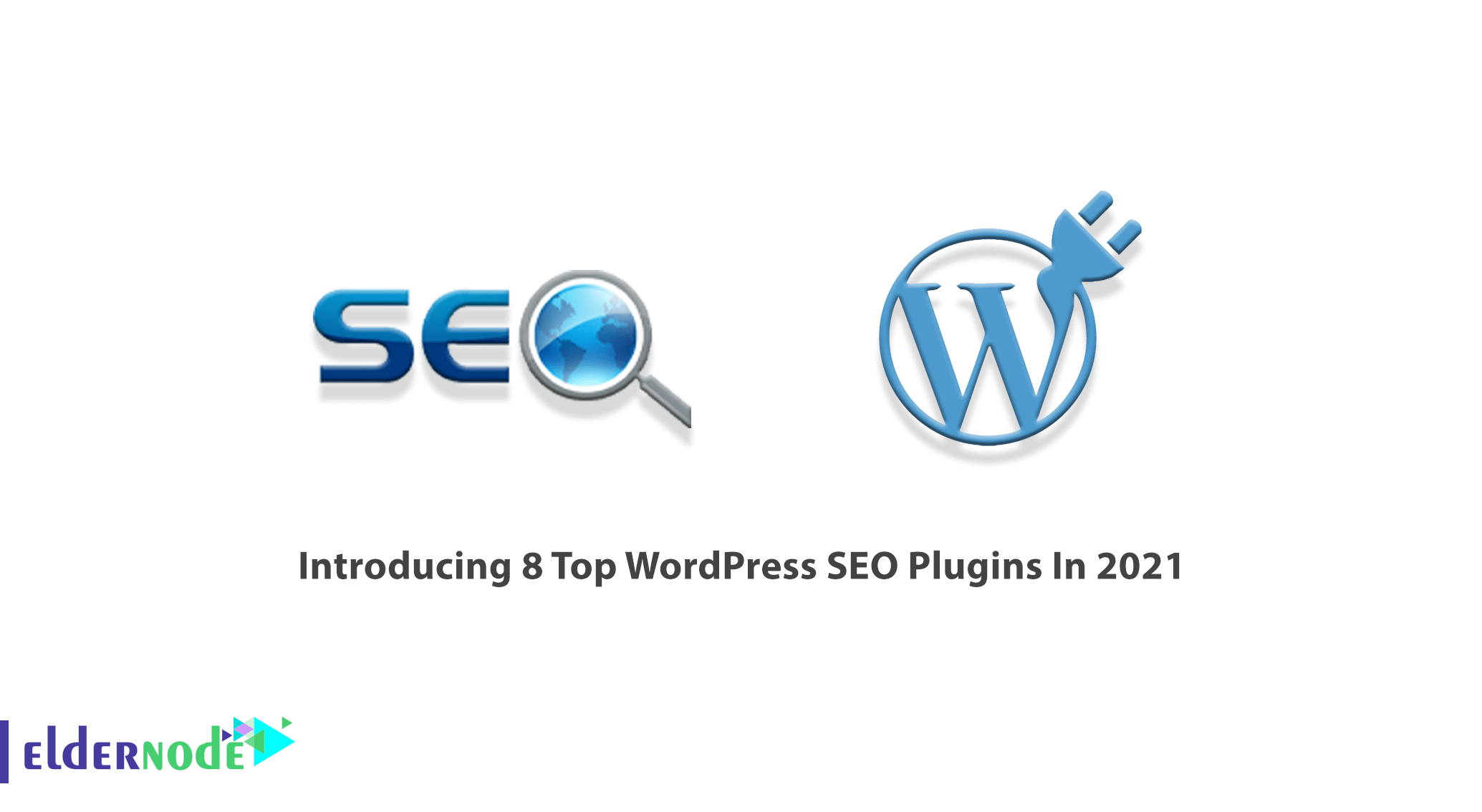 WordPress needs SEO. Plugins and tools make SEO easy and simple. To enable easy editing, publishing, and Search Engine Optimization, WordPress offers a number of plugins. While you need to share your blog with the public, SEO helps you to have a large community of people who are interested in your insights and expertise. To reach this purpose, you need to make sure that your SEO is effective. So, join us with the article of Introducing 8 Top WordPress SEO Plugins in 2021 step by step.
8 Best WordPress SEO Plugins in 2021
According to the statistics and researches, SEO is the best way of improving content performance. There are more than 55,000 WordPress plugins available on the official WordPress repository. You must check for the best plugins to let them be effective due to your needs and goals. All of the WordPress plugins are not free and you need to pay to access additional features. In the following, you will learn what is WordPress Plugins and why you need them.
All About WordPress SEO Plugins
To progress in digital marketing, SEO is a powerful key. Using SEO allows you to determine where your content ends up in search results. So, you need a list of SEO plugins and tools for WordPress sites. You can easily add WordPress plugins to your WordPress site and improve its overall look, functionality, and efficiency. Computers are not professional enough to write enticing headlines and their selection of appropriate keywords is not satisfying yet. So, your effort is important too.
You need good SEO plugins to be able to choose your target keywords correctly, know the suitable size of your image files, or even present readable content. It will be so difficult for you to increase traffic to your website without using WordPress SEO plugins. There are several WordPress SEO plugins that many of them are free. To not miss the opportunities for traffic and conversions, stay with us with this guide to review 8 Top WordPress SEO Plugins In 2021.
What are 8 Top WordPress SEO Plugins in 2021
Tools and powerful features of an SEO plugin allow you to audit checklists, sitemaps, and content insights. Now, if you are satisfied enough to use an SEO plugin, let's see an overview of 8 of the best WordPress SEO plugins. To optimize your website, check which one is the best to suit your company's needs.
1- Yoast SEO 
Yost is a very popular SEO plugin for WordPress. Whether you're running a personal blog or you're an SEO professional managing a website for a client, it helps you to find a balance between creating content for visitors and for search engines. By providing free and premium features, the Yoast plugin guarantees the optimization of keywords, keyphrases, synonyms, and related keywords. Using this valuable tool allows you to add SEO descriptions and titles to your website's posts and pages. This plugin helps you to generate XML sitemaps automatically. When you install the Yoast plugin, you can import SEO data from other SEO plugins you've used previously. Yoast helps your website development. Here are the most useful points of this plugin:
1- Paragraph Structure
2- Keyword Density
3- Flesch-Kincaid Reading Ease
4- Meta Descriptions
5- Link Support
6- Prior Keyword Usage
7- Keyword Use in Subheadings
8- Permalink Cleanups
9- Social Sharing
If you wish, download Yoast via the official WordPress website.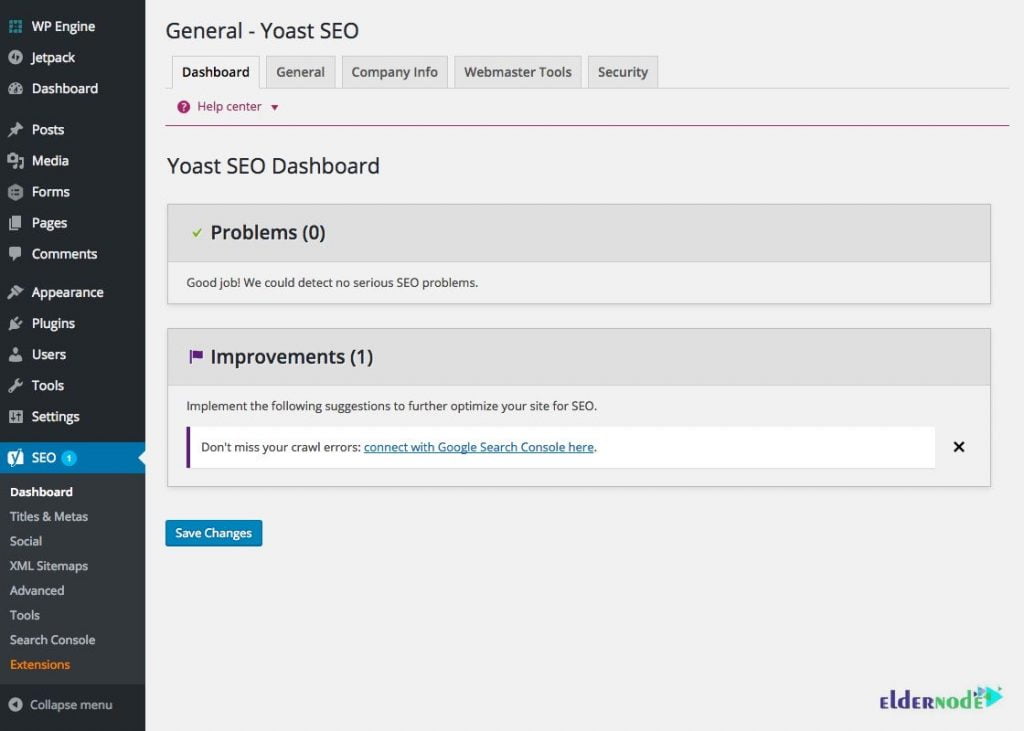 Yoast Features
Since there is no need to manually search for keywords anymore, Yoast helps you to save time. Let's learn more about Yoast by reading its features:
1- Checks your pages and blog posts for readability and SEO improvements.
2- Ability to see your Google search engine result. Adjust Meta description to let more appealing and keyword-rich.
3- A readability check on all pages allows you to understand if you need to break up paragraphs or add elements like numbered lists or headers.
4- Yoast tells you if you have duplicate content on your page or post.
5- Google Search Console integration.
And many more.
2- SeoPress
SeoPress is fast, simple, and known as one of the most WordPress Seo plugins for beginners. So if you are new to plugins but you wish to improve the SEO of your website, it is a good idea to start with SeoPress. With this free and powerful plugin, you can install and setup your data since it offers an installation wizard. SeoPress lets you manage all your titles and meta descriptions for posts, pages, post types, and terms.
If you wish, download SeoPress via the official WordPress website.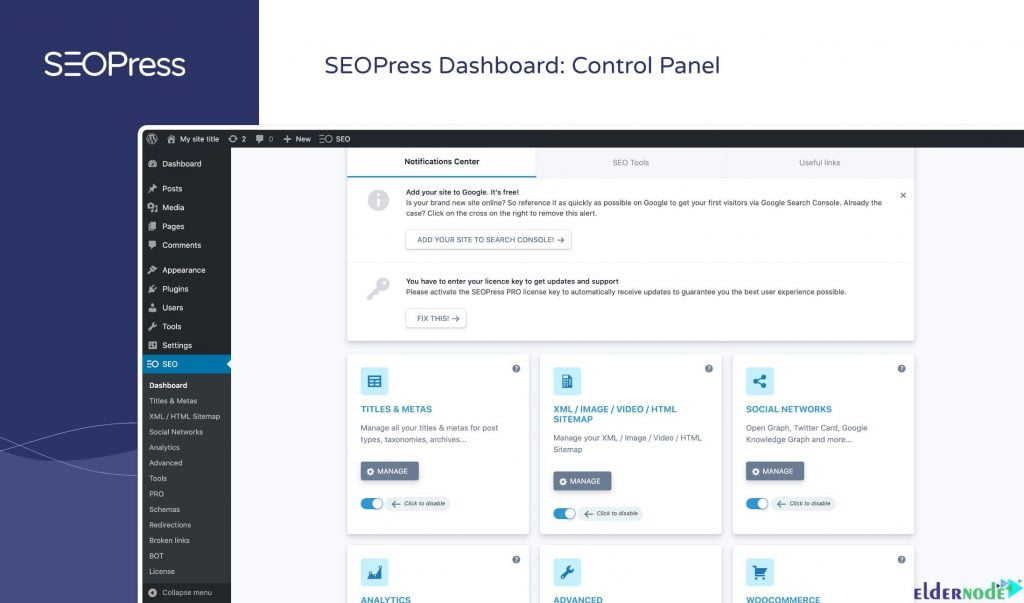 SeoPress Features
Using this plugin helps you to save money and time. SeoPress is easy and ready to use. Below is a list of its main features:
1- It analyzes content with unlimited keywords. So, you can write optimized content for search engines
2- Google knowledge graph
3- Mobile/Desktop Google Preview to see how your post will look like in Google search results
4- Facebook and Twitter Social Preview to see how your post will look like on social media to increase conversions
5- Customizable URL rewrite
6- Image XML Sitemaps to improve search indexing for Google Images
And many more.
3- All in one SEO
All in One SEO (AIOSEO) for WordPress is the original WordPress SEO plugin. WordPress believes that the All in one plugin acts as an SEO expert for you because it is comprehensive and helps you to improve your website's SEO rankings and uncover new growth opportunities in less than 10 minutes. With an easy-to-use interface, The in one SEO plugin allows you to add meta tags, generate XML sitemaps, add schema markup, and optimize social sharing.
If you wish, download All in one via the official WordPress website.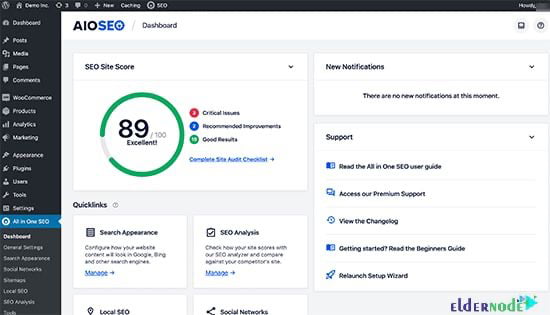 All in one SEO Features
AIOSEO is known as the best WordPress SEO plugin in the world. Its features are highly optimized for Google and other popular search engine algorithm. Let's review some of them:
1- You can setup WordPress SEO in less than 10 minutes since it uses WordPress SEO Setup Wizard
2- You need no developer since it is On-page SEO Optimization
3- Run an SEO Health Checker
4- Edit your robots.txt files
5- API support
6- Search Engine Verification Tools
7- Advanced canonical URLs
And many more.
4- Platinum SEO
This is a lightweight and fully featured WordPress SEO plugin that is designed to help you with all your search engine optimization needs. Both beginners and WordPress SEO experts love Platinum SEO since it is easy for everyone and offers complete control of On-page SEO on your site. It also offers a tool to generate any Schema supported by Google and a  pack of features that helps you define all the important meta tags for every Post or Page. If you are eager to be able to control all technical issues, the Platinum SEO plugin is what you need. Because you will be reported about all 404 errors.
If you wish, download Platinum via the official WordPress website.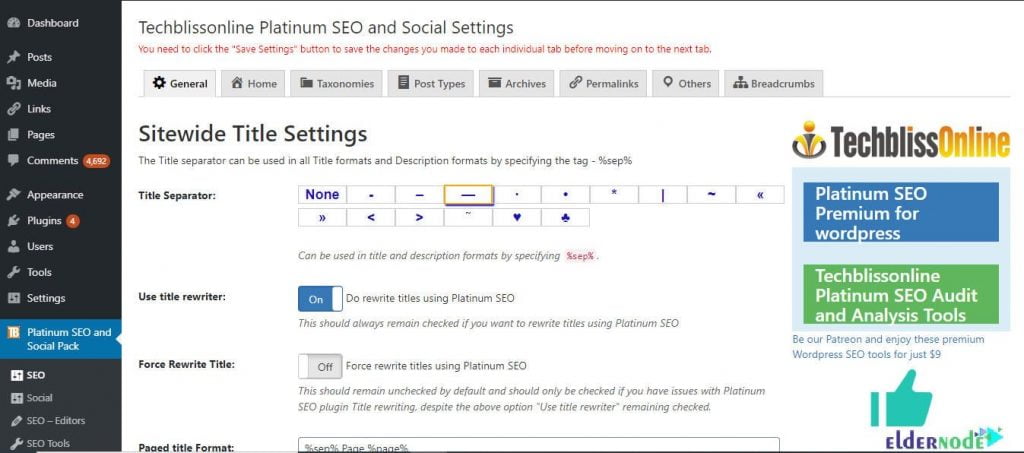 Platinum SEO Features
Platinum SEO plugin is packed with all the features you need to do Technical and OnPage SEO. Let's see a brief summary of its features:
1- Ability to set canonical URLs are automatically or set Cross-site Canonical URLs
2- Ability to create social meta tags for Facebook, Twitter, Pinterest, and Linkedin. It also generates all SEO relevant META tags automatically
3- Optimized Post and Page Titles for search engines
4- Support for custom post types snd custom taxonomies
5- Compatible with most other plugins. You can use Google XML Sitemap Generator to generate your sitemap
And many more.
5- Squirrly SEO
Squirrly SEO gives you the fastest way to achieve the best SEO results as it is able to look at each page on your WordPress site the same way Google looks. You can upgrade your WordPress and increase the search traffic with this popular plugin. Using this plugin allows you to have an A.I.-based Private SEO Consultant. If you are an NoN-SEO expert, you can enjoy using this plugin. It checks your traffic how well people engage with content on your site, sees your positions for all pages inside the Google search engine, tells you how to bring more traffic and how to make more of your pages visible, gives you solid advice for getting more clicks, and more.
If you wish, download Squirrly SEO via the official WordPress website.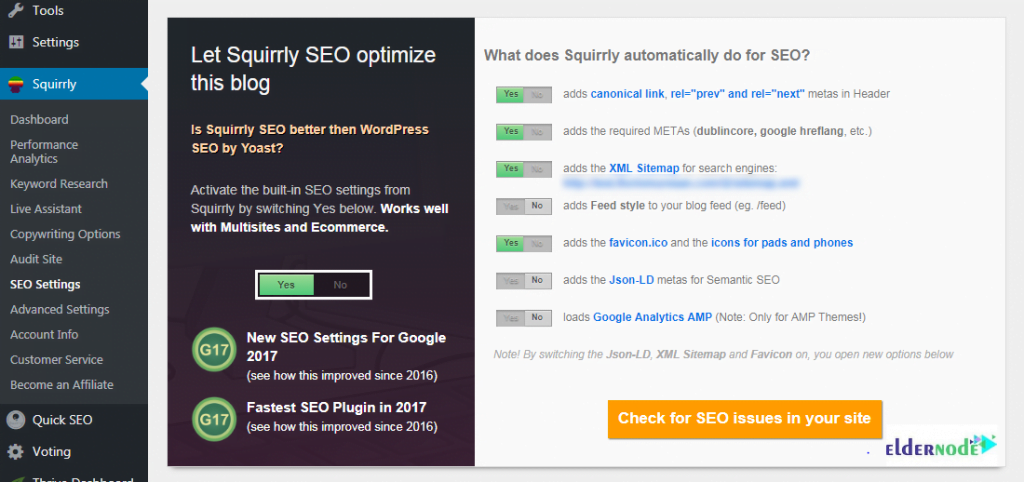 Squirrly SEO Features
Squirrly is an all-in-one plugin that has some unique features. It is compatible with other SEO Plugins and specifics of each page and the context it has inside a website. Squirrly tells you what to do with each page to make it found on search engines. Since this free plugin offers the PAID features from Yoast, RankMath, SEOpress, and SEOpressor, you can use it to get their paid features for free. But here is a list of its main features:
1- Focus pages
2- Keyword Research Tool
3- Best SEO goals
4- Track SEO results
5- SEO live Assistant
6- Bulk SEO
7- SEO Audits
8- SEO Snippet Tool
And many more.
6- SmartCrawl
As an administrator, you must give your site better SEO optimization and ranking by improving keyword optimization, XML sitemaps, optimize your meta tags, titles and descriptions and boost your PageRank on Google. SmartCrawl is what you need as it is now of the bests and makes your site easier to read and find. While it runs content analysis in both the post and page editor, you will get instant feedback with suggestions for improving your content. SmartCrawl helps you to not miss anything. It points out where you need to apply your keyword research to be the most effective.
If you wish, download SmartCrawl via the official WordPress website.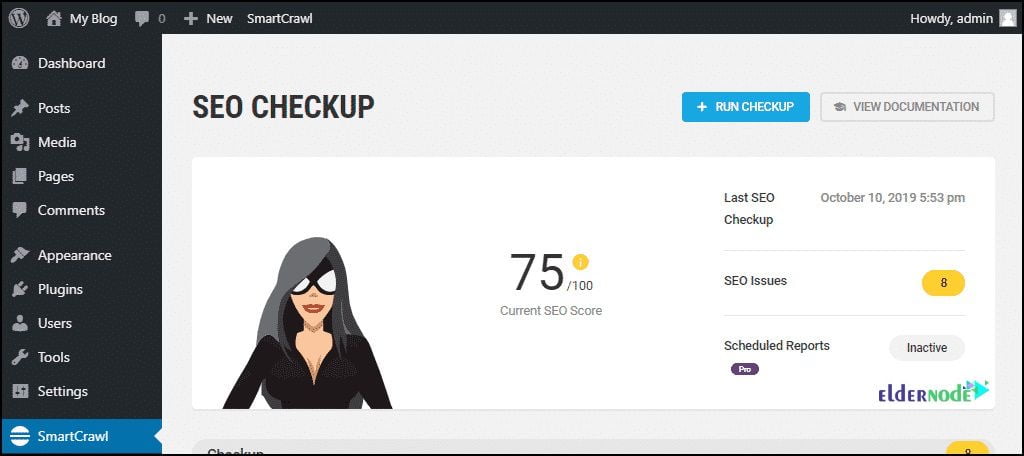 SmartCrawl Features
You can experience fast and powerful WordPress SEO with SmartCrawl. Let's review more about its features:
1- Automated SEO checkups and reports
2- Sitemap auto-generator and search engine notifications
3- Titles and meta descriptions
4- Full support for default schema.org types
5- Site crawls, scans, and reports
6- Automatic linking
7- 301 Redirects
8- Advanced social media sharing
7- MonsterInsights
Since MonsterInsights is the most complete Google Analytics plugin for WordPress, it can easily show you where your website visitors come from, what they do on your website, and which content performs best. This plugin is most used by beginners because MonsterInsights shows the insights they need to improve your sites' SEO strategy. Also, others can use this plugin to monitor their eCommerce SEO to avoid losing customers.
If you wish, download MonsterInsights via the official WordPress website.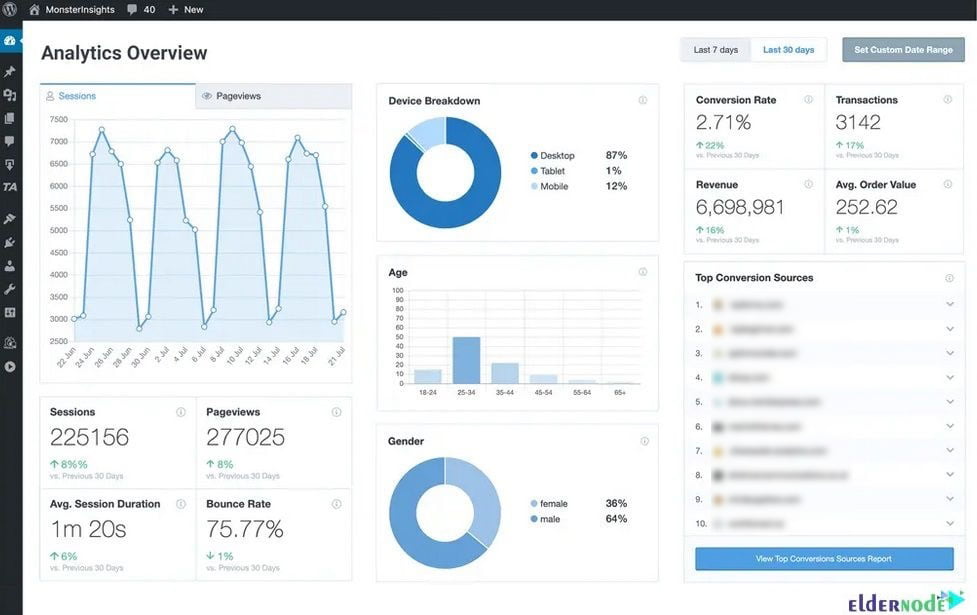 MonsterInsights Features
MonsterInsights is the most powerful and user-friendly WordPress analytics plugin in the market. Let' review its main features:
1- Universal Tracking
2- Google Analytics Dashboard
3- Real-time Stats
4- Enhanced Ecommerce Tracking
5- Page Level Analytics
6- Affiliate Link and Ads Tracking
And many more.
8- Rank Math
To optimize your website for search engines and social media, you can use Rank Math WordPress SEO plugin that comes with a setup wizard. So, you can import data from other SEO plugins during the setup. Using Rank Math allows you to add meta title, description, and Open Graph metadata to your blog posts. You learned about AIOSEO and Yoast. If one of them is your choice, you do not need to install this plugin anymore. Rank Math helps you to stay ahead of your competitors since it is integrated with Google Search Console and keyword ranking tools.
If you wish, download Rank Math via the official WordPress website.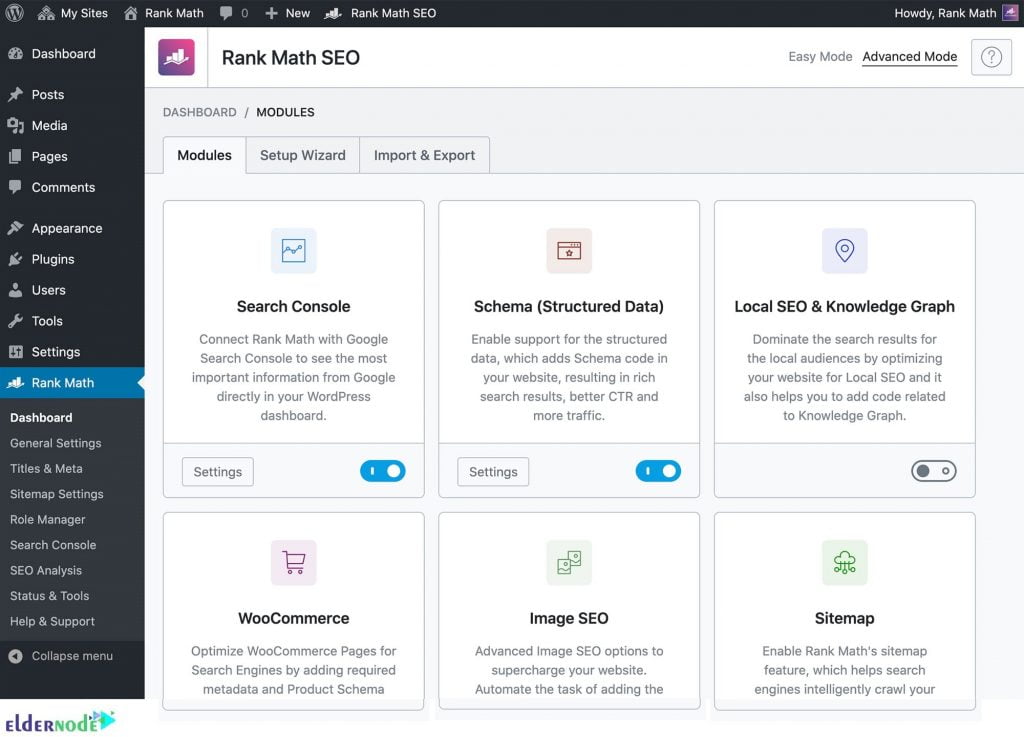 Rank Math Features
This powerful plugin is a feature-rich SEO plugin that's easy to use. Review more about its features in the below list:
1- Easy to follow Setup Wizard
2- Clean, & Simple User Interface
3- Built-In Advanced SEO Analytics Module
4- Google Analytics Integration
5- Rank Tracker
6- Keep an Eye on Position History
7- Ranking Keywords for Posts
8- The Most Advanced Schema Generator
And many more.
Conclusion
In this article, 8 Top WordPress SEO Plugins In 2021 were introduced to you. You will be able to download and install any plugin you need. All features you reviewed are active for free versions. Most of them provide some features that you should pay to use. In case you need to ask your friends about their favorite plugins or any other issues, go to Eldernode Community and submit your feedback.