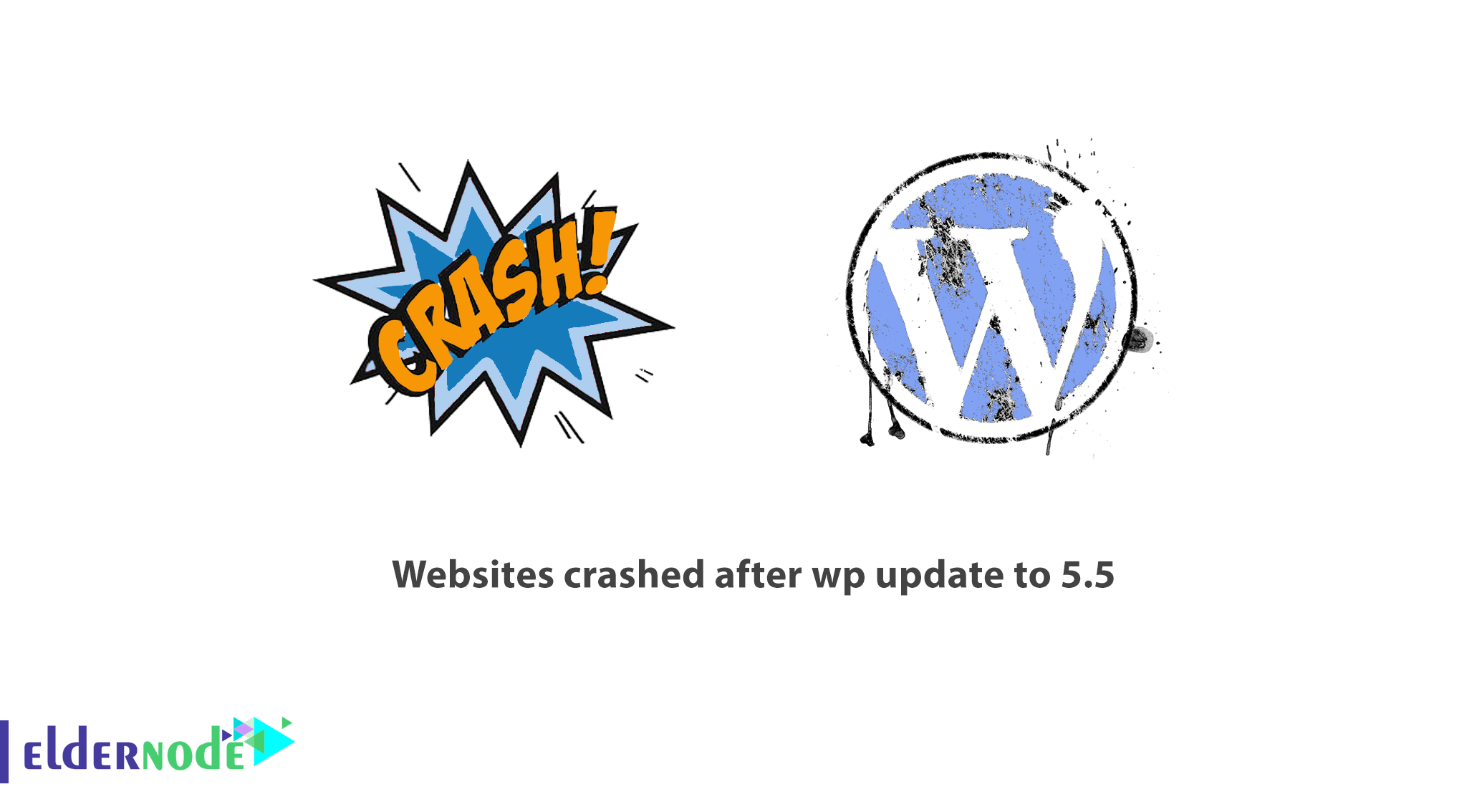 websites crashed after wp update to 5.5 is a fact that most users of WordPress face these days. In this article, we are going to first examine the cause of site crashes in WordPress version 5.5. Then we teach you how to solve jQuery Migrate and Pagination Bug errors. VPS Hosting helps you to take advantage of all the amazing WordPress features at a fast pace and to avoid frequent attacks on WordPress sites. Stay with us.
Websites crashed after wp update to 5.5
Thousands of WordPress sites ran into problems after updating their WordPress to WordPress 5.5. One of the reasons for the problem in WordPress 5.5 is the lack of support for this version of jQuery Migrate, which has disrupted more than tens of thousands of websites.
The incompatibility of this version of WordPress with the way of setting the pagination of some WordPress themes has caused the sites to not perform as well as before. In this article "websites crashed after wp update to 5.5", we try to examine these two problems in WP 5.5. Then, we will introduce you to the WordPress 5.5 troubleshooting solution.
Websites crashed after wp update to 5.5 because jQuery Migrate Bug
WordPress 5.5 does not use the jQuery Migrate JavaScript library. jQuery Migrate is a library that runs old codes on WordPress like a bridge. If you use old plugins and skins (especially those that are no longer updated) on your site, you are likely to run into problems with WordPress 5.5.
Of course, keep in mind that this is not really the fault of the new version of WordPress, but the use of old plugins and skins that cause disruption to sites.
How to fix the jQuery Migrate error?
Check the latest update date for your WordPress plugins. If the last update was more than a year ago, you might want to look for an alternative plugin.
Note: Do not forget to use old plugins to increase security risk, so it is better to think about using new plugins even if you do not have a problem with WordPress 5.5.
If for any reason you can not use new themes and plugins or you are experiencing JavaScript errors on the Chrome console, the "Enable jQuery Migrate Helper" plugin can help you solve this problem. The number of active installs of this plugin is more than tens of thousands, which indicates that this problem is common among publishers. You can download this plugin with the help of the following link:
Websites crashed after wp update to 5.5 because Pagination Bug
WordPress pagination is part of the navigation structure of a website. Updating WordPress to version 5.5 has caused poor site pagination performance. According to some website publishers, after updating WordPress, the page parameter is deleted from the site URL and the redirect link becomes 301. The reason for this problem is that WordPress uses the "page" variable in its pagination, but most WordPress themes use the "page" variable for other applications.
In WordPress 5.5 the page variable can only receive numeric values, while in queries and shellcodes this variable can also receive non-numeric strings and characters.
How to fix pagination error on WordPress?
In WordPress, the "page" variable is defined only for receiving numeric values. For example, use this word in a query as "page=offers&id=xxx?" Encounters an error.
To solve this problem, you can use another word like "mypage" in your queries instead of using the word "page".
Another way to fix this is to disable the "redirect_canonical()" function for this query style.
Note: Before doing this, be sure to consult with your site SEO expert and consider the consequences of doing this on your site SEO.
Conclusion
Overall, WordPress 5.5 has good benefits and is considered a successful update. In the meantime, there are some issues that have caused problems for many web publishers. Problems such as pagination or lack of execution of much of the JavaScript codes affected the performance of many WordPress sites. These problems may seem complicated, but once you find the root of each problem, you can easily solve it.
Dear user, we hope you would enjoy "Websites crashed after wp update to 5.5", you can ask questions about this training in the comments section, or to solve other problems in the field of Eldernode training, refer to the Ask page section and raise your problem in it as soon as possible. Make time for other users and experts to answer your questions.
Goodluck.