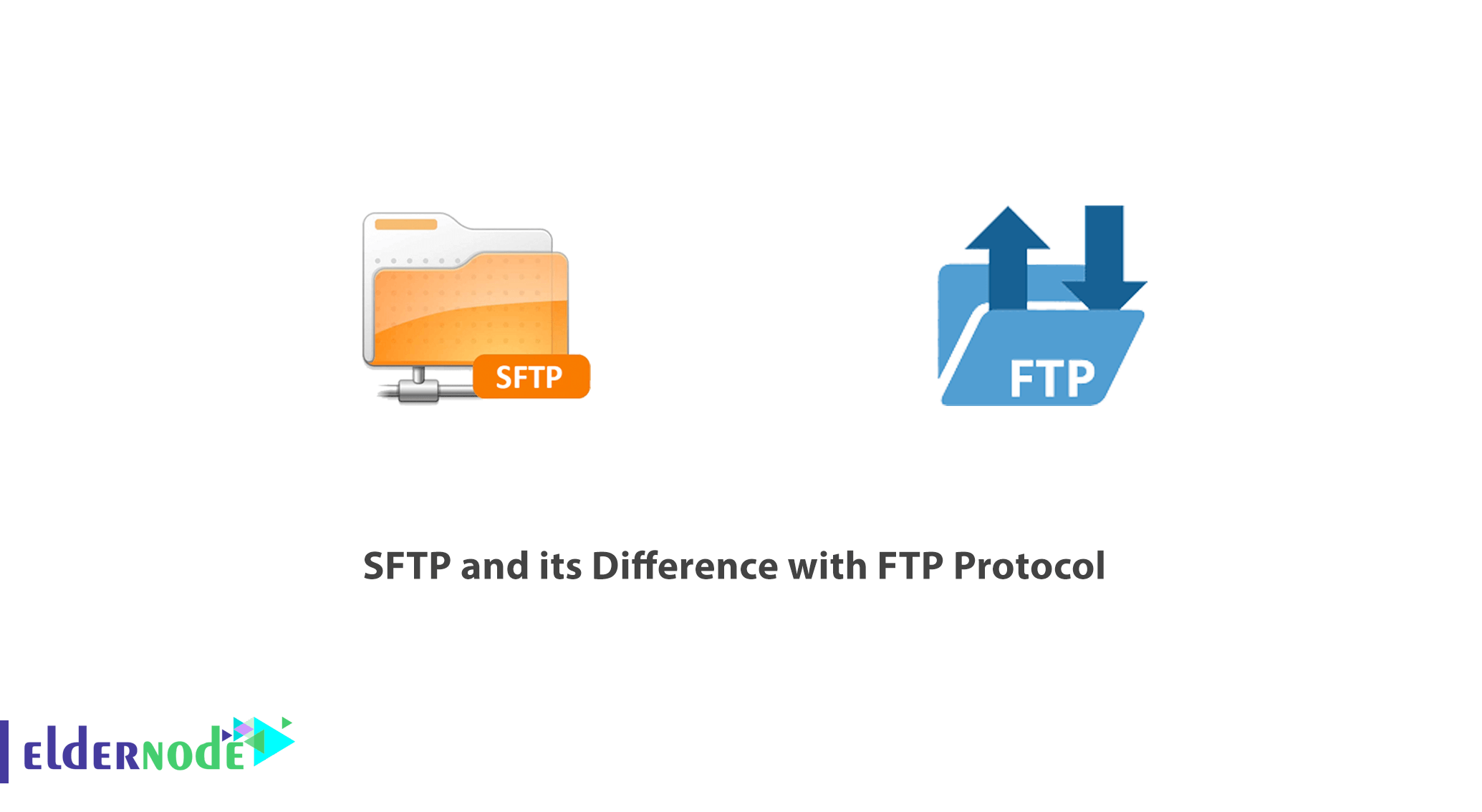 SFTP and its Difference with FTP Protocol. Transferring a file from one system to another is simple and has no complexity. But sometimes we may run into problems. For example, two systems may have different file types and different ways of presenting text and data, and they may also have different folder structures. That's why you need to know data transfer protocols.
In this article we will answer the question what is SFTP?
Buy Windows Virtual Private Server in Eldernode
We have already talked about what FTP is and we know that the FTP protocol is used to transfer files between two systems and has overcome these problems by creating two communication links between the systems. One of these links is used to transmit information and the other to control communication.
What is the SFTP protocol?
SFTP or Secure File Transfer Protocol is a secure version of the FTP protocol. Ensures access to and transmission of data in a secure environment.
Note: SFTP is also known as "SSH File Transfer Protocol".
In the SFTP protocol, both the data connection and the command connection are encrypted to protect the information and passwords that are exchanged between the two systems.
The functionality of the SFTP protocol is similar to that of FTP. However, SFTP uses SSH to transfer files.
Security in SFTP
The SFTP protocol encrypts your data and transmits it under impenetrable conditions.
This transfer takes place in such a way that no one can see what data is being transferred. SSH provides the necessary security for SFTP. An important factor in the security strength of SFTP is the encryption methods used to protect the data being transmitted.
Simply put, SFTP is a method that allows file transfers to be done using Secure Shell (SSH). SFTP has all its security features from SSH. In SFTP, a single port is used for all SFTP communications. That is, initial authentication, FTP commands, and data transfer are all performed through port 22 servers.
Unlike the plain text-based FTP protocol, communication in SFTP is based on packets. SFTP encrypts data using modern methods and protects their integrity.
What is the difference between FTP and SFTP protocols?
To compare between SFTP and FTP protocols, you should pay attention to the features they provide. Here are the following: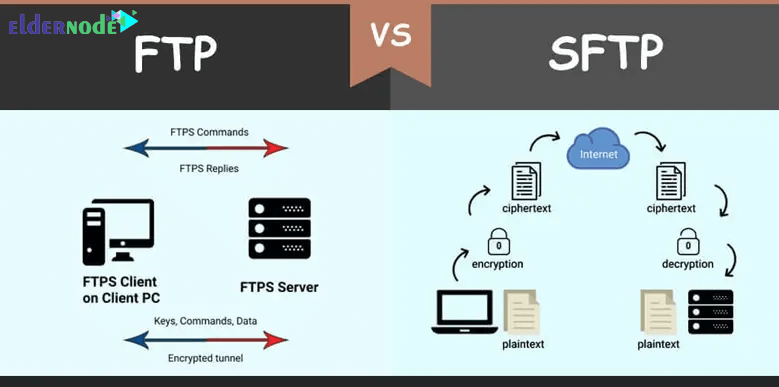 FTP features
1. FTP has the ability to continue the download and upload connection.
2. FTP has a user interface that can show files being transferred.
3. Ability to monitor files in transfer.
4. Allows you to have multiple connections.
5. You can upload multiple files at a time.
6. FTP works based on server-client communication. This means that the server is still waiting for the client to request it.
7. In the FTP protocol, you can perform operations such as creating and deleting folders, listing and deleting files, and so on.
SFTP features
1. Communications are encrypted and can be compressed.
2. They work according to SSH3 protocol.
3. SFTP allows you to execute SSH commands.
4. SFTP supports the IPV6 HTTP protocol.
5. Supports password-based and shared-key authentication.
6. It is possible to manage and control the transfer encryption keys.
7. The text output of the server is automatically converted to a Unicode system.
What are the advantages and disadvantages of SFTP?
In this section, we should point out the advantages and disadvantages of using SFTP.
Advantages of using SFTP:
A) Communications are always secure.
B) TCP/ IP ports can be routed in both directions on the encrypted channel.
C) The SFTP protocol runs on a secure channel. Therefore, data and passwords are not transmitted in a simple and audible way.
D) You can install the software without the need for high level access.
Disadvantages of using SFTP:
A) Communications are binary and it is not possible to record their report.
B) SSH keys are not easy to manage and evaluate.
C) Many defined standards are optional. This causes interference between different software produced by different companies.
Advantages of SFTP over FTP
1. Unlike FTP, SFTP uses a secure, encrypted channel to communicate.
2. FTP operates under the TCP/ IP protocol, but SFTP is part of the SSH protocol, which is a telecommunications software.
3. The FTP input and output ports are on port 21, but on SFTP they are on port 22.
4. FTP does not have a secure channel for transferring files between hosts, while SFTP provides a secure channel for transferring.
5. FTP uses two channels for data transmission, but SFTP uses one channel.
6. FTP uses the server-client structure for communication, while SFTP uses the SSH structure.
7. FTP uses a direct transmission method but SFTP uses a tunnel transmission method.
Conclusion
Both SFTP and FTP are file transfer protocols, but SFTP, with all its advantages and disadvantages, is the safest way to transfer data.
Dear user, we hope you would enjoy this tutorial, you can ask questions about this training in the comments section, or to solve other problems in the field of Eldernode training, refer to the Ask page section and raise your problem in it as soon as possible. Make time for other users and experts to answer your questions.
Goodluck.