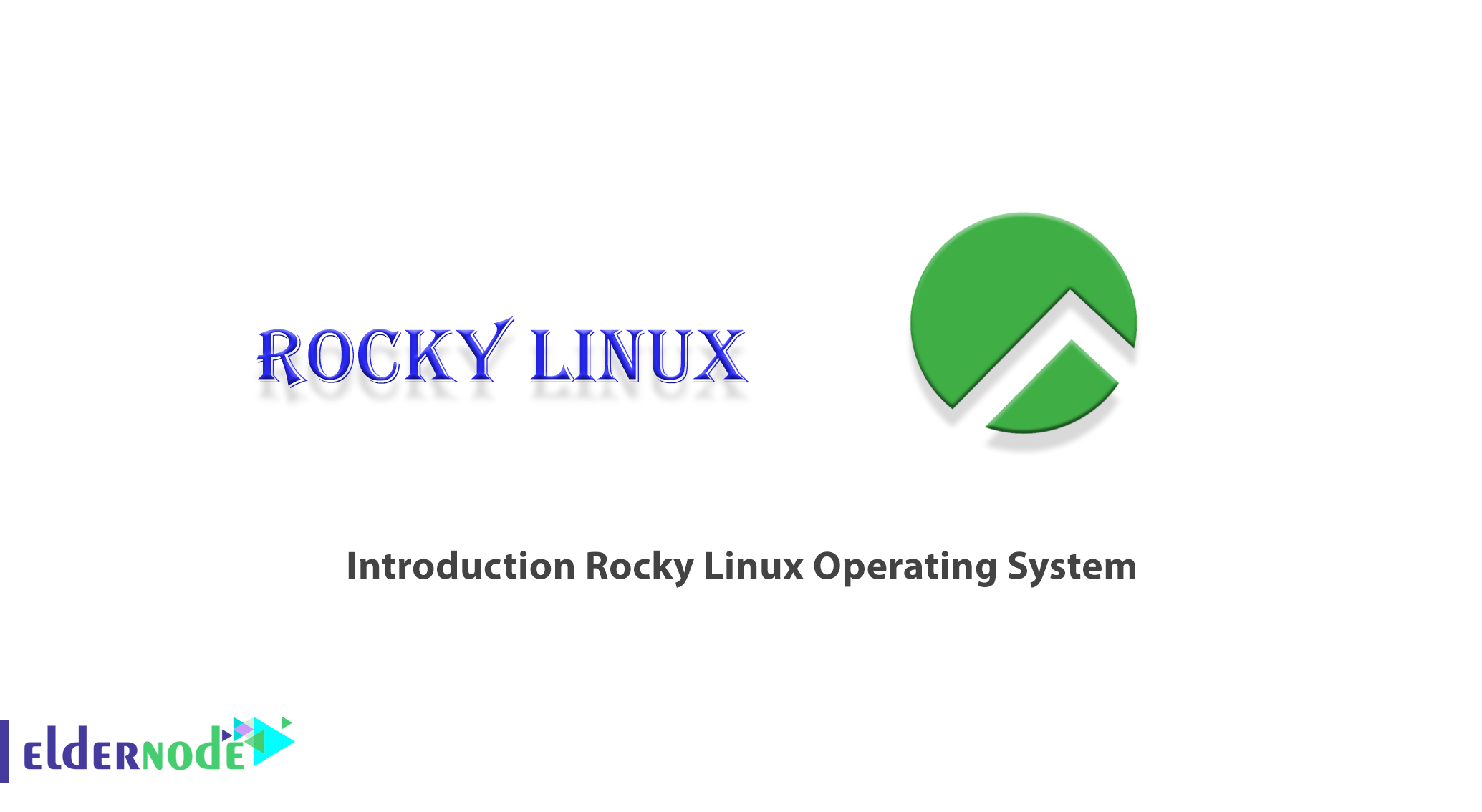 Rocky Linux is a community enterprise operating system designed to be 100% bug-for-bug compatible with America's top enterprise Linux distribution now that its downstream partner has shifted direction. It is under intensive development by the community. The subject of this article is Introduction Rocky Linux Operating System, which we will discuss in full below. You can see the packages available in Eldernode if you want to buy a Linux VPS server.
Introducing with Rocky Linux Operating System
Some time ago, RedHat decided to change the way CentOS release. CentOS, which has been very popular in the industrial, scientific, and laboratory communities, is derived from RedHat RHEL Linux. Due to the availability of Source RHEL applications, CentOS Linux is based on RHEL sources and is freely distributing.
After RedHat decided that CentOS would no longer be the equivalent of RHEL, but a future version of RHEL, there was a lot of discussion in Linux and open-source. This decision undoubtedly had far-reaching implications for businesses that developed CentOS as a Linux with Enterprise packages. Because CentOS was no longer supposing to be as stable as before.
During the talks, Gregory Kurtzer, the original founder of CentOS, announced that Linux would release Rocky. Rocky Linux is conceptually the same as CentOS, except that it is supporting and developed by a community.
The History of Rocky Linux
On December 8, 2020, RedHat announced that it would discontinue the development of CentOS, which was available as a downstream version of Red Hat Enterprise Linux. In favor of a higher developed version of that popular operating system called "CentOS Stream".
In response, CentOS co-founder Gregory Kurtzer announced that he was re-launching a project to achieve CentOS 'original goals. Its name chooses as a tribute to the original founder of CentOS, Rocky McGaugh.
By December 12, the Rocky Linux code repository had become a popular repository on GitHub.
On December 22, 2020, the director of the Rocky Linux Association, Jordan Pisaniello, announced that the goal of the initial release is between March and May 2021.
On January 20, 2021, it was announced that a test repository would be available to the public by the end of February, and a Freedom Candidate was scheduled for the end of March 2021. However, that date was slightly delayed and on April 30, 2021, the first candidate for freedom was officially released.
The second version of the release, version 8.4, the last before the stable release, was released on June 4, 2021.
Finally, on June 21, 2021, a stable version of Rocky Linux 8.4 codenamed "Green Obsidian" was released.
Rocky Linux Features
Anyone who switched, or consider switching, to CentOS 8 and doesn't want to deal with the extra overhead of switching to CentOS Stream 8 should consider Rocky Linux as a potential candidate for their infrastructure.
Licensing of Rocky Linux itself is 3-Clause BSD but, because Linux distributions are a collection of packages, each package may have its own licensing.
Rocky Linux is a downstream rebuild of RHEL 8 and, as such, aligns with the RHEL 8 lifecycle and therefore will actively maintain until 2029.
Below is an image of the Rocky Linux desktop environment: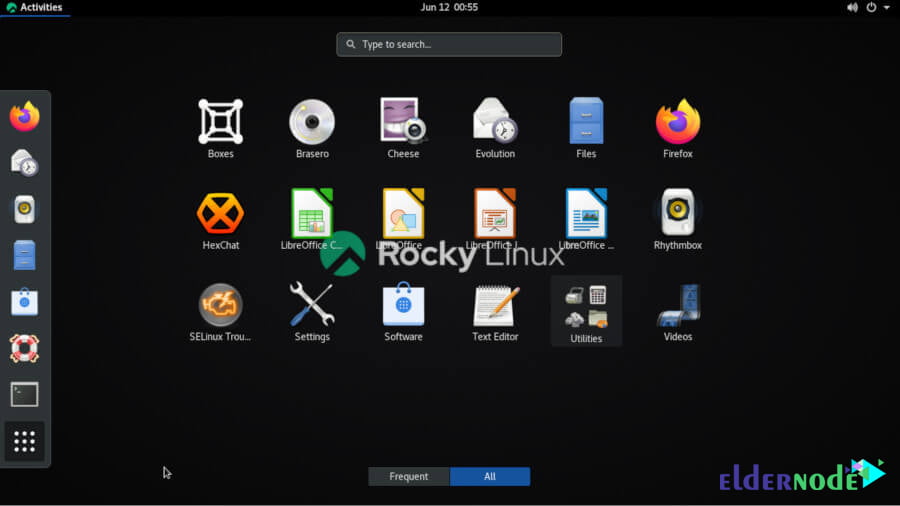 Tips on Migration to Rocky Linux
In this section, we want to address the important points to consider when migrating to Rocky Linux. If you are planning or migrating to Rocky Linux, you should consider the following:
First, you need to note that you have customized the OS packages. This is because the migration script performs a simultaneous distribution that replaces each packet with the version in Rocky Linux storage, regardless of whether the repo version is newer or older than the installed version.
The next important point to note is that SecureBoot is not available with Rocky Linux. Because RHEL and CentOS support SecureBoot, make sure your infrastructure depends on SecureBoot before migrating your systems.
It should note that the original x86_64 architecture is currently supporting. ISO and aarch64 (ARM64) packages are also available. In the future, ppc64le support will be available.
You can migrate from other types of EL8 very easily using migrate2rocky.sh script.
Note: Most RHEL8 based operating systems can port. But if these systems are registering in Katello, Uyuni, or SUSE Manager, you can not migrate using this tool.
Prerequisites for installing Rocky Linux
In order to be able to install the Rocky Linux operating system, you must pay attention to the following and provide them:
_ 2 GB RAM or more
_ 20 GB hard disk or more
_ 2 CPU / vCPUs (1.1 GHz processor)
_ Internet Connection (optional)
_ Bootable media (USB/DVD)
Conclusion
Rocky Linux is considering a replacement for CentOS Linux. Since the CentOS 8 update is not available after the end of December 2021, Rocky Linux can consider if you are looking for a production-grade operating system. In this article, we tried to introduce you to the Rocky Linux operating system.