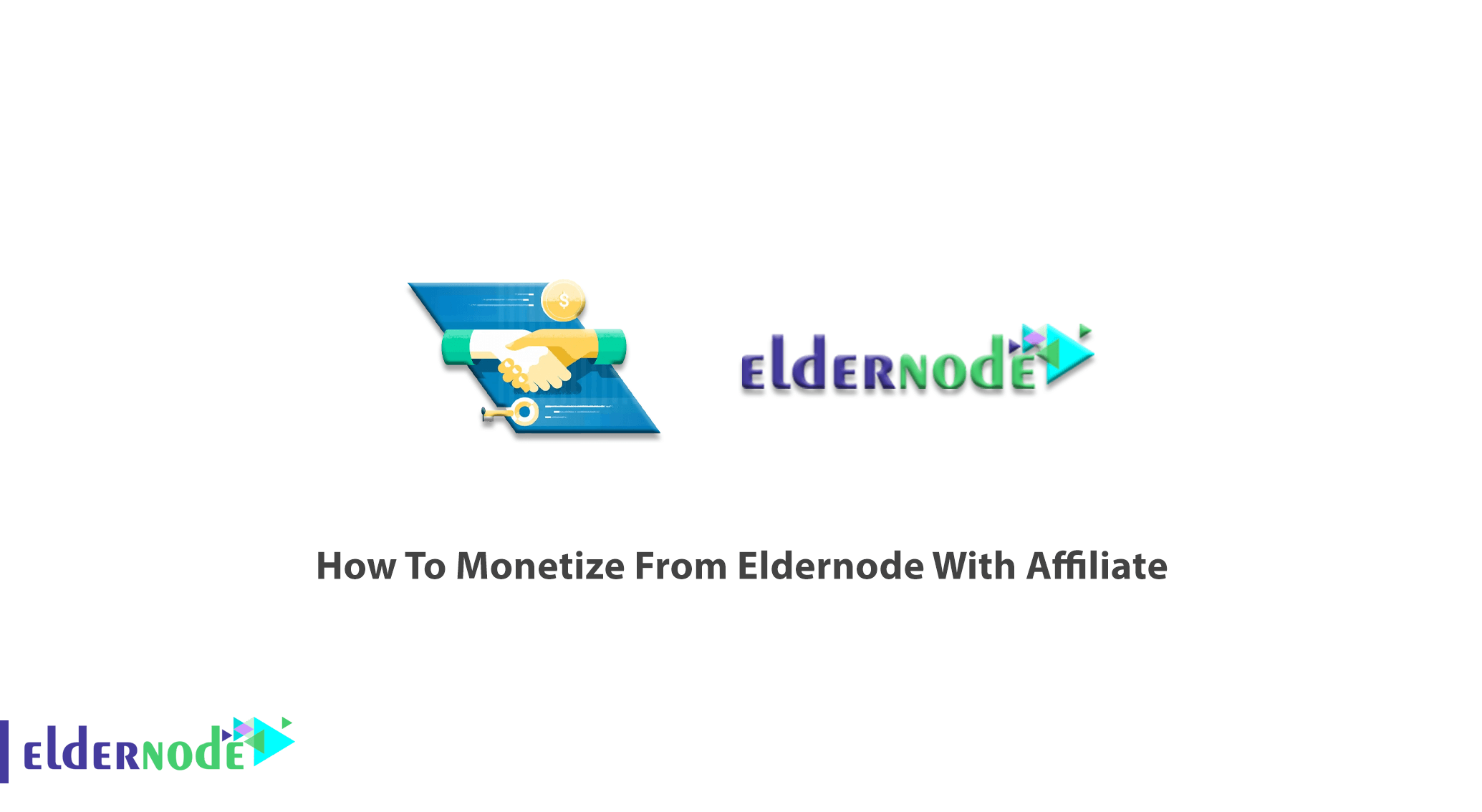 Business owners are able to give reward to one or more affiliates to each visitor or customer brought by the affiliate's own marketing efforts. In other words, affiliate marketing is a type of performance-based marketing. Since you and your performance are valuable for us, in this article, we will present How To Monetize From Eldernode With Affiliate. The fact is that performance-based advertising has become more common with the spread of electronic media, the internet, where it is possible to measure user action resulting from advertisement. In addition, be aware that Performance Marketing and Brand Marketing are not the same. Visit Eldernode to see the perfect but economical package to purchase your own VPS Server or Dedicated Server.
Tutorial Monetize From Eldernode With Affiliate
Introduction to Affiliate
The commission-commission principle is the base of the affiliate systems. Since the link is the basis in the virtual world of the world wide web, an affiliate link contains a special code that uniquely identifies the affiliate with the merchant. When you send the customer through the link with partner identification, the retailer exactly recognizes you. So, you will enter the profitability cycle.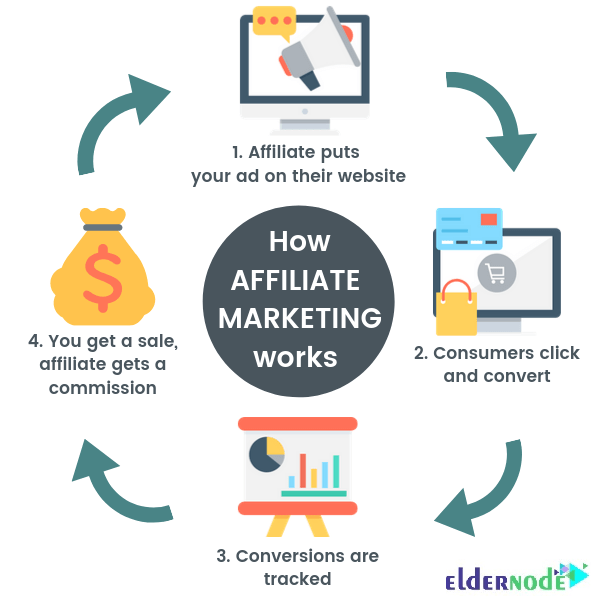 In the online performance advertising market, four common pricing models are known. The models are:
1- CPM: Cost Per Mille (Cost Per thousand)
2- CPC: Cost Per Click
3- CPL: Cost Per Lead
4- CPA: Cost Per Advertising (Cost Per Acquisition)
Since App affiliate offers are high-paying, there are some Apps that business with the offering along with their platforms. Here are some of the biggest affiliate apps.
1- Microsoft
2- Google apps
3- Apple Itunes
4- App themes
5- SiteWrap
6- Envato Studio
Affiliate on Eldernode
Eldernode as a progressive Web Hosting service provider has recently added the affiliate part to the Login session of the website.
First, create an account on the Register tab and log in to the affiliate.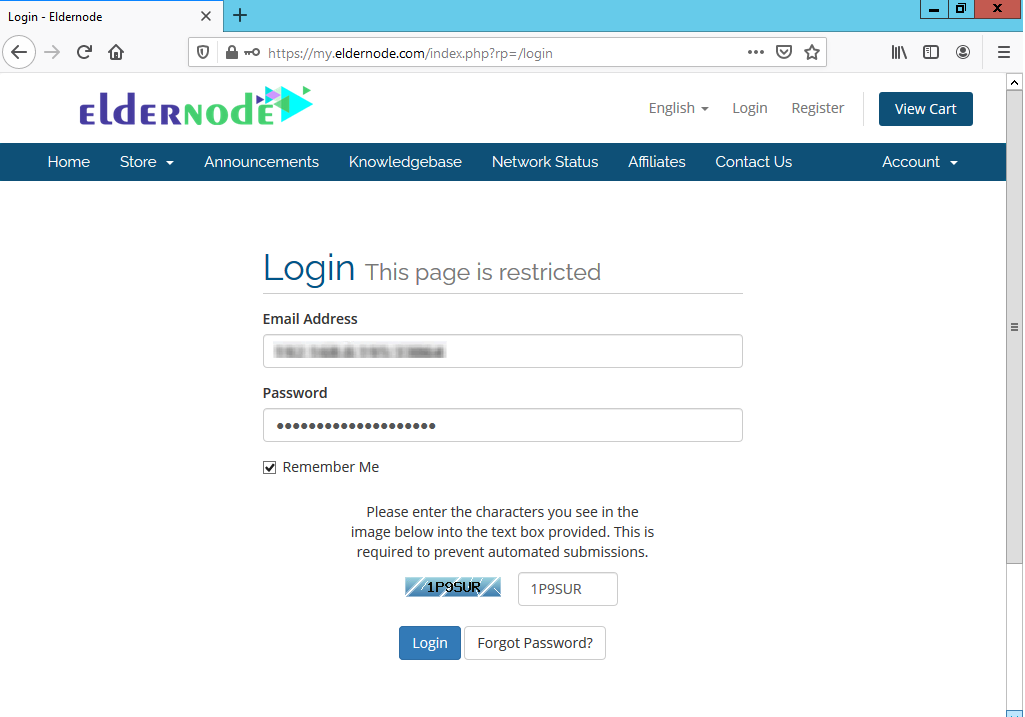 Once you are logged in, you can work on your panel as shown below: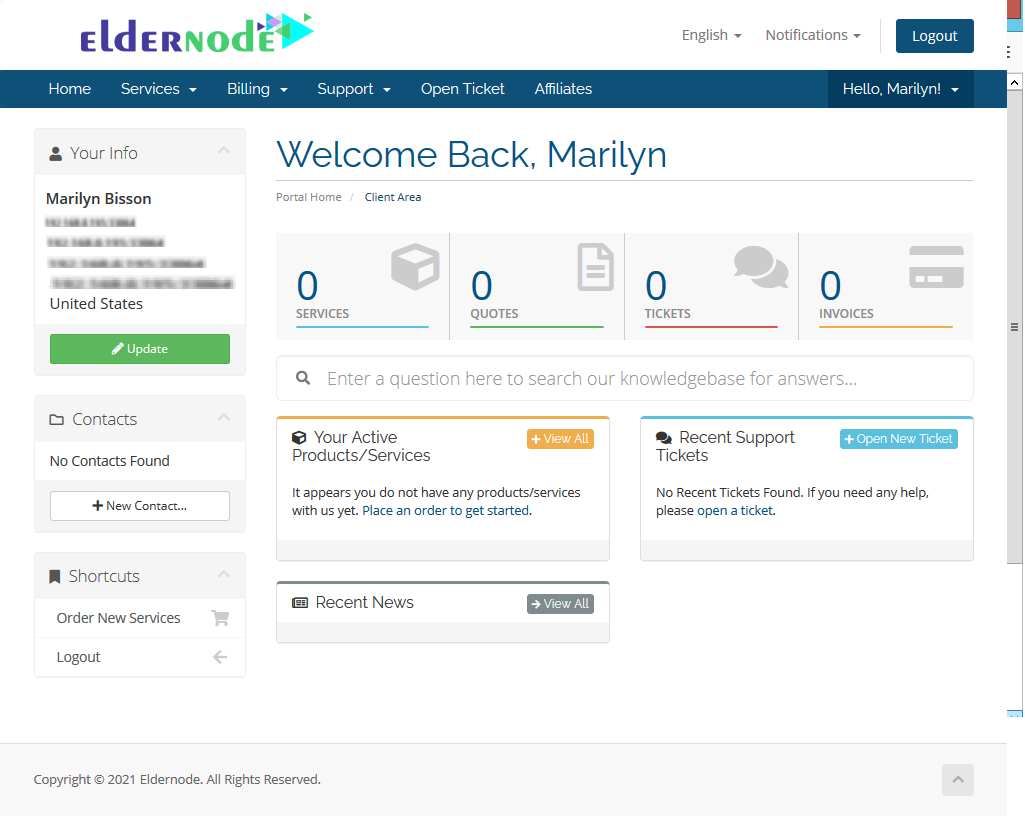 By clicking on the Affiliate tab, you can activate your affiliate account to be able to get paid for referring customers to Eldernode. When you press the activating button, you will view the page below: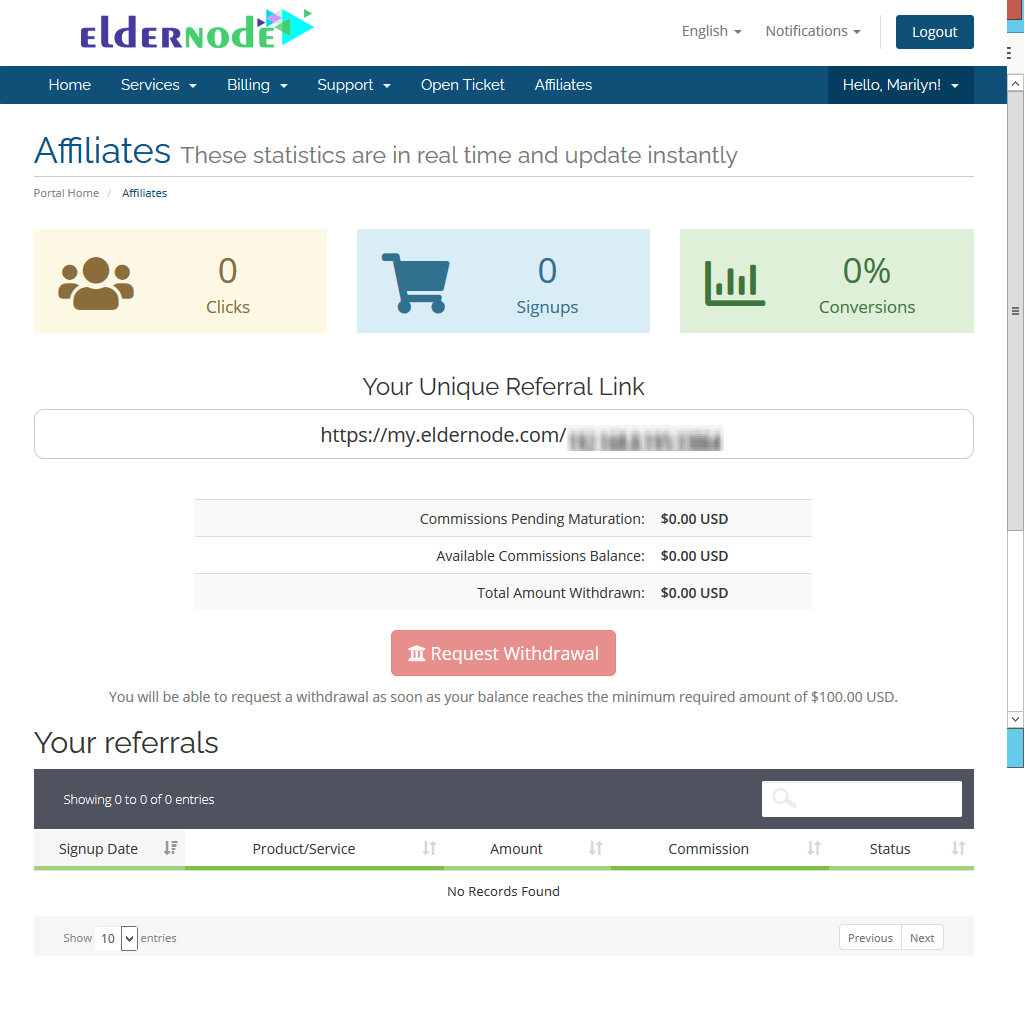 In this way, you will have your own unique referral link. You can send it to your subset and earn a commission. according to the mentioned algorithm you read at the beginning of this guide, Eldernode company recognizes all the orders sent via your link. For each order, you will receive %5 commission.
That's that! Join the large community of users who are earning money easily and quickly. Create your own account on Eldernode right now!
Conclusion
In this article, you learned How To Monetize From Eldernode With Affiliate. Anytime you click on an affiliate link, you will be redirecte to the page of the relevant retailer. Cookie tracking enables a visitor to be assigne and tracked using a cookie. Your tome while visiting and your data is available for us. Try to monetize on Eldernode to experience an interesting win-win trade. In case you are interested in learning more, follow the Tutorial How To Monetize Linux VPS step by step.