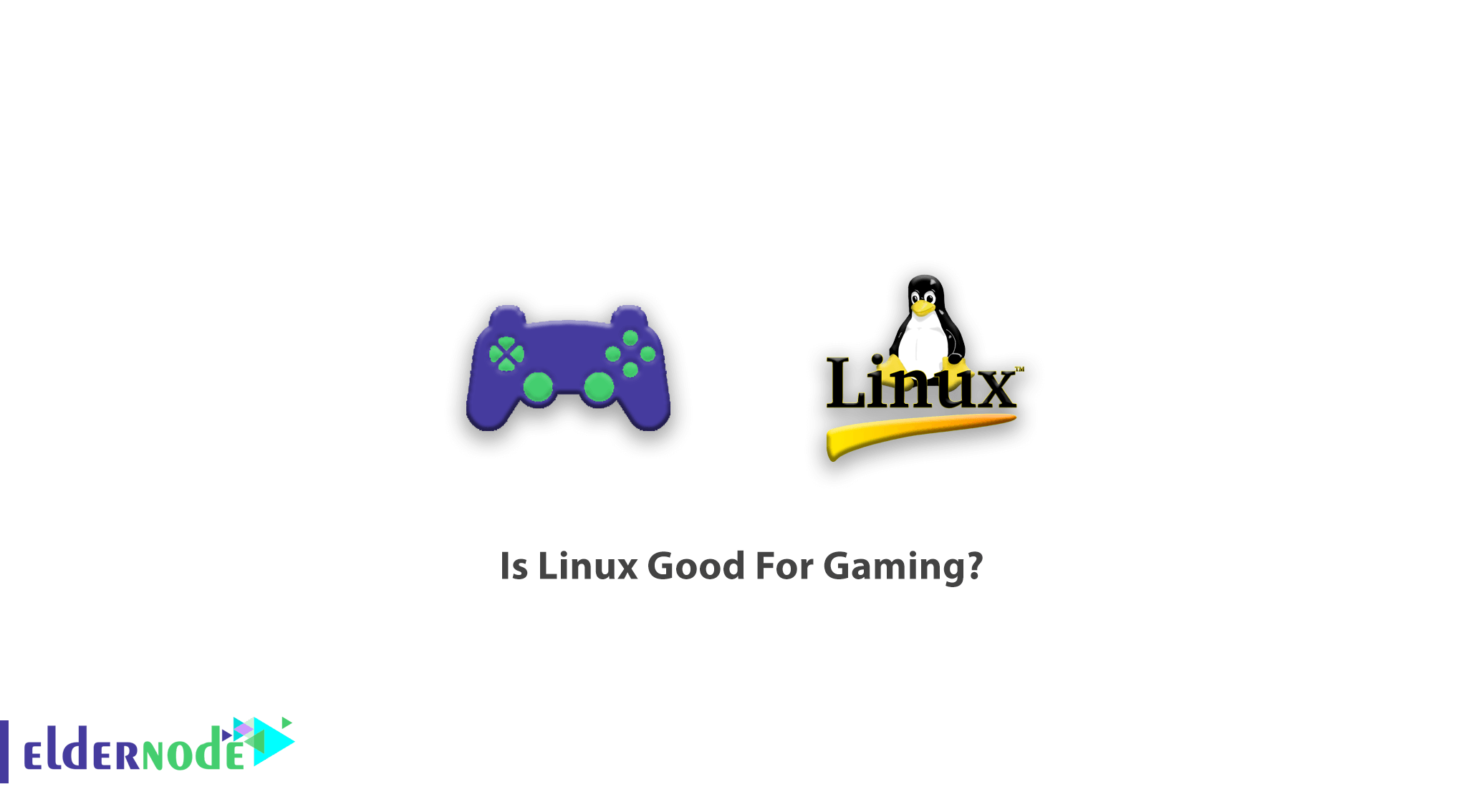 Linux, the most popular, most used, and well known open-source operating system. You are already familiar with some other operating systems like Windows, iOS, and Mac OS. However, let's see what is the task of an operating system. It manages all of the hardware resources associated with your desktop or laptop. To manage the communication between your software and your hardware you need a Linux server to let your software function well. In this article, we are going to discuss if Linux is suitable for gaming or not.
Neither like a word processor nor as a set of programs like an office suite, but Linux is an interface between computer/server hardware, and the programs which run on it.
Is Linux good for gaming?
The short answer is Yes! But we are not here to give you a short answer. Join us to check the advantages and disadvantages of gaming on Linux. It helps you get your final decision.
Is It possible To gaming on Linux?
Let me be clear! If you know yourself as a certain gamer, you will not find the GNU/Linux the right platform for gaming. Do not worry! I have the admission of Linux fans to say this word. Of course, this is not enough reason to ignore Linux for gaming. In the following, you can find why people still play games on Linux:
Linux is open-source and Free.
Linux is very customizable.
Over 6000 various games.
Play Windows games in Linux via "Wine" software.
Linux doesn't need a high-end build for it to perform well.
What Are

Suitable 

Linux distributions  For Gaming?
SteamOS Linux distribution
Lakka Linux Distribution
Linux distribution Game Drift
Ubuntu GamePack Linux distribution
What Are

The Categories Games On Linux?
As we mentioned, there are a number of games that could be experienced on GNU/Linux. Here is a list of categorizing games on Linux which are not the same from point of the quality:
Native Linux Games
Windows games on Linux
Browser games
Terminal games
Native Linux Games
Native Linux games are those games that are officially supported by the publisher and developer on Linux. In this case, you just need to download and run the title to play it without any possible flaws.
Of course, the number of games that officially support Linux is not large, but it has an acceptable range. You can find official Linux games legally from the GOG Store, the Itch.io suite, the Portable Linux Games website, the free and open-source website PenguspyPenguspy and of course Steam. You can also look for these games in your Linux distribution software repositories.
Linux games on Steam
Valve Software is one of the few collections that support gaming on Linux. To see the list of games available on Steam, after installing the Steam platform, enter the store and select Browse from the top bar and select Linux from the current categories; As you can see in the picture, Steam even supports games for Mac.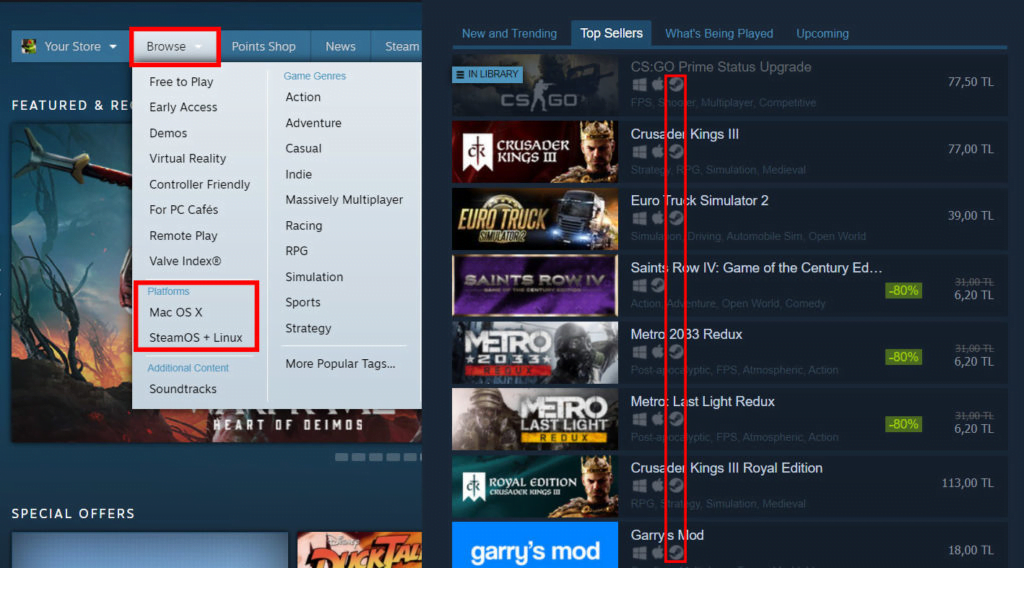 Note: If you are looking for a game on the main page of the store, you should pay attention to the Linux support sign when searching for Linux games in stores.
Windows games on Linux
It is possible to run some Windows games on Linux distributions with the help of some tools, but sometimes the output does not give you the quality needed to play. To find out if the game has the ability to run on Linux or not, you can use the Proton database.
The website categorizes non-native games in five colors based on the quality of performance on Linux systems.
Green: Native Linux games
Platinum: Runs best on Linux systems.
Golden: They are executed with good approximation in an acceptable way.
Silver: They run with minor problems, but are generally playable.
Bronze: They are applicable, but they often prevent a comfortable and quality experience despite their many problems.
Red: They are not applicable and playable in any way.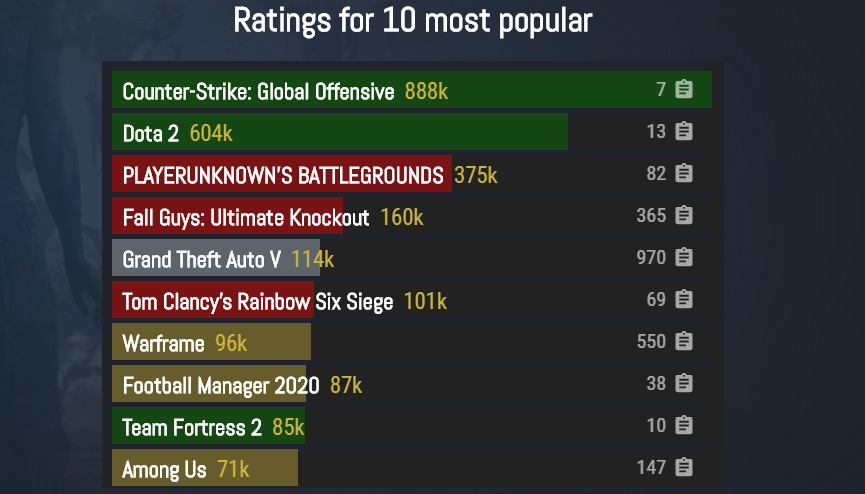 Browser games
With the advancement of web development knowledge, browser-based games offer us more attractive choices than in the past, just a few clicks away. One of the best options for experiencing games is the Google Chrome web browser. You can also search to find many competitive and online titles that can be found on the browser.
Terminal games
You can also play through the terminal; Of course, it depends on your expectations and definition of the game! But if the goal is entertainment, the Linux terminal offers you funny and nostalgic choices.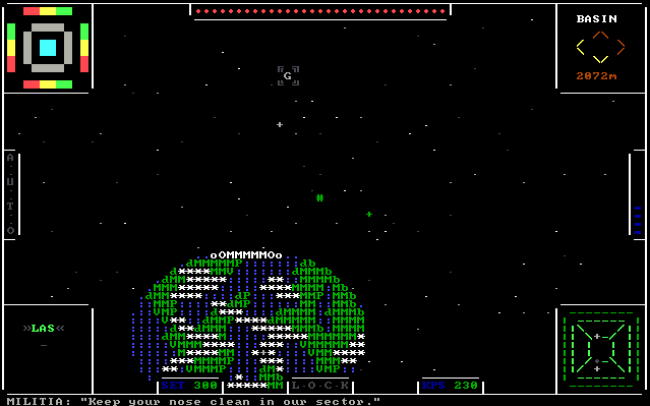 You can play games like Hangman, the famous Snake game, house builds like Bastet, and even Pacman on the terminal. These titles can be very memorable and entertaining if you are not young. However, the method of receiving and using these titles is out of this article, but with a little searching, you will find good options.
Total Comparison Between Windows/Linux Gaming
The Windows operating system generally offers a feature called "backward compatibility" that allows programs built for earlier versions of the operating system to run backward compatibility by setting compatibility for that version of Windows. For most applications, including computer games, it works well and is efficient. They need years to adapt to current system tools and libraries, otherwise, they will not run and you will have to install and run them on older versions of a Linux distribution.
The high market share of Windows, as well as the uniqueness of the operating system itself, has led to the release of computer games both digitally and physically for this platform, games are available both in online stores and physically on DVDs. And Blue Ray. Additionally, the lack of backward compatibility, if you buy a game you may not be able to run it on a newer distribution a few years later due to extensive and incompatible changes in various components of the operating system. In the Unix-like world, including Linux, the number of distributions and operating systems are high and incompatible with each other, meaning that you can not easily install and run a pre-compiled program on different Linux distributions. For this reason, Linux games are mainly released under one service and framework, such as Steam, which makes it possible to install games on different distributions, which makes it very difficult to distribute a game outside of service and online stores such as Steam.
Conclusion
In this article, you reviewed whether if Linux is suitable for gaming or not. As you learned, despite all the problems with Linux OSes, you can still enjoy the gaming experience on these systems. If you are still thinking which is a better choice? Gaming on Windows or Linux, while it is difficult to answer, I can say that it really depends on your priorities and your preferences. In case you are eager to learn more about working with Linux, find the related articles on our website.