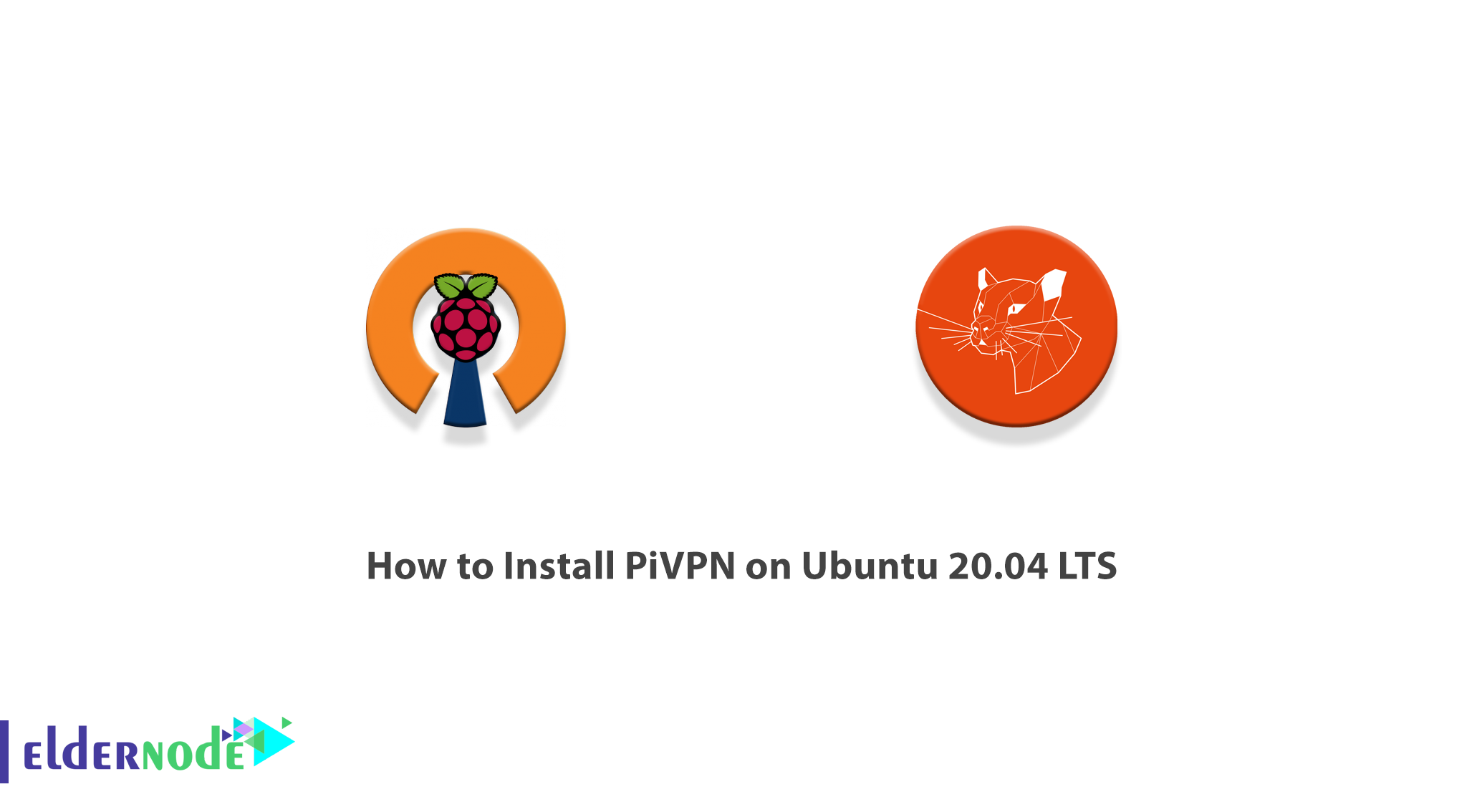 To create a secure connection between your device and the internet, a Virtual Private Network is required. VPN is a simple piece of software that keeps your internet active and private to extend your private local network onto the internet. Setup a VPN could be complicated for the inexperienced. PiVPN is an easy way to setup a VPN server since it removes that complexity on their Raspberry Pi. So, if you need this solution, join us with this article to learn How To Install PiVPN On Ubuntu 20.04 LTS. Advanced users can also use this guide since the PiVPN command will launch a configuration interface to provide their unique requirements. To purchase your own Instant cheap Ubuntu VPS, order what you need on Eldernode.
Tutorial Install PiVPN On Ubuntu 20.04 LTS
To install and configure an OpenVPN server on your Raspberry Pi, you need to use the PiVPN program. In the next section, we will introduce you to PiVPN. Then we will teach you to step by step how to install PiVPN on Ubuntu 20.04. After successfully installing PiVPN on Ubuntu, we want to teach you how to use it. Finally, we will explain how to connect. Please join us.
What is PiVPN and Why you need it?
To setup a VPN Server on Ubuntu, you can use PiVPN as an installer and wrapper for OpenVPN. To communicate with devices connected to your home network PiVPN is a good idea. Also, you can set it up in your office and work from home to use all the tools and Serves in the office through the VPN. In the following, you will see the simple commands it creates to control your VPN Server. Using the commands helps you to install and configure OpenVPN.
Install PiVPN on Ubuntu 20.04 | Ubuntu 18.04
We promised that it will take a few minutes. Let's see what should be done in this quick process.
Step 1:
First of all. you need to create a new user. It's ok to use any name for your user. In this example, we will use "vpn".
adduser vpn
Step 2:
To start Installing PiVPN on Ubuntu 20.04, run the command found on the PiVPN website as root:
curl -L https://install.pivpn.io | bash
Try to keep the settings to the default during the installation. Then, it will automatically find your new user and add it as the default storage for the VPN profiles.
How to Use PiVPN on Ubuntu 20.04
After a successful installation, you are ready to add and remove VPN profiles. Use the following command to add a profile:
pivpn add
Then, enter your desired name and password of your profile. The profile is then stored in the home directory of the "vpn" user. You could also add a user without a password:
pivpn add nopass
Then, it will ask for a name. Enter the name for the client and continue. To view the list of the profiles, type:
pivpn list
Anytime you decided to revoke a user, simply use the command below.
pivpn revoke example
Note: Do not forget to replace the example with the user you wish to be removed.
Also, you can run the following command to take a look at what PiVPN can do:
pivpn — help
Conclusion
In this article, you learned How To Install PiVPN On Ubuntu 20.04 LTS. We are pretty sure that you will not face any issues during the installation. Enjoy this simple, flexible, manageable, and secure program. This solution allows you to stop paying for expensive VPN services to subscribing monthly. PiVPN is a cheap and safe alternative. Send your feedback to your friends on Eldernode Community or ask them if they are using it.