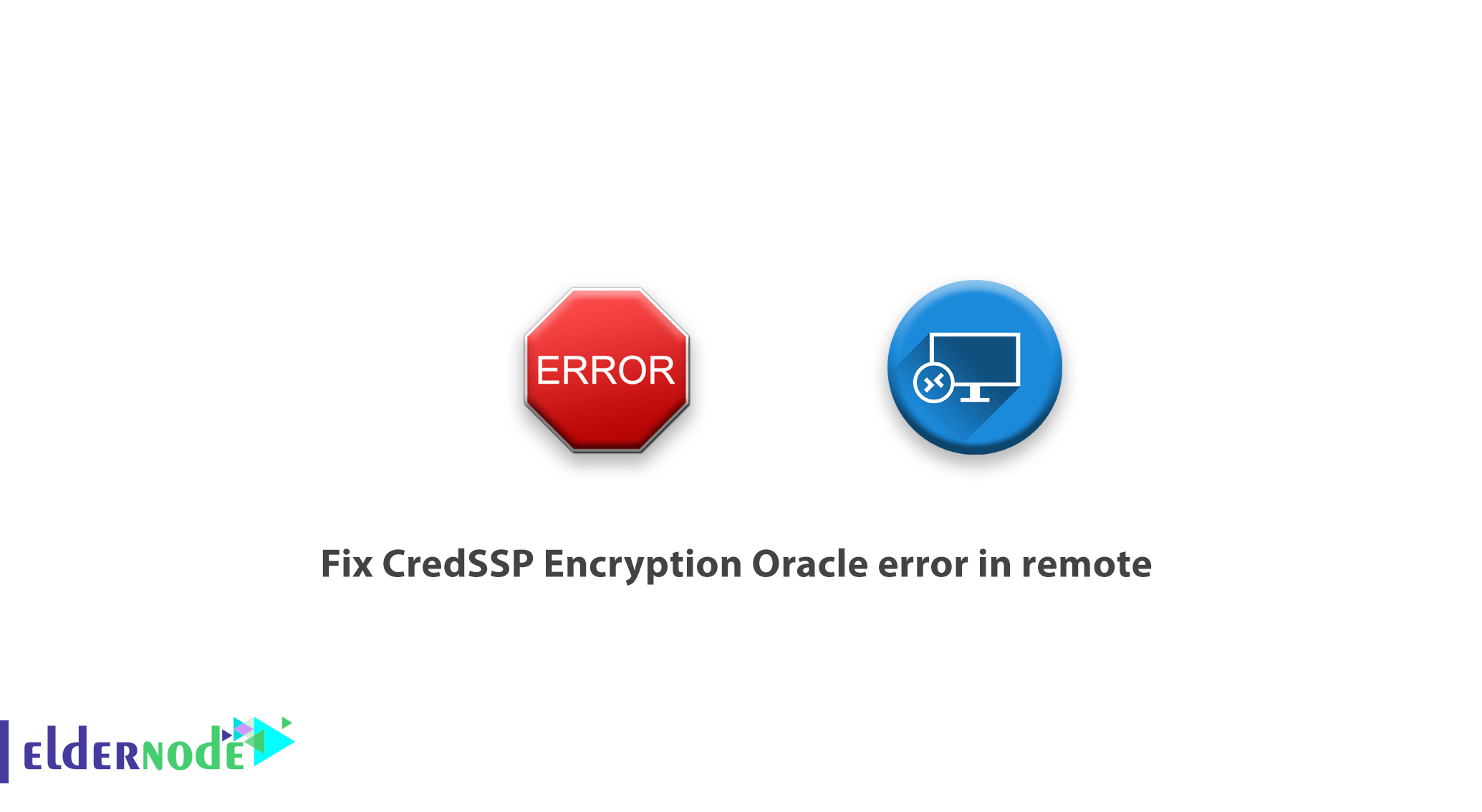 Fix CredSSP Encryption Oracle error in remote. After updating to the new version of 1803, Windows 10 has defined a section in Group Policy that will pay close attention to the security issue if you're running a remote server. If you have the slightest security problem, you will be prevented from running the remote with an error called CredSSP Encryption Oracle.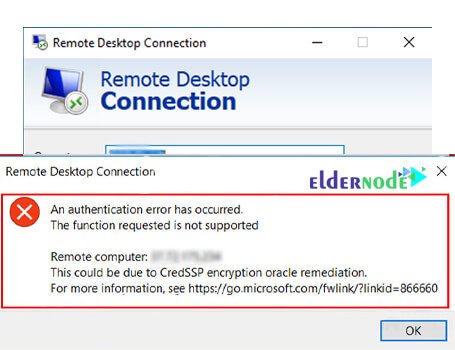 Today, despite the update, this message is seen as an annoying message. Users generally do not use a security certificate for an RDP service and will always encounter this error.
In this article, we are going to teach you step by step how to fix this error in the remote to easily solve this problem.
To fix this error during the remote, you can proceed in two ways, which are:
1- Fixing CredSSP Encryption Oracle error through Group Policy
2- Fixing CredSSP Encryption Oracle error through the registry
In this article, we will teach you how to fix this error through Group Policy.
Join us as we learn how to troubleshoot CredSSP Encryption Oracle through Group Policy.
Repair CredSSP Encryption Oracle error through Group Policy
1- First, open the Run window using the WinKey + R key combination.
Note: You can also access this window by searching for the word Run in the Start menu or right-clicking on the Start menu and selecting the Run option.
2- Then enter the phrase gpedit.msc.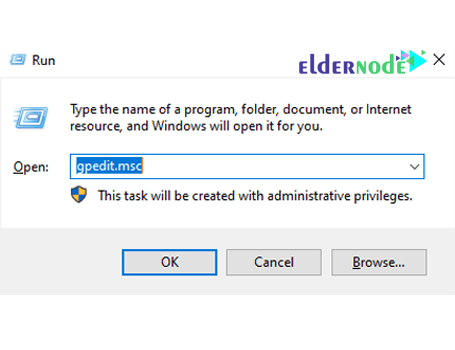 3- After entering the Group Policy section, go to the address that is written in the following line.
Computer Configuration >> Administrative Templates >> System >> Credentials Delegation >>  
4- Find the Encryption Oracle Remediation option and double-click on it.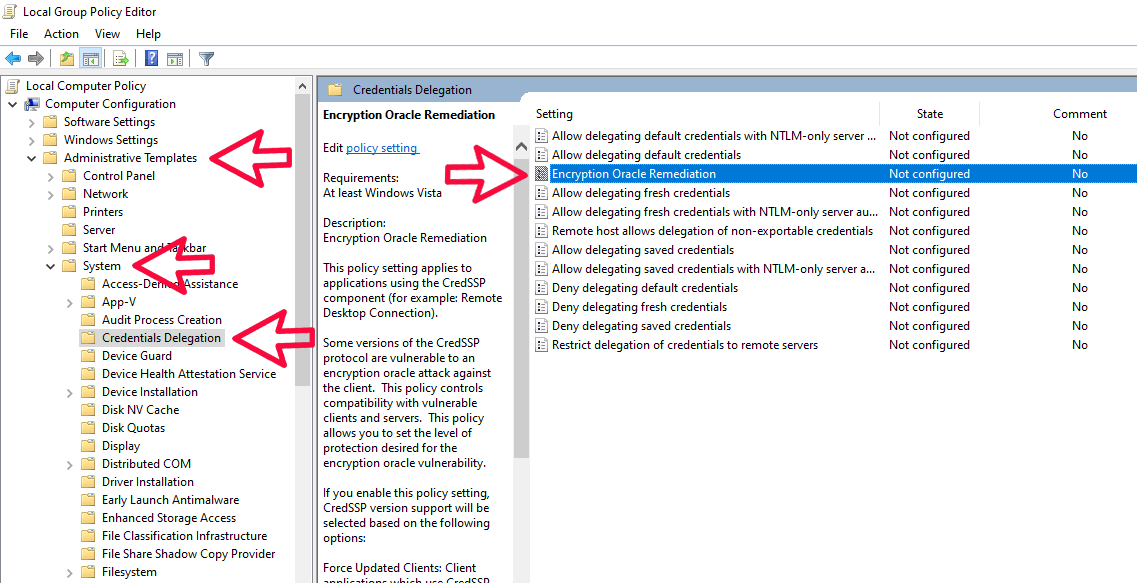 5- Now Enable this policy and set the Protection Level to Vulnerable. Then click Apply and finally click OK.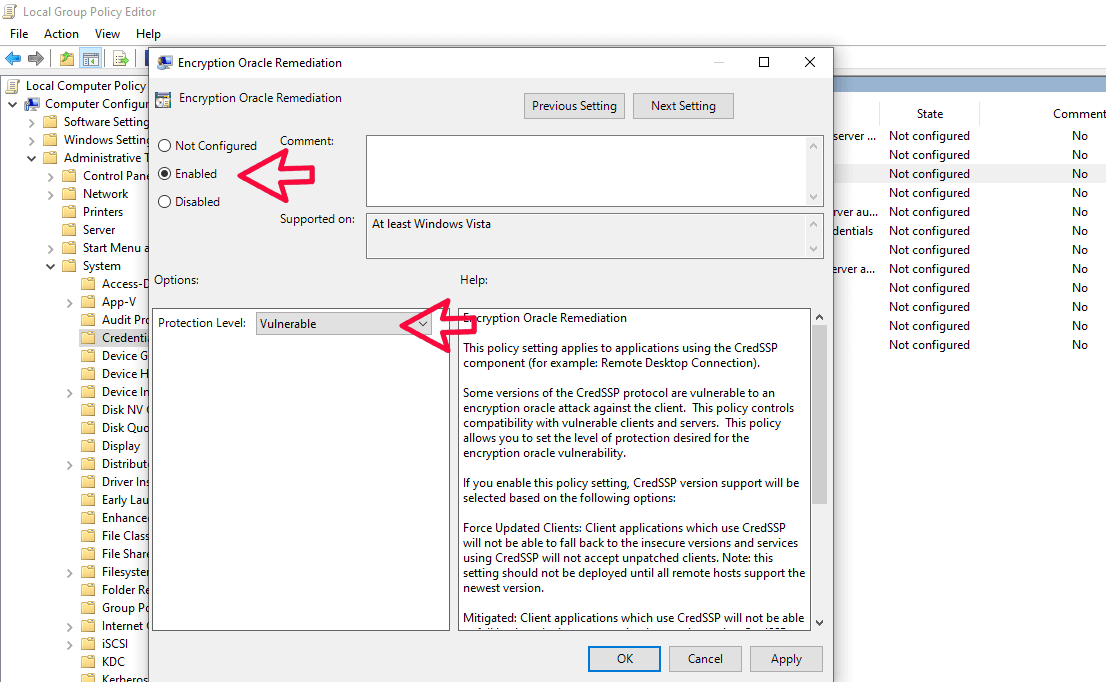 This will solve your remote problem.
Note: If this problem persists, open the Run window again and enter the phrase gpupdate in it, and then click OK; After running the Command Prompt and your command, restart the system once and run the remote again.
Dear user, we hope you would enjoy this tutorial, you can ask questions about this training in the comments section, or to solve other problems in the field of Eldernode training, refer to the Ask page section and raise your problem in it as soon as possible. Make time for other users and experts to answer your questions.
Goodluck.