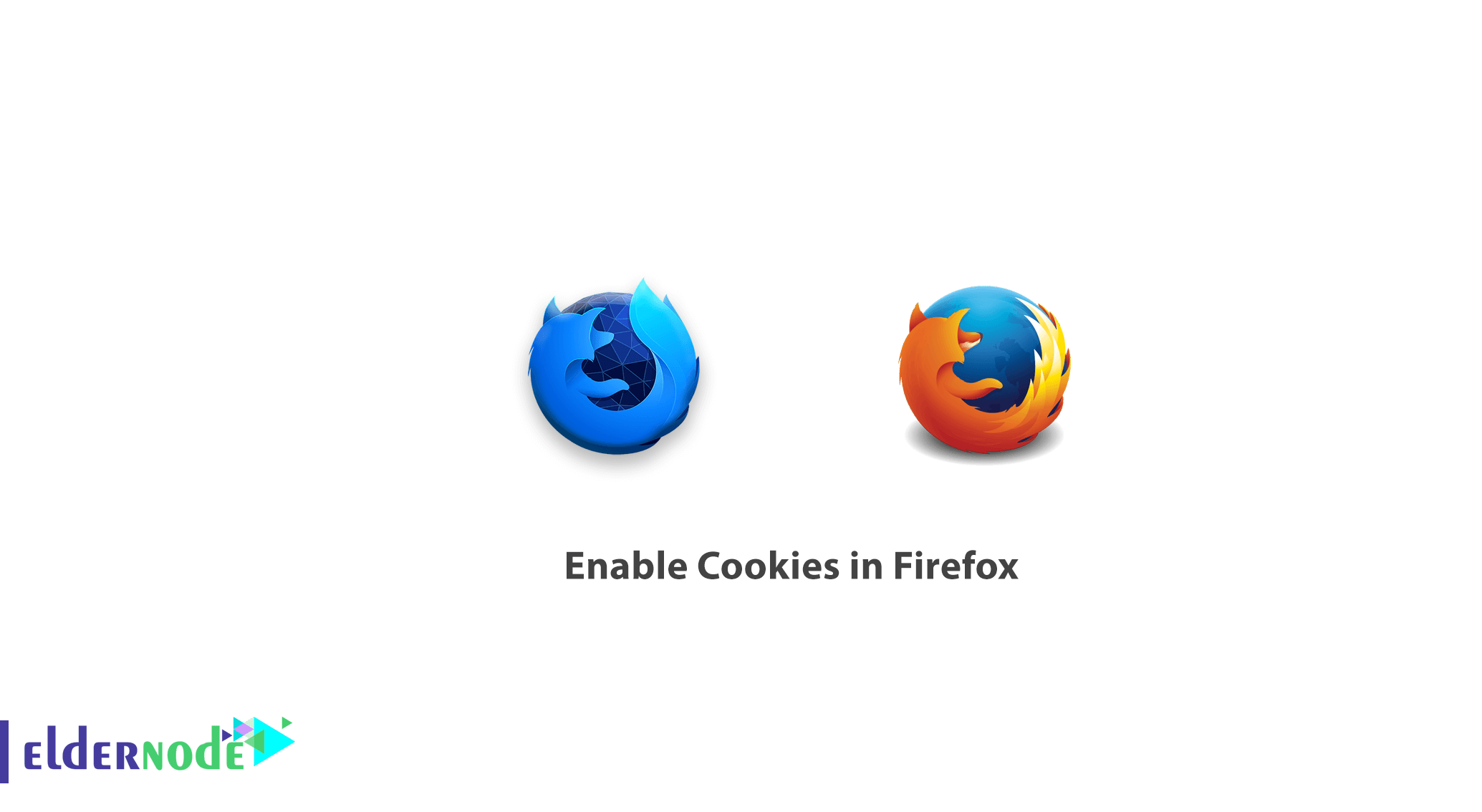 How to enable Cookies in Firefox. You have probably come across a website that suggests that you enable your cookie. But what is the meaning of cookies and how to enable cookies in Firefox, is the subject of this article.
VPS Hosting Plans in Eldernode
The Concept of a Cookie
A cookie is basically a text file that contains all of your settings and customizations for each site. With a cookie, you do not need to enter your username and other custom settings every time you log in to a specific site.
For example, to better understand, we will explain an online store to you.
If you are careful when visiting an online store, you will notice that before logging in to your account in the store, you will be able to select the products you want and fill your shopping cart. The cookie feature is that if you log out of the site and enter the same site after a while, you will notice that your selected products have not been removed from the cart.
Yes, this function is related to cookies. In fact, after you log in, all the logged items such as your account, selections and customizing the website mode will be stored in the cookie. After your next visit to that site, the web server will first look at your cookie file on your system and open the website relative to your set cookie.
For security reasons, cookies in different versions of browsers are not always enabled.
The interesting thing for WordPress users is that they have repeatedly encountered the error of disabling cookies to log in to their WordPress dashboard. The source of this error is the activation of the cookie, which you can get rid of once and for all.
The next topic is to enable cookies in Firefox, which you can use to enable or disable if needed.
Enable cookies in Firefox
1. Open your Firefox first.
2. Click on the menu at the top right of the page.

3. From this menu, go to the Option section.
Note: This option may be displayed in different versions of Firefox (Mac OS) as Preferences.
4. In the page that opens, click on the Privacy & Security option.

5. Set the Firefox Will option to Use Custom Setting for history as shown below to enable cookies.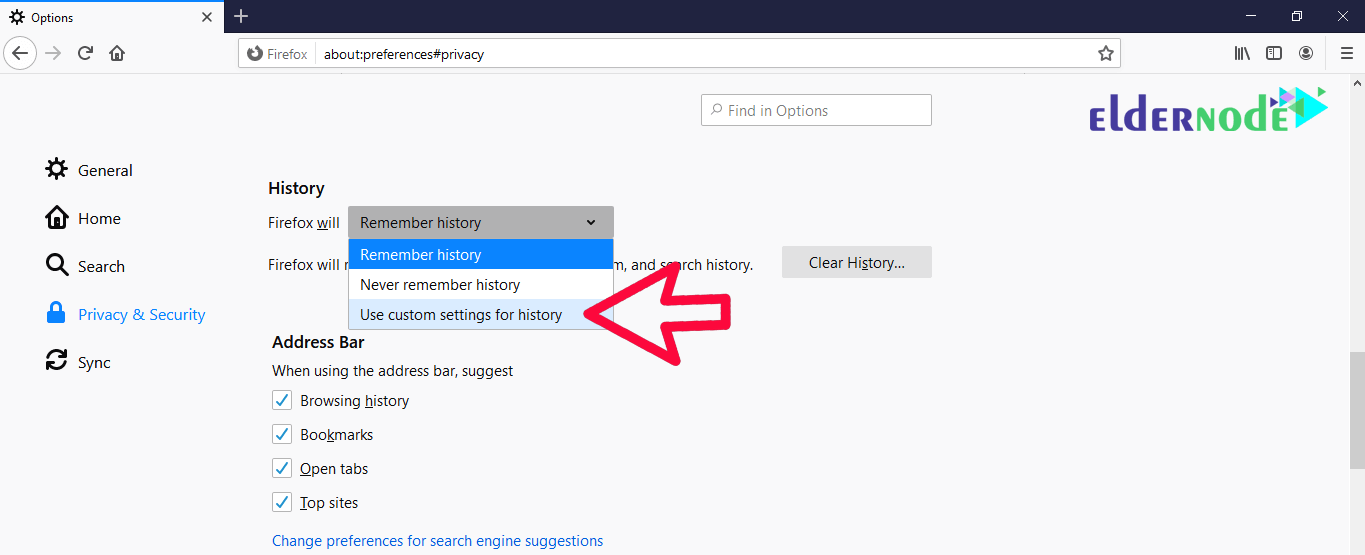 The Accept Cookie from websites option will allow the browser to store cookies.
Selecting this option will save cookies without your permission. To exclude some sites, use the Exceptions option to get Firefox permission to make cookies.
There is also an option called Accept third-party cookies by which you can give Firefox access to set third-party cookies. The best setting is on the Always option.
Also, see:
How to clear the browser cache
Dear user, we hope you would enjoy this tutorial, you can ask questions about this training in the comments section, or to solve other problems in the field of Eldernode training, refer to the Ask page section and raise your problem in it as soon as possible. Make time for other users and experts to answer your questions.
Goodluck.