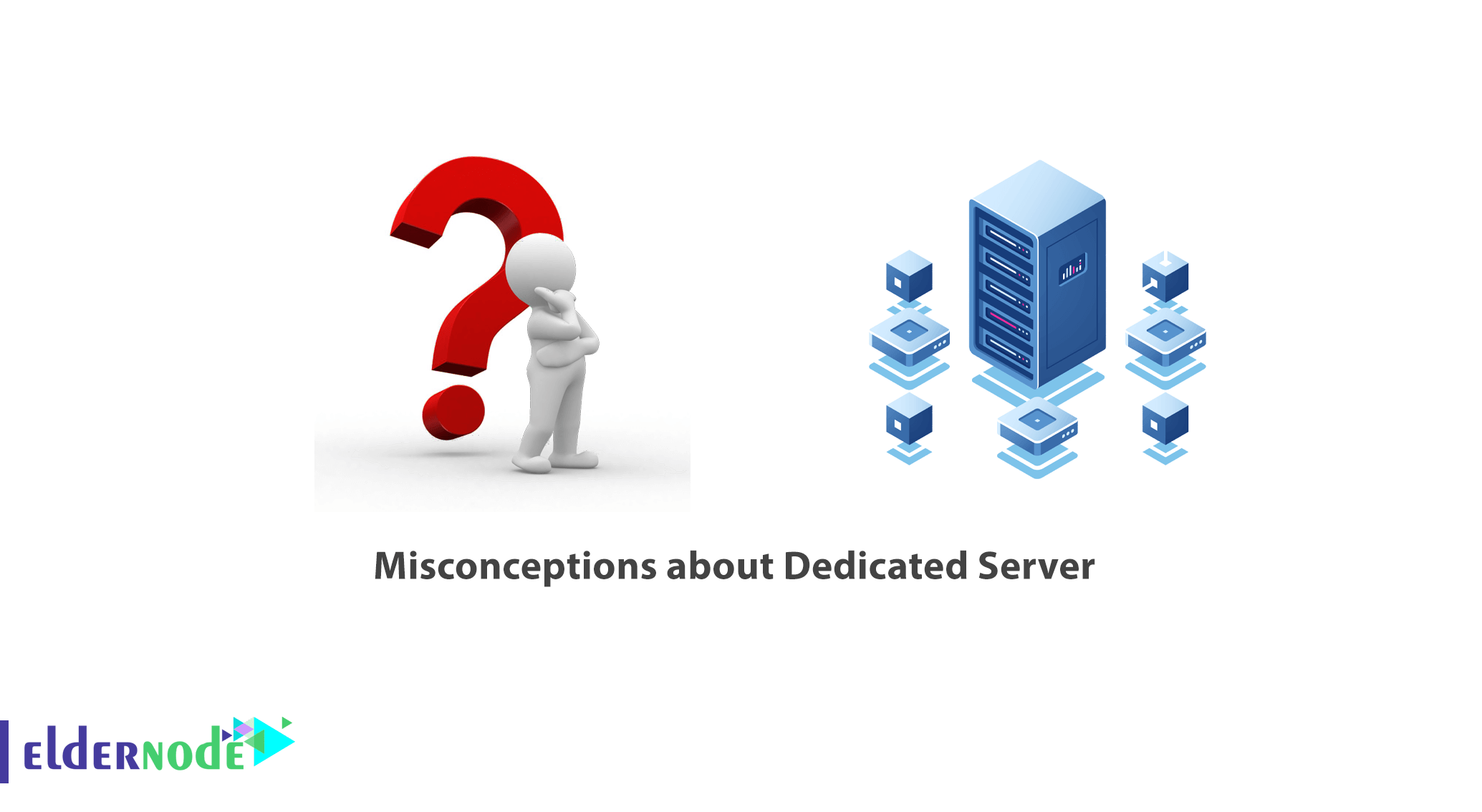 Misconceptions about Dedicated Server. In this article, we will examine 10 misconceptions about dedicated server and clarify them with logical and fair reasoning so that you can make an open-minded decision. Join us to look at these misconceptions from a new angle and put them aside if necessary.
Myth 1)

Dedicated server is expensive!

In the past, dedicated hosting was expensive; But like many other services in the world, advances in technology and high competition have reduced the cost of dedicated hosting services. Although monthly subscriptions are a predictable cost, dedicated hosting is a cost-effective way for regular website owners.

You must have heard that: The more money you spend, the more services you receive. Do not rush into paying more if hosting services jeopardize your future income and the sustainable development of your business.
Myth 2)

Dedicated hosting is not reliable!

Shared space can suffer from competition for bandwidth access, processing power, and input and output systems, leading to poor performance for other shared space users. A dedicated server is safe from the trouble of noisy neighbors because its resources are dedicated exclusively to your use.

In addition, you will never encounter limited resources in dedicated hosting. (Restrictions that sometimes apply to so-called unlimited shared hosting plans.)
Myth 3)

You lose control in dedicated hosting!

When working with shared resources, the hypervisor also restricts your choice and scope of control; But in dedicated hosting, you are given admin access so you can make the settings of your choice and have complete freedom in installing software, customizing and updating whenever you want.
Myth 4)

You have to be an IT expert in dedicated hosting!

A basic knowledge of the IT world is not bad; But in hosting plans, you are not responsible for hardware updates. In addition, there are different levels of management in dedicated hosting plans, ranging from basic management to operating system maintenance, updates, and security measures.

You also have an extensive and practical control panel that helps you work smoothly and get the most out of your dedicated services without the need for IT experience or education.
Myth 5)

On a dedicated server, uptime is just a number!

There is no reason to invite thousands of visitors to your website just to get an error page!

Consider this scenario: With a 98% guaranteed uptime, your website could be down for about half an hour a day, which is equivalent to more than 7 days a year before it enters the guaranteed range of the host. While at a 99.9% guarantee, the website uptime range is reduced to 1 minute and 44 seconds per day and only 8.8 hours per year, which is not a small difference for the success of a website!
Misconceptions about Dedicated Server
Myth 6)

In a dedicated server, support is minimize!

If you choose free web hosting, there are no support services when you finally have problems. But most reputable hosting providers prioritize technical support for dedicated hosting.

Because this contract is more sensitive and often give the customer the choice between call, online chat, email and ticket.
Myth 7)

In dedicated hosting, server specifications do not matter!

Consider that a visit to your website will be canceled in the first 10 seconds after you have spent a lot of time and money just because you did not choose the right server specifications! Therefore, you must be careful in choosing the specifications and features of the server.

So strike the right balance between RAM, storage space and bandwidth to meet the anticipated needs of the website.

Do your research to make sure you know exactly what services you are getting from the hosting plan.
Myth 8)

Dedicated hosting is not secure!

If shared hosting is not set up properly, there is a good chance that your data will fall into the hands of other shared server users; But a dedicated server only gives you admin access to keep your data private.

The host must also take strict security precautions to protect you from intruders, attackers, spammers, hackers and other malicious web activities.
Myth 9)

A dedicated server is like a VPS server!

No! In a VPS server, server resources are shared between different websites or hosting accounts. Hosting plans may come with unlimited bandwidth and storage space, but there is no guarantee of high memory. As a result, you may find yourself in a situation where you are limited in installing and running modules or software that require a lot of processor and memory.

But a dedicated server with the features agreed in the contract is completely at your disposal to install and run everything you need to have a successful website and business.
Myth 10)

Any hosting will pay off for your business!

Definitely not!

The quality and service provided by the hosts are very different. You need a lot of research and many factors to consider, and it is not enough to just compare hardware and prices.

Note: There is no reason to have a dedicated server if it is sometimes out of reach due to the host's excessive number of contracts or poor server structure, or if a good contract with low support has been offset in favor of the host.

Do not rely too much on user feedback sites, as most hosting companies will likely have a number of negative feedback, which should not be your only reason for leaving a hosting company.
Conclusion
In this article, we have tried to help you look at these misconceptions more clearly.
Check with reputable hosting companies for your business needs. Compare the proposed plans, enter into negotiations and choose the best option for your situation and budget. Also, get rid of misconceptions to succeed in business!
Also, see:
What is a Virtual Private Server?
Dear user, we hope you would enjoy this tutorial, you can ask questions about this training in the comments section, or to solve other problems in the field of Eldernode training, refer to the Ask page section and raise your problem in it as soon as possible. Make time for other users and experts to answer your questions.
Misconceptions about Dedicated Server.
Goodluck.