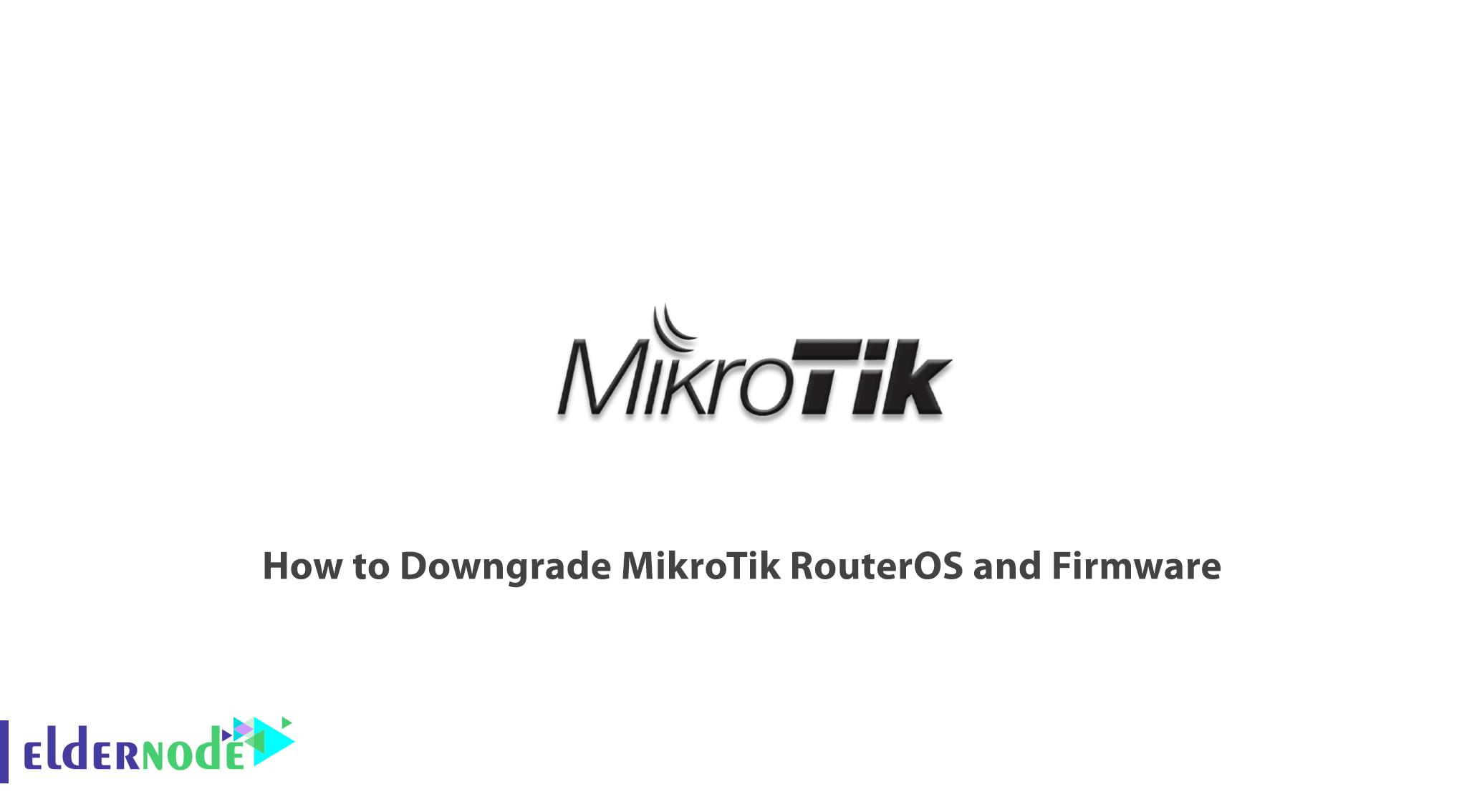 Today, all network specialists are somewhat familiar with MikroTik. The company has made great efforts to improve knowledge and technology since its inception and has now become one of the giants of the network and IT world. In this article, we are going to teach you how to downgrade MikroTik RouterOS and Firmware.
Tutorial Downgrade MikroTik RouterOS and Firmware
What is MikroTik RouterOS?
MikroTik RouterOS is the operating system of the MikroTik Router Board hardware that can be installed on all computers and works as a router with the required features. RouterOS is a stand-alone operating system based on the Linux kernel and in addition to being installed on personal computers, it has also reached consumers in the form of software and hardware packages. The purpose of creating this operating system was to compete with the famous Cisco IOS operating system that is installed on PCs and provide unique features such as routing, firewall, VPN, monitoring, Qos, Hotspot, Load Balancing and other useful services that provide great help to administrators in managing networks. One of the factors for the development of this operating system is its stability in providing services in small, medium and large networks.
MikroTik RouterOS Features
Stability
High speed on boot
Automatic operation without the need to log in to any service
High installation speed
High configuration speed due to the graphical operating system
Import and Export its settings
Ability to implement and use other services such as Hotspot, Server VPN, Server DHCP and others
Ability to use it as a Firewall in the network
Existence of diverse and powerful bandwidth control algorithms
Introducing Firmware
Firmware is a software program that is usually stored in the flash ROM of a hardware device and provides instructions on how to operate the device. The firmware is responsible for system behaviors when turning on the system. The firmware provides instructions for how the device interacts with other computer components and hardware. Firmware was used in 1967 to edit data on the CPU, with microcodes embedded in it to execute computer instructions. Firmware has expanded over time. So that they are responsible for its behavior since the computer systems are turned on, and this firmware installed on its hardware causes the user to make his commands understandable to the device and hardware.
How to Download MikroTik RouterOS 
First of all, you need to Find  MikroTik RouterOS Architecture Name. To do this, go to the System from your Winbox and then choose the Resources menu item. Then you will see the following window: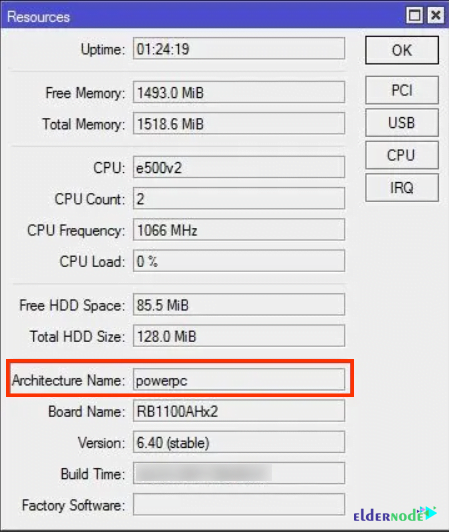 You can see the MikroTik RouterOS Architecture name in the Resources windows.
Once you have found the MikroTik RouterOS Architecture name, now is the time to download your desired RouterOS version from the MikroTik Download Archive.
To download MikroTik, you should go to the official Mikrotik Download Page and find the RouterOS version list for all Router Board Architectures.
Now choose your desired version and click on the NPK file that matches your Architecture Name.
Note that the downloaded file format is routeros-architecture_name-routeros_version.npk.
Wait for the download to finish.

In this step, you need to upload the downloaded file to the MikroTik root directory. To do this, go to Winbox and click on the Files menu item. Then you can see the file list window.
Finally, just drag and drop the downloaded file into this File List window. You have successfully uploaded the file to the MikroTik root directory.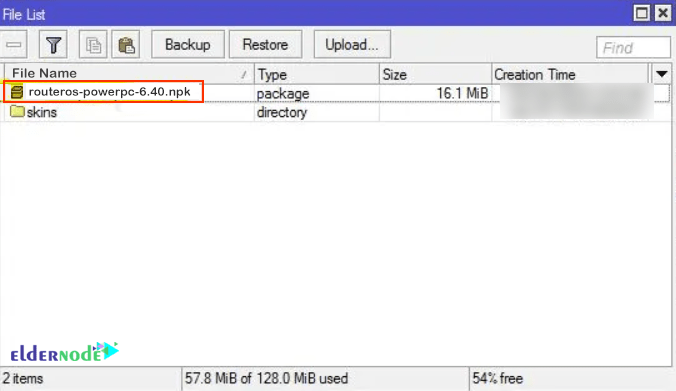 How to Downgrade MikroTik RouterOS and Firmware
In this section, we will provide the downgrade command. To do this, you should go to Winbox and choose System. Then click on the Packages menu item. Now you can see the Package List window.
In the window that opens, find the Downgrade button and click on it.
Then you should reboot your system. So click Yes.
After your system reboots, you will see your RouterOS has been downgraded.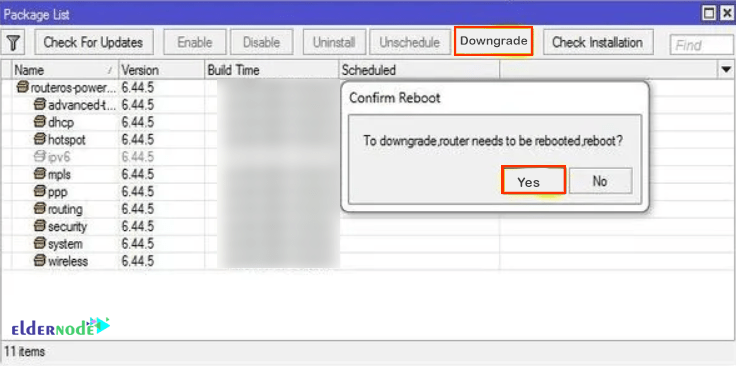 Now it's time to downgrade MikroTik Firmware. Note that if you have already upgraded your firmware, you should also downgrade the firmware.
To do this, go to Winbox and choose System. Then click on the Routerboard menu item. Now you will see the Routerboard window.
Now you should check your Current Firmware version and if your current Firmware version is greater than the upgrade Firmware version, click on Upgrade. Then click Yes to confirm the upgrade.
Finally, you need to reboot MikroTik Router. After rebooting, you will notice that the firmware has been downgraded.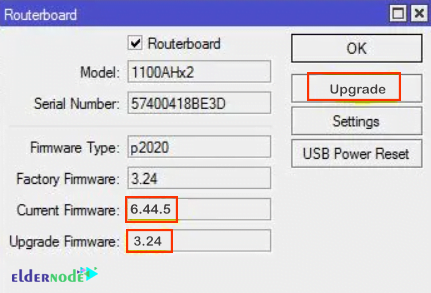 Conclusion
In this article, we taught you how to downgrade MikroTik RouterOS and Firmware. If you have a problem with downgrading MikroTik RouterOS and Firmware, you can contact us in the Comments. I hope this tutorial was useful for you.