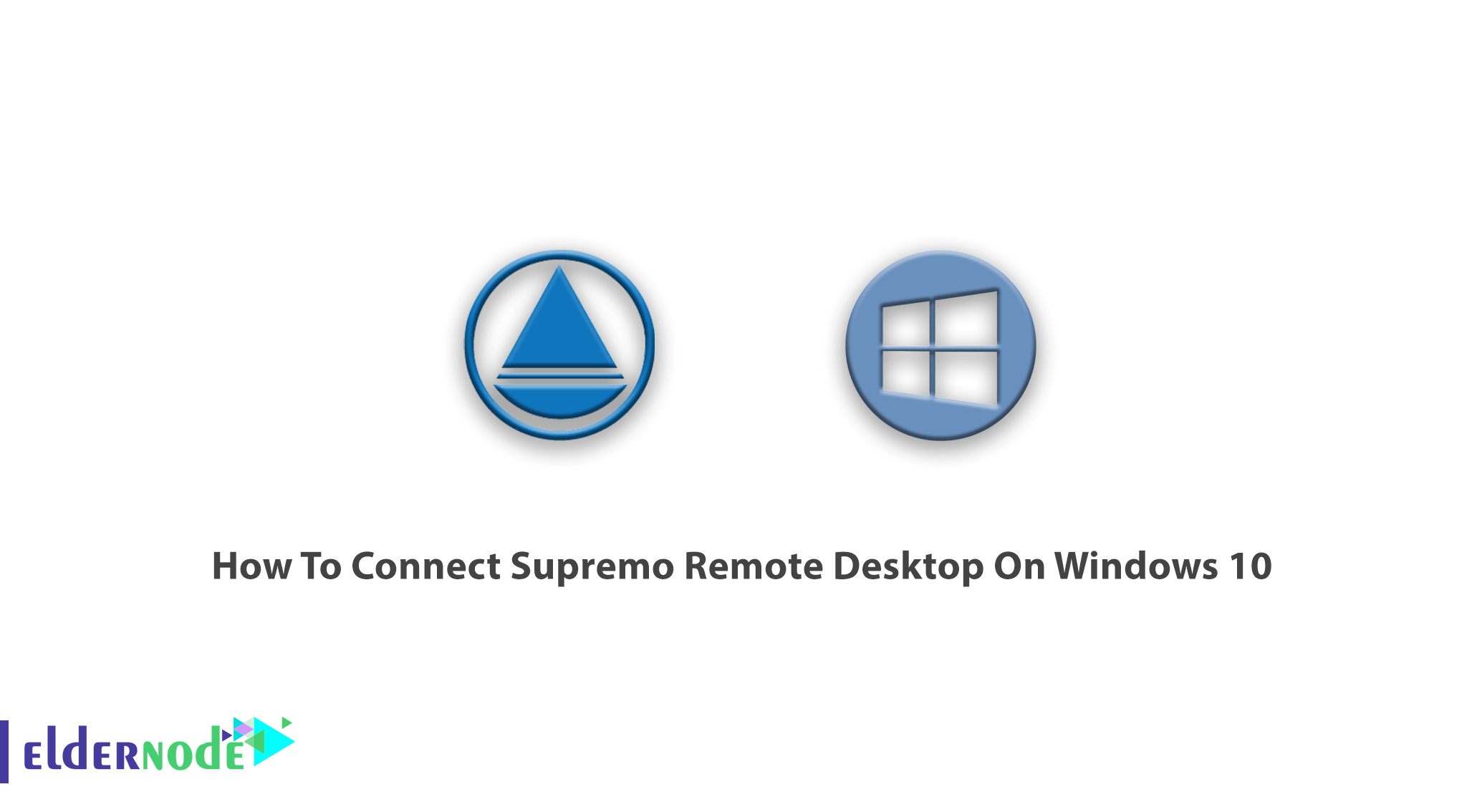 Tutorial how To Connect Supremo Remote Desktop On Windows 10. Supremo Remote Desktop is one of the applications for connecting and controlling computers remotely. This program is used through the Internet to connect and control other systems. Supremo Remote Desktop does not require special settings. With the help of this program, you can connect to the destination system remotely and manage and control it. If you need to buy Windows VPS server or RDP Admin, you can visit the packages available in Eldernode.
Tutorial Connect Supremo Remote Desktop On Windows 10
If you are at home and want to access your work system, with the help of remote desktop programs you can control and monitor your system remotely. For example, if a company manager wants to monitor and manage his employees' system, this is possible through the remote desktop program. When a system has a problem and the user is not able to fix the problem, then the remote desktop program can connect to the system remotely and solve the problem. That's why we decided to teach you How To Connect Supremo Remote Desktop On Windows 10 in this article.
Capability of Supremo Remote Desktop application
Supremo Remote Desktop has a simple environment and high security. This program supports users with a security protocol called HTTPS, SSL for communication between systems, remotely. This program provides a secure connection for exchanging files between the source and destination computers through the HTTPS, SSL security protocol. Using secure protocol and powerful encryption, this program has increased the level of security when connecting between two remote systems.
Another feature of this program is the support of connecting several users simultaneously to one computer. For example, all members of a company can connect to a remote computer through this program and see all your activities and work process. One of the most important features of this program is the possibility of exchanging files between two source and destination computers by FTP protocol or Drag & Drop operation. This feature allows you to easily click on the files inside the destination computer with the mouse and select it and save it to your system. Many users want to transfer their files to another system through the remote desktop application. The Supremo Remote Desktop program has made this possible.
Features of Supremo Remote Desktop
– Very small volume and very good application
– Full support for SSL standard
– Compatible with most windows
– Ease of connection to various remote computers
– Support for powerful encryption algorithm
– No need for special configuration and settings such as: firewall and router
– Ability to connect multiple users simultaneously to one system
– High security and encryption
– Ability to transfer files and folders via FTP protocol
– Ability to chat while communicating
It is very easy to work with Supremo software for remote desktop on windows 10. To do this, just follow the steps below:
1. First, go to the Superimo website and download the Superimo software as shown below: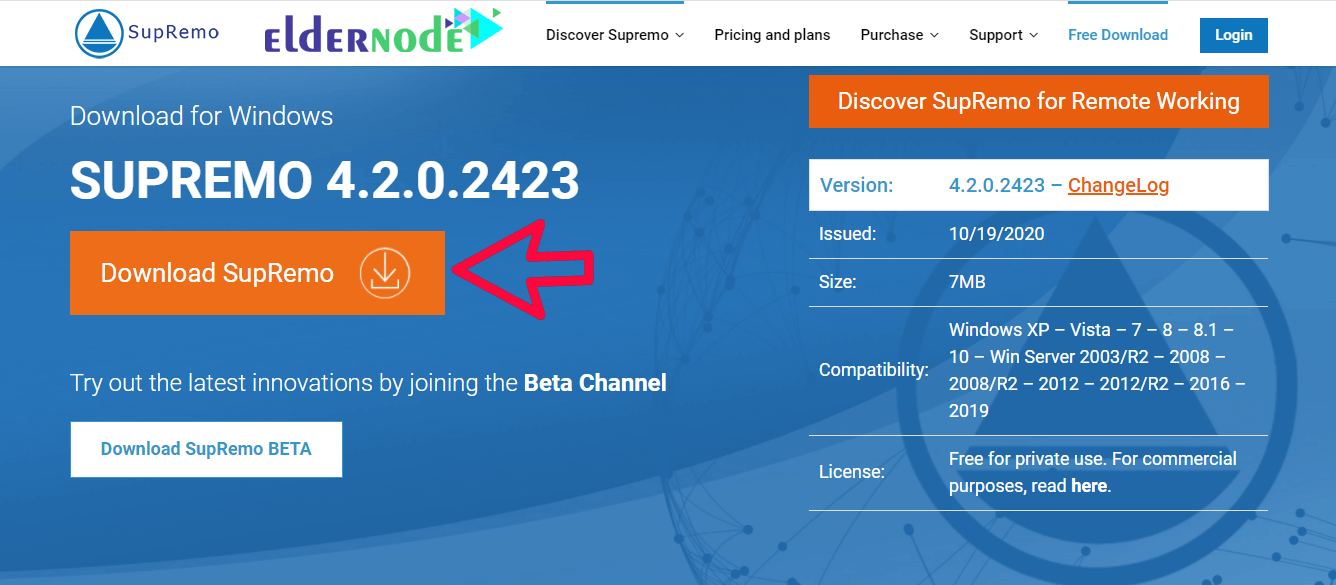 2. Then go to the place where you downloaded the file and run it by double-clicking on the supremo file.
3. To install Supremo, just select the Install Supremo option. You have to enter your desired password in the password field and re-enter it in the confirm password and then click on accept.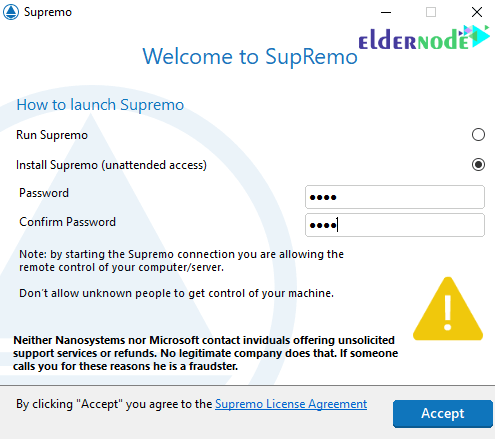 4. Finally, it is enough to enter the ID of the destination computer in the connect to section and click on connect, so that after the confirmation of the computer, your intended communication will take place.
Note: To remotely control between two computers, both computers must be online.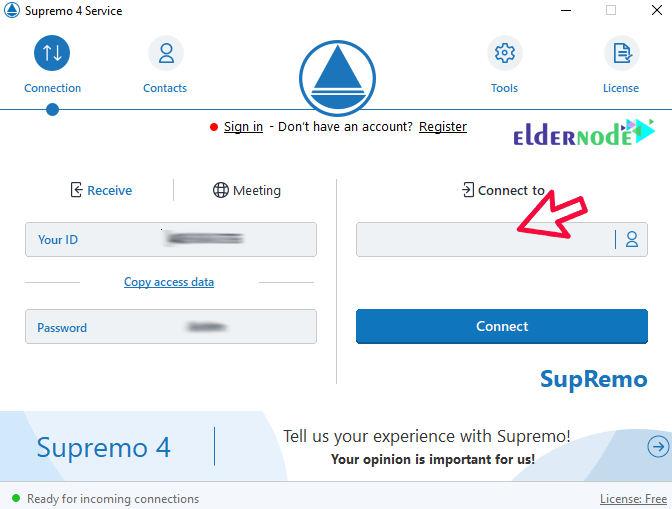 Conclusion
Windows operating system and other operating systems To communicate with other users and connect to their system, whether text, audio or video, usually have a built-in remote desktop or messenger program. But sometimes there are a number of problems behind these programs, such as differences in the versions used and the operating system available, and other problems. That's why we recommend the supremo telecommunications program. This software is excellent in terms of remote desktop, connection speed, messaging and running on most platforms and operating systems. It also works on virtual systems such as virtual vmware and so on. In this article, we tried to teach you how to download, install and connect Supremo Remote Desktop On Windows 10.