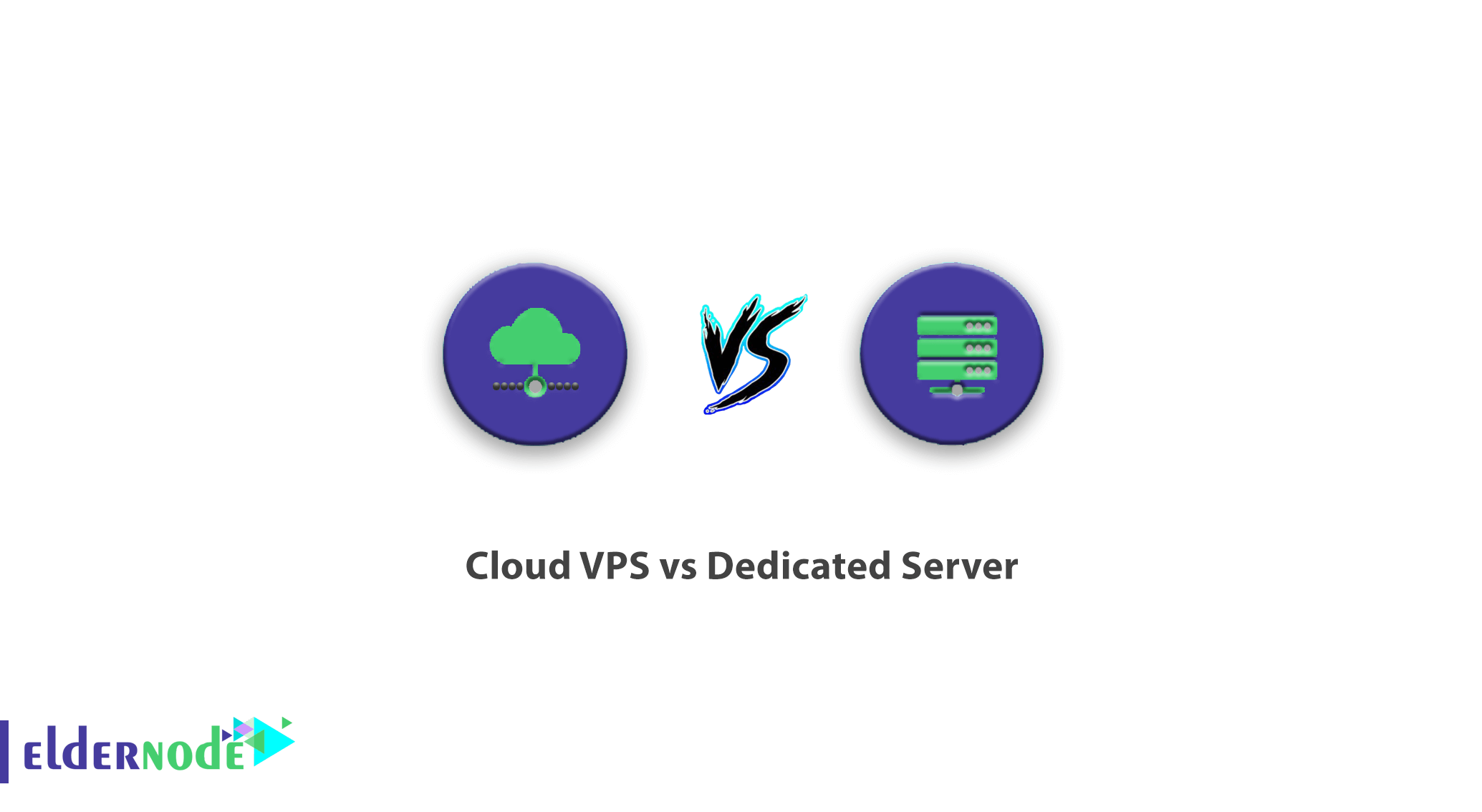 One of the first things you should consider after launching a site is the ability to upgrade the service you are currently using. If you are still using the shared hosting that you have set up on the site from the beginning, it is time to consider having a standalone server. Cloud VPS server or dedicated server is one of the two options you can have, but this choice depends on recognizing the difference between the two services.
In this article, we are going to take a closer look at the servers and see which one is more suitable for you between the cloud vps server and the dedicated server.
What is a cloud server?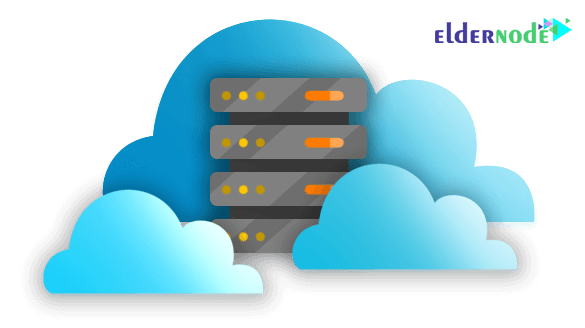 A cloud server is a logical server that is created on a cloud computing platform and presented on the Internet. In fact, cloud servers are virtual dedicated servers that are provided on a cloud infrastructure and in a cloud computing environment. It is necessary to explain that in normal case, virtual servers are implemented only on a physical server with its related hardware, and in this case, with the failure of any of the relevant hardware components, all the virtual servers on it will also face problems. Therefore, this is a single point of failure in the usual scenario used in virtual servers.
But in the cloud environment, the virtual dedicated servers created have all the necessary software requirements to run and are in no way dependent on centralized software or just a physical server with a single piece of hardware. This makes it possible to run the relevant machines on any of the available physical servers at any time simply by migrating them automatically and online (if necessary).
Cloud servers have high stability, security and performance due to the separation of software and hardware problems from the environment. Servers in the cloud computing environment can not harm each other, and also because the resources are completely dedicated, if each of the cloud servers in this environment is using all its dedicated resources (is somehow overloading ) Will not have any effect on other existing cloud servers.
On the other hand, cloud servers are more economical than regular (physical) servers because at more reasonable prices it is possible for users to buy a server with more resources and at the same time faster. For example, your website will load faster on cloud servers than regular servers, and your payment (for the relevant cloud server) will be equal to, and in some cases less than, the physical server. In addition to these, you will also be able to take advantage of useful cloud capabilities.
Cloud server scalability is another feature. The possibility of upgrading resources (such as RAM, CPU, HDD) is very simple and fast. Due to this feature, at any stage of the business, it is enough to spend the amount of resources you need.
This is why cloud servers are quickly becoming popular and in many cases are preferred to physical servers.
What is a dedicated server?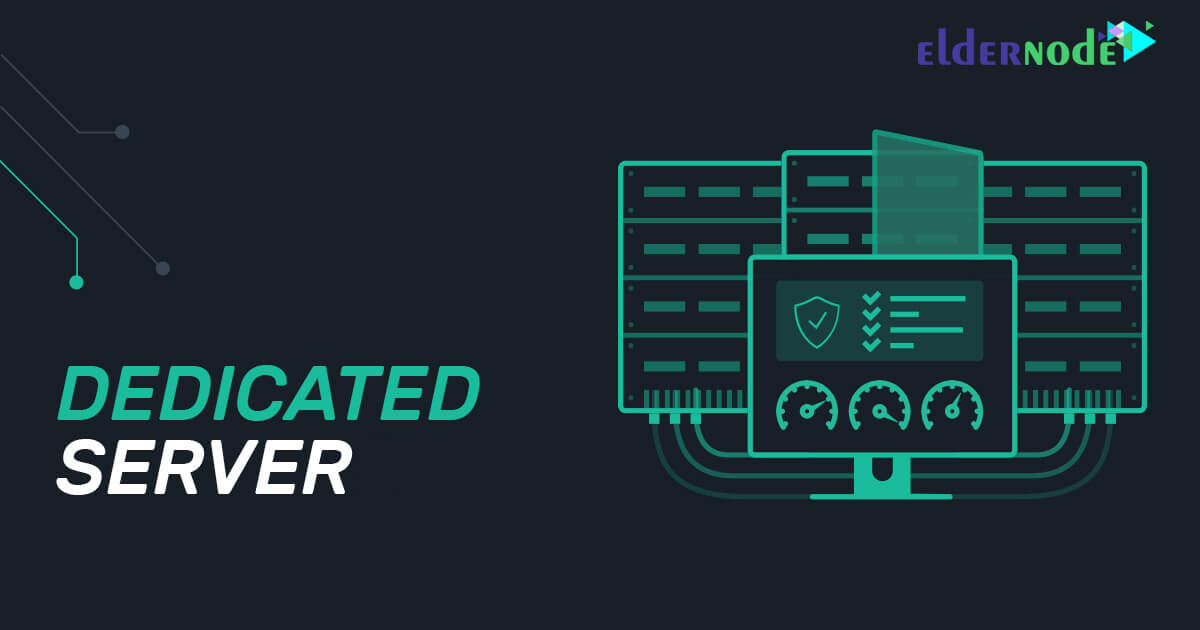 Servers are usually a powerful computer, but it should be noted that due to the required power and stability, the technology of building servers is different from ordinary computers. Servers also take up less space than regular computers, despite their higher power. The server is used in various fields, some of which are as follows:
– Hosting websites
– Control, management and evaluation of computer networks
– Used for email server, database server, process server and so on
– Used in various technical fields of engineering, medicine, military and so on
– Use to store information
And hundreds more…
Dedicated servers, depending on the hardware on them, may be ordinary with very powerful. Due to the fact that servers usually have to be available for a very long time and hardware stability is very important in them, special technology is used to increase the service life of server components.
Difference between a VPS server and a cloud server
Some companies think that VPS servers and cloud servers are the same, but this is wrong for the following reasons:
Server setup
– A VPS server is part of a dedicated server that is shared between a number of users.
– A cloud server uses resources distributed on different physical servers.
Location
The main difference between a VPS server and a cloud server is the location of the hardware for a VPS server within a dedicated server and a cloud server within more than one dedicated server.
Cost
A dedicated cloud server is relatively expensive because you have to pay for hardware, installation, setup, and maintenance. The price of a cloud license is also added to it, in your VPS server you pay less and in proportion to your payment, resources are provided to you and in your dedicated servers you pay the price of hardware and server storage space.
Difference between a cloud server and a dedicated server
VPS server and dedicated server have their advantages and disadvantages. Which one is right for you depends entirely on your circumstances. Small and medium-sized companies usually do not need all the resources available on dedicated physical servers. If your business does not need all these resources, you do not need to buy a dedicated server. VPS server can usually meet the needs of companies that are growing at a steady pace. Large organizations also need more dedicated servers. With the explanations given, we can briefly say:
In the following cases, you can buy a VPS server:
– Your site is still growing, and the cost of the server is very important to you.
– Your site needs more resources, but not enough to buy a powerful dedicated server.
– You have made complex settings on the server and you want to make regular backups of the entire operating system.
– You want to be able to quickly change the server operating system and set up the server with software already installed on it.
In the following cases, you can buy a dedicated server:
– You want to get the best for your website. Your site needs more RAM and a powerful processor to meet the high number of visitors.
– You need a server whose features and components you can change according to your needs.
Always remember to go for companies that have a good reputation for providing these types of services.
The next point is to support and provide backup services. Server malfunctions and software problems are inevitable. Therefore, choose a hosting company that will help you whenever and wherever you ask for help.
Conclusion
Considering all the above and considering the elimination of many disadvantages and worries about cloud servers, this type of servers has become very popular and has made the cloud server an ideal choice for any business.