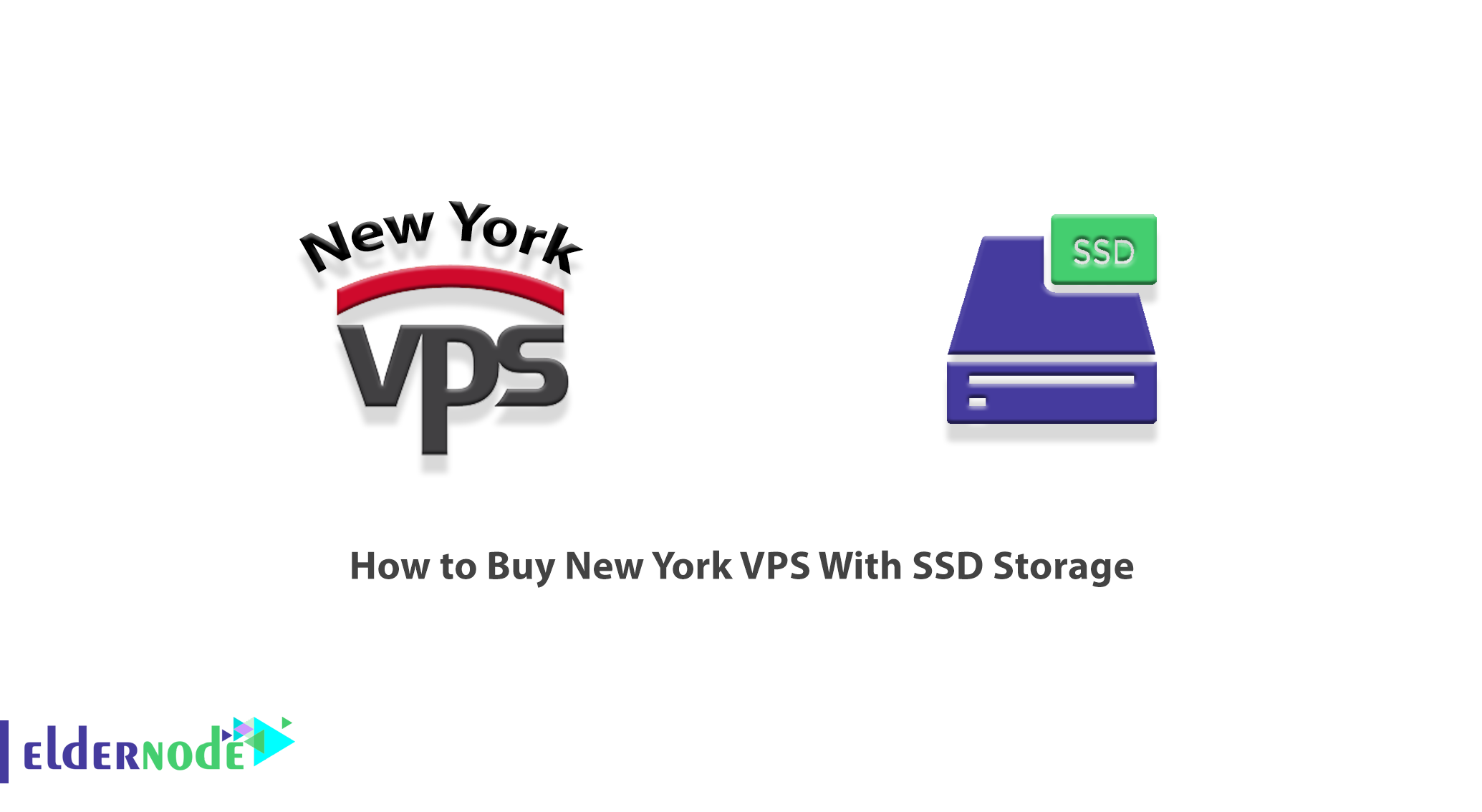 When you decide to move and grow in cyberspace and do not want to go back in time, it is important to find the right hosting for your business. By choosing and purchasing a VPS, you will have complete control over your service. At the same time, you will have a much higher level of security, speed, efficiency, and flexibility than shared hosting. In this article, we are going to teach you How to Buy New York VPS With SSD Storage on Eldernode.
Tutorial Buy New York VPS With SSD Storage
Features and applications of VPS
Nowadays, websites and information technology platforms have become the basis for the growth, maintenance, and information retention of many companies. In a way that can guarantee the proper growth and profitability of a company. For someone who is designing a new website with the hope of growing it on a much larger scale, choosing a reliable service with the highest level of security and quality is very important.
The advantages and applications of VPS servers are:
1- Increase reliability
2- Complete server management
3- Increasing productivity and high performance
4- Flexibility
5- Cost savings
6- Server monitoring
7- Dedicated mail server
8- Backup management
Introduction to SSD Storage
SSD stands for Solid-state drive, which means that there are no moving parts in it. SSD technology is generally different from HDD. It should note that SSD memory is made of NAND flash technology and there is no mechanical part in its internal anatomy.
Solid State Drive or SSD is known by the name because, unlike hard disks, its mechanism is not based on the rotation of objects and the movement of its internal execution.
Unlike transistors used in DRAM or Dynamic Random Access Memory, which must be refreshed several times per second, the NAND flash is designed so that it can still charge or discharge even if no power source is available.
Of course, these types of drives are more expensive than HDDs due to their high speed and are offered in lower volumes than HDDs. In PCs and mid-range laptops, SSD memory is used next to the HDD to install Windows and some applications on it and enjoy its high speed.
In Eldernode, services such as Windows VPS, Linux VPS, Hosting VPS, and RDP Admin support SSD storage technology. Follow us in this article to show you how to Buy New York VPS With SSD Storage on Eldernode.
Buy New York VPS With SSD Storage on Eldernode
After getting acquainted with the features and applications of VPS as well as SSD Storage in the previous sections, we now want to teach you How to Buy New York VPS With SSD Storage on Eldernode. To do this, you must first register on the Eldernode website.
The first step is to go to the SSD Virtual private server page.
As you can see in the image below, you can specify whether you want the service you want on a monthly or yearly basis. Then select the service you want and click on Order Now. We click on Windows VPS here.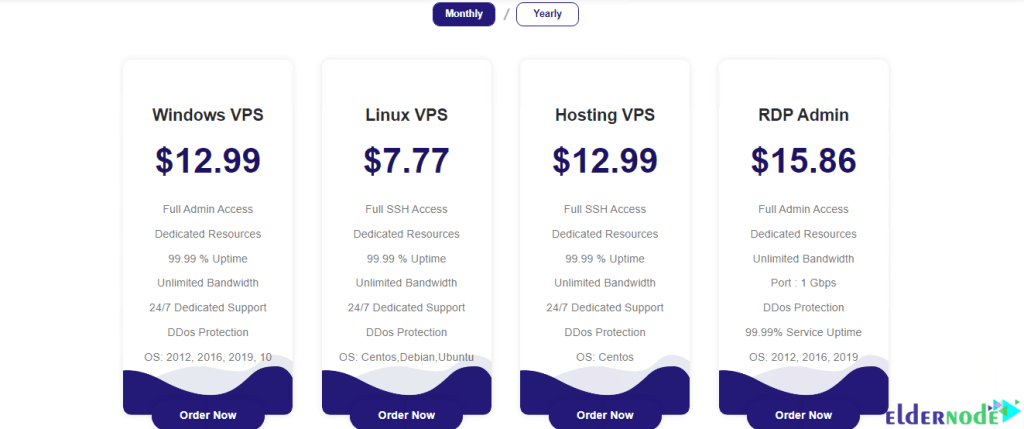 After reviewing the available plans, select the Order Now button on the plan you want: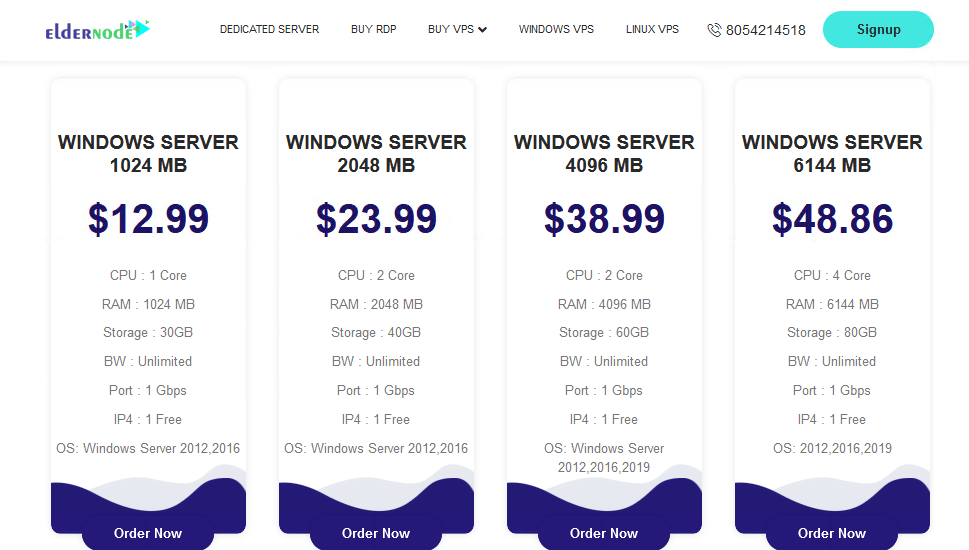 The next section is about configuring the service you want. In this section, you must complete the location fields (New York) and the operating system. Then click Continue: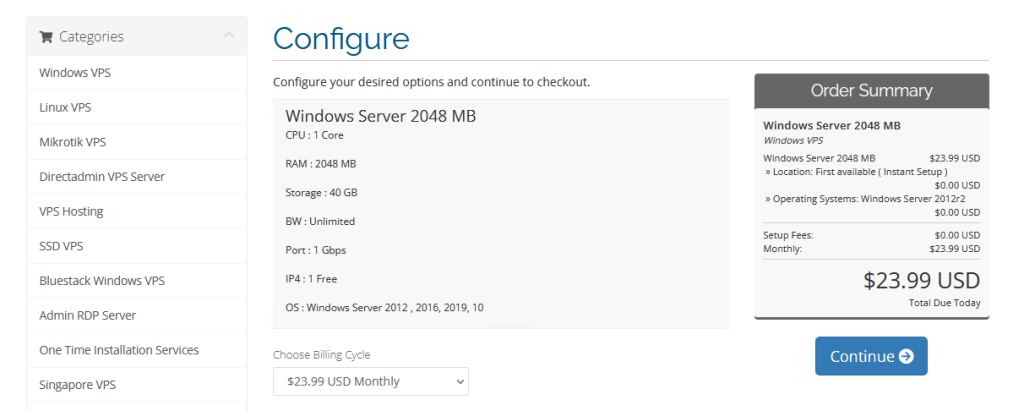 After entering the next step, you will see all the services you want to buy in the Review & Checkout section. If you have a discount code, enter it to apply. Click on Checkout to enter the final section: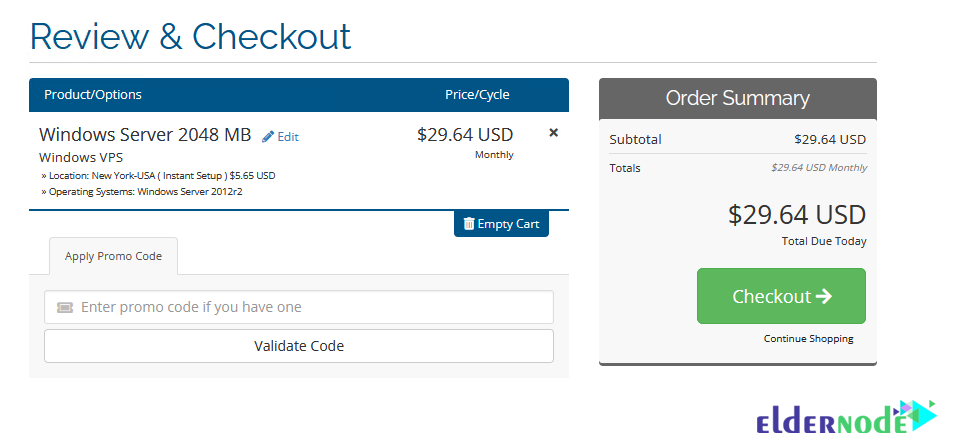 Choose one of the payment methods and click on Complete Order to complete the purchase: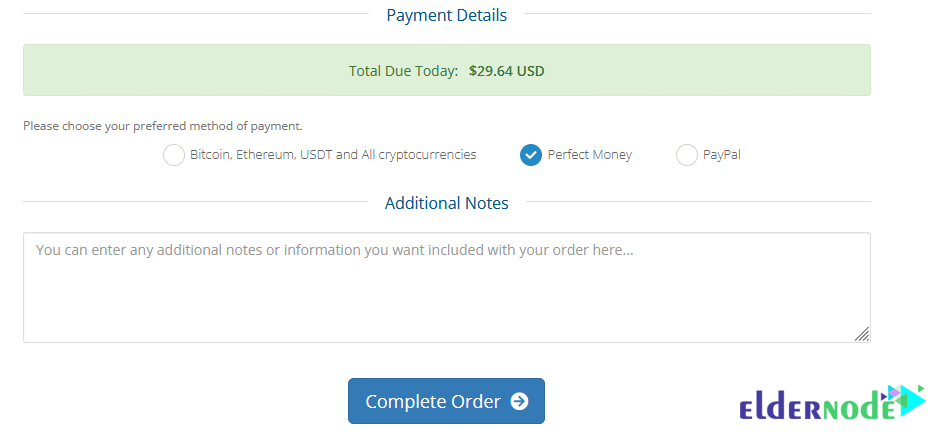 Conclusion
Each VPS server operates completely independently of the other accounts. For this reason, it can use different operating systems with different versions, resources, software, and hardware. What makes this service popular is that it offers dedicated but cost-effective server features. In this article, we tried to teach you How to Buy New York VPS With SSD Storage on Eldernode.