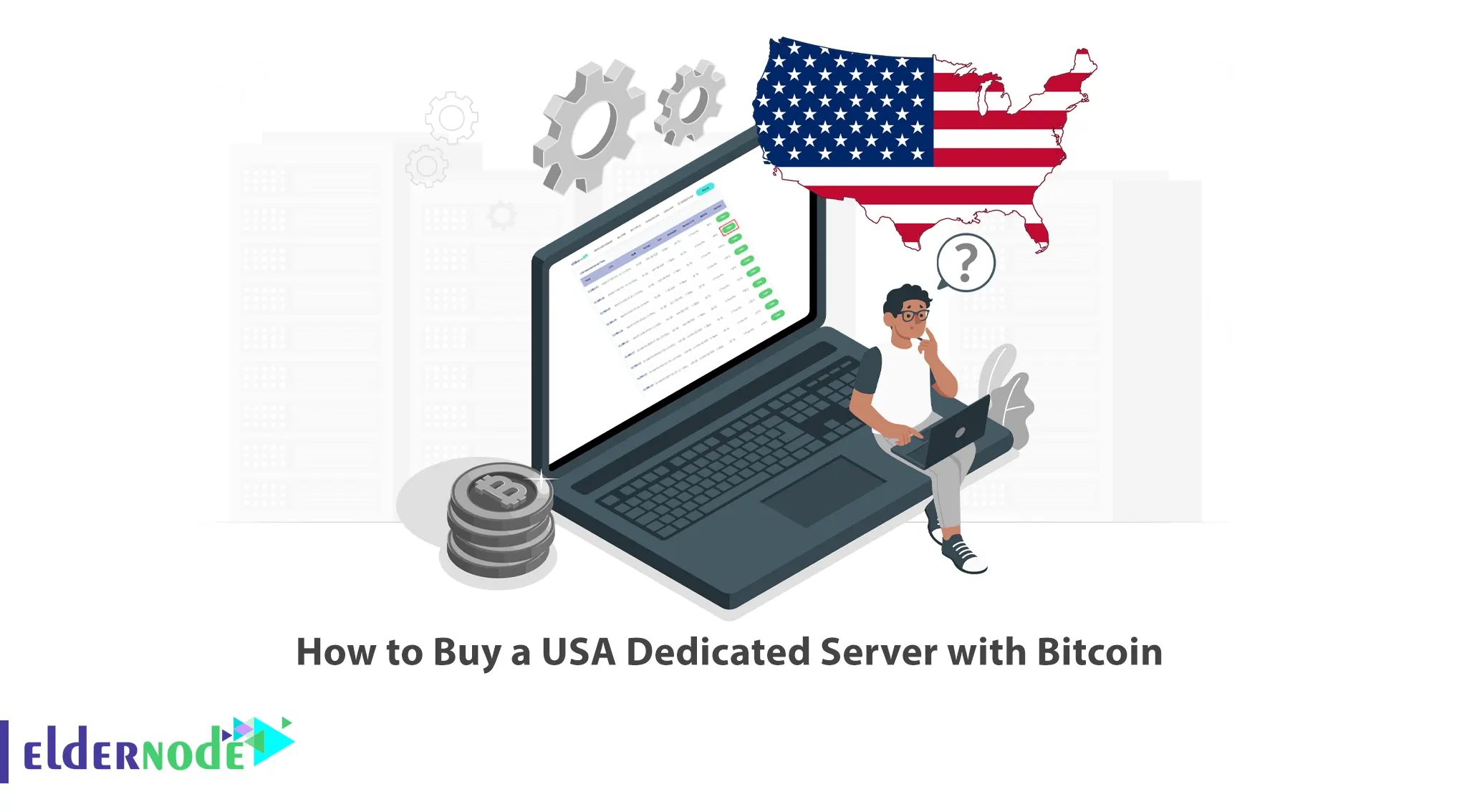 Choosing the best type of hosting service is one of the first and most important decisions faced by the site owner when launching a new website. Although there are many options for choosing the best type of hosting, none of them can provide the user with a variety of performances and a high level of control as a dedicated server. This article will teach you How to Buy a USA Dedicated Server with Bitcoin. We offer a cheap USA dedicated server, which you can buy with Bitcoin and is the best choice for you.
A Few Steps to Buy a USA Dedicated Server with Bitcoin
The Dedicated Server is a piece of computer hardware and a type of Internet hosting in which the client leases an entire server not shared with anyone else. All resources on the dedicated server, including network bandwidth and memory, are available to that organization's websites and related applications. USA dedicated servers are located in the top data centers in the country which are New York City, Dallas, Buffalo, and Los Angeles. Also, all data centers in the USA have a powerful power backup system that meets the needs of your dedicated server forever.
What is the USA Dedicated Server Advantages?
Let's see the benefits of USA dedicated server:
– Dedicated Resources and IP
– Ability to Customize Hard Drive
– VNC Access
– Powerful Backup System
– 99.9% Uptime
– Highest Quality Infrastructure
– Different Operating Systems
– Very reasonable costs
– DDoS Protection
– 24/7 Dedicated Support
– 7 Days Money-back Guarantee
Buying a USA Dedicated Server with Bitcoin
If you have a website with a lot of visitors or if the security of the company or organization's website is very sensitive, you can choose a USA dedicated server. These servers are suitable for people who, for various reasons, should have an American IP in order to do their business.
First of all, navigate to the Eldernode official website and choose Dedicated Server from the top of the page: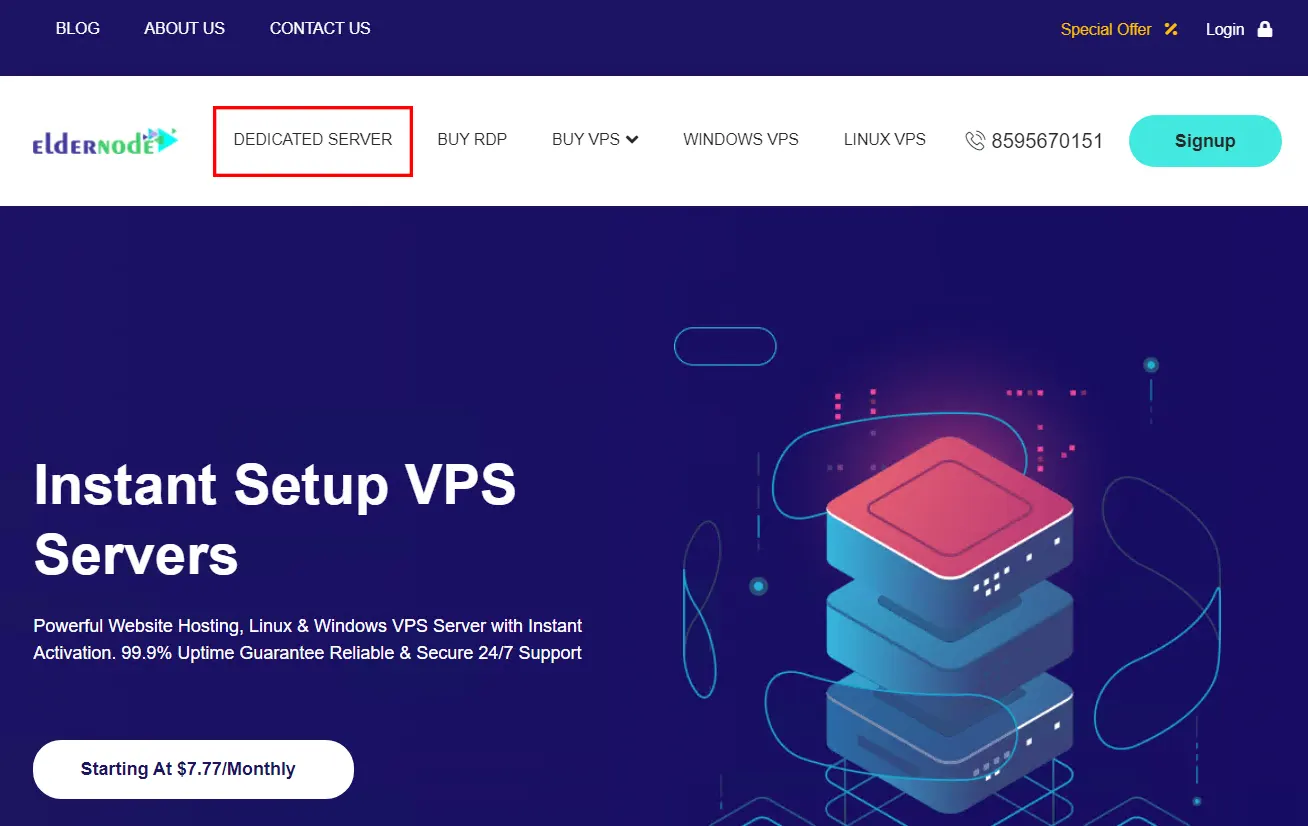 On the page that opens, scroll down and select USA from the Dedicated Server Locations: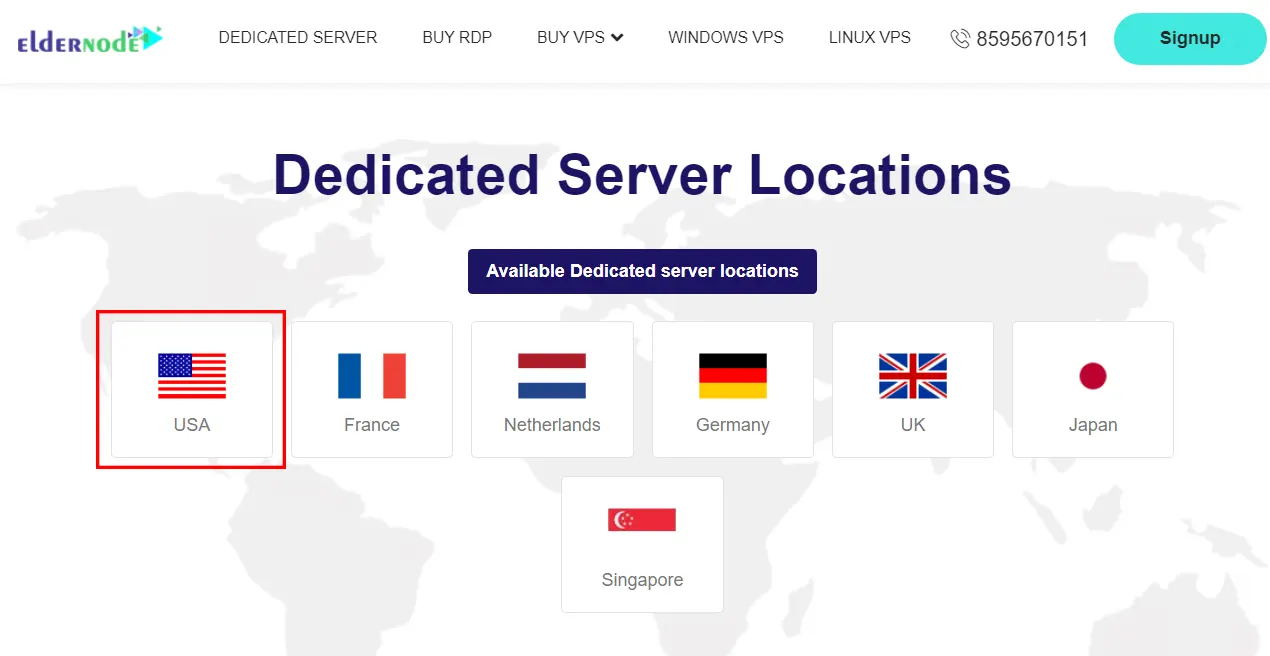 As you can see, we have provided various USA dedicated server plans, check them carefully. Choose the plan that suits your needs and press Order. I prefer to choose the second option: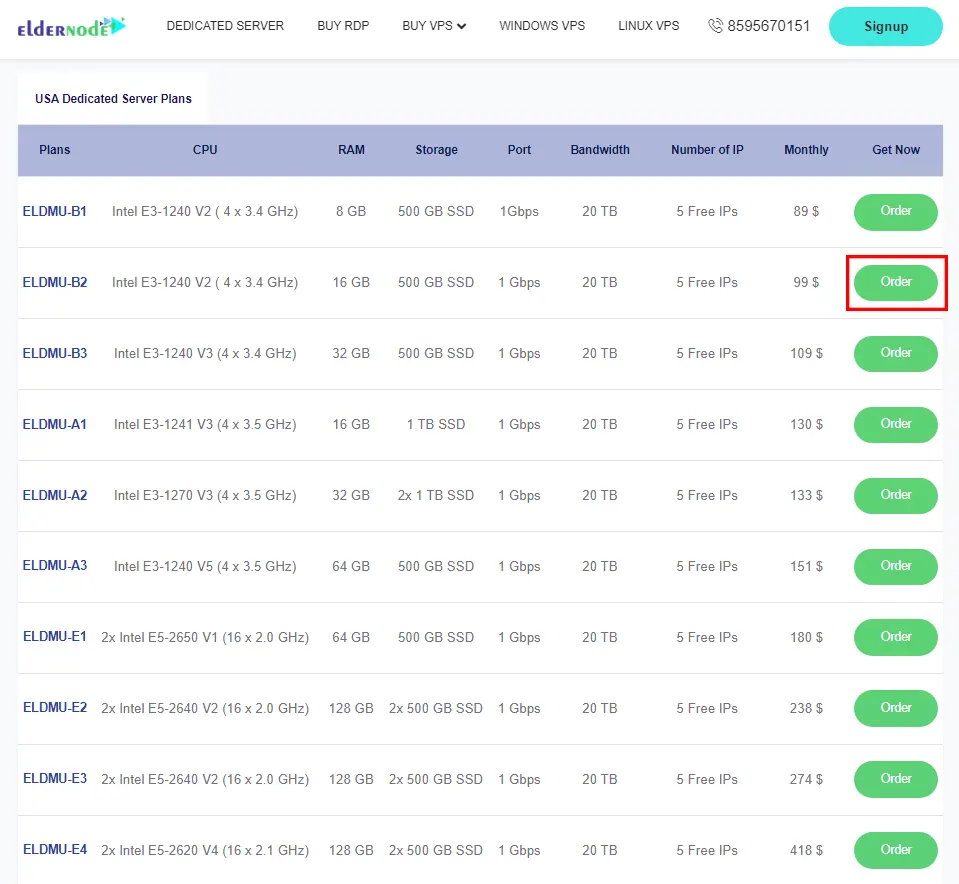 You will view the Shopping Cart page which allows you to choose Billing Cycle and Configurable Options and fill in the options to configure your server. We provide Billing Cycle payments as Monthly, Quarterly, Semi-Annually, and Annually. In the Configure Server section, fill in the fields related to Hostname, root password, and NS Prefixes.
The Configurable Options section allows you to register your Operating System, Additional IPs, and One Time Security Configuration. So, Configure your desired options and click on Continue: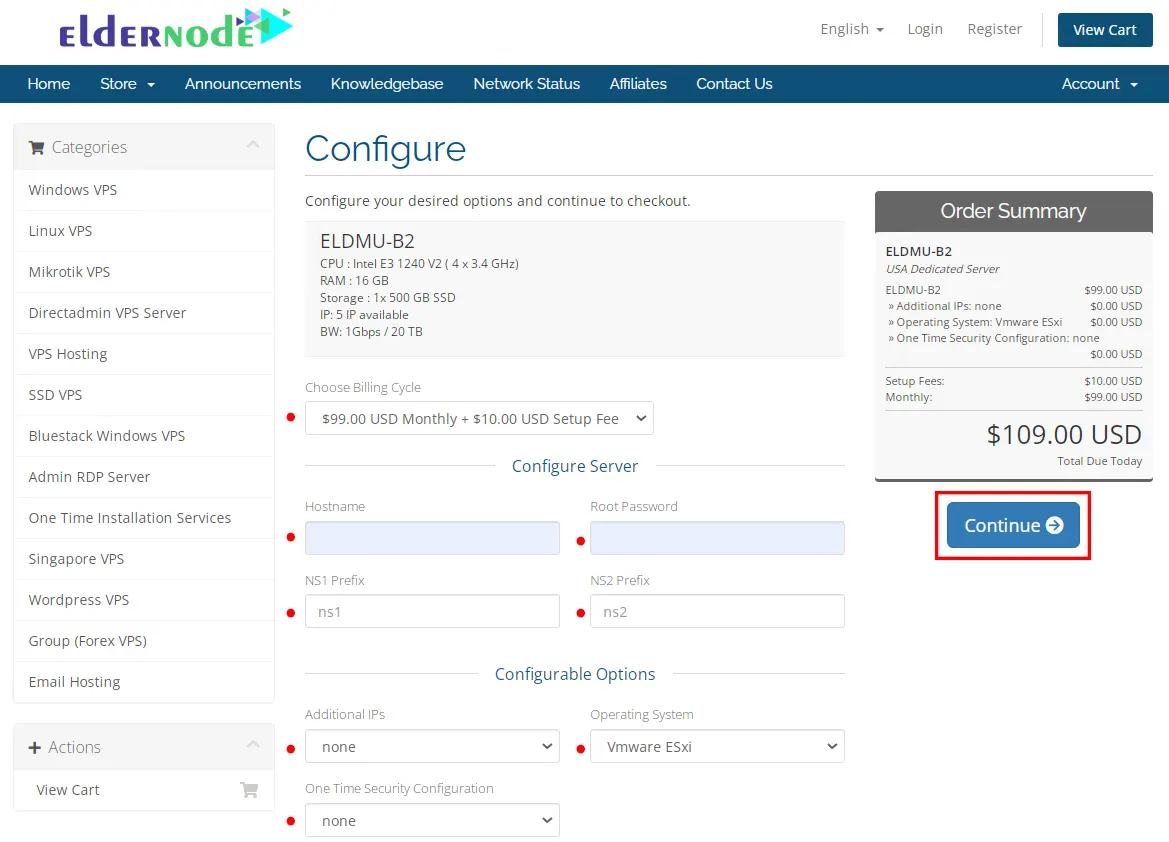 Review the chosen items once more and press Checkout: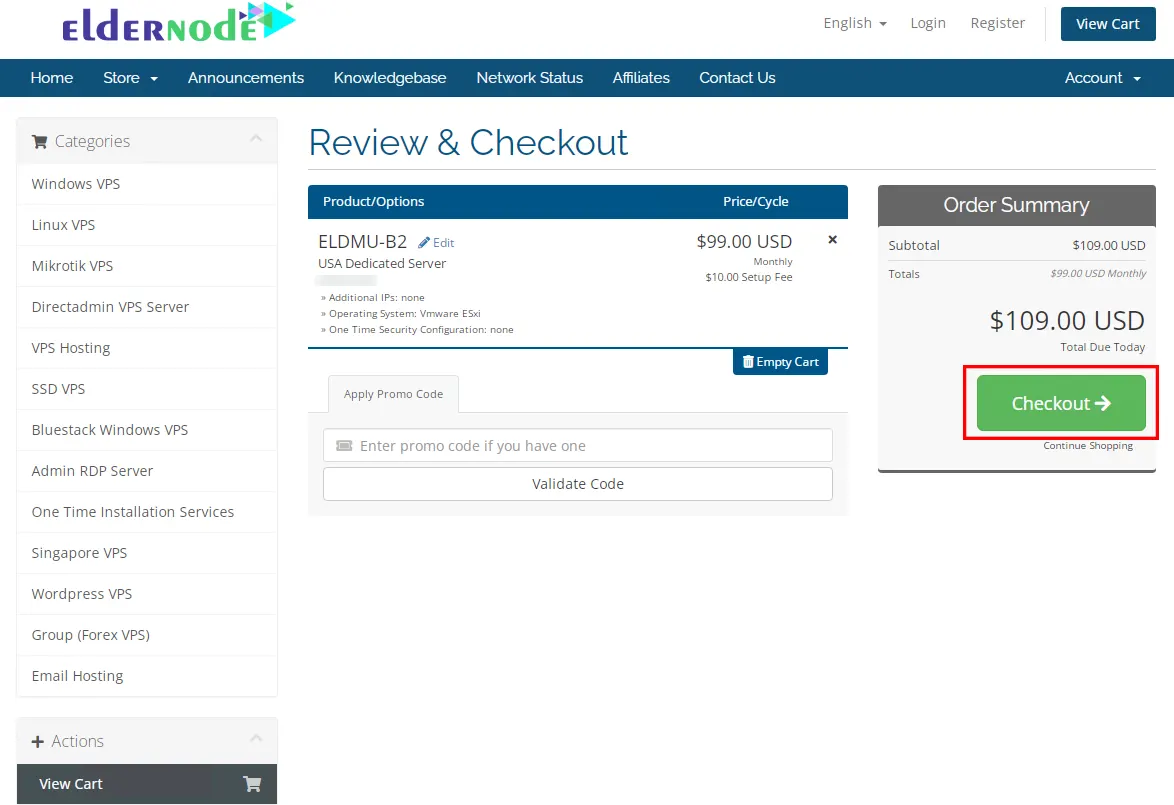 If you have an account on our website, click on Already Registered. But if not, you need to register on our website. So just enter your personal information, choose the payment method you want, and click on Complete Order.
I have an account, so I choose Already Registered: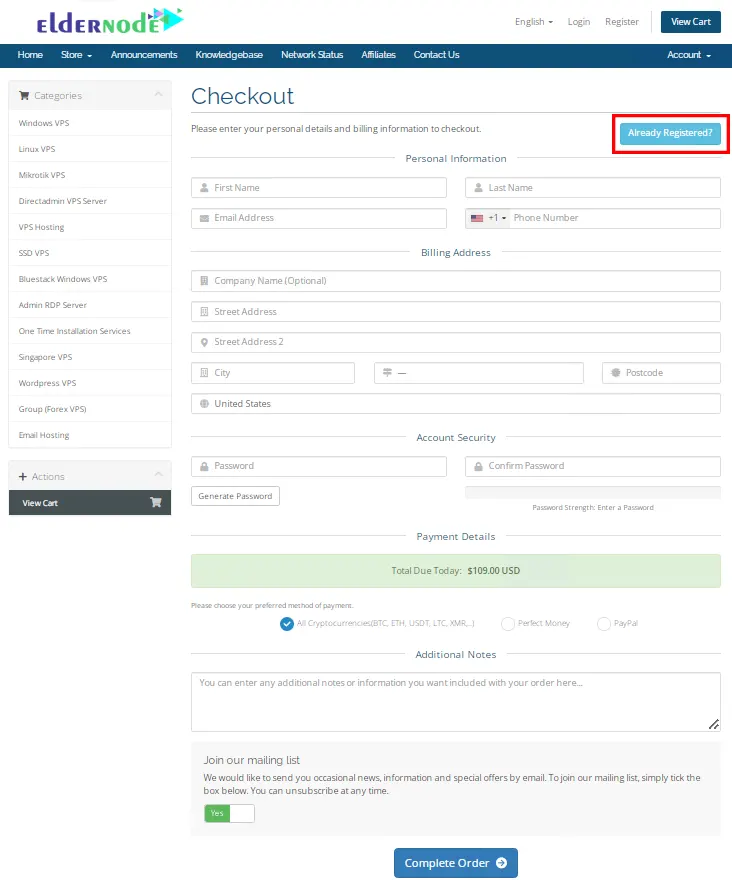 Click on Complete Order to complete the checkout process: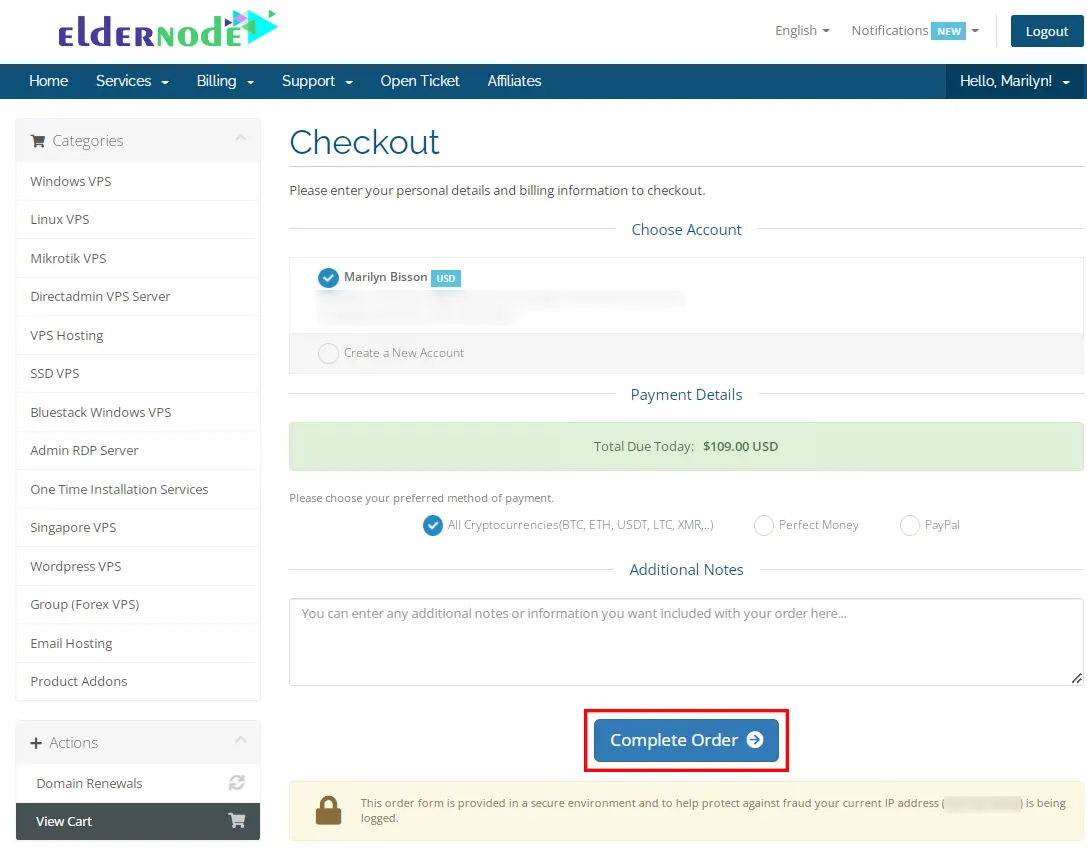 Now choose the Bitcoin from the Select Coin section and press Complete Checkout: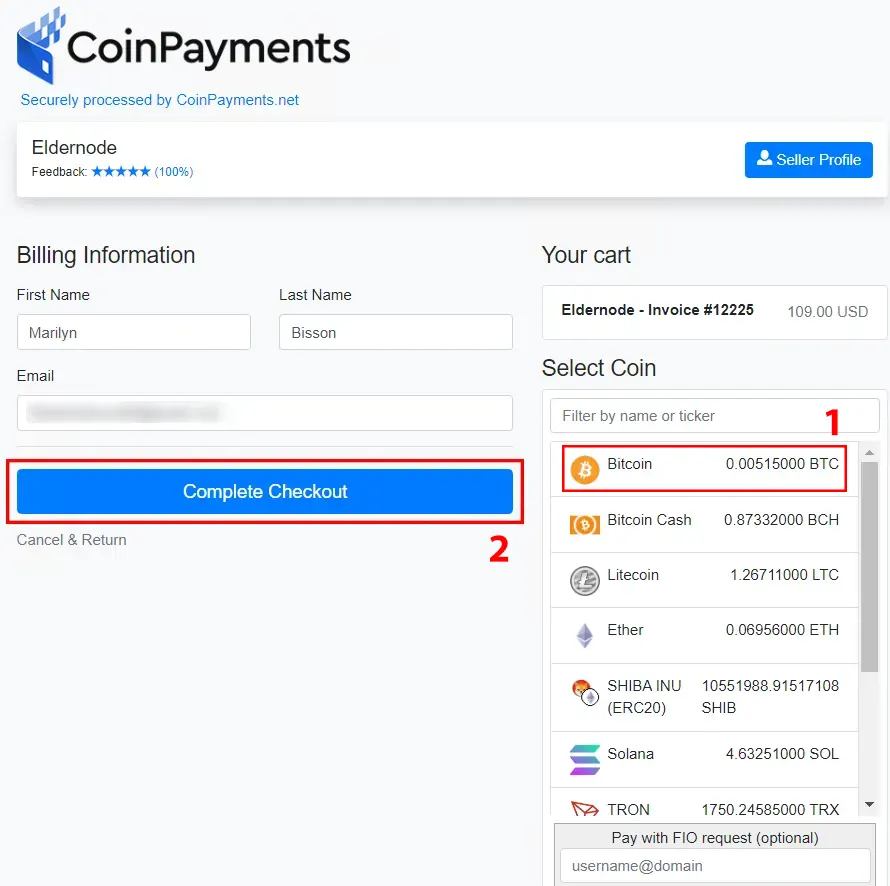 Lastly, scan the barcode to complete the payment method: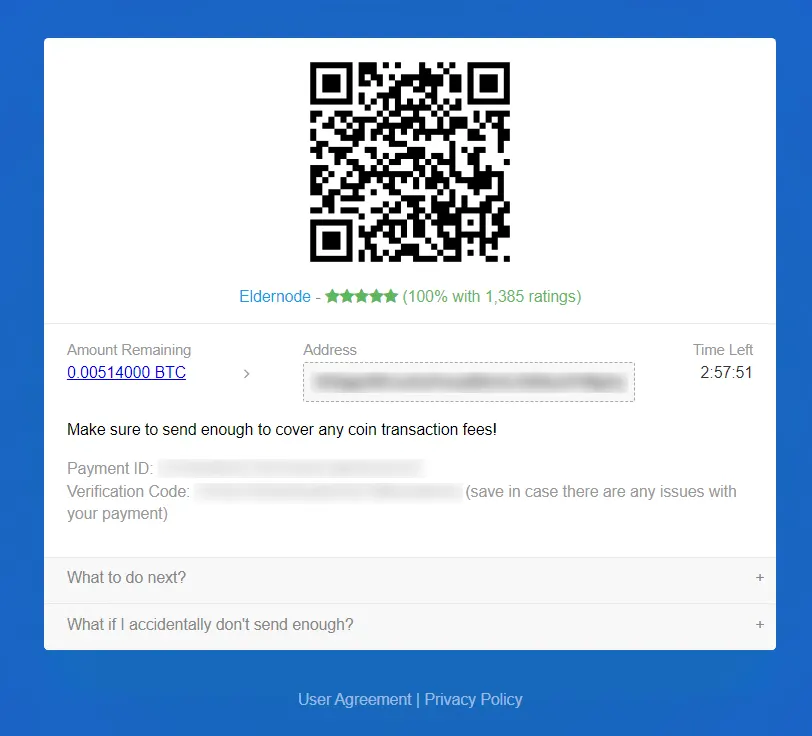 That's it!
Conclusion
USA dedicated servers are located in the top data centers in the country. In this article, we taught you how to buy USA dedicated server with Bitcoin. I hope this tutorial was useful for you and helps you to purchase a USA dedicated server with Bitcoin. If you encounter a problem in the process of purchasing a USA dedicated server, you can contact us in the Live Chat or Tickets section.